What a winter wallop into the Mid-Atlantic earlier this week. Many spots accumulated not only impressive snowfall totals but also high rainfall totals.
Parts of the I-95 corridor between D.C. and Richmond, VA were shut down due to the winter conditions, stranding hundreds of drivers for hours. Other major interstates were also slow going & snow packed even into Tuesday.
Today's Forecast
The snow has diminished, but areas of freezing rain will create areas of slippery travel this morning. Winter weather advisories extend from New England to Chesapeake Bay. Precipitation will come to an end by midday.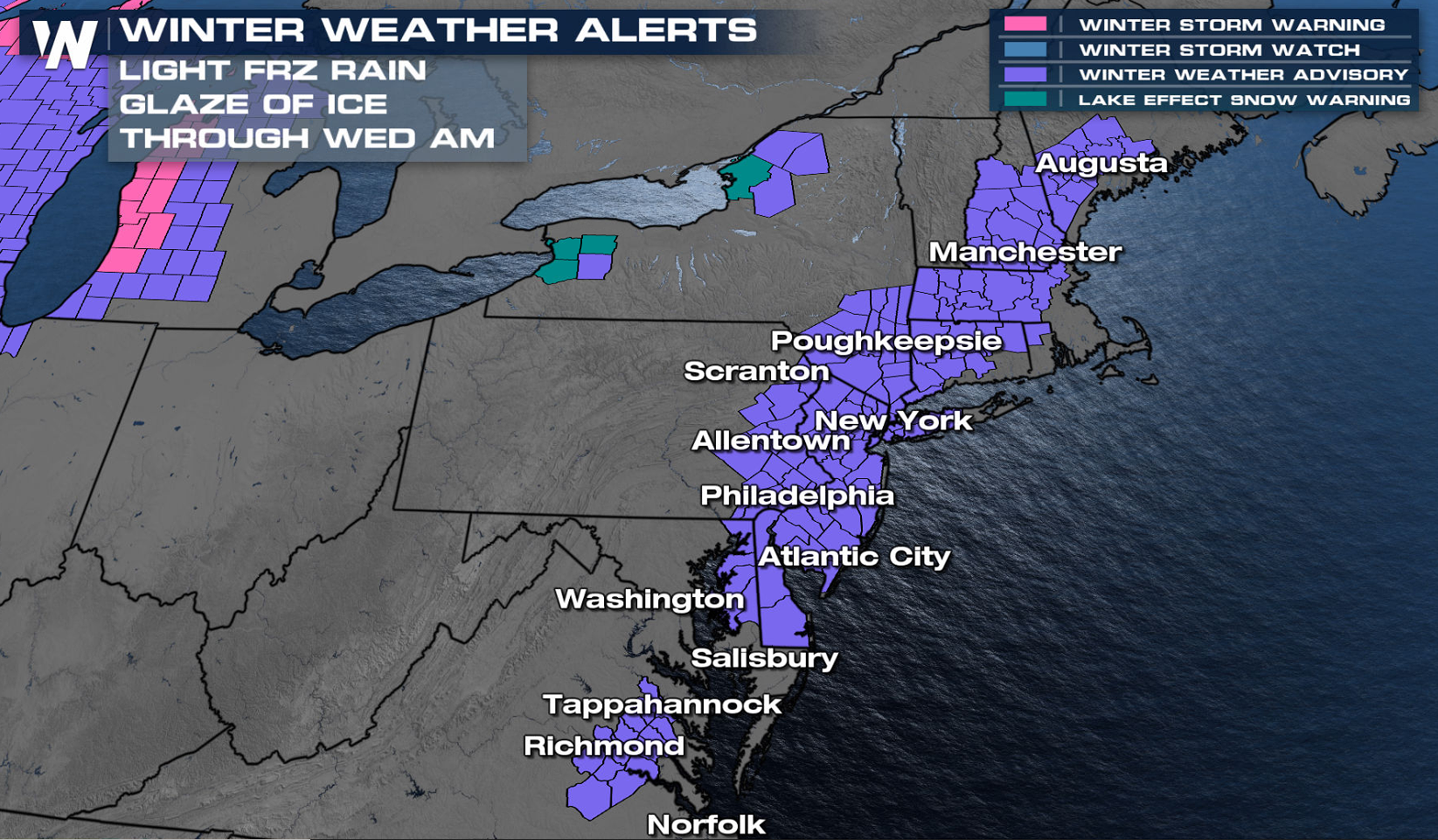 Snow Accumulation
Heavy, wet snow caused issues for tree limbs and accumulated quickly. Many locations in the mid-Atlantic picked up over a foot.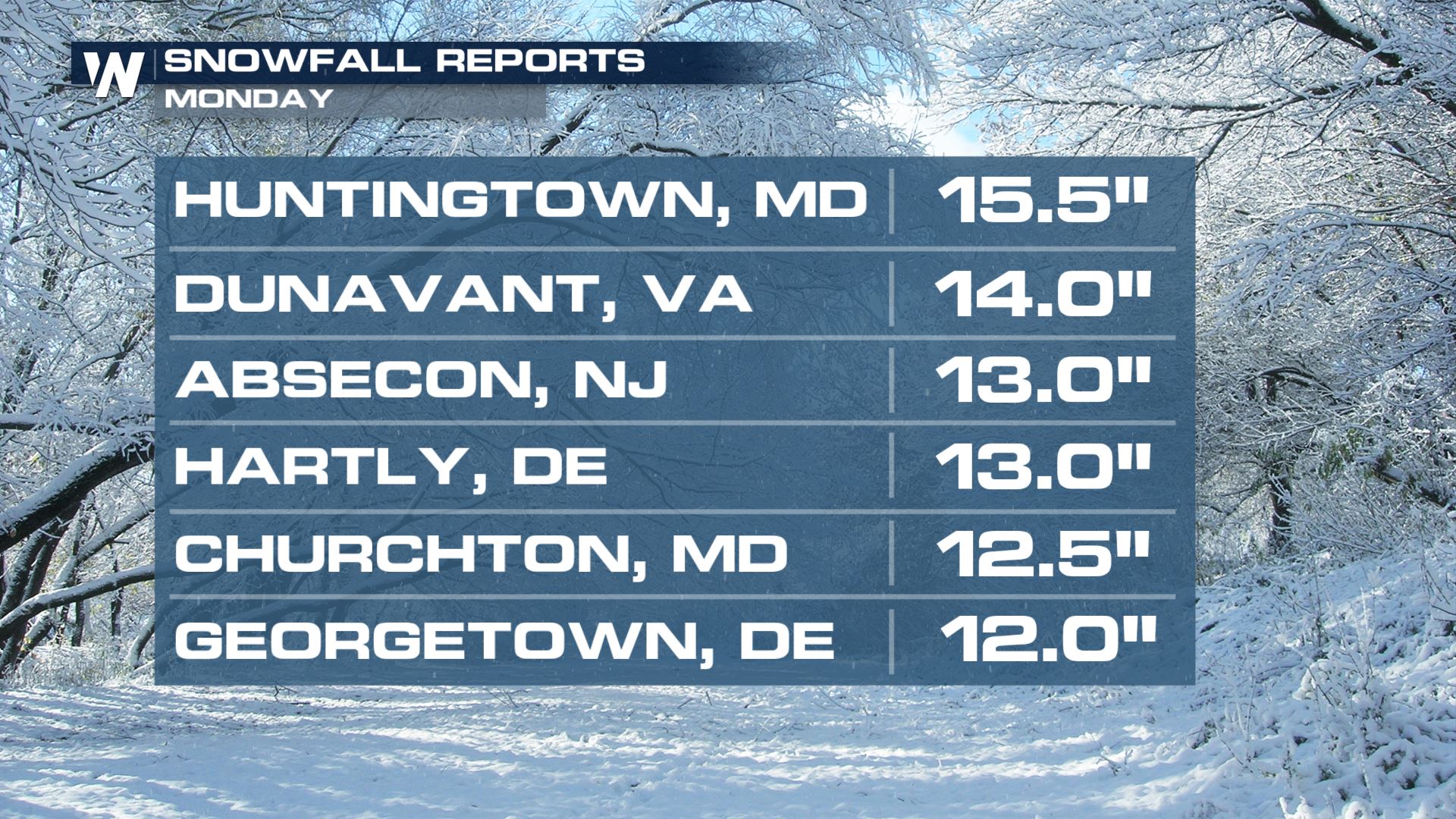 Some even broke daily snowfall records: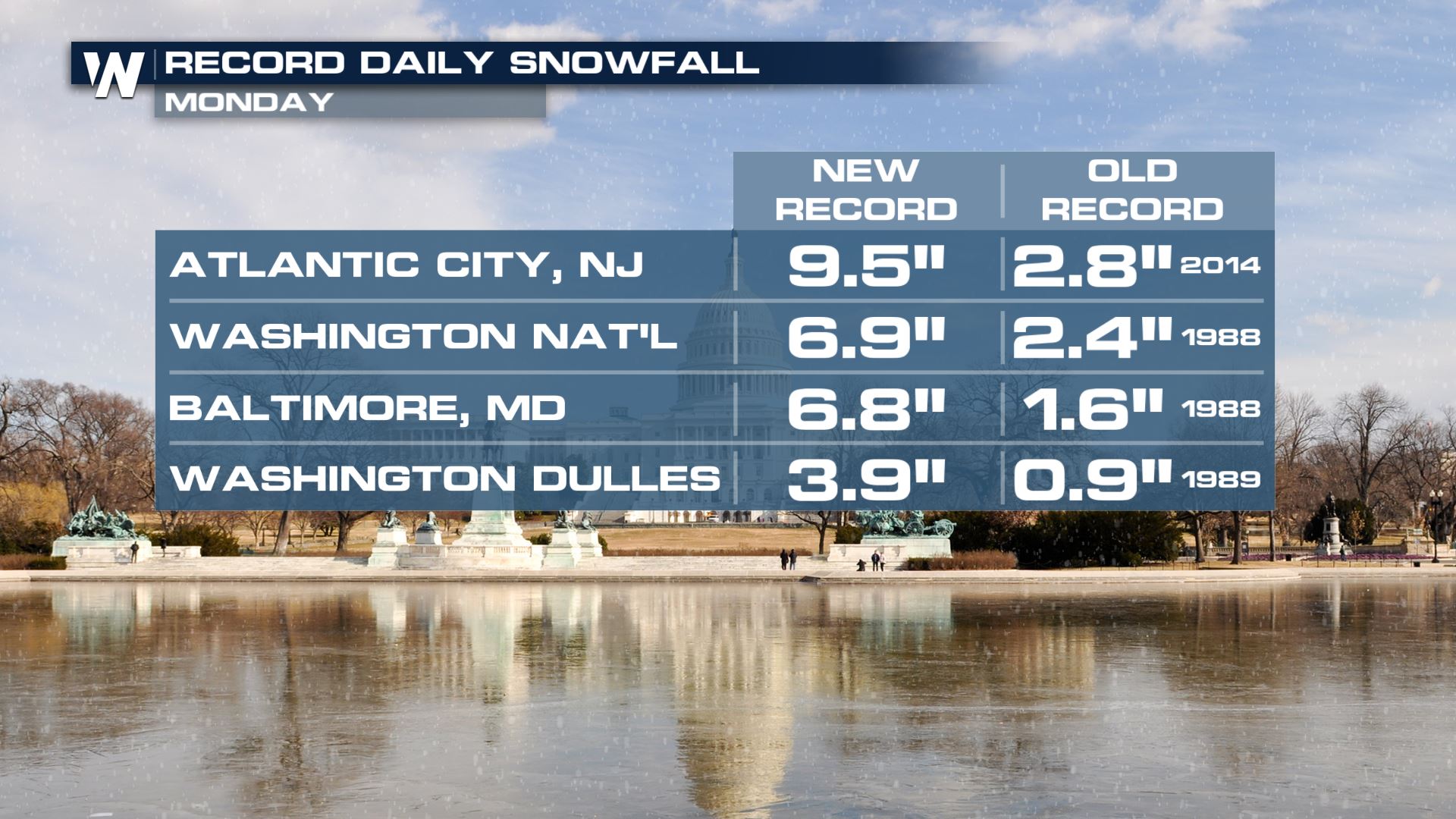 The heaviest snow fell right around our Nation's Capitol, stranding motorists and leaving widespread power outages.

Rain Accumulation
Before the snow, some in parts of the mid-Atlantic saw heavy flooding rain. A few cities in North Carolina set new rainfall records on Monday.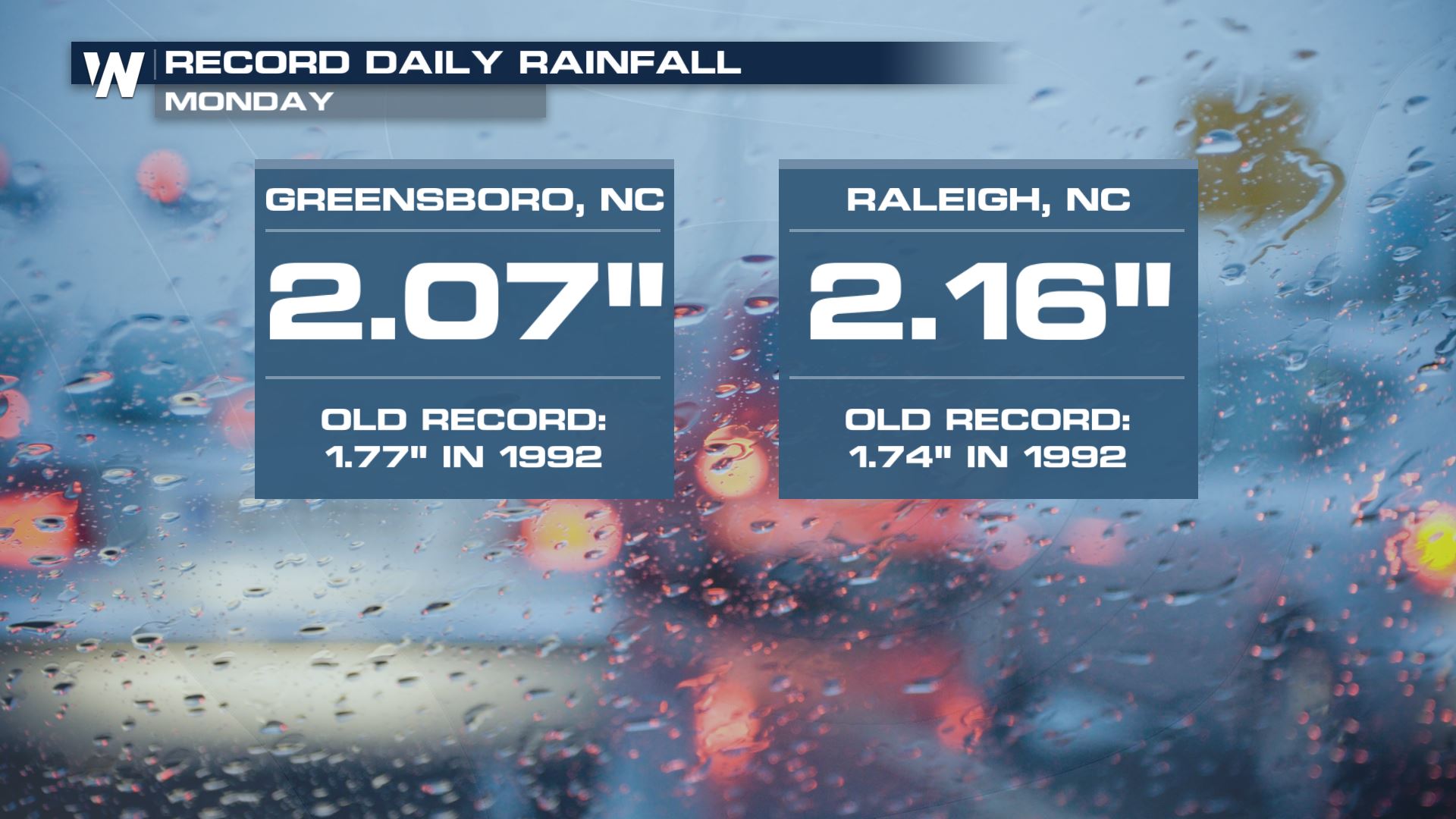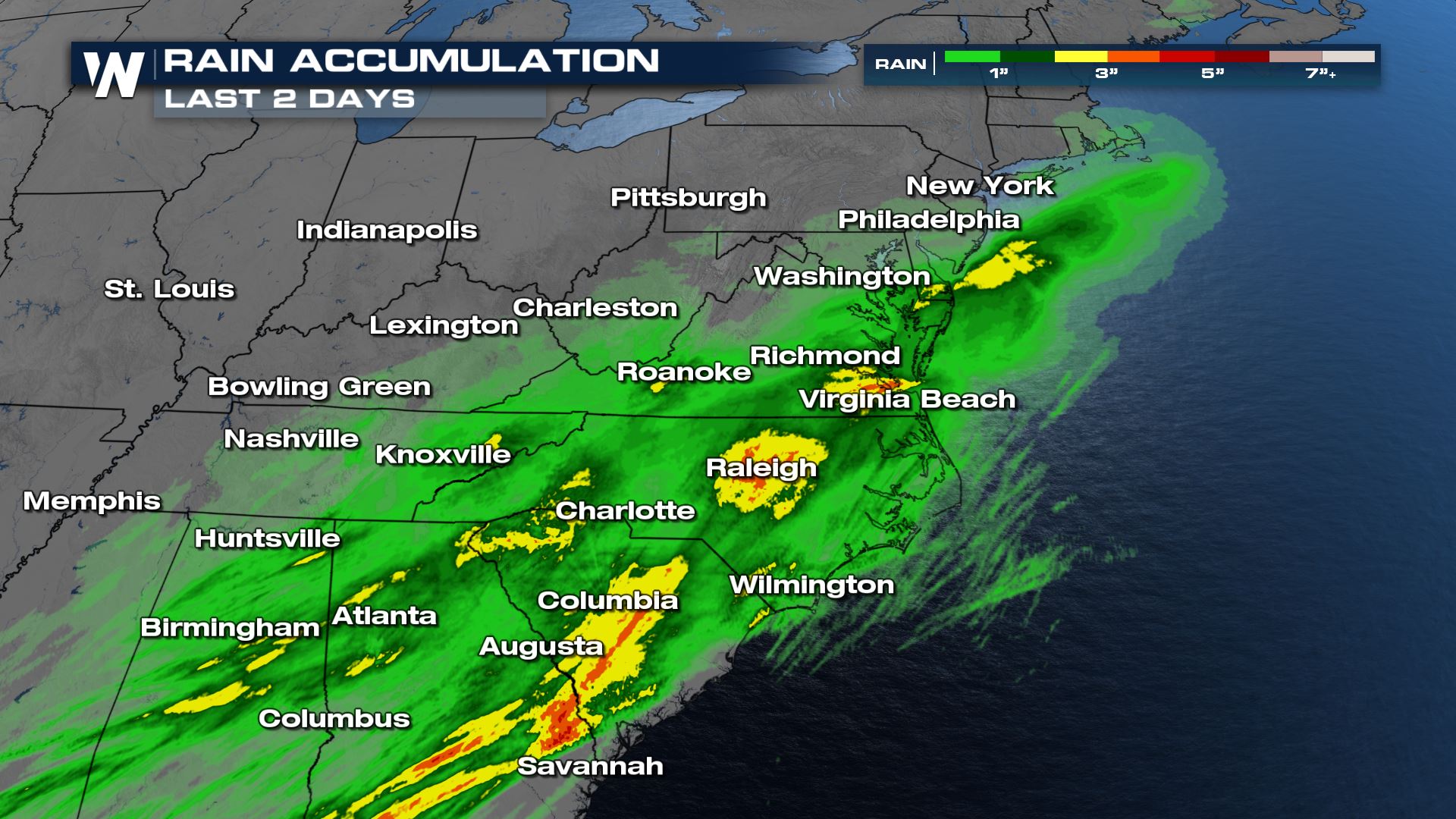 Continue to stay with us for updates on the snow and cold in your top Weather Headlines.