Freezing rain, sleet, and some snow has been falling this holiday weekend across the Middle Atlantic states. Dangerous ice accumulations greater than .50" occurred in portions of North Carolina. Travel problems have been be widespread. Check out some of these ice reports: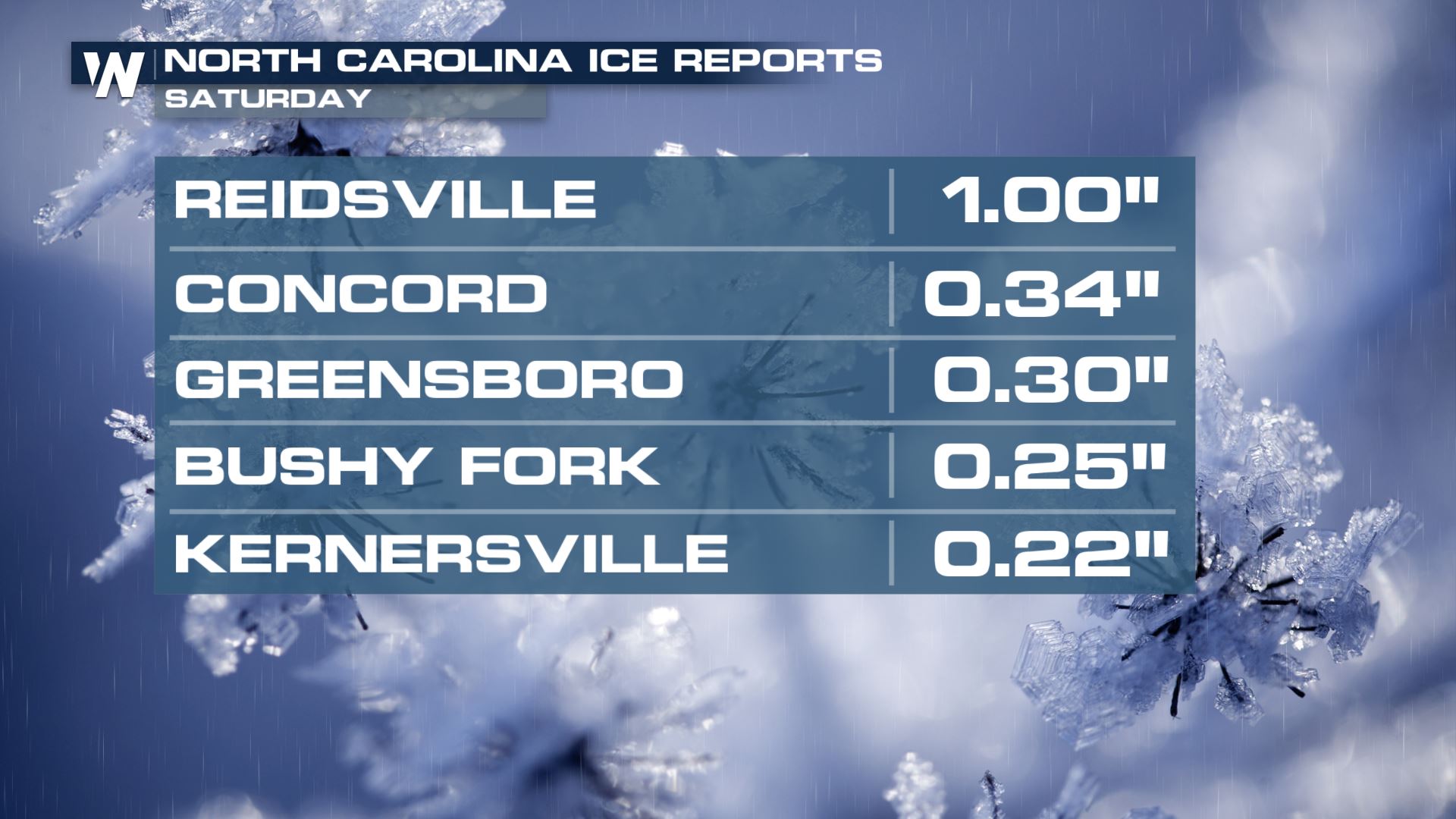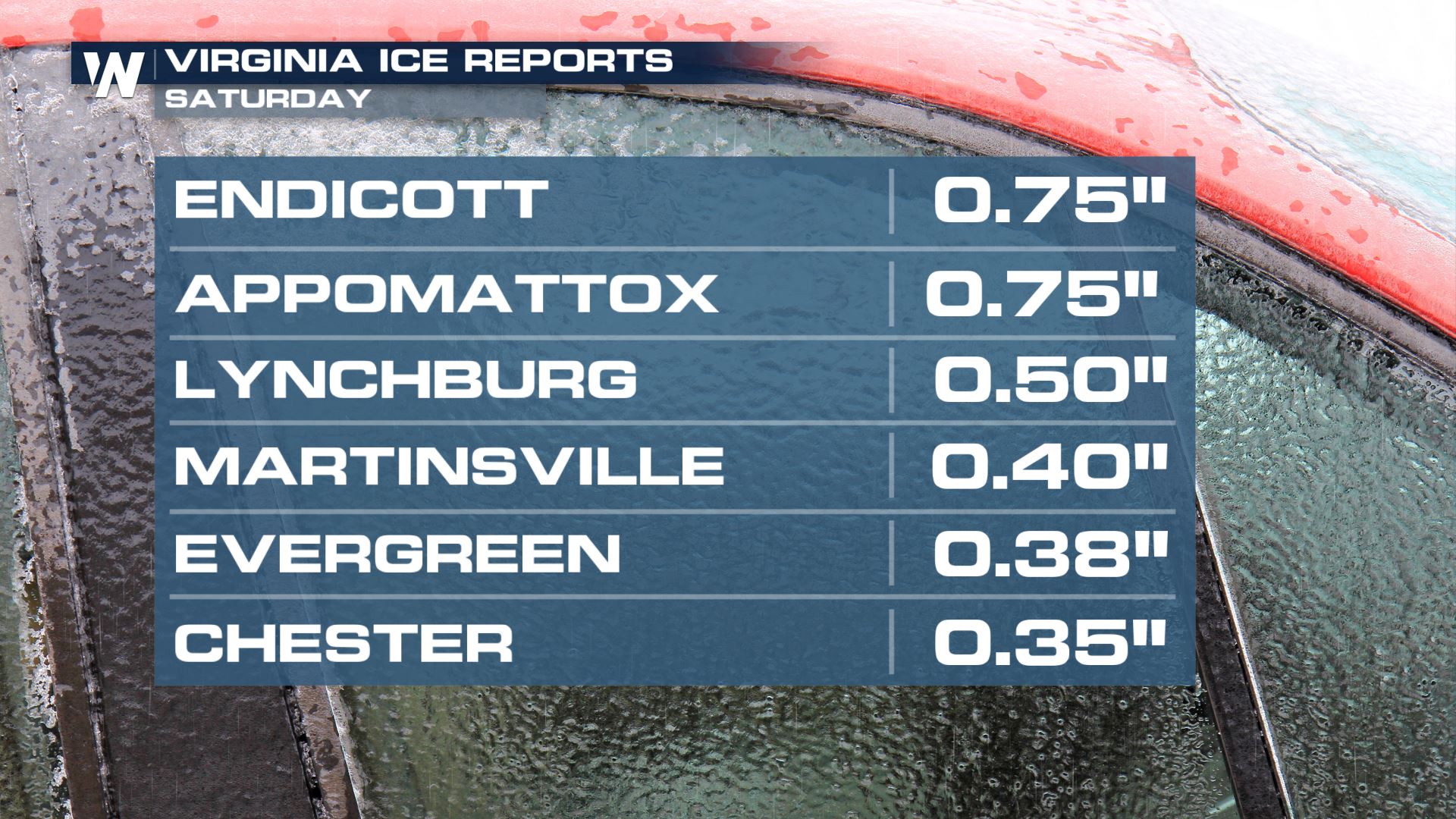 Winter Weather Alerts
Winter alerts continue into Sunday for mainly freezing rain (ice) and sleet (ice pellets). This will include the I-95 corridor into the Northeast. An ice storm warning is in effect for a large portion of the I-95 corridor in Virginia. Winter weather advisories are in place for lighter ice, sleet, and snow.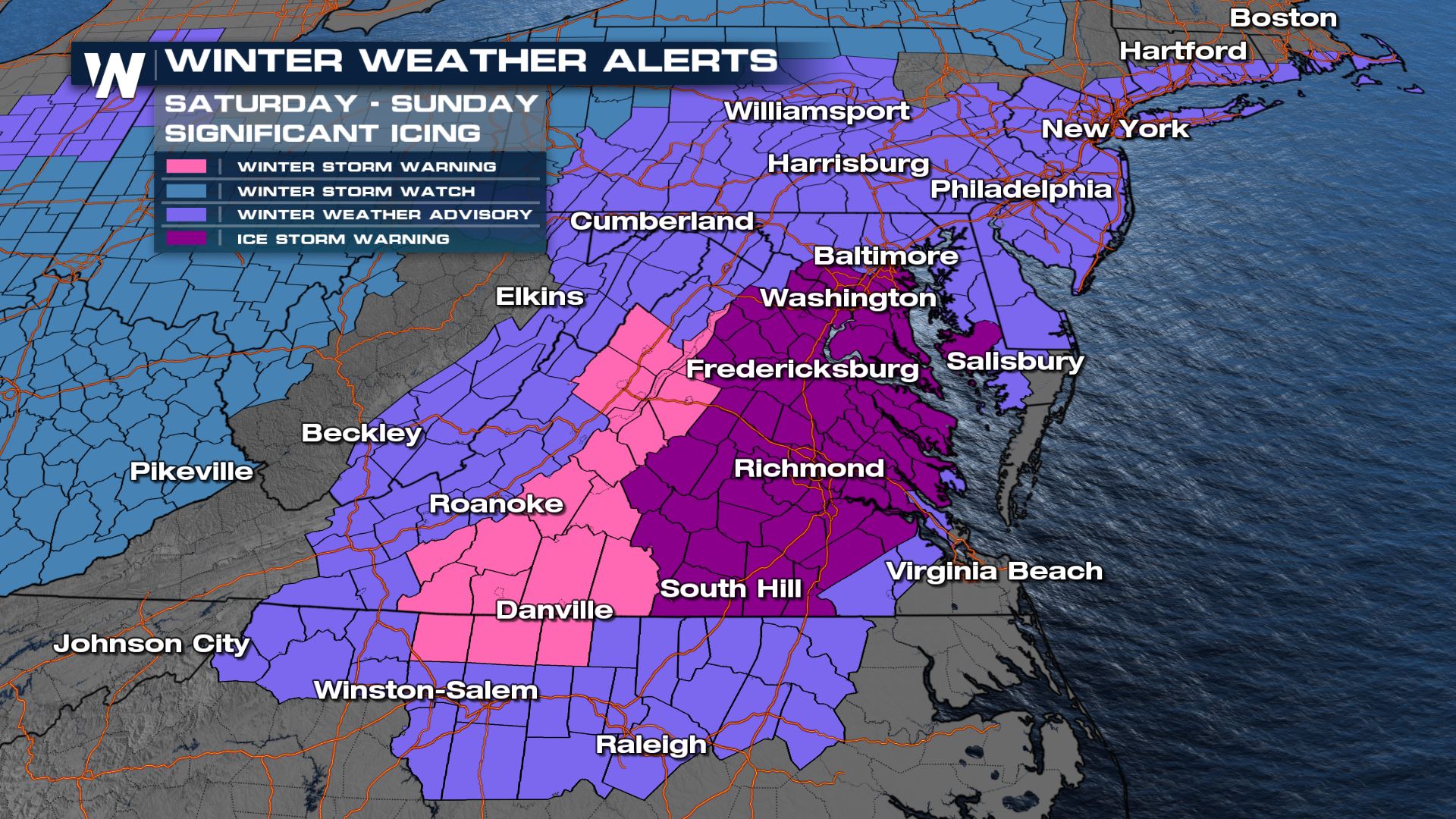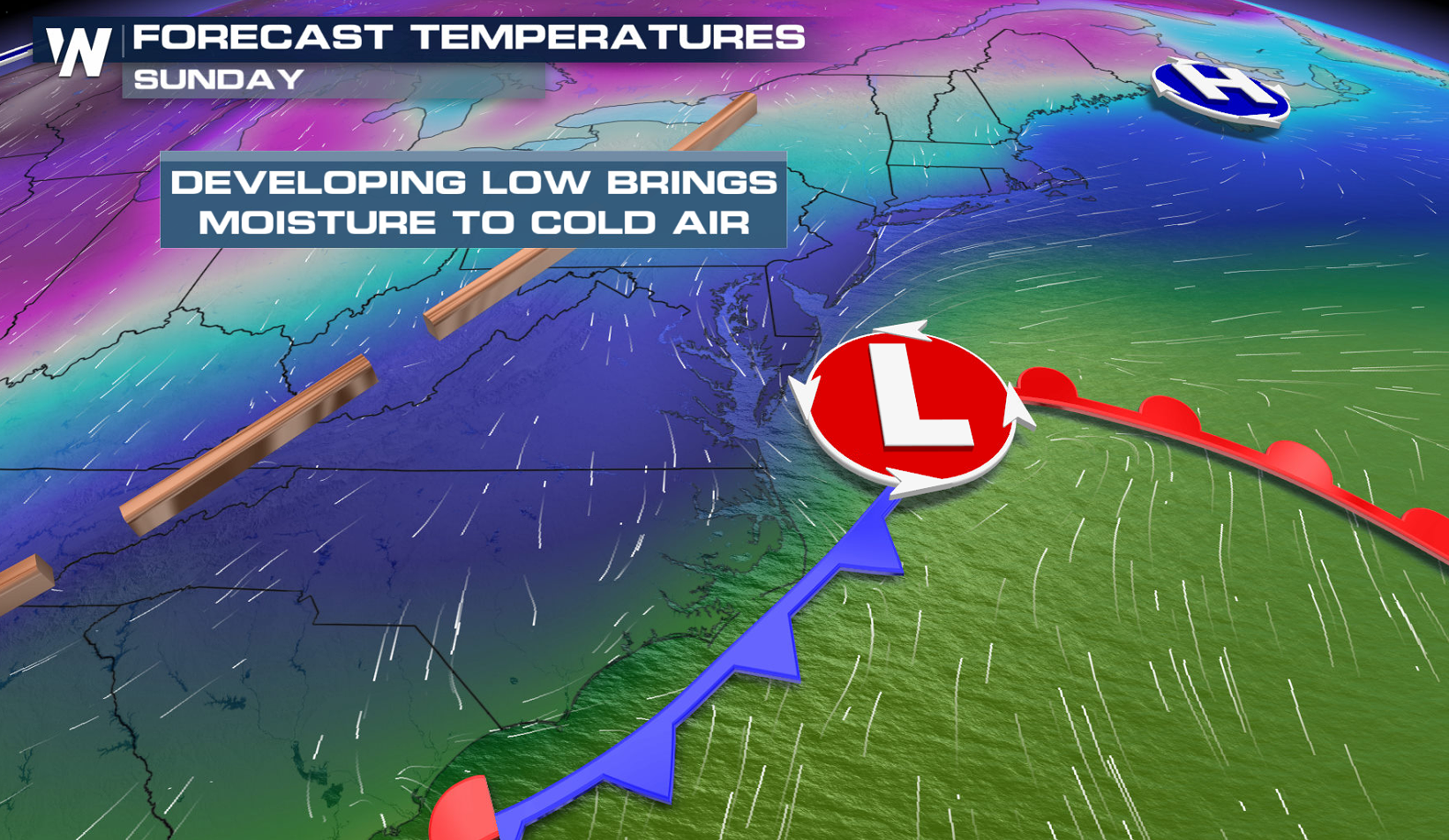 LEARN MORE ABOUT ICE STORMS AND IMPACTS
https://youtu.be/p6IJFEUJc70
Forecast
Ice (pink shades) will move out of the Mid-Atlantic overnight Saturday into Sunday and finally exit New England by Daybreak Sunday morning.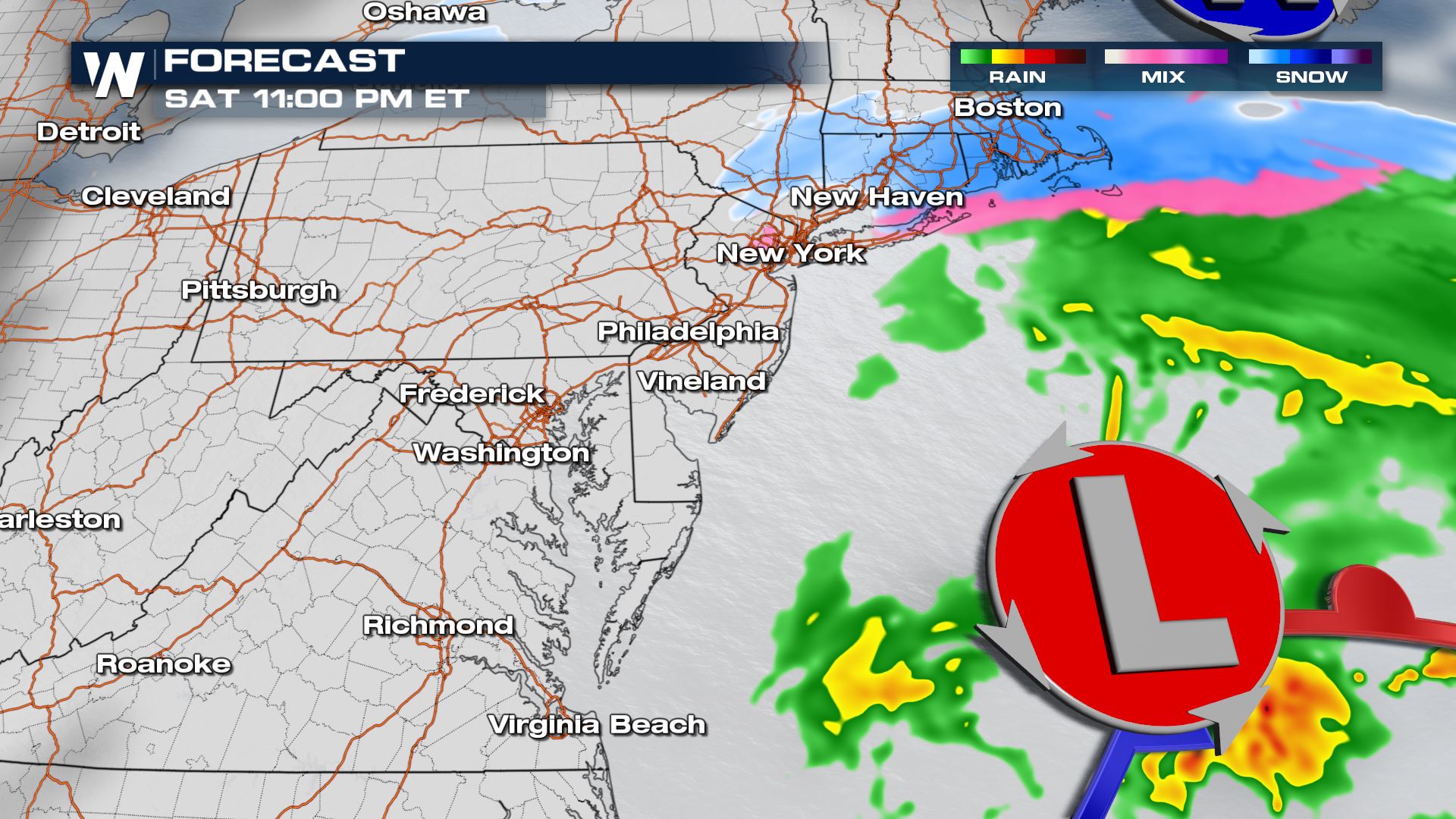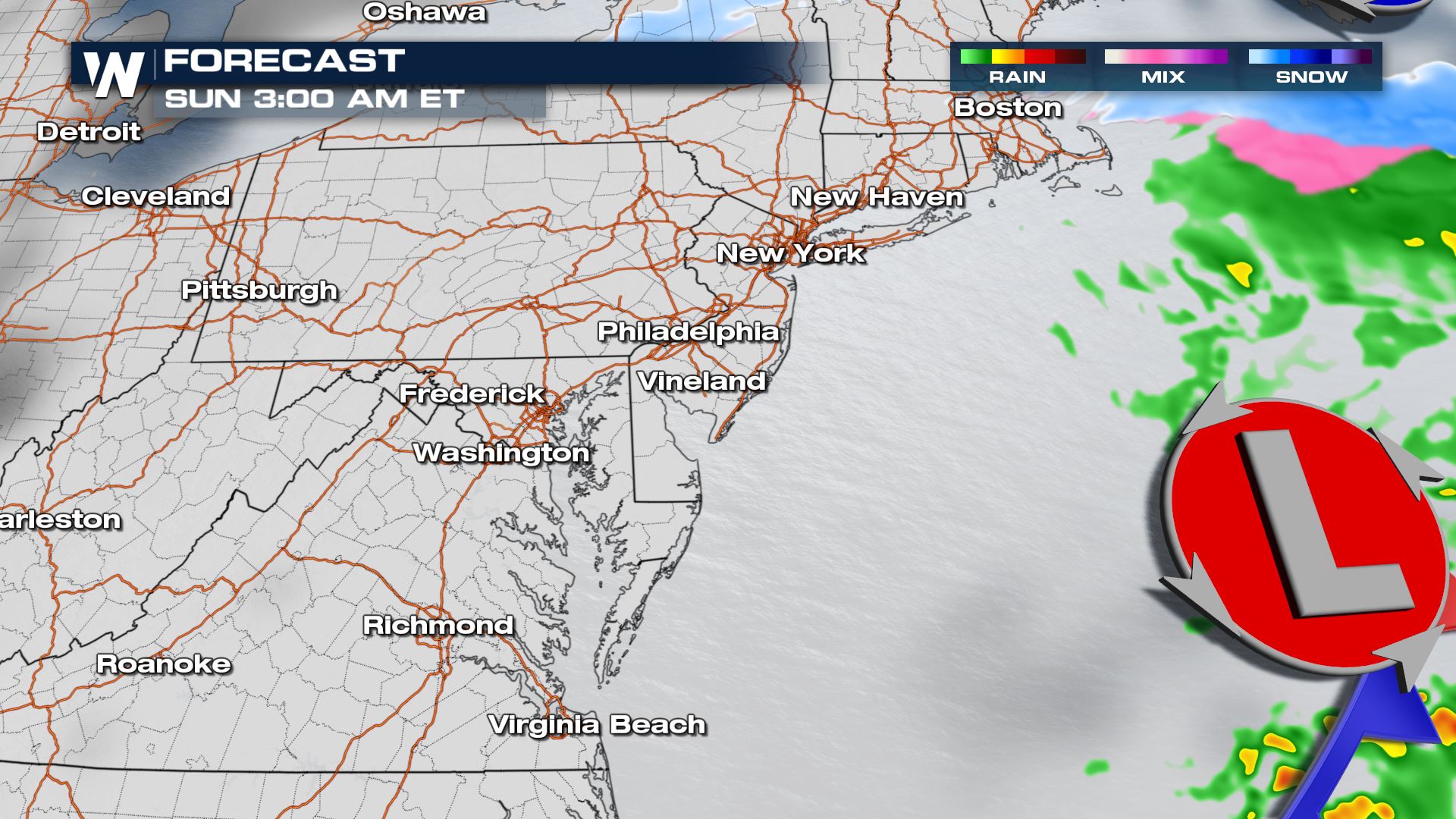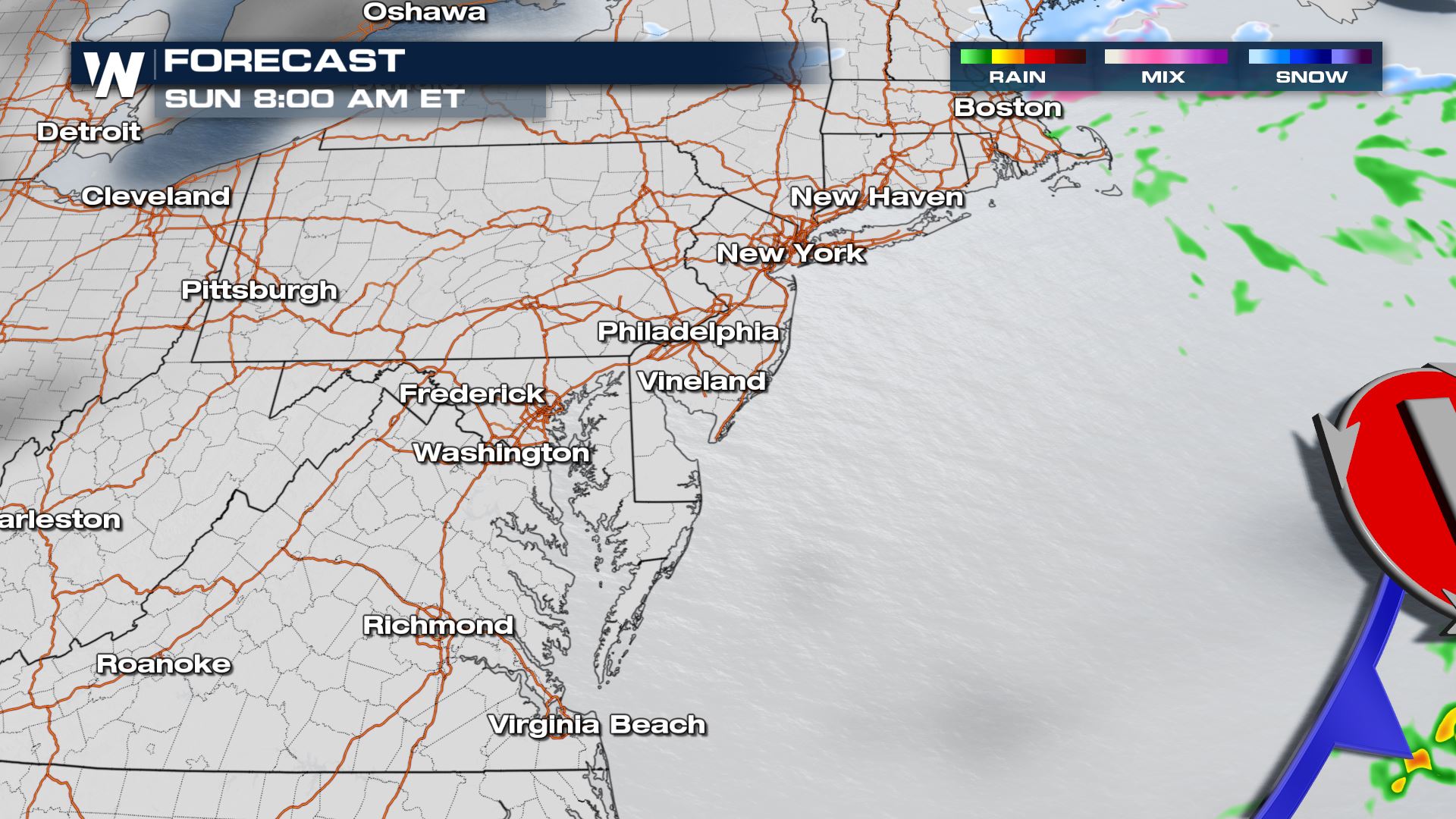 Forecast Accumulation
Ice Forecast
Ice accretions are expected to be significant across North Carolina, Virginia, and Delaware, with potential for over half of an inch in some locations. Lighter ice accretions are possible into New Jersey and Eastern Pennsylvania.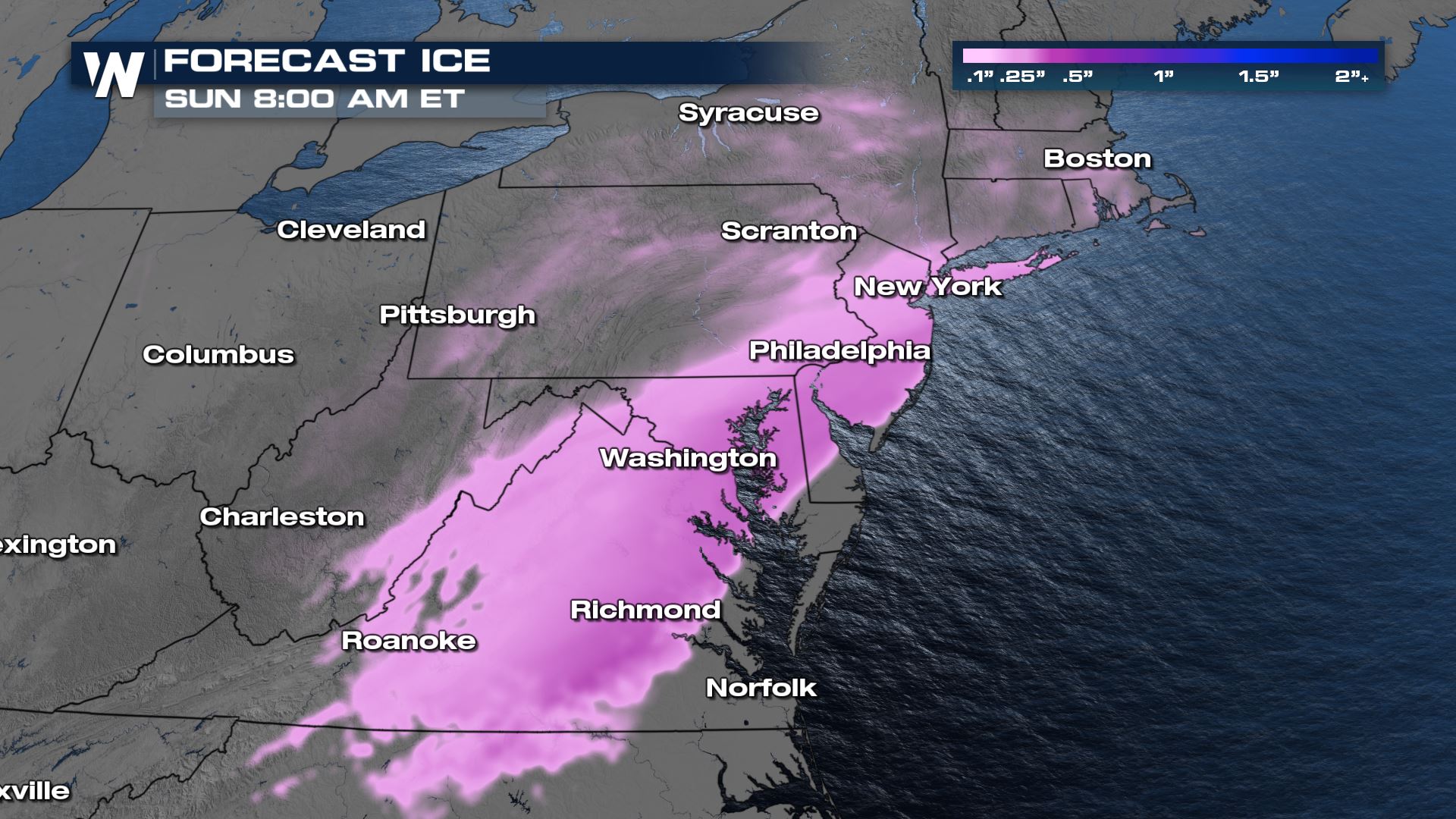 Snow Forecast
Snowfall will be mostly light, 1 to 3 inch totals are expected.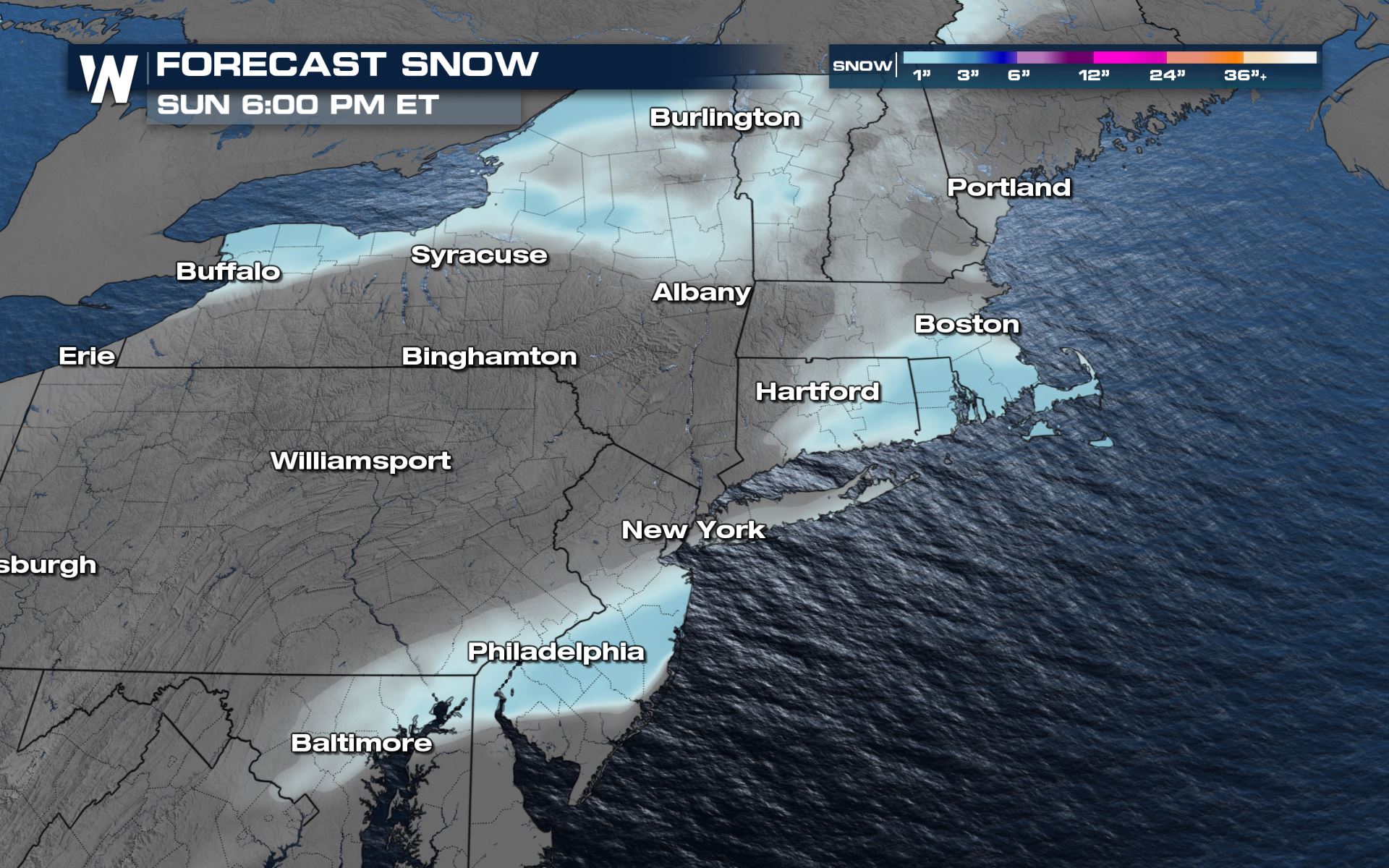 A
frigid forecast is expected through this weekend for much of the Central U.S
.  Be sure to bundle up and tune into WeatherNation for the very latest forecast information.