A powerful April storm will bring widespread impacts to the continental United States starting today. 
Blizzard conditions
will extend across at least a half-dozen states from the Rocky Mountains to the Upper Midwest.  Whipping winds will not only create a major winter storm, it will also present 
fire weather conditions
across the southern Plains.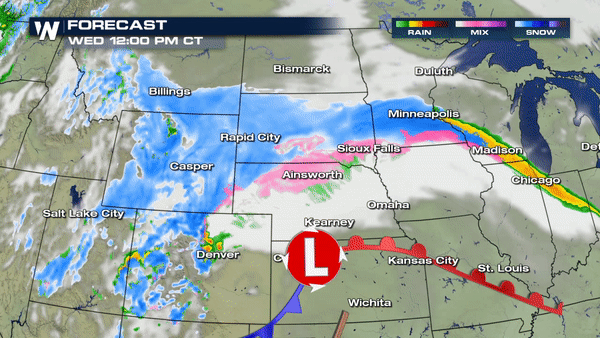 Another component of this strong springtime storm will be the risk of severe thunderstorms.  Ample moisture from the Gulf of Mexico and warm temperatures ahead of the cold front will help set the stage for the severe threat.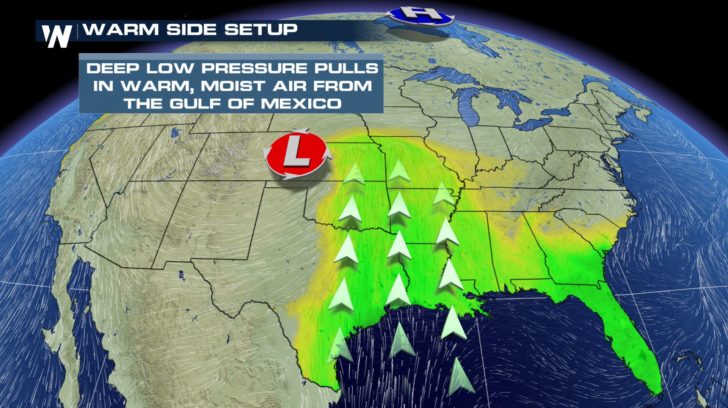 The Storm Prediction Center has highlighted several Midwestern states for the possibility of strong thunderstorms on Wednesday and Thursday.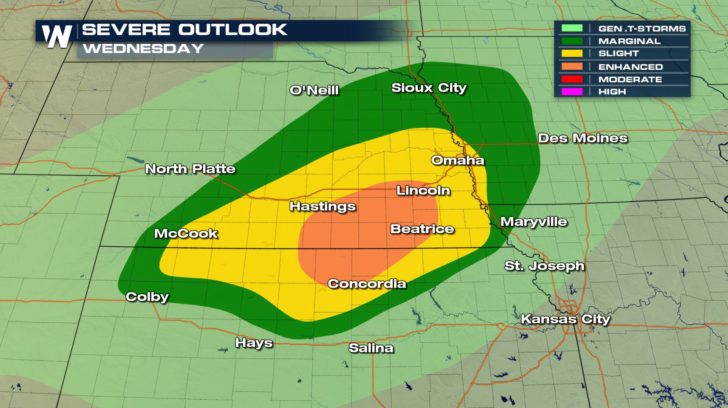 As the low pressure passes through Kansas and Nebraska, thunderstorms are expected to form Wednesday evening and continue east into Iowa by late Wednesday night.  The thunderstorms will be scattered in nature, bringing the risk of large hail and damaging wind gusts.  Isolated supercell thunderstorms may also potentially rotate.  Stay "Weather Aware" in the Nebraska area.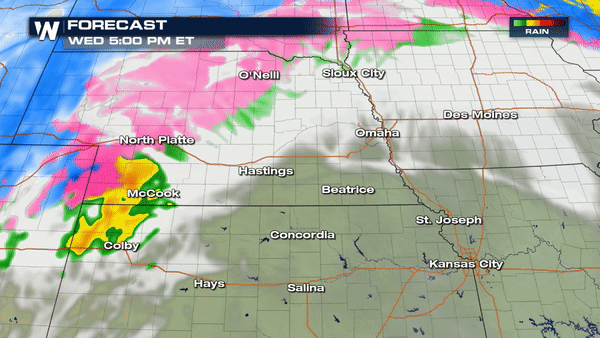 By Thursday, the risk for severe thunderstorms will move further east.  From the southern shores of Lake Michigan to the mouth of the Ohio River, a line of strong thunderstorms will potentially impact cities such as Chicago and Paducah, Kentucky.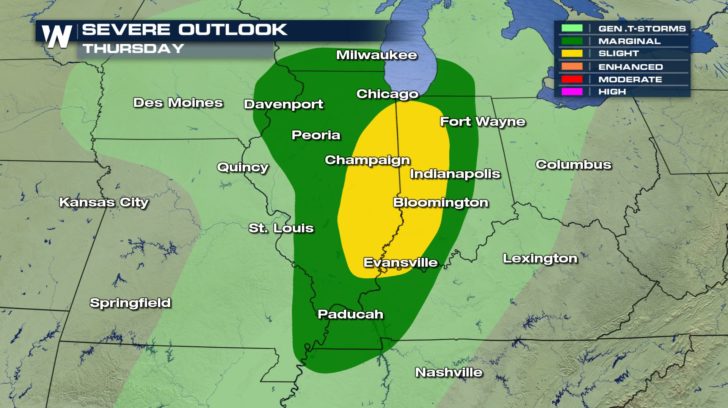 Showers and thunderstorms will bring the risk of damaging wind gusts by late afternoon Thursday into the predawn hours of Friday morning.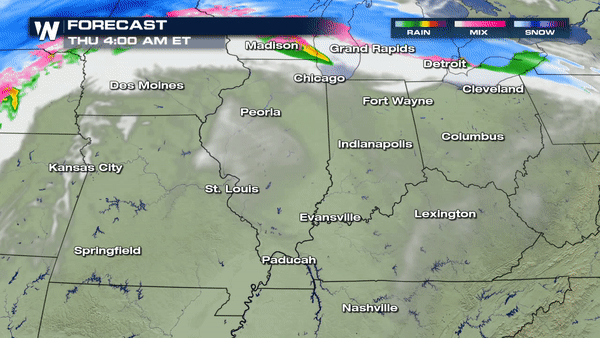 This powerful spring storm will make headlines across many states.  It's important to be prepared and stay up to date with the latest forecast information.  You can count on WeatherNation to be there through the event!  Click
HERE
for more local weather. -
Meteorologist Joe Astolfi