After flooding rains pounded parts of the southern U.S. over the weekend and earlier this week, more flooding could be an issue for the Southeast over the next few days. Significant rainfall could enhance existing flood issues across the ArkLaTex and east into the Southeast. A Flash Flood Watch was issued on Tuesday for parts of east Texas, northern Louisiana and central Mississippi for Wednesday into Thursday, where 2-3 inches of rain could fall from this storm system.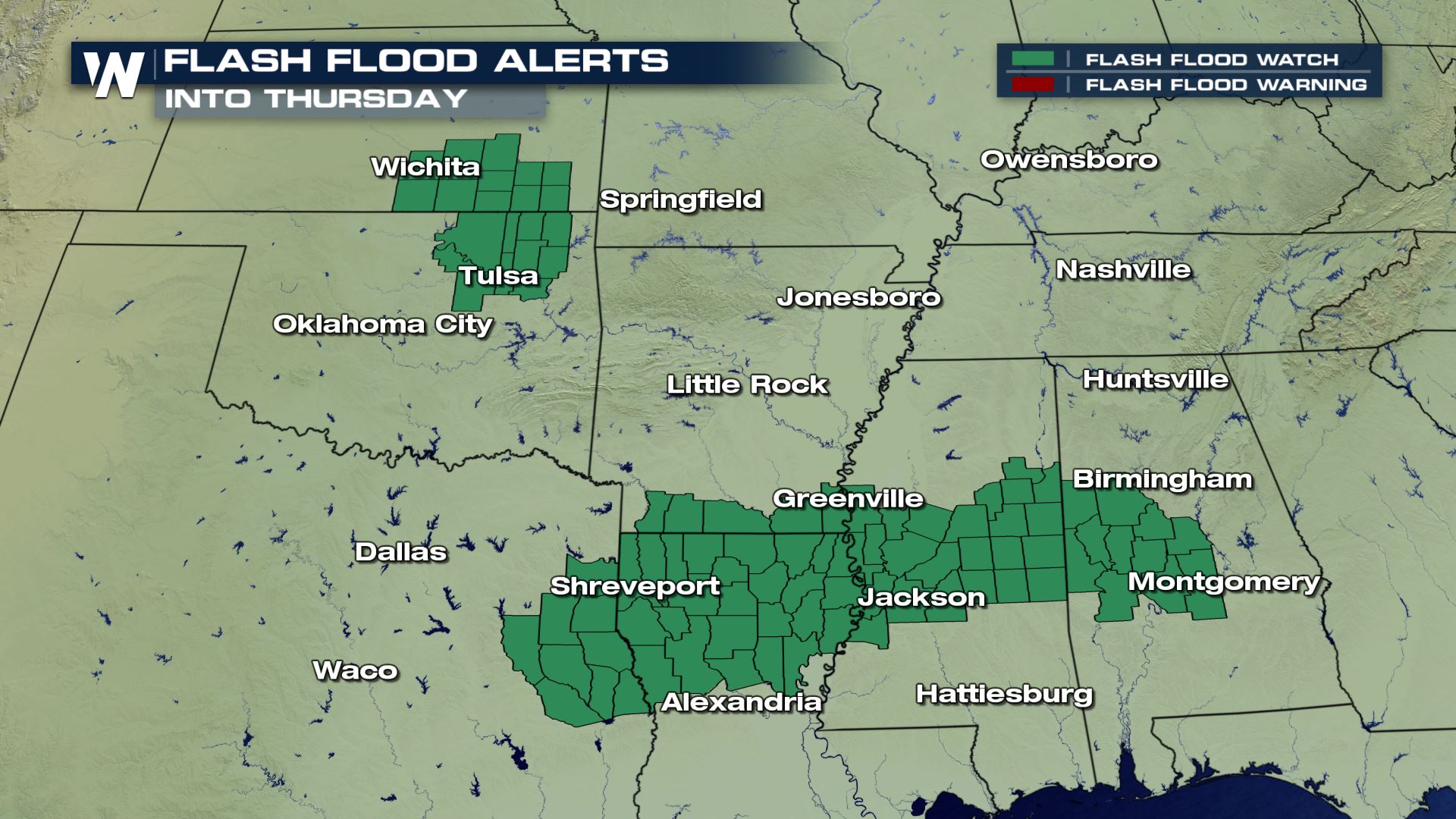 Severe storms will also be a threat
with Wednesday and Thursday's rainmaker. As a result,
the Weather Prediction Center (WPC)
has issued a moderate risk (level three on a one-to-four scale) for excessive rainfall for parts of Louisiana, Mississippi and Alabama for Wednesday into early Thursday.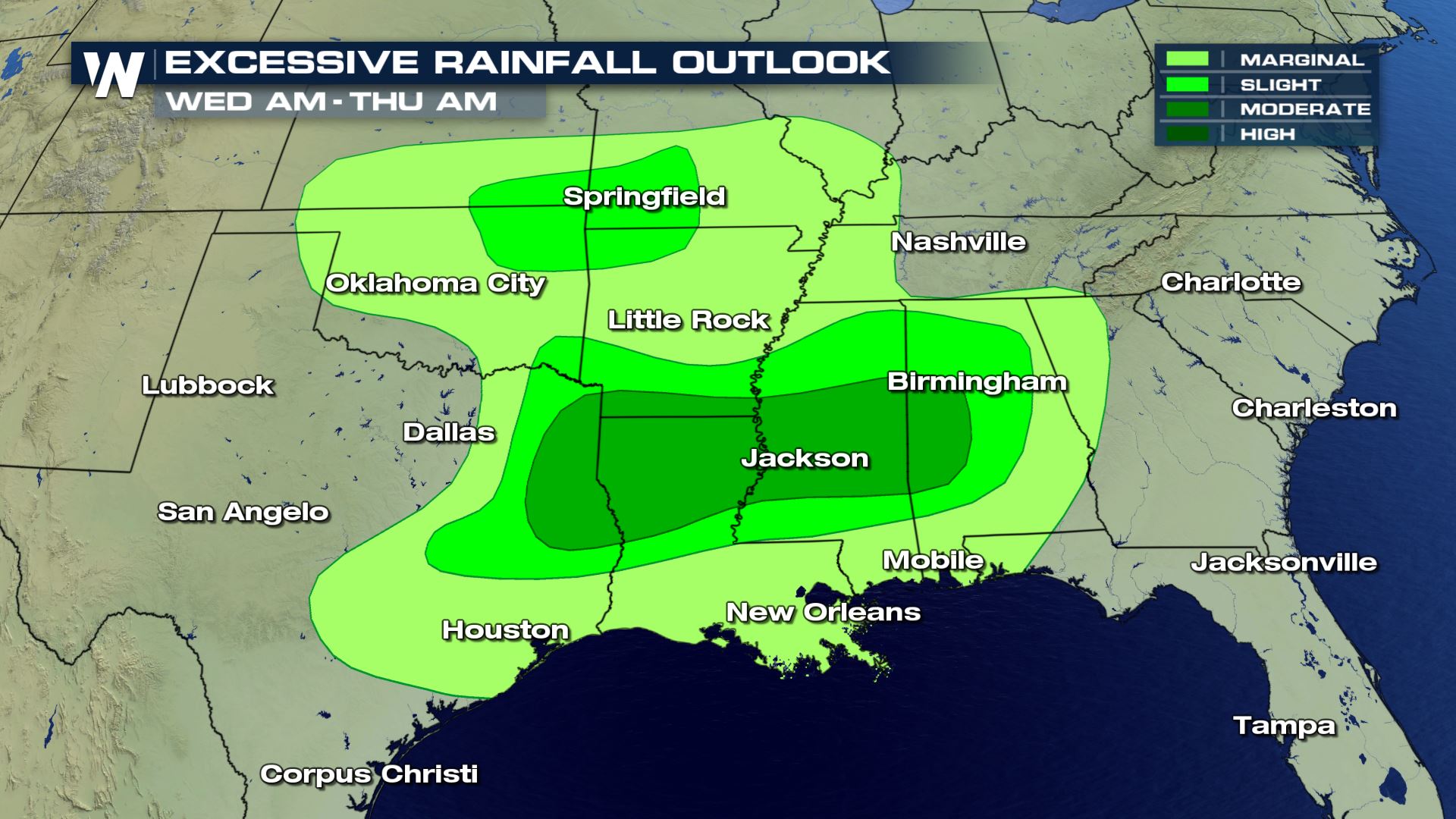 An area of low pressure and adjacent warm front will combine to lead to the threat for flash flooding across the South and the Southeast. The systems will tap into moisture streaming out of the Gulf of Mexico, leading to the potential for flooding across much of the area. "There will be a nearly continuous stream of Gulf moisture northward over this (warm front), which will continue to feed the convection,"
the WPC wrote in its forecast discussion
about Wednesday's flood threat. There's also a slight risk (level two on a one-to-four scale) in place for parts of Georgia, South Carolina and Alabama for Thursday and into early Friday.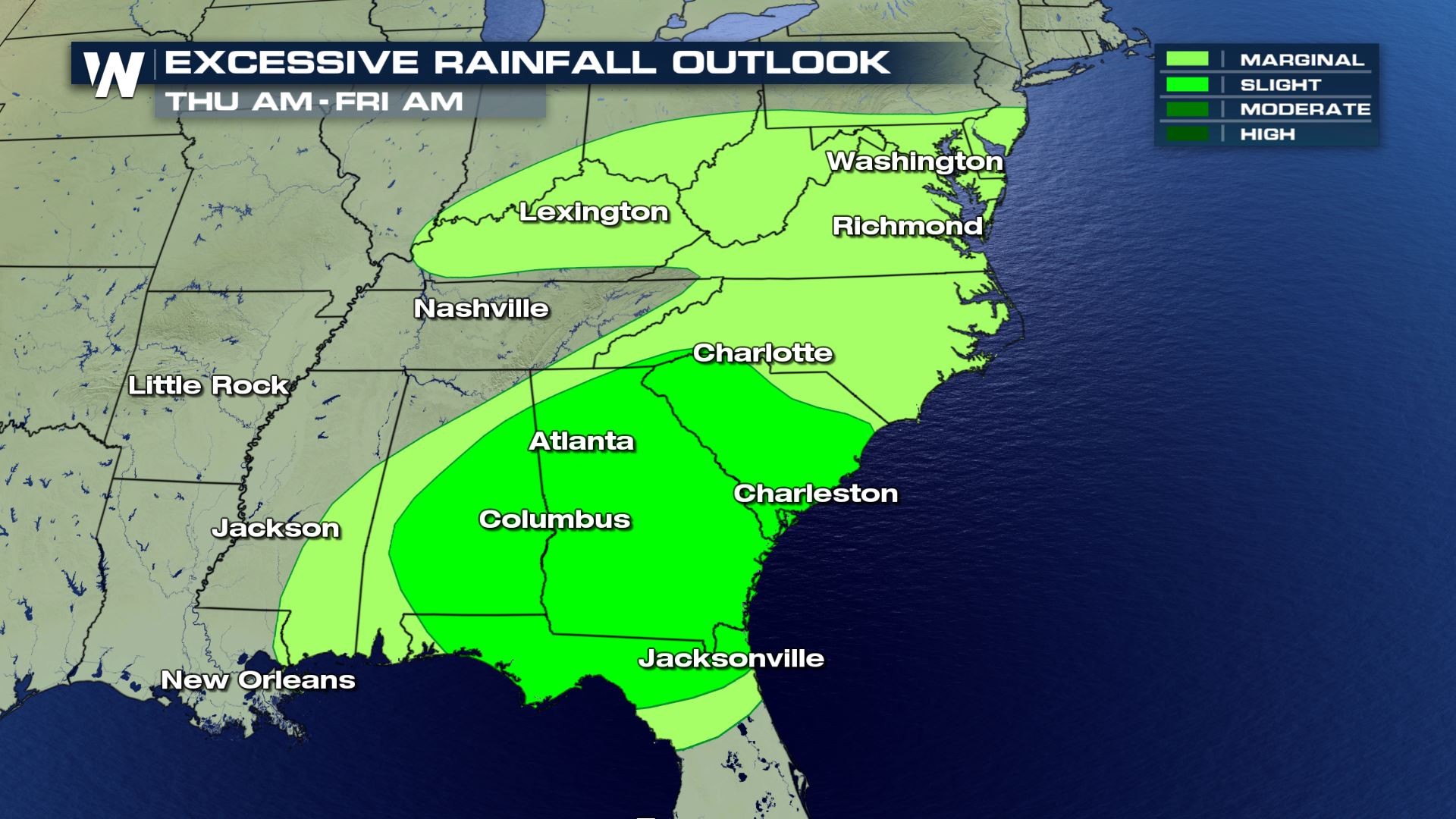 Parts of the Southeast are running well above average on rainfall over the last 30 days. Over the weekend, some parts of Mississippi, Alabama and Georgia saw as much as six inches of rainfall in a short period of time, leading to several reports of flooding. That's in addition to the heavy rains that have lashed the region since the start of the year, and in some cases
leading to some of the worst floods the Southeast had seen in decades
.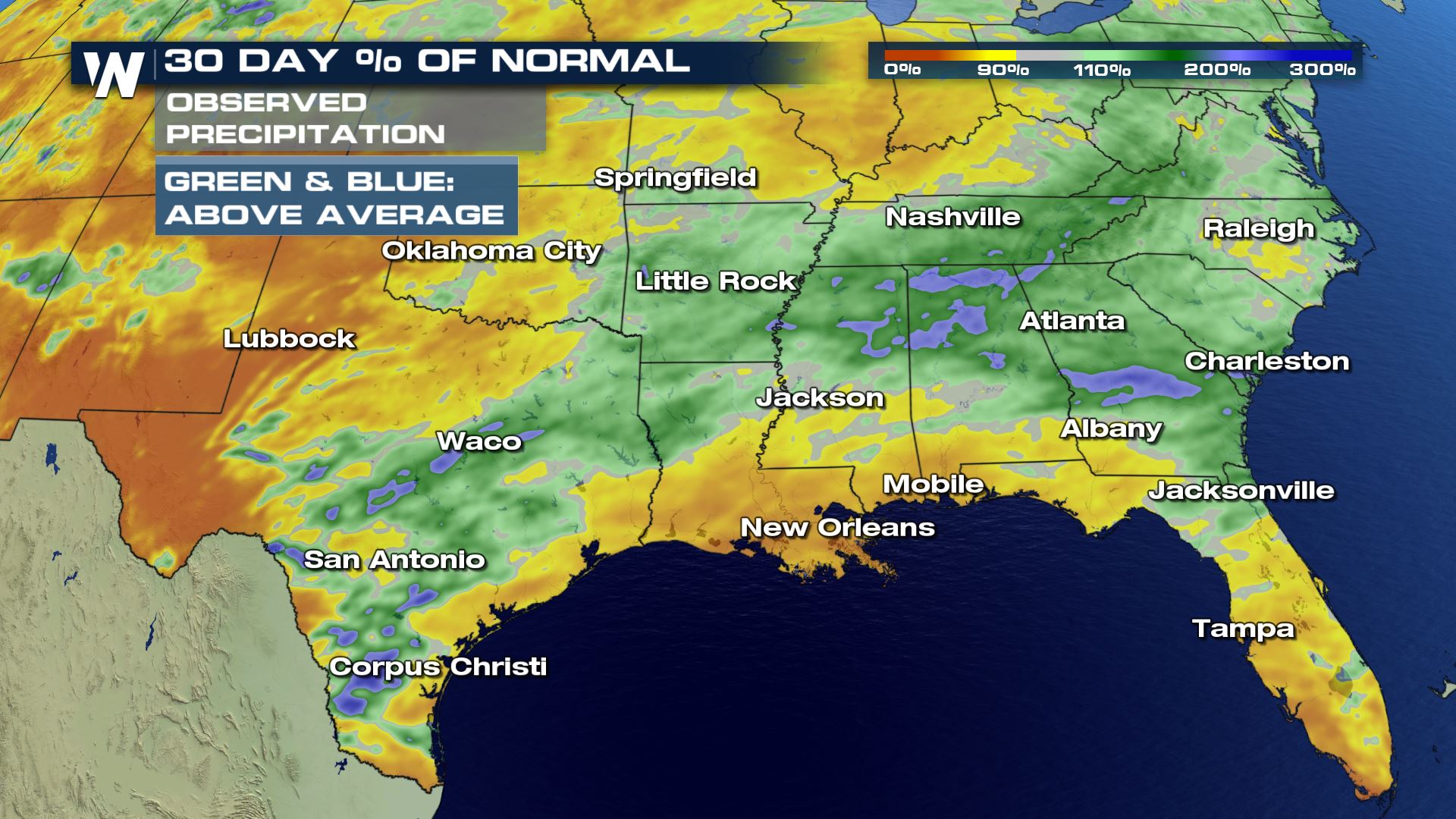 When potential flooding is in the forecast, try and limit your travel; for example, try and get any errands done before or after the forecast rain. And as always, turn around, don't drown.
Here are some additional flash flood safety tips
. Stay with WeatherNation for the latest on this flood threat.