It seems like we've seen storm after storm come through the southeast over the past two months.  Most locations are way above average when it comes to rainfall amounts.  And yes, another storm system will bring more rain to the region this week.  And behind the system, another shot of much colder air. A cold front begins to enter the region on Thursday.  Ahead of the front, a southerly flow pulls in moisture from the Gulf of Mexico.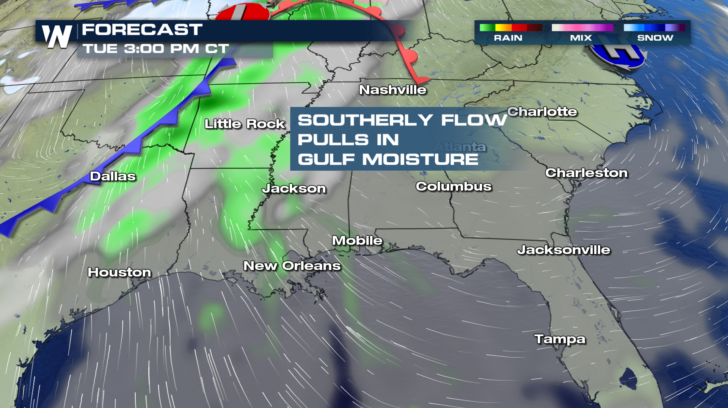 By Wednesday morning, heavy rain will be falling from Louisiana up through Mississippi into Kentucky and Tennessee.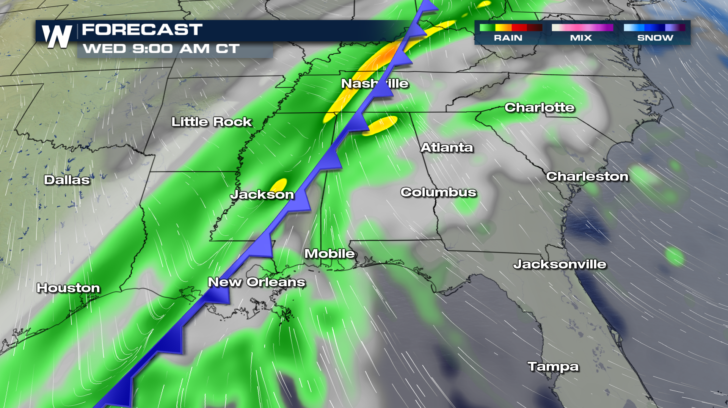 Soaking showers move into Georgia and the western Carolinas by Wednesday night.  The good news with this system, is that it's a pretty fast mover.  So widespread flooding is not expected.  Also, severe weather is not expected.  So more good news there.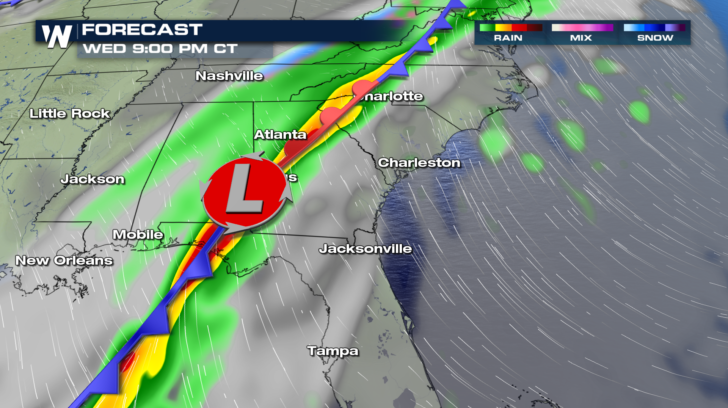 On Thursday morning, heavy rain will be found along the coast of Virginia, the Carolinas, Georgia, and down into northern Florida.  The rain then moves off the coast be Thursday afternoon.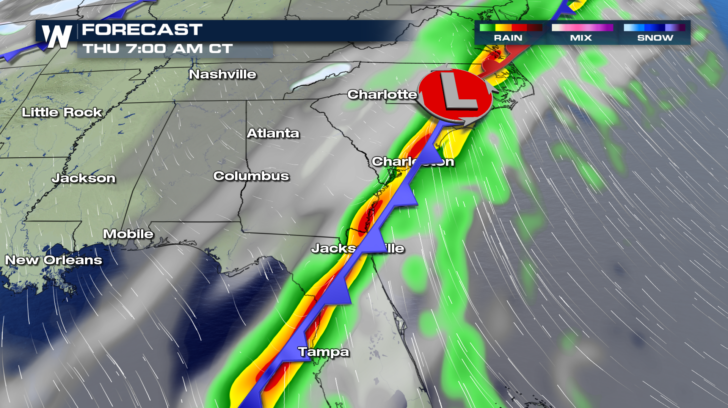 Generally speaking, an inch or less of rain will accumulate in most locations.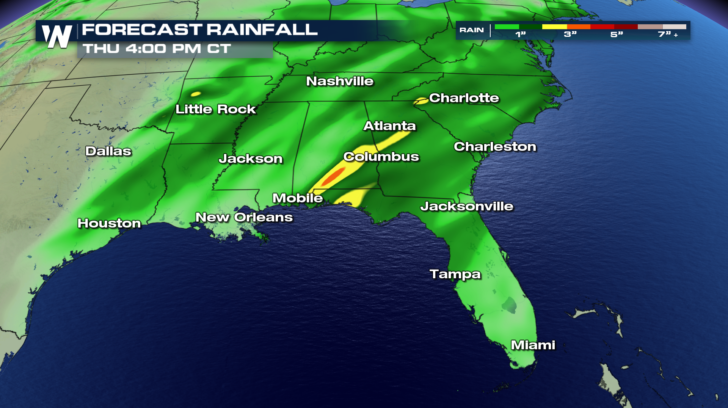 However, rain totals of two or three inches could result in areas shaded in yellow and orange.  Localized flooding may be possible in those areas.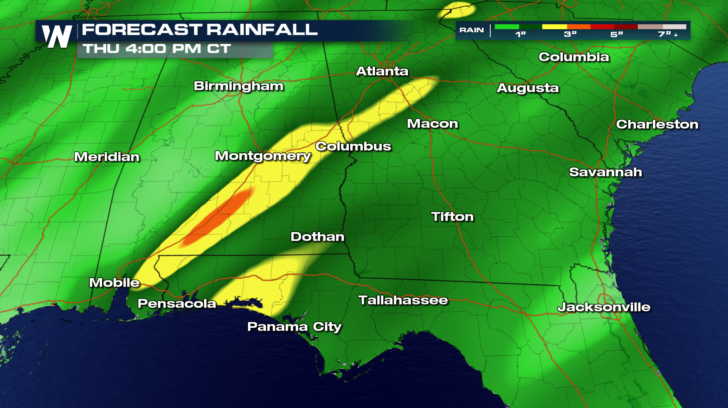 Behind the cold front, much chillier air will follow.  On Wednesday, look at the 60's and 70's to the east of the front.   High temps will plummet into the 40's and lower 50's behind the front.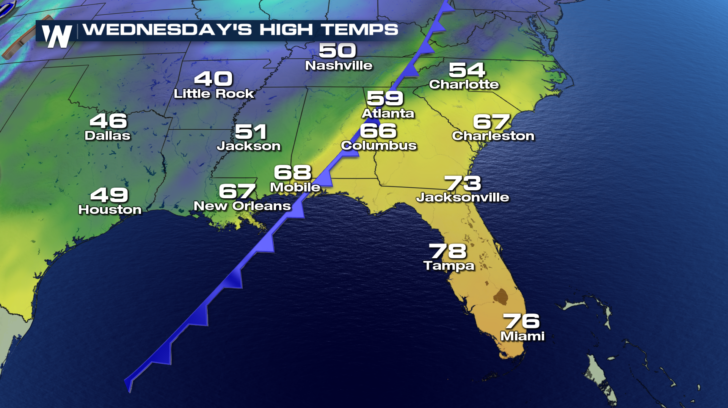 On Thursday, Columbus will have a cool high of 50.  Atlanta will only reach 44 degrees!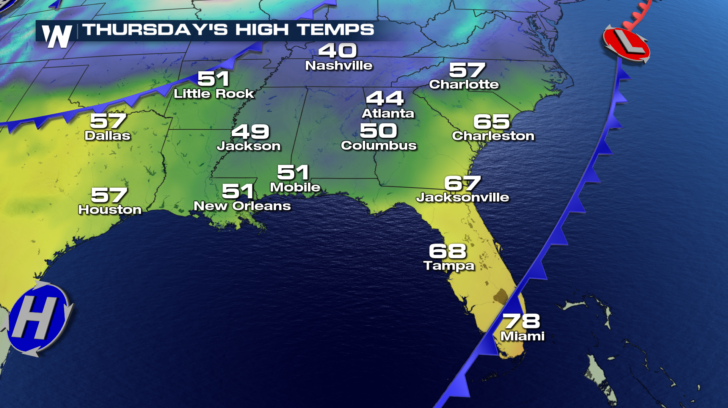 And by Friday, Charlotte will only have reach a high of 46 degrees.  Cool in Charleston too, with a high of 53 degrees.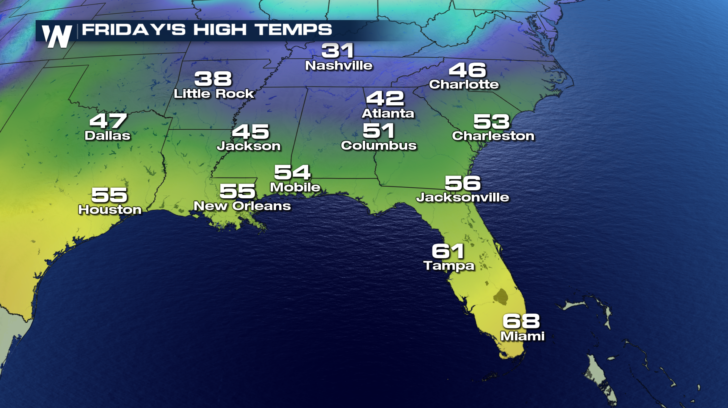 And looking ahead, it appears that the southeast will see below average temps right through the end of January!  Stay warm!  Sweater weather is here to stay for a while.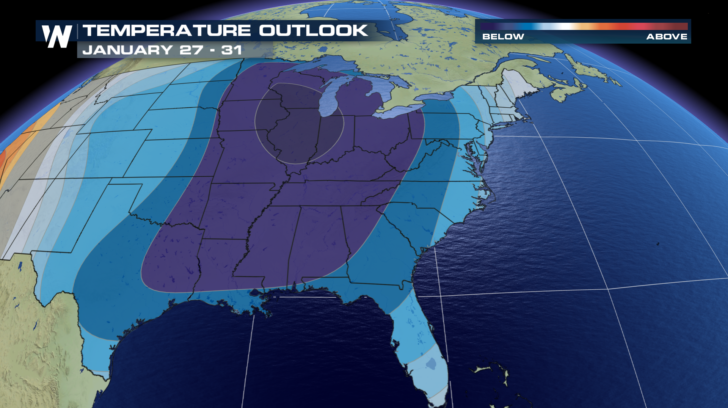 For the very latest forecast, tune in to WeatherNation on the Dish Network, Roku, Amazon Fire TV, Apple TV, and Pluto TV. For WeatherNation:  Meteorologist Matt Monroe