Earlier this week, parts of Colorado saw almost two feet of snow!  Check out some of the totals in the graphic below.  On Monday, Black Forest, just outside of Colorado Springs, picked up 20 inches.  The Air Force Academy, just to the north of the Colorado Springs, saw a foot and a half of snow.  Wow!  And Centennial, a suburb of Denver, received 6 inches of wet, slushy, heavy snow.  Keep in mind, this coming Monday is Memorial Day!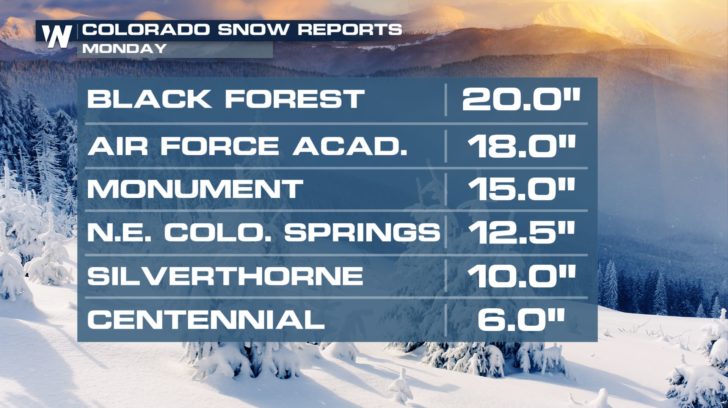 And we're not done yet.  More snow is on the way for parts of Colorado and the western U.S.  There's plenty of moisture in the west right now, and in mountainous regions, where the air is cold enough, snow will be the result.  You can see the abundance of moisture on the next two graphics.  Rain and snow will be over the southwest right throughout the day on Thursday.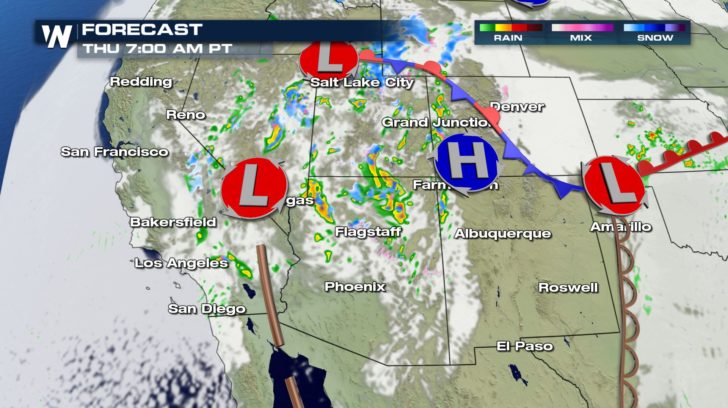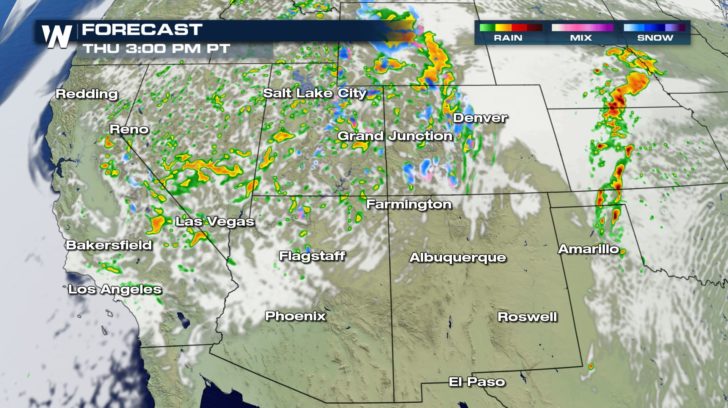 But exactly how much snow can we expect?  When?  And Where?
COLORADO & UTAH: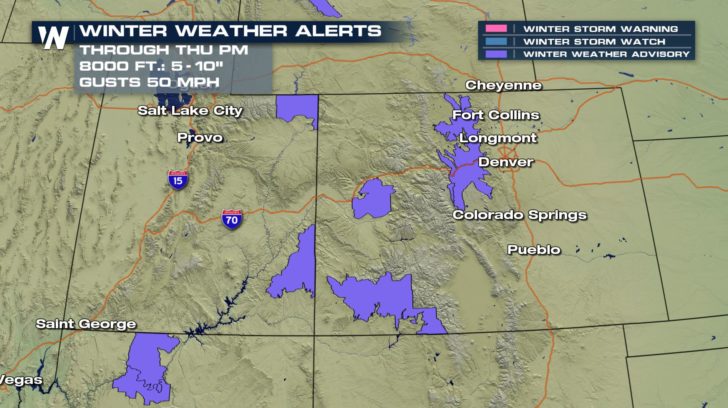 Winter Weather Advisories are in effect for the areas shaded in purple.  These areas in Utah and Colorado can expect 5 to 10  inches of snow above 8,000 feet through midnight on Thursday.  Winds will also be gusting from the south as high as 50 mph.  Road conditions could become quite slippery, especially over mountain passes. A  Winter Weather Advisory means periods of snow could cause travel difficulties.  Expect snow covered roads and limited visibility at times.  Drivers are urged to use caution. For the latest road conditions, call 5-1-1.  Information will be available for the state you are calling from.
ARIZONA: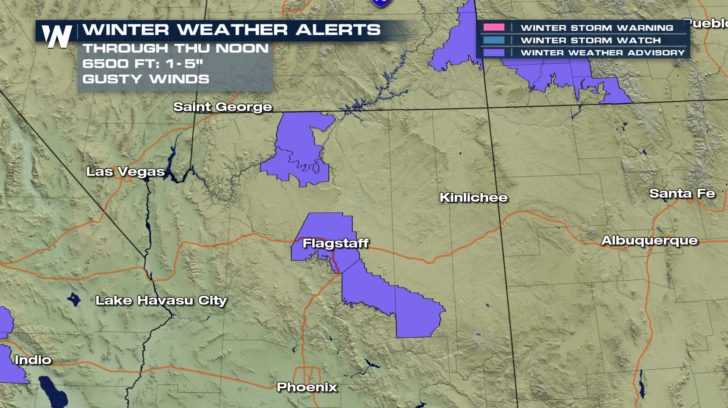 Winter Weather Advisories are in effect for the areas shaded in purple.  These areas in Arizona can expect 1 to 5  inches of snow above 6,500 feet through Noon on Thursday.  Higher amounts will be possible on the San Francisco Peaks and along Highway 67 to the North Rim of the Grand Canyon.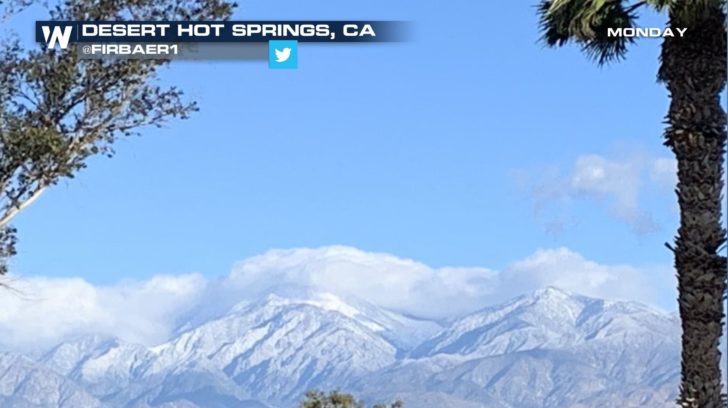 And look at all the snow on the San Bernardino Mountains high above Los Angeles.  This picture was taken on Monday, May 19th.  Big Bear California is nestled in those mountains, and more snow is about to fall there.
SOUTHERN CALIFORNIA: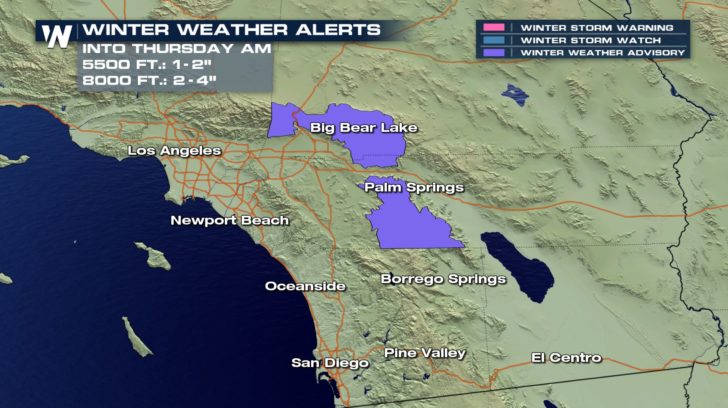 Winter Weather Advisories are in effect for the areas shaded in purple.  The San Bernardino and Riverside County Mountains can expect 1 to 2  inches of snow above 5,500 feet through early Thursday morning.  2 to 4 inches are expected above 8,000 feet. So it appears that winter is not quiet done yet in certain parts of the country.  Here at WeatherNation, we will continue to track the storms and watch the snow fly.  You can watch complete coverage on the Dish Network, Roku, Fire TV, Apple TV, Pluto TV, and with the free WeatherNation app on any mobile device. For WeatherNation:  Meteorologist Matt Monroe