A cold front sweeping through the Ohio Valley will bring the chance for strong to severe storms this afternoon and evening.  The severe risk will be isolated, but a threat will be in the forecast nonetheless.  Here is the very latest.
Severe Outlook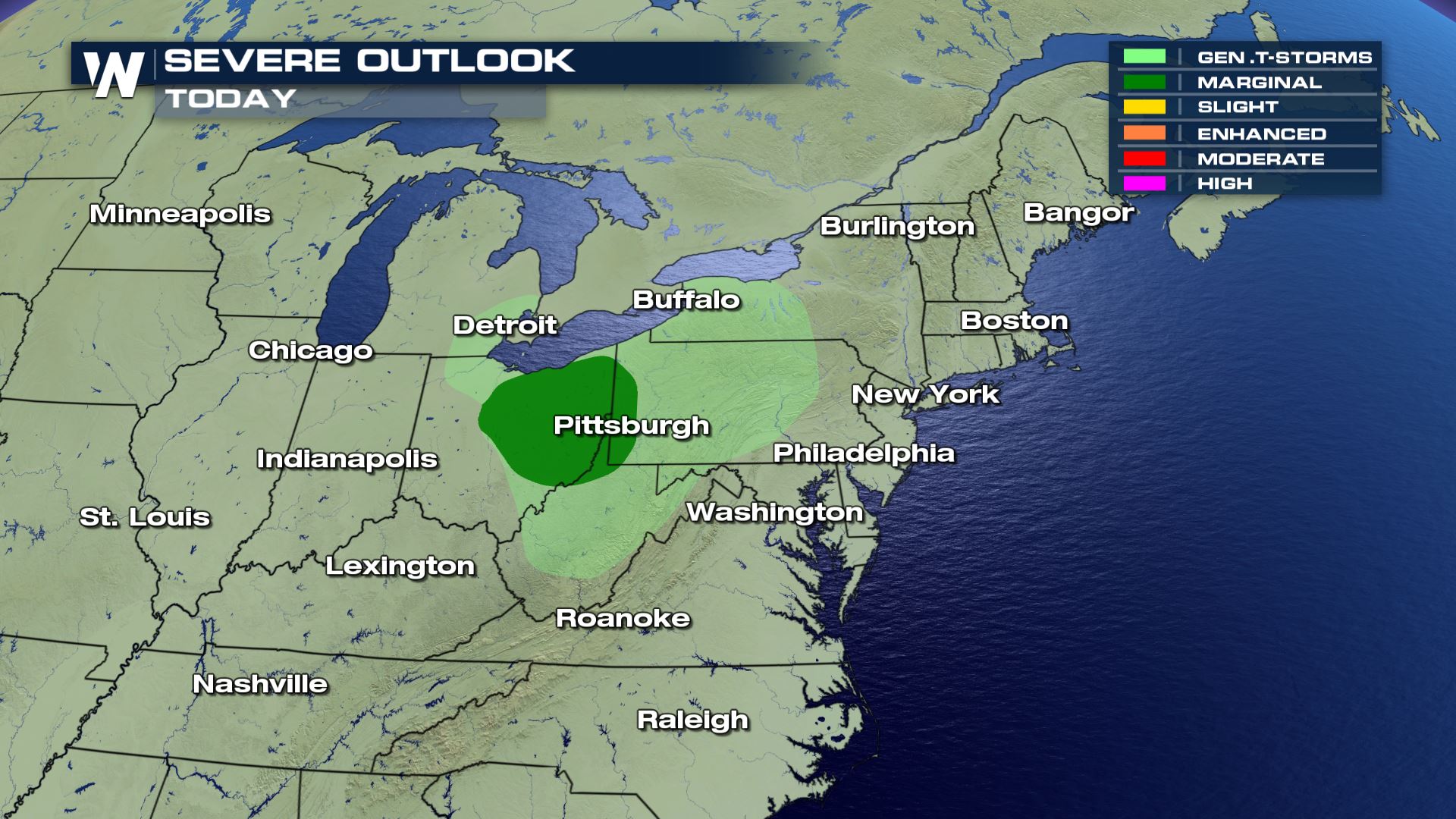 An isolated risk of severe storms will be confined to parts of Ohio, Pennsylvania and West Virginia.  Cities that could be impacted are Akron, Cleveland, Pittsburgh and Canton.  Heavy rain and damaging winds will be possible in these areas.
Severe Risk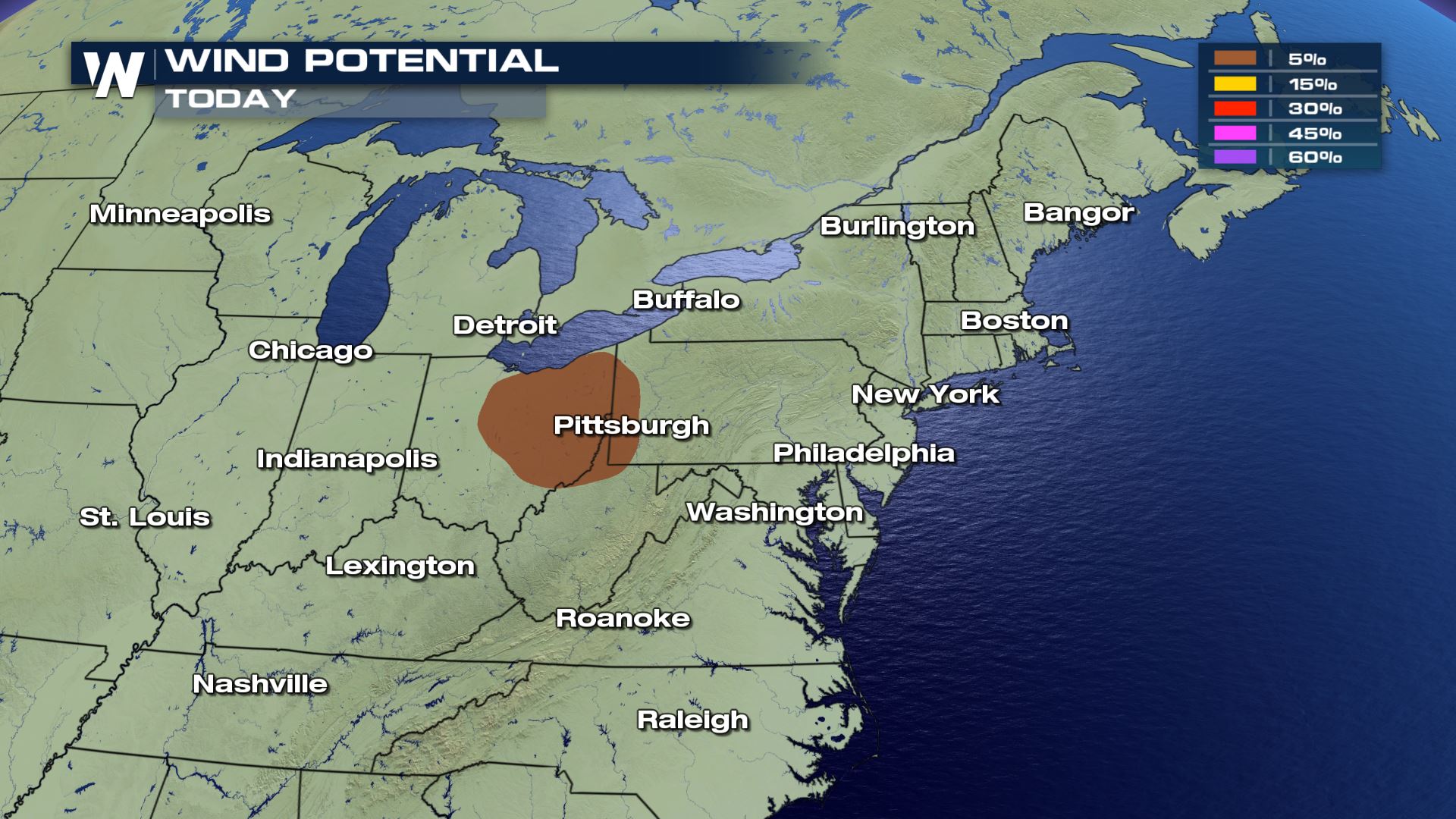 The main risk will be for damaging winds.  This means wind speeds of 58 mph or greater will be possible.  The risk of tornadoes and large hail will be very low.
Forecast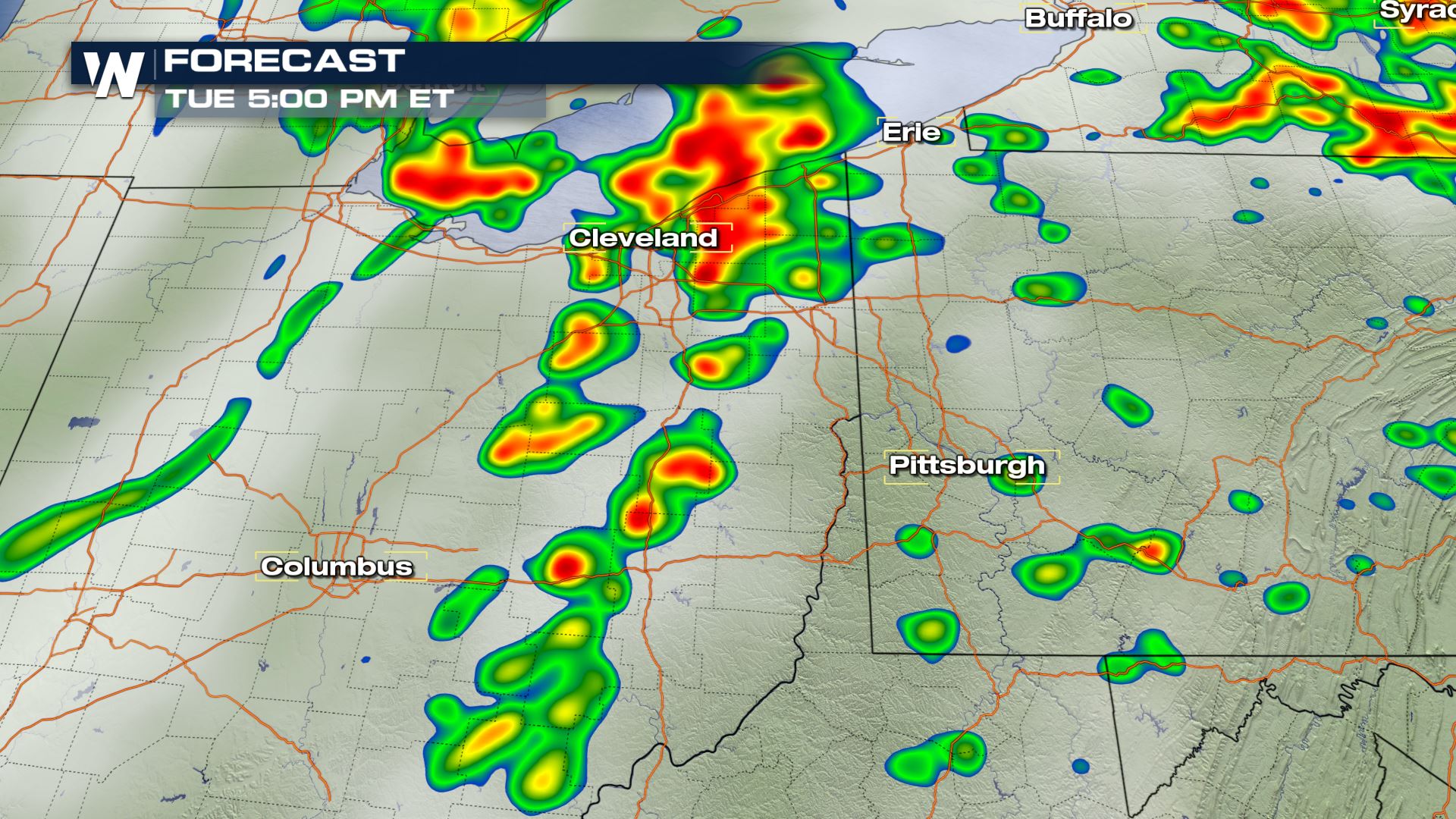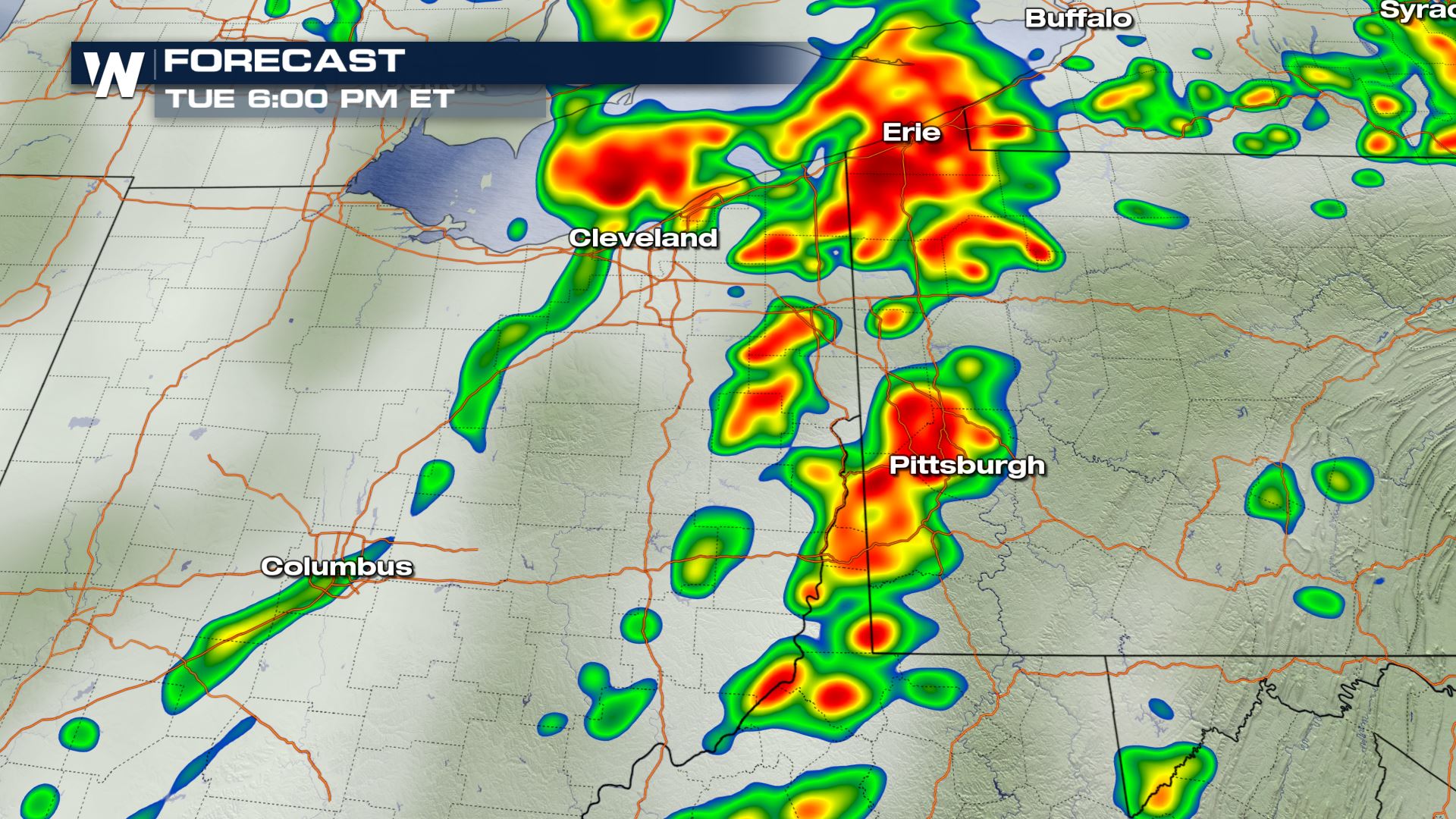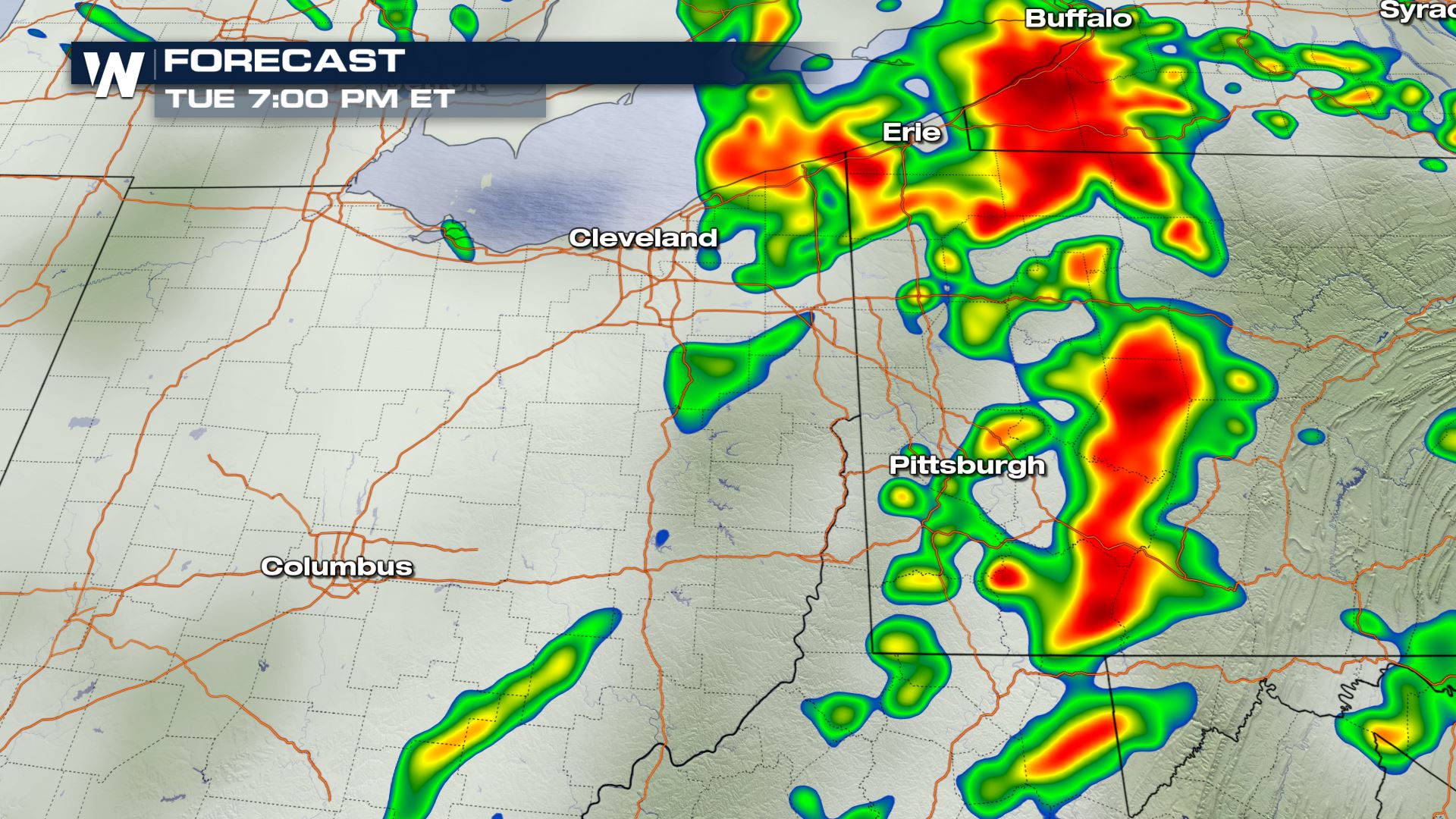 The latest timing for today's storms will be this afternoon through this evening.  Cities like Akron, Cleveland and Pittsburgh will need to be on alert today for the risk of severe storms with damaging winds. Keep checking back with WeatherNation for more updates.