As Saturday's Nor'Easter exits the United States, all winter storm alerts have expired as snowfall comes to a close. Travel will still be hazardous for some as plows get out there to clear the streets but we wanted to recap the worst of this powerful New England Storm.
Snowfall Reports
From January 28 - 29th snowfall totals were up to two to two and a half feet for some folks. Over 11 states has reports of snowfall from this winter storm, and NJ  - DE - ME - MA - NE - NH & CT were all states that were officially classified as a blizzard. The highest of the snowfall ranged along and east of the I-95 corridor and along coastal cities from Virginia through Maine. Each star below were the cities that had the highest snowfall per state.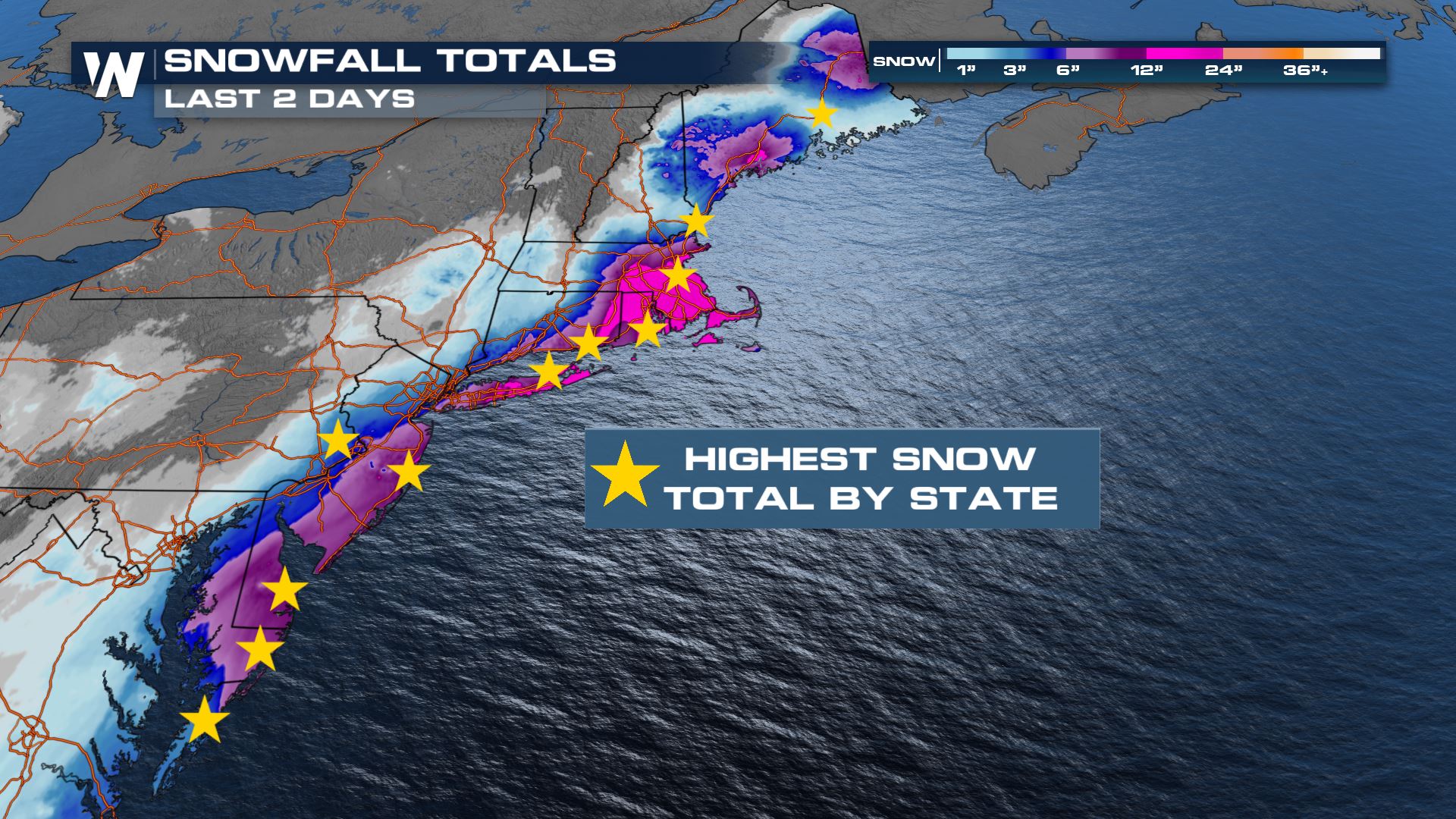 The actual number behind these top snowfall by state were as follows: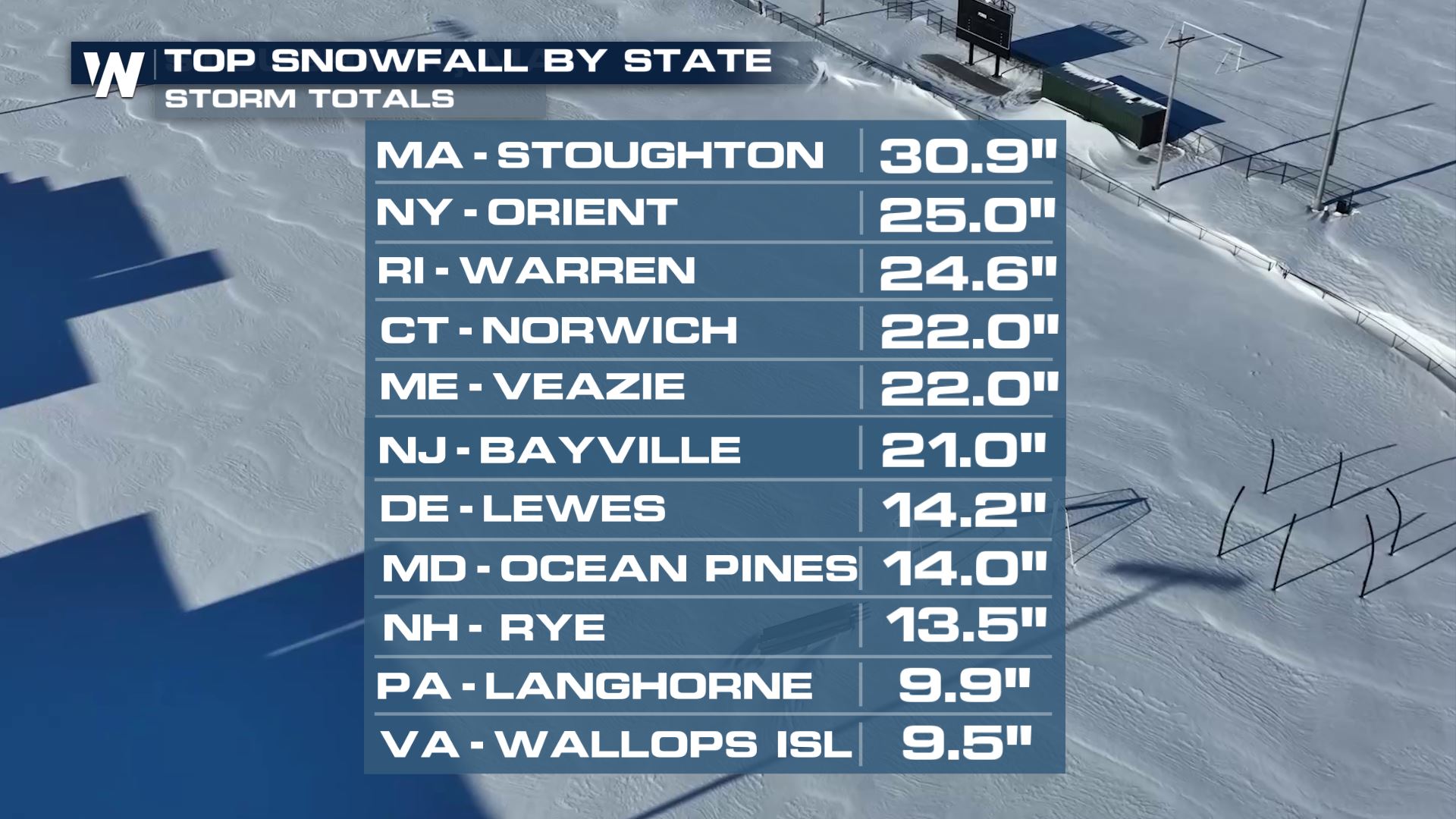 All according to the NWS Eastern Region. [embed]https://twitter.com/NWSEastern/status/1487834467200913412?s=20&t=ErM_EGEagPlq9KTHea0Xjw[/embed] Not only were the snowfall totals more than impressive, for many cities across New York and New England, this brought us up to daily snowfall records. Check out Boston. On Saturday, they had 23.3" of snowfall smashing the old record.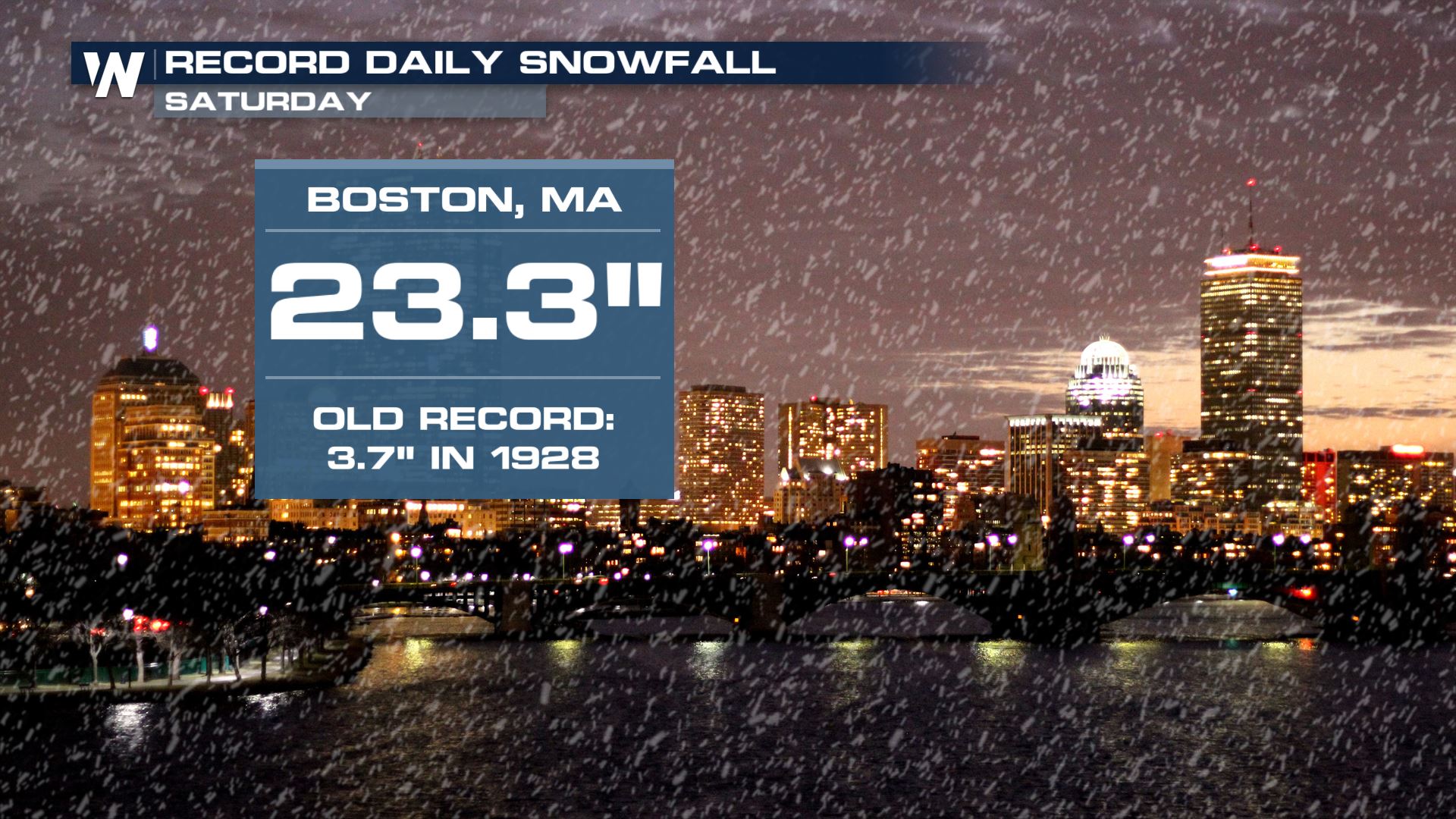 What do you do when your city has over 20" of snowfall in 24 hours, well maybe what these folks did: [embed]https://twitter.com/WeatherNation/status/1487651792150274048?s=20&t=NG2MxhBqnheIus3N4XX0Rg[/embed] In the Tri-State Area records were broken for many major airports.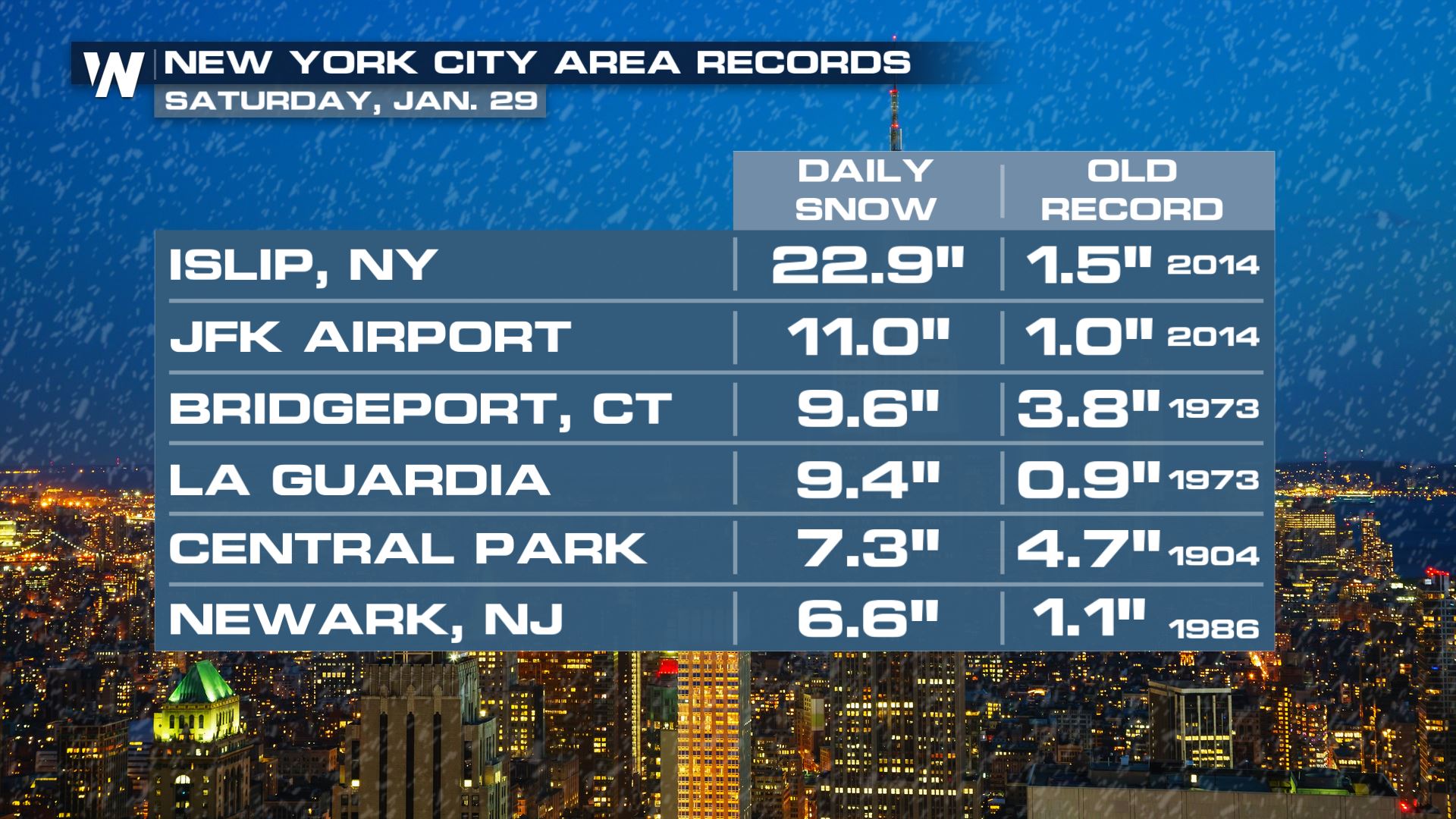 Which prompted an iconic New York City snowball fight on Saturday: [embed]https://twitter.com/WeatherNation/status/1487848086122602497?s=20&t=NG2MxhBqnheIus3N4XX0Rg[/embed]
Wind
Not only did this unleash impressive snowfall totals. The pressure of this system dropped 38 millibars in 12 hours. In order to be classified as a "bomb cyclone" pressure must drop 24 mb in 24 hours, so this storm certainly overachieved that threshold. And what happens when pressure changes? Wind. Wind is the result of pressure change. In fact, hurricane force conditions were felt this past weekend. The strongest winds were felt Saturday morning.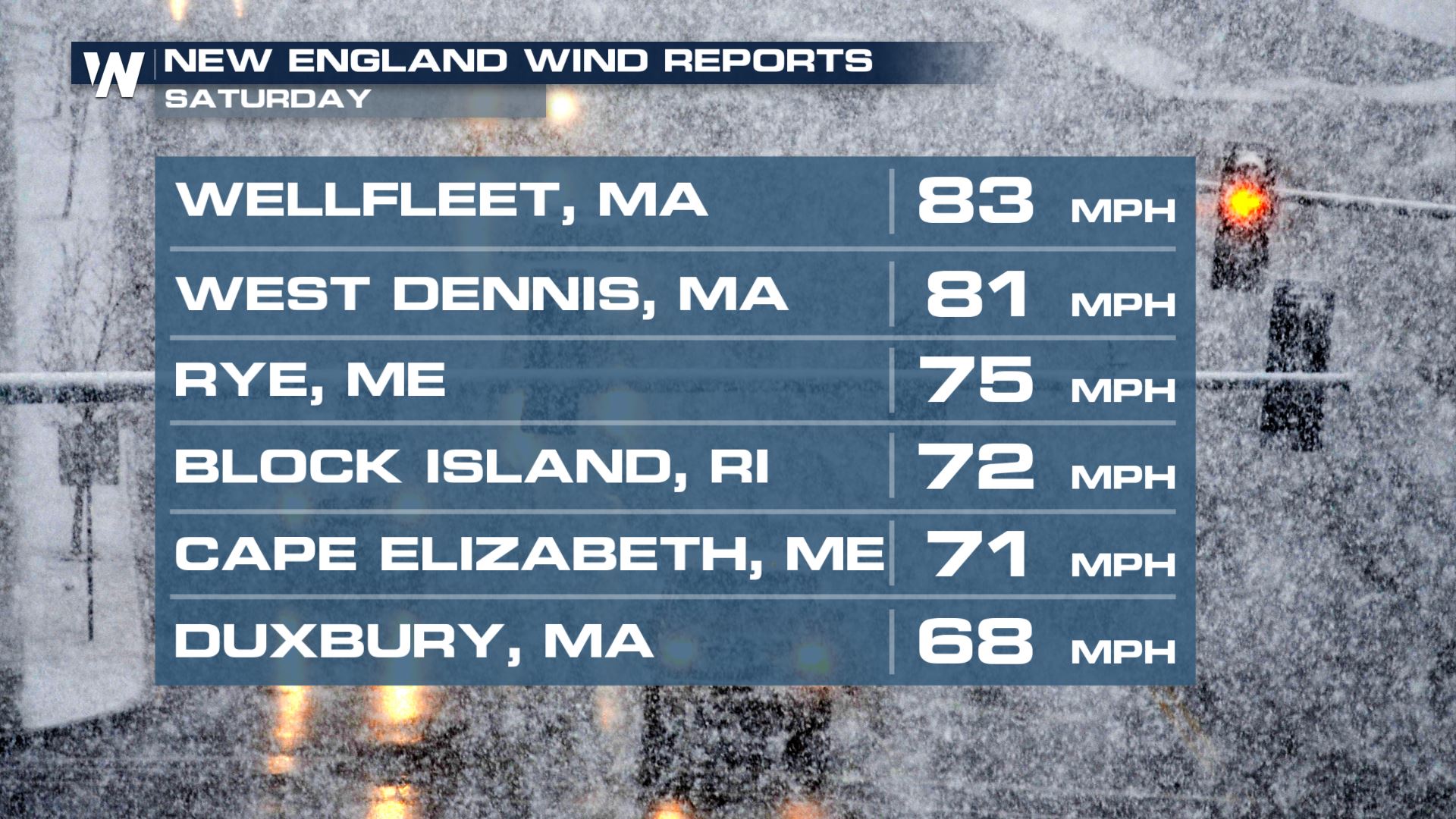 As we head back into the work week we are here to bring you your latest forecast so be sure to check back in with WeatherNation as we prepare you for the week ahead. You can watch your eastern regional forecast at :10 past the hour, every hour on WeatherNation!