An area of low pressure churning across the Gulf of Mexico is the reason behind the gray and rainy pattern we've been in for the southeast today.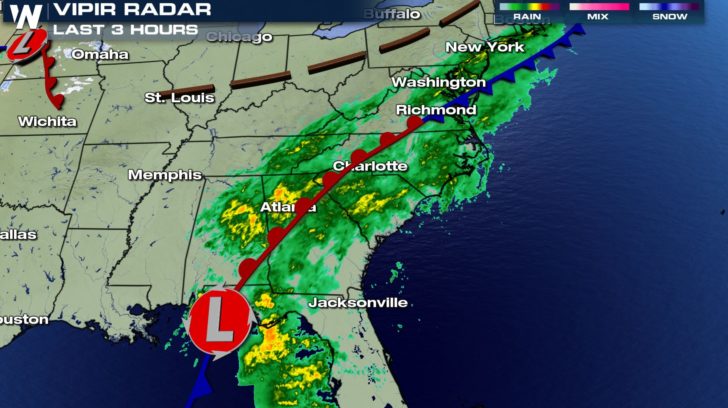 And although this has been quite the dismal weekend for much of the southeast, the good news is that this rain is much needed for the area. Notice the orange colors across the gulf coast region. This is illustrating areas where we are severely dry so far this season.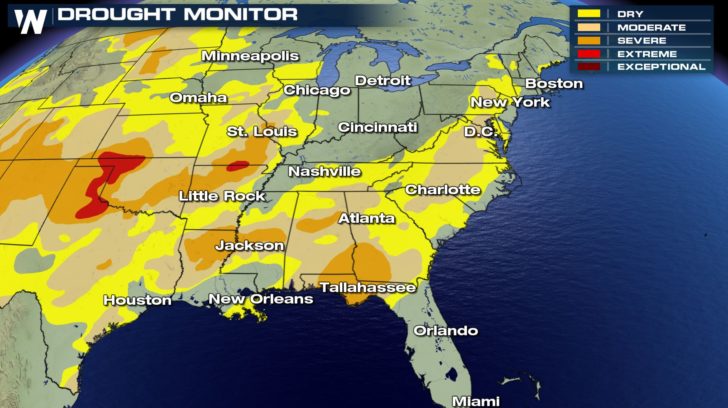 Thankfully, the bulk of the moisture has fallen over some of these areas totaling between 2-4" of rain over the last 24-36 hours.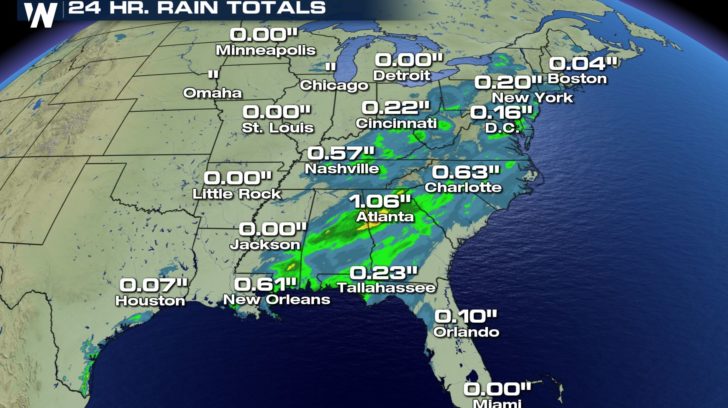 The rain will begin to clear out from west to east for places like Atlanta, Georgia and west into parts of the TN Valley; however, this area of low pressure will tracks across North Florida tonight and rake the eastern seaboard of the Carolinas tomorrow leaving rain chances in the forecast right on through Monday.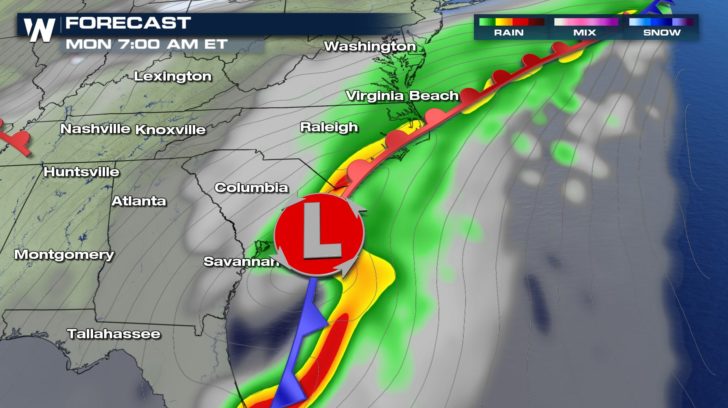 By the time we hit the afternoon rush, most of the wet weather will have cleared across almost all of the southeast. The cooler conditions will begin to push in late tomorrow behind this system reinforcing drier and milder air by Tuesday. Enjoy and keep those umbrellas handy for the Coastal locations of the Carolinas!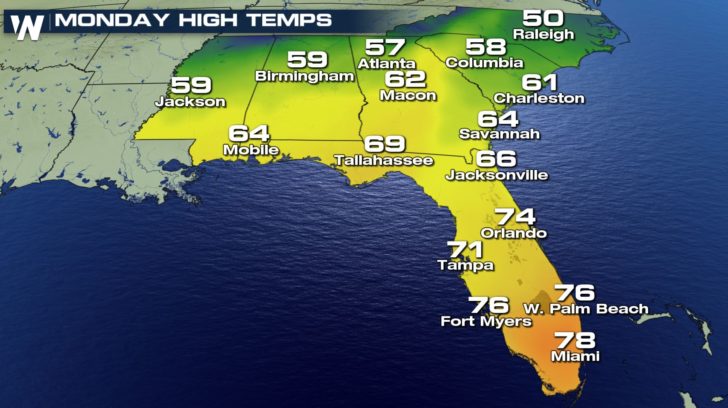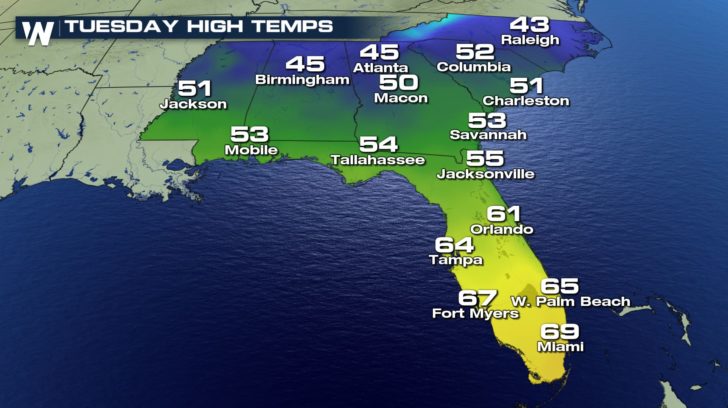 Meteorologist Merry Matthews
For your local forecast, download our app or click here.