Hurricane Lane, a Cat-5 hurricane as of Wednesday morning, is forecast to make landfall on the Hawaiian Islands late week, a rare forecast for Hawaii. Since the mid-1950s only 4 hurricanes have had major impacts on the islands, only half of those actually making landfall. The latest forecast brings Lane's track close to the islands late Thursday as a Cat-3 storm, and forecasts landfall as the hurricane weakens Friday. The terrain quickly deteriorates the storm as it continues to impact the islands on Saturday. Hurricane Warnings have been issued for Maui, Lanai, Molokai, Kahoolawe and the Big Island. A Hurricane Watch is in effect for Oahu and Kauai.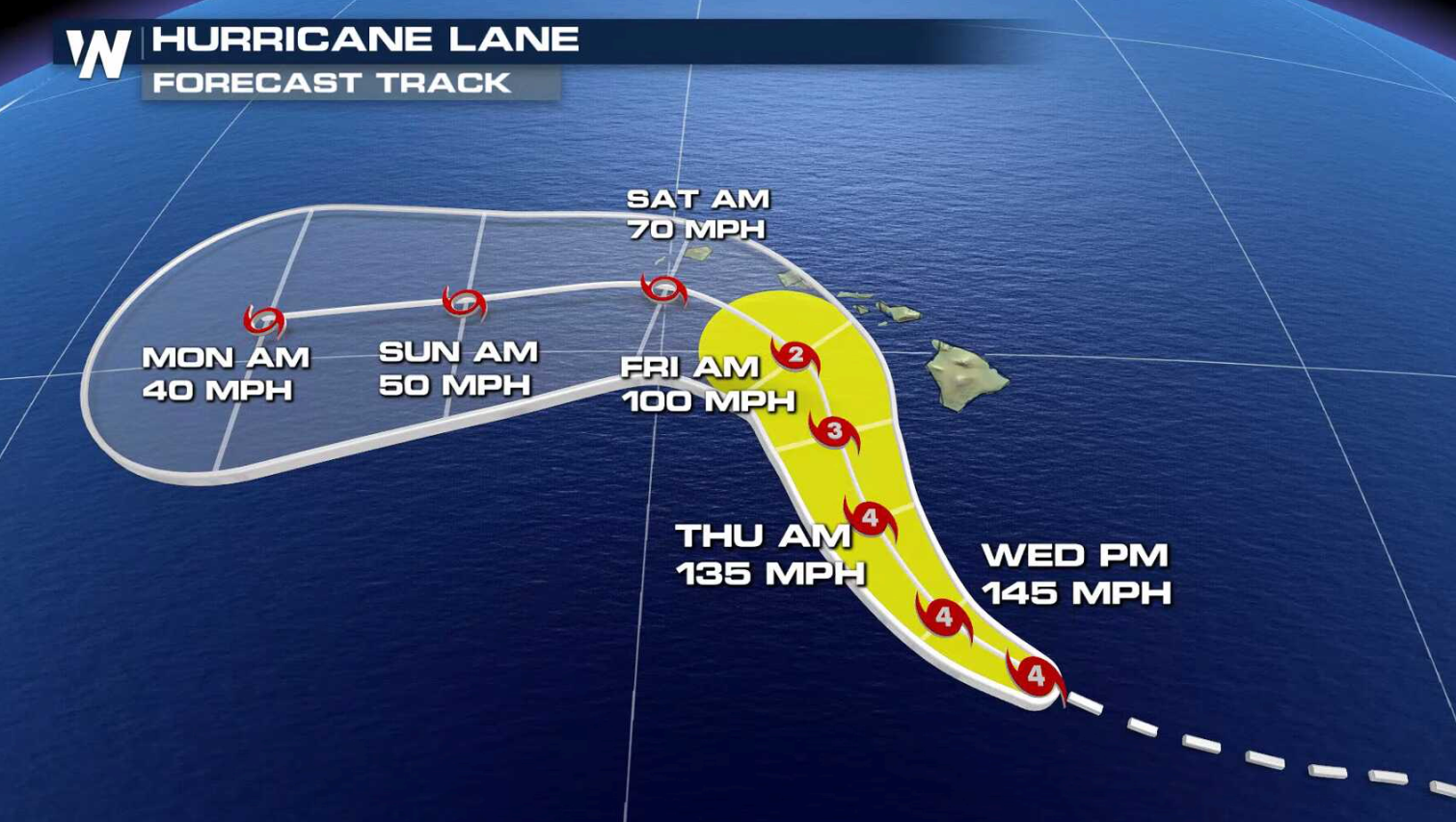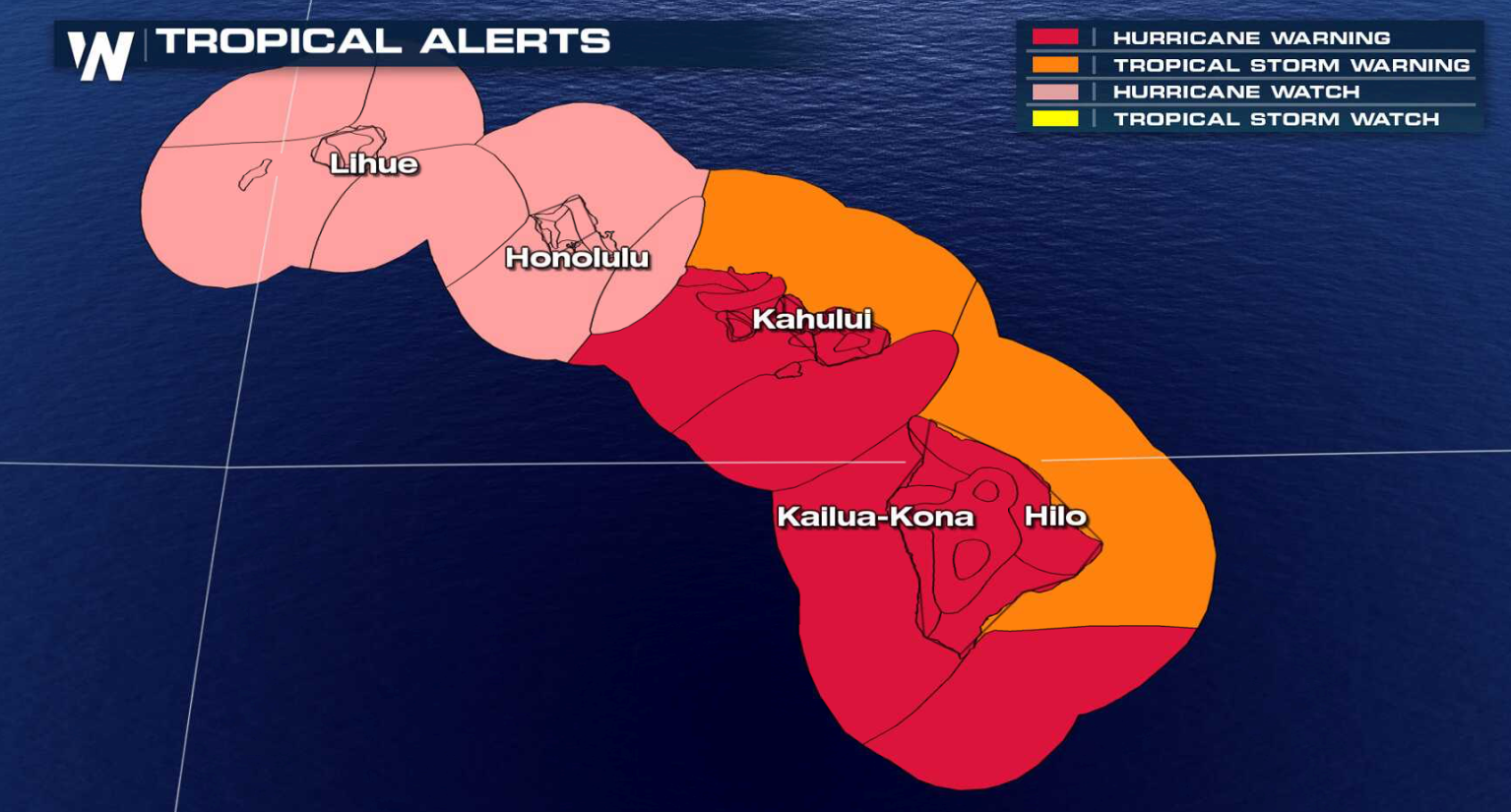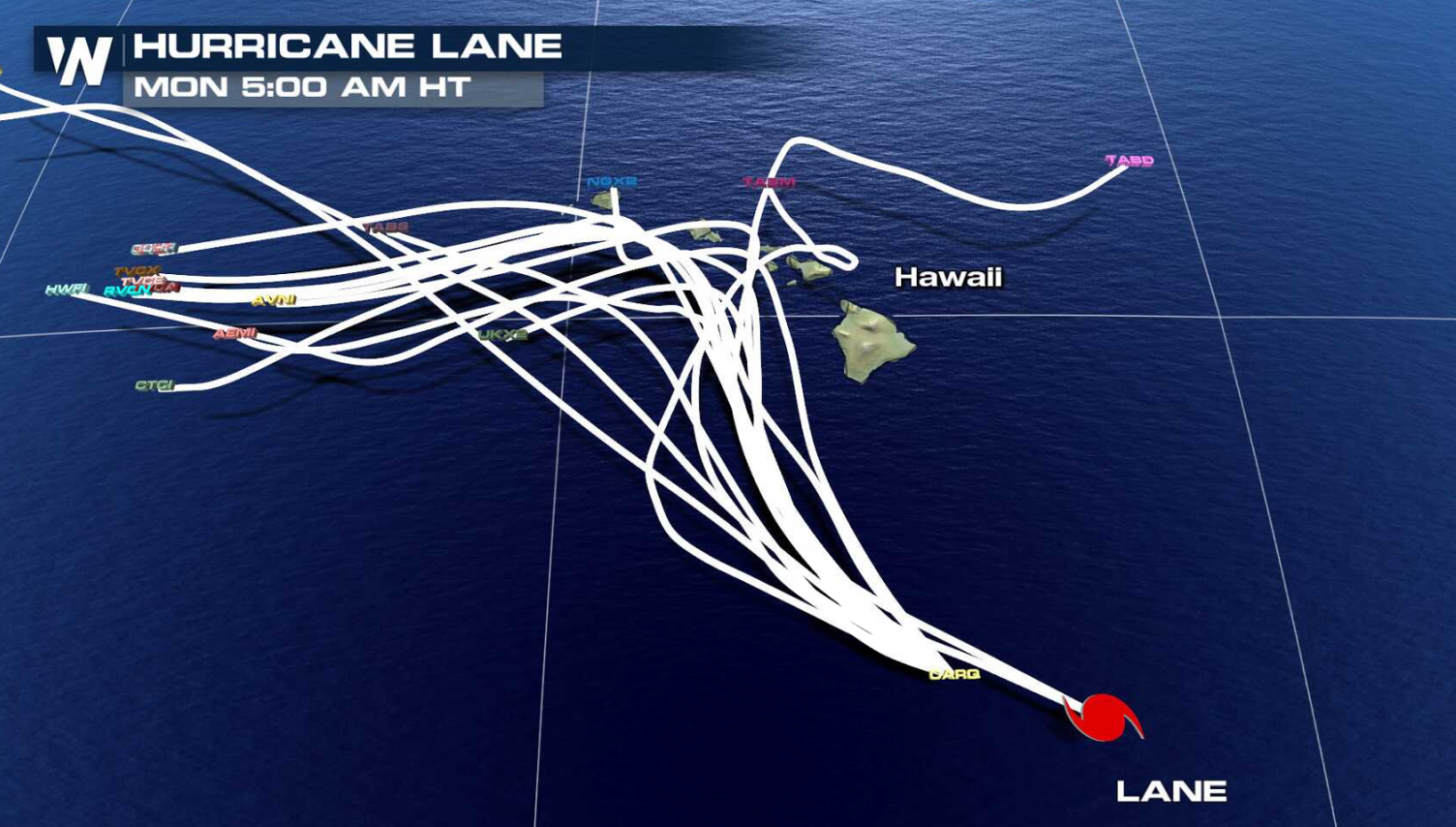 Although the storm weakens quickly, it will still have impacts on the islands. High surf, damaging winds, torrential rains and flooding are alll expected through the end of the week. These past storms have also had severe, even deadly impacts for the islands. The following historical data and
images
are from
NOAA
. The last hurricane to make landfall  on the islands was Iniki in 1992.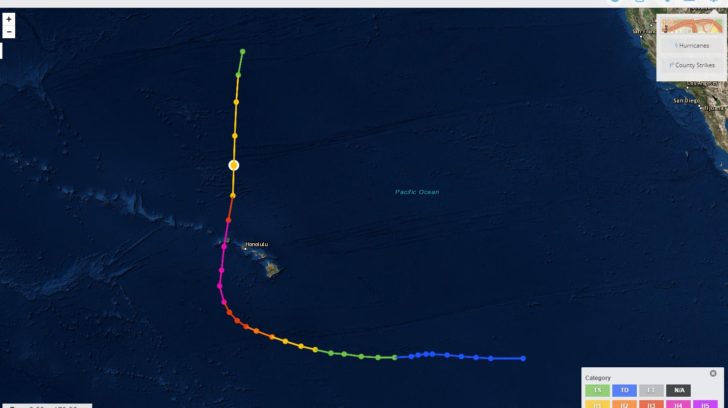 This storm was a Cat-4 hurricane with estimated maximum sustained winds over land of 140 miles per hour with gusts as high as 175 miles per hour, making INIKI the most powerful hurricane to strike the Hawaiian Islands in recent history. According to Red Cross figures, INIKI left 14,350 damaged or destroyed homes on Kauai and left 6 dead. Ten years earlier, in 1982, Iwa was a near miss for the islands as a Cat-1 storm.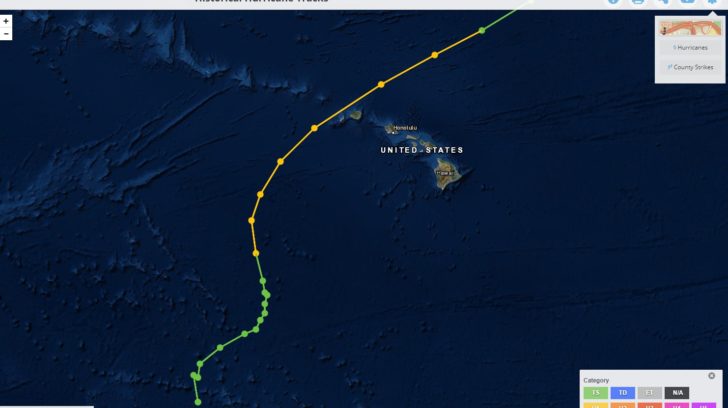 Iwa passed just northwest of Kauai. Although property damage was severe on Kauai, most physical injuries to people were minor and only one death occurred. Total damage was estimated at $250 million making this the most damaging storm of record up to this time. The 3rd most recent hurricane to make landfall in Hawaii, this one actually making landfall, was hurricane Dot. This storm made landfall as a Cat-1 hurricane in 1959 with gusts of over 100 miles per hour and sustained winds over 80 miles per hour. Mainly agricultural damage was reported.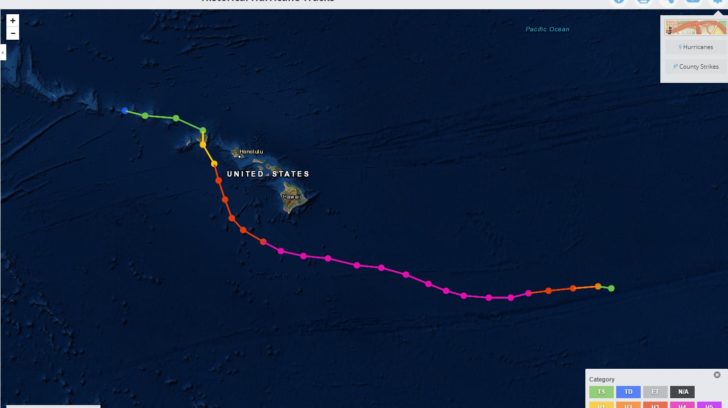 The forecast track of Lane is rare because of the frequency, or lack of, of hurricanes making landfall on Hawaii. Stay with Weather Nation for the latest on Lane's track and forecast impacts. For Weather Nation: Meteorologist Emily Roehler