A week after the polar vortex brought all-time record cold to portions of the central U.S., temperatures once again reached reached record levels. This time, it was record warmth.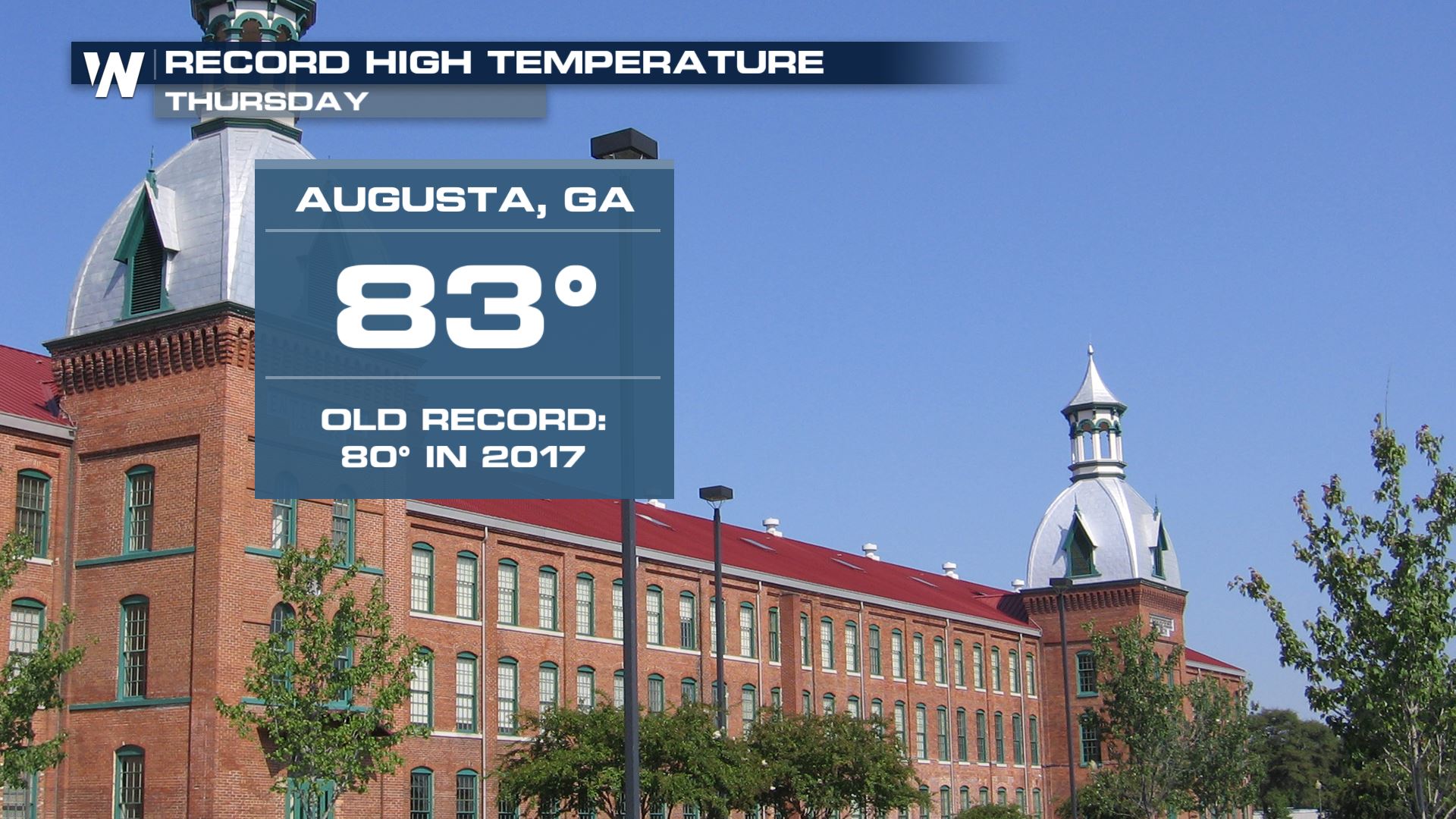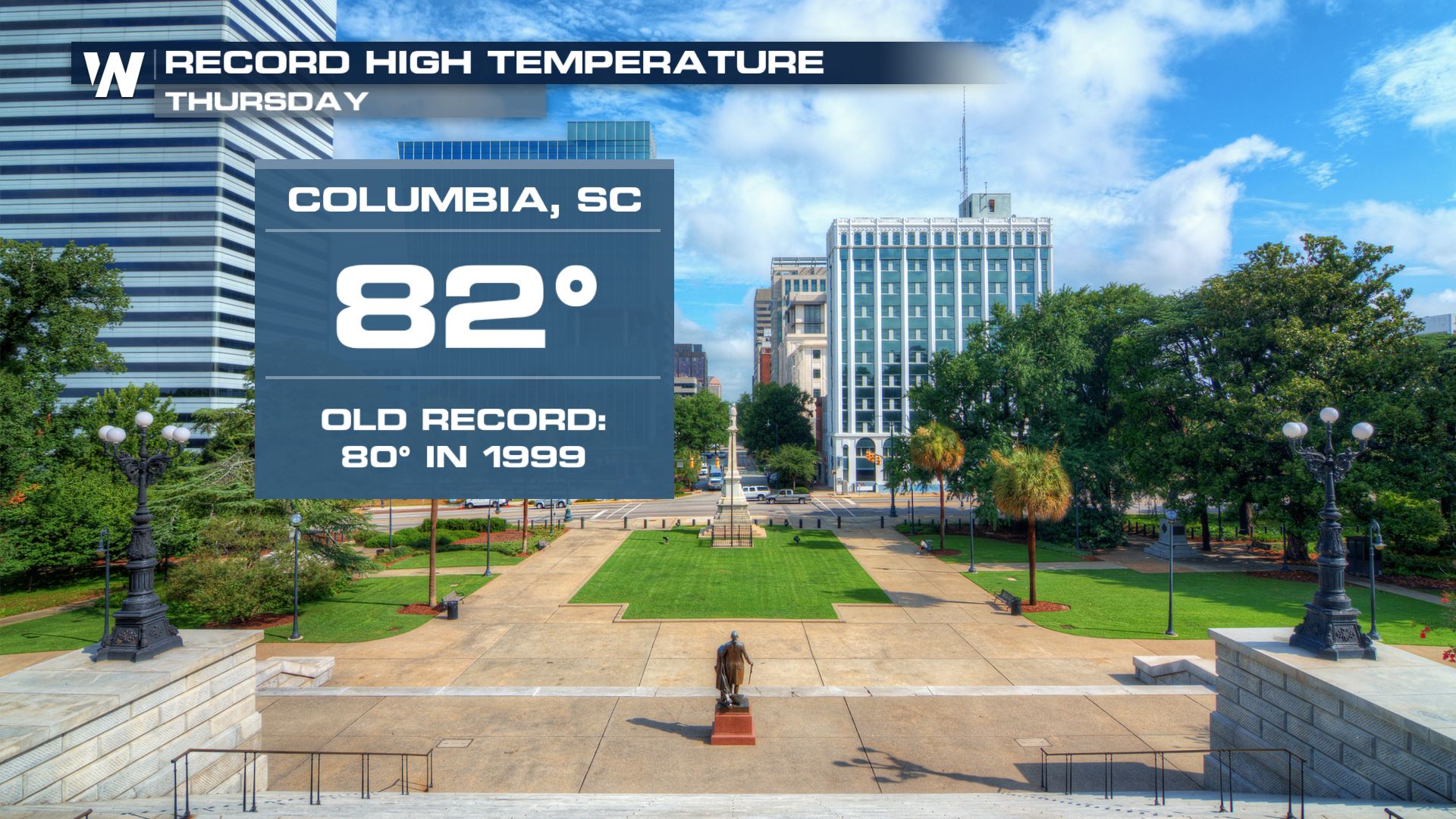 August and Columbia were merely a couple of cities that reached record-warm temperatures on Thursday. Other noteworthy record daily highs for February 7 were Lumberton, NC and Florence, SC reaching to 83 degrees each, meanwhile Dubois, PA getting up to 57 degrees and qualifying for a daily record high!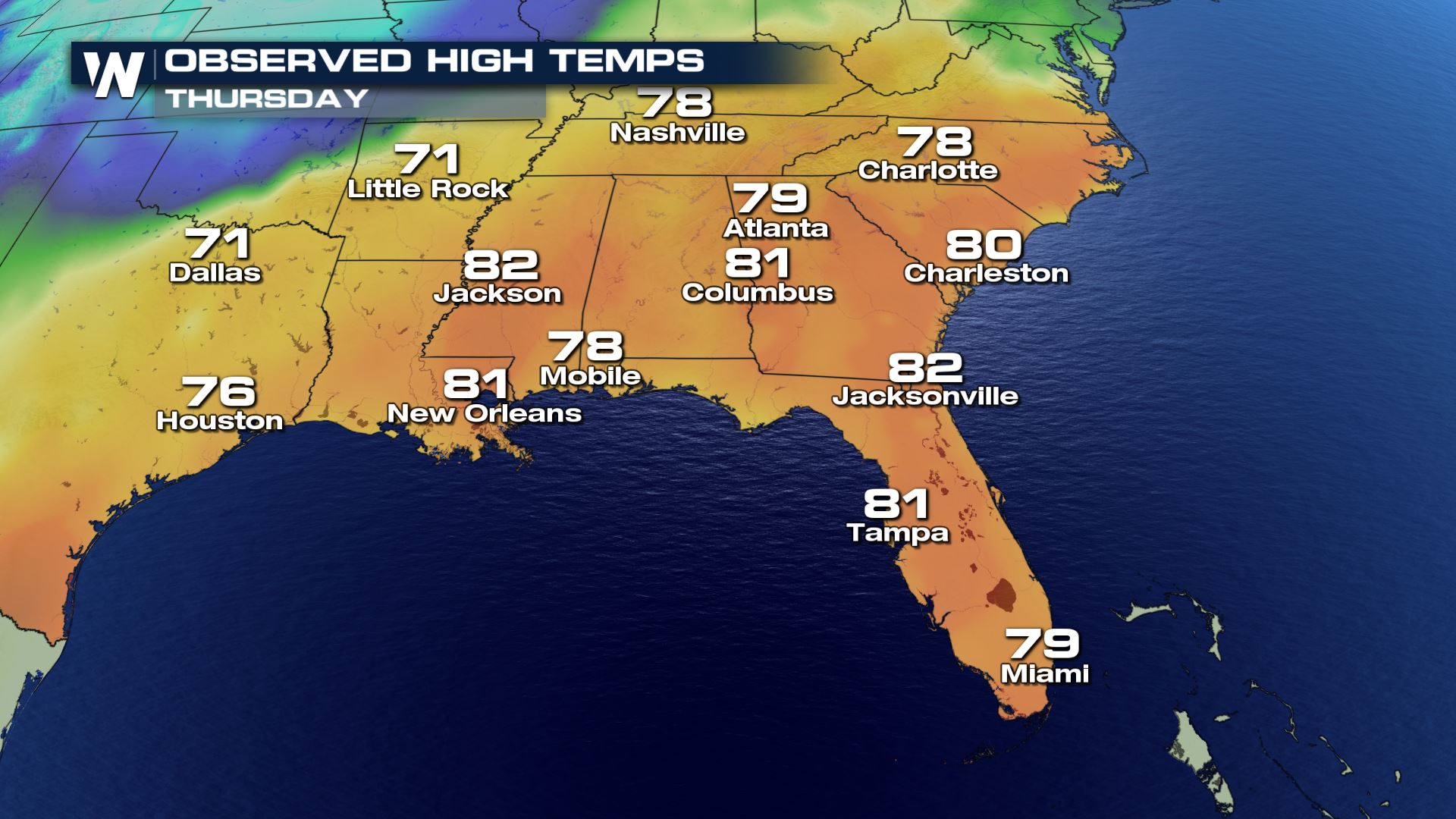 What's the deal? A strong area of high pressure parked over the southwestern Atlantic Ocean has helped to turn the surface, mid-level and upper-level winds to flow from the southwest. This is a warm wind direction. Meanwhile, a surface cold front slicing through the Mississippi River Valley helped to strengthen those warm winds. If you're a fan of the 70's and 80's in early February, say goodbye.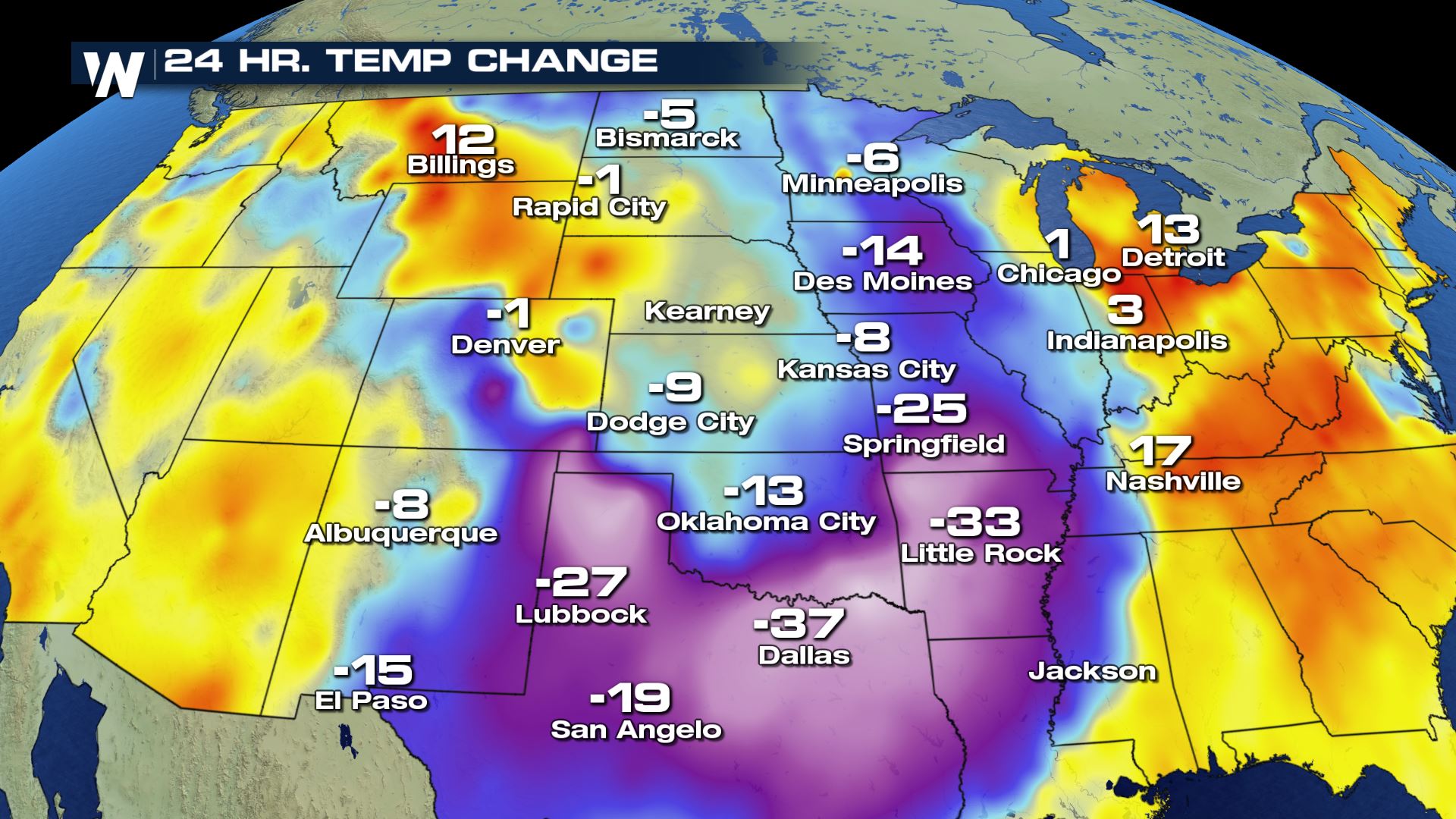 The 24-hour temperature change as of Thursday afternoon showed temperatures plunging 20-40 degrees below where they were just yesterday! That dense, heavy, cold air will make it all the way to the Southeast.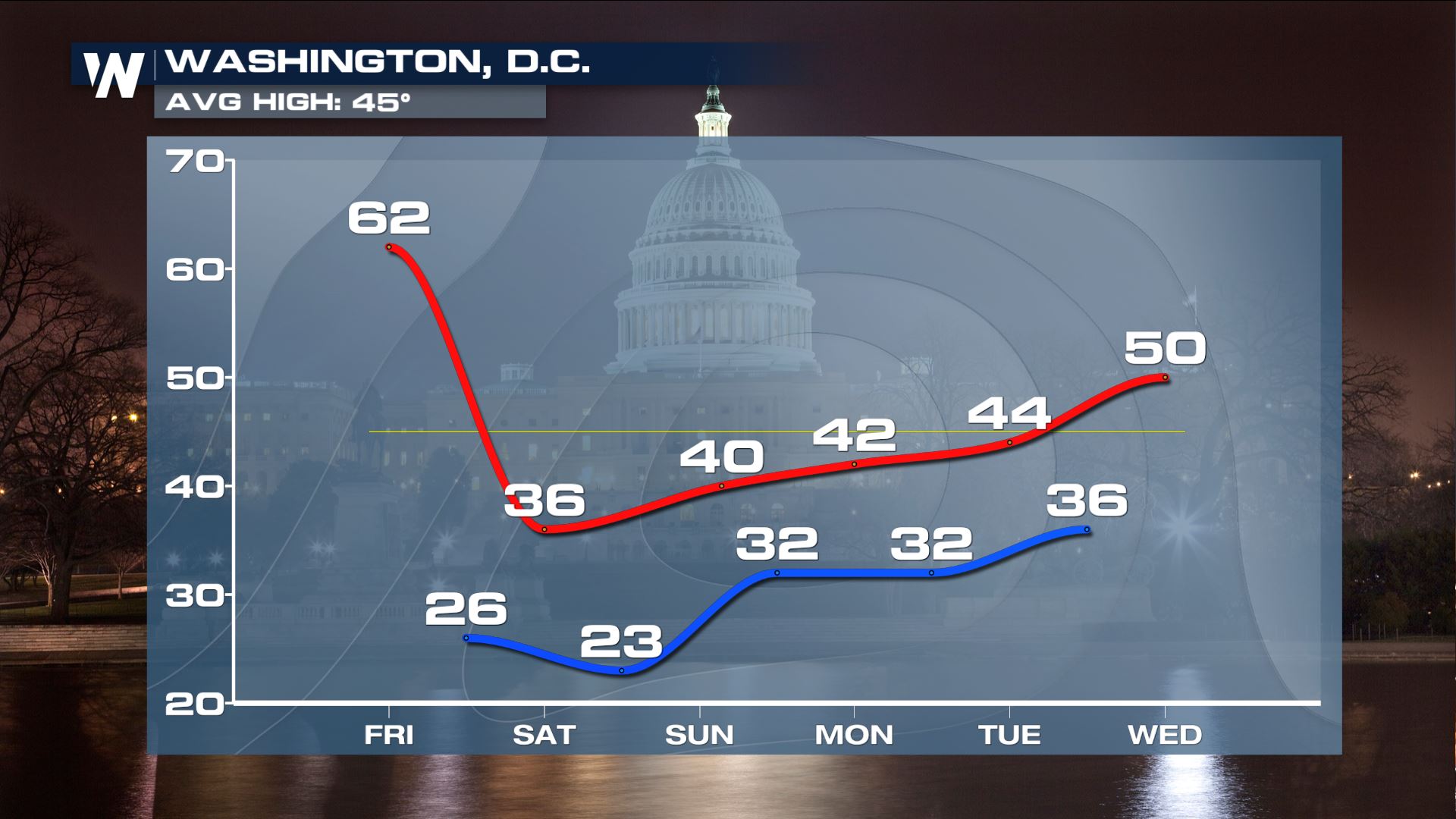 One example of the sharp temperature difference will be felt in Washington, D.C!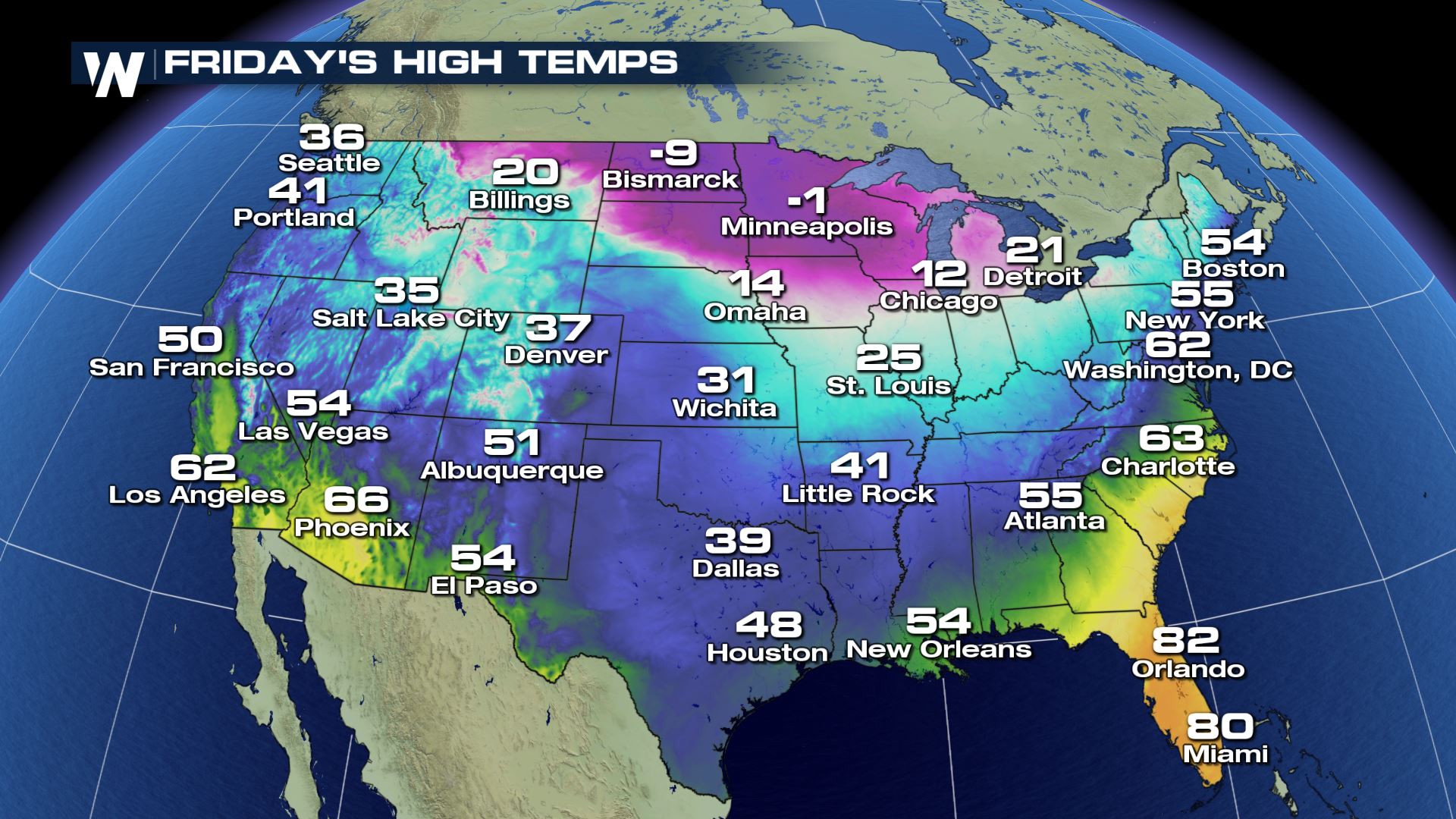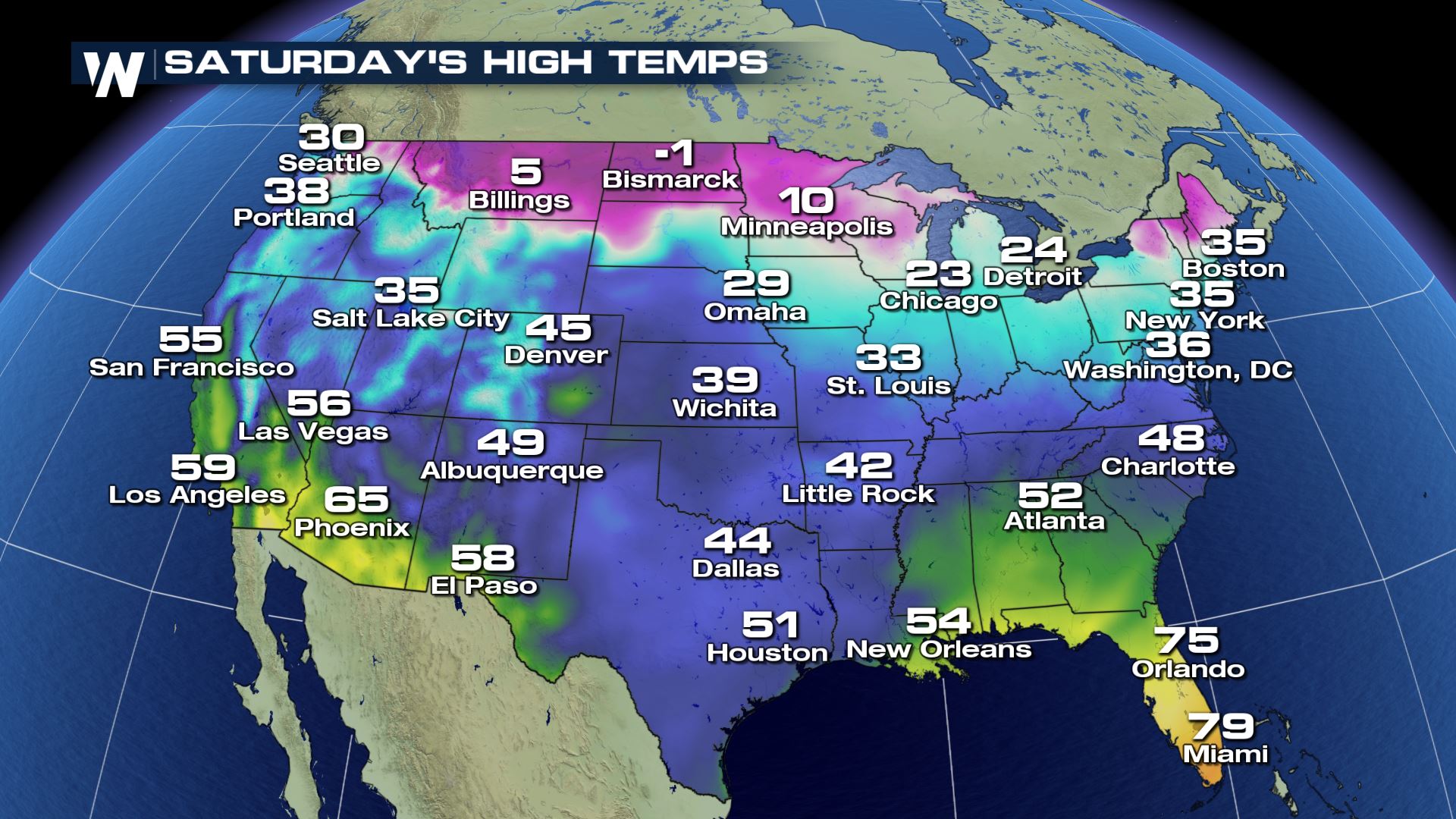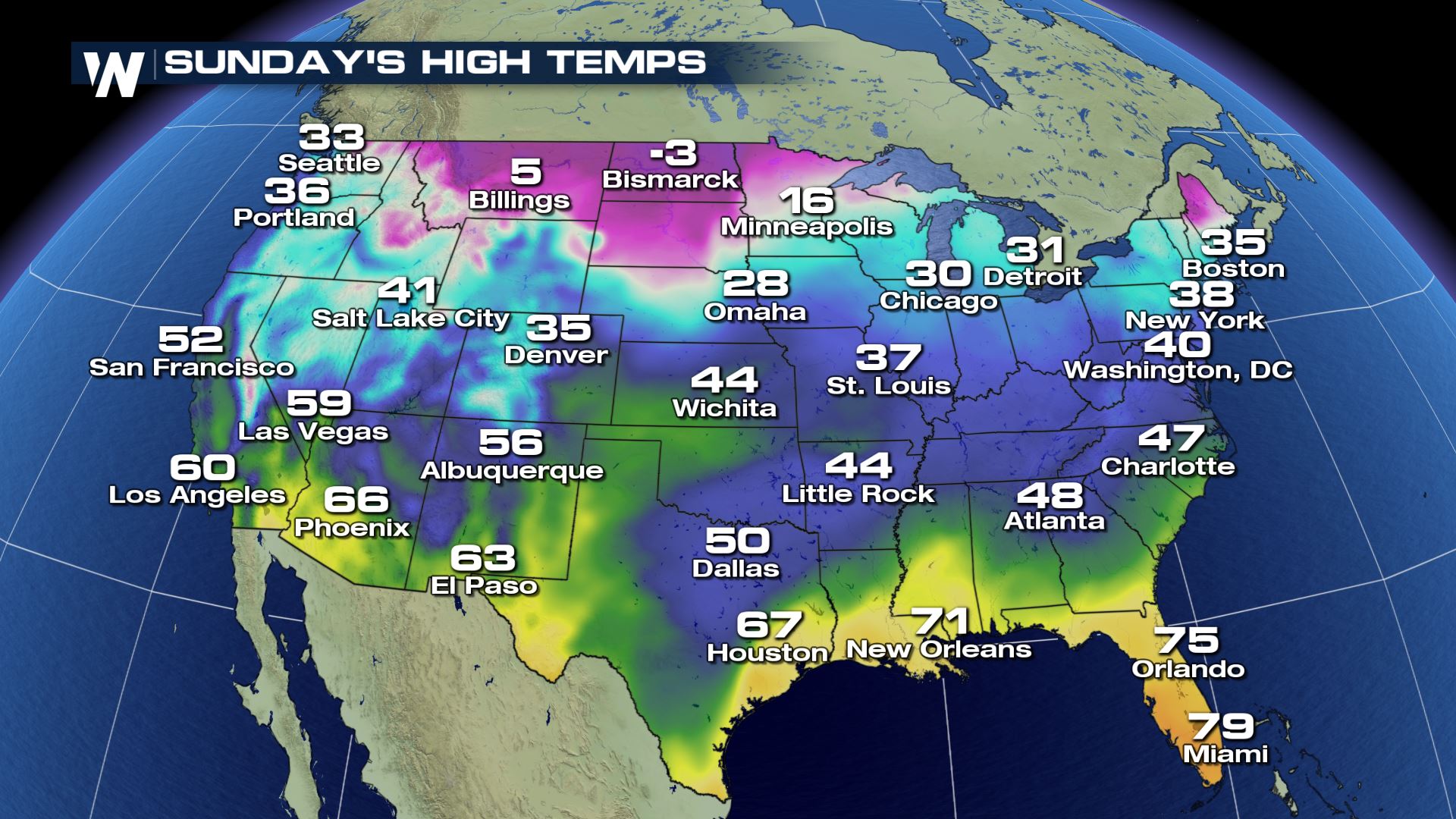 High temperatures will be back to 'normal' Friday and through the weekend. If you get out early enough on Friday, you'll enjoy some of the warmth before it's replaced by colder air. Meanwhile in the north-central United States dangerously cold air will return with feels like temperatures in the 20's and 30's below zero! For WeatherNation, Meteorologist Steve Glazier