They call it the 'unofficial start of summer' and surely this Memorial Day weekend will live up to its name.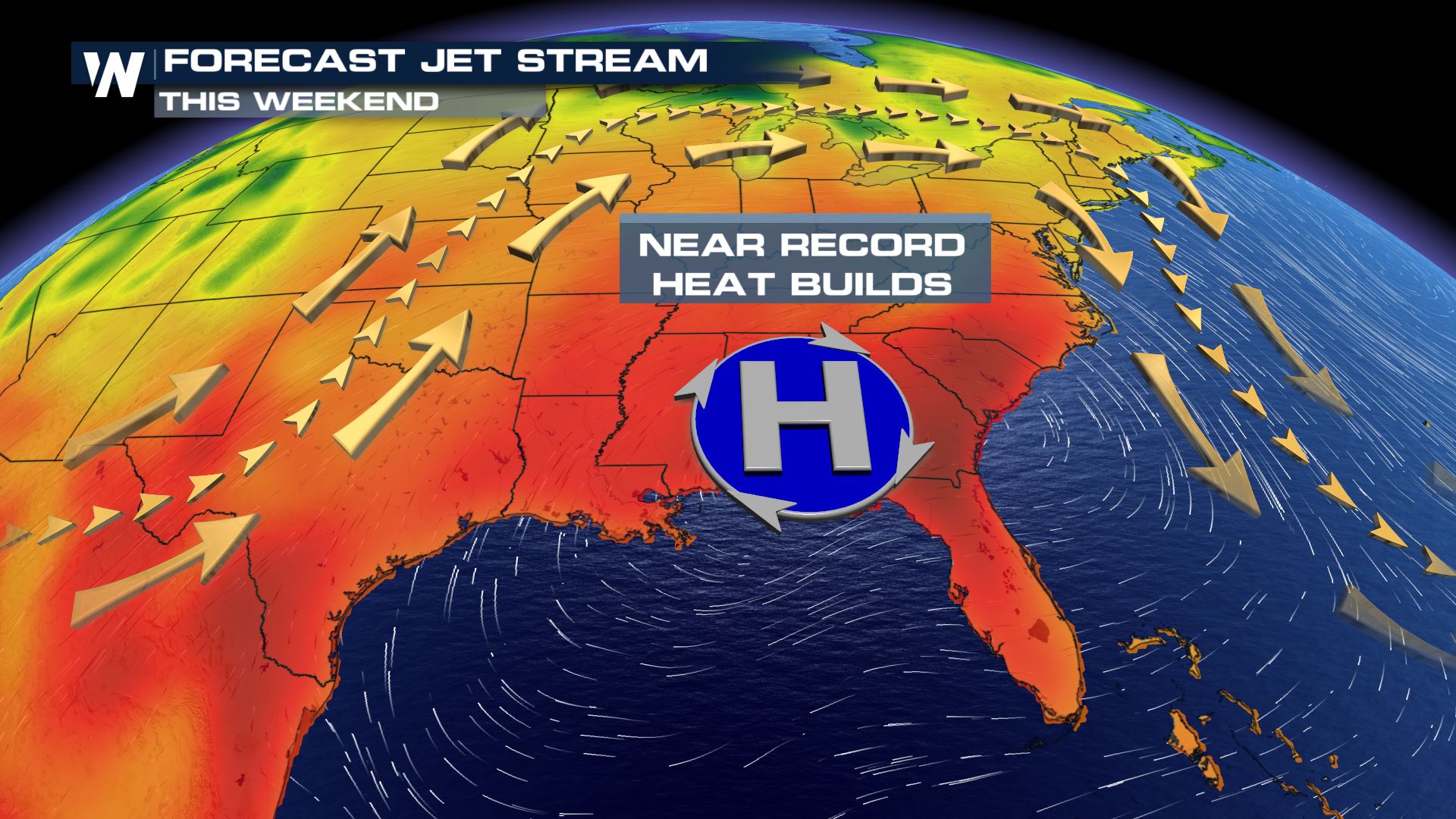 The cause for the hot weekend ahead? A large and stubborn area of high pressure will park itself across Alabama, Georgia, Florida and South Carolina through at least Monday. High pressure induces sinking in the air mass. Sinking air warms and dries as it approaches ground level. This particular weather system will result in plenty of sunny and hot afternoons.
Saturday will be just the beginning for some cities as they climb through the 90's. Inland areas in Alabama and Georgia will be the hottest, while some relief will be felt at the beach.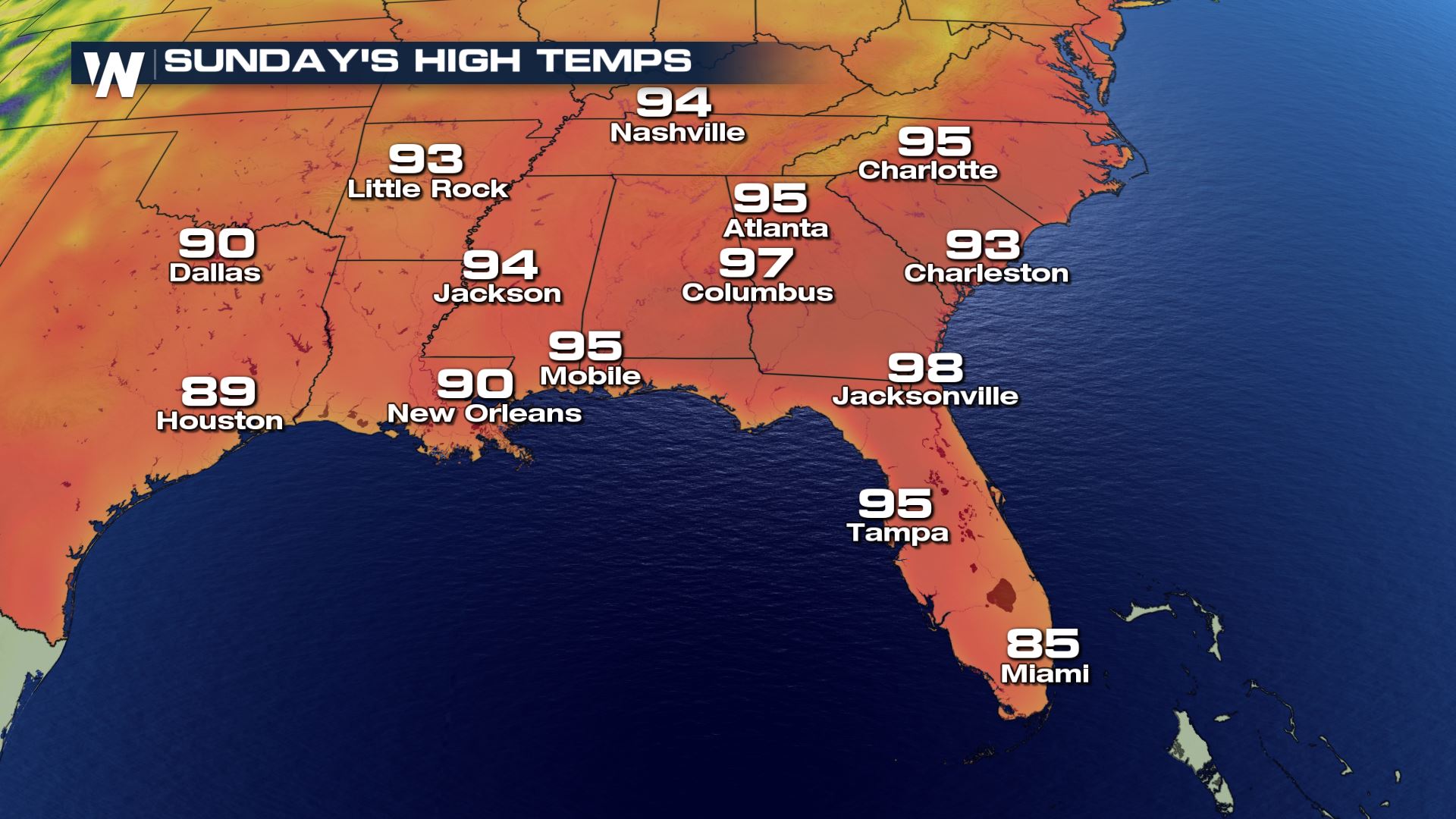 The numbers keep going up on Sunday! Most cities and towns will continue to feel a rise in temperature as we progress through the holiday weekend. Upon closer inspection, a couple of cities will approach the century mark as early as Sunday.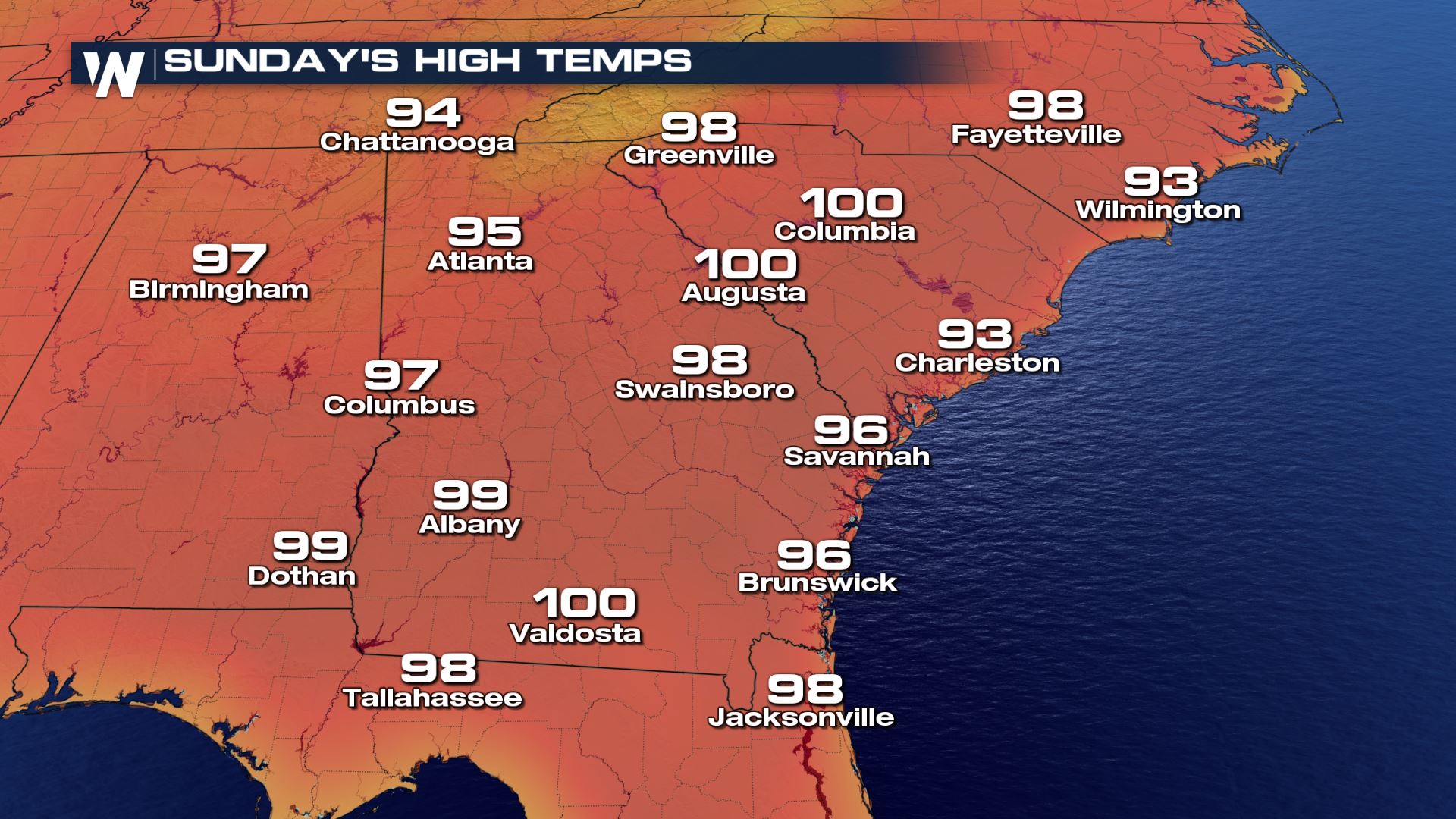 So far Augusta, Columbia and Valdosta are forecast to reach the century mark on Sunday. The immediate coast will be a little cooler with 93 degrees forecast in Wilmington and Charleston, but not too much relief. If folks don't hit 100° Sunday, there's an even higher chance on Monday.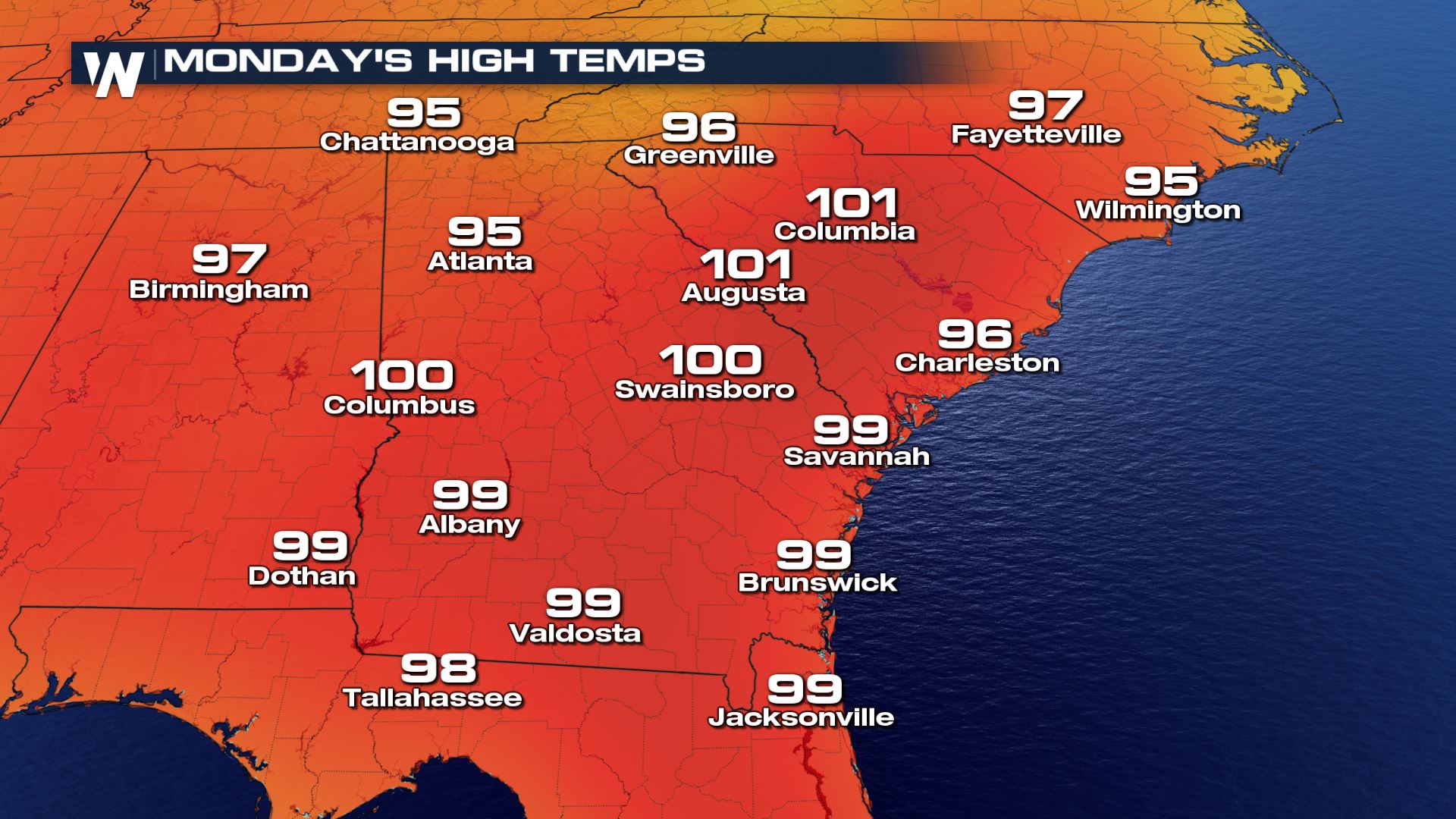 On Memorial Day Monday Columbia, Augusta, Swainsboro and Columbus all have a shot at getting to 100 degrees. Not far from that will be Jacksonville, Brunswick, Savannah, Albany and Dothan.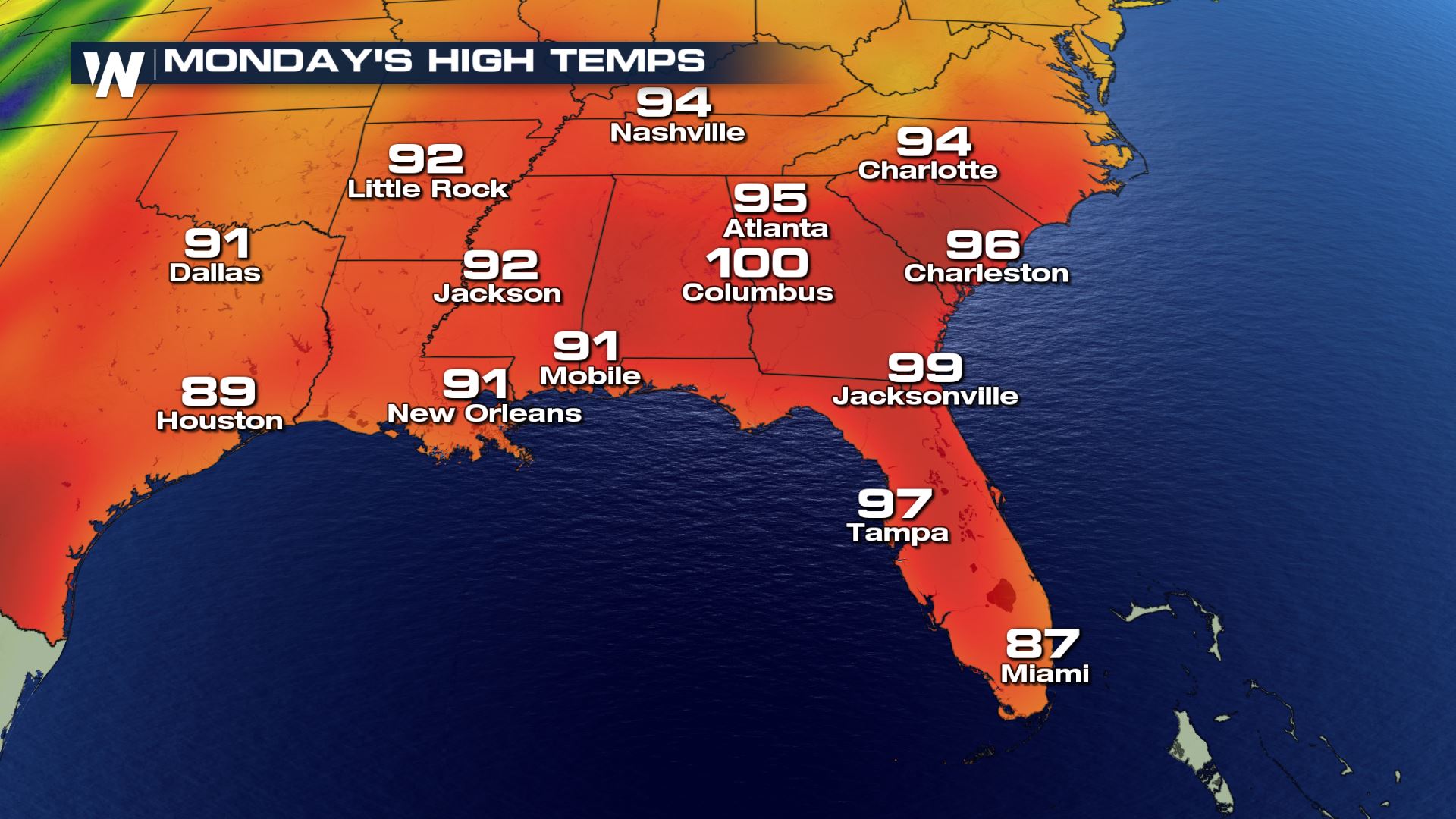 Each day will feature a shot at breaking a record high temperature. Take a look at Sunday and Monday, the hottest forecast days.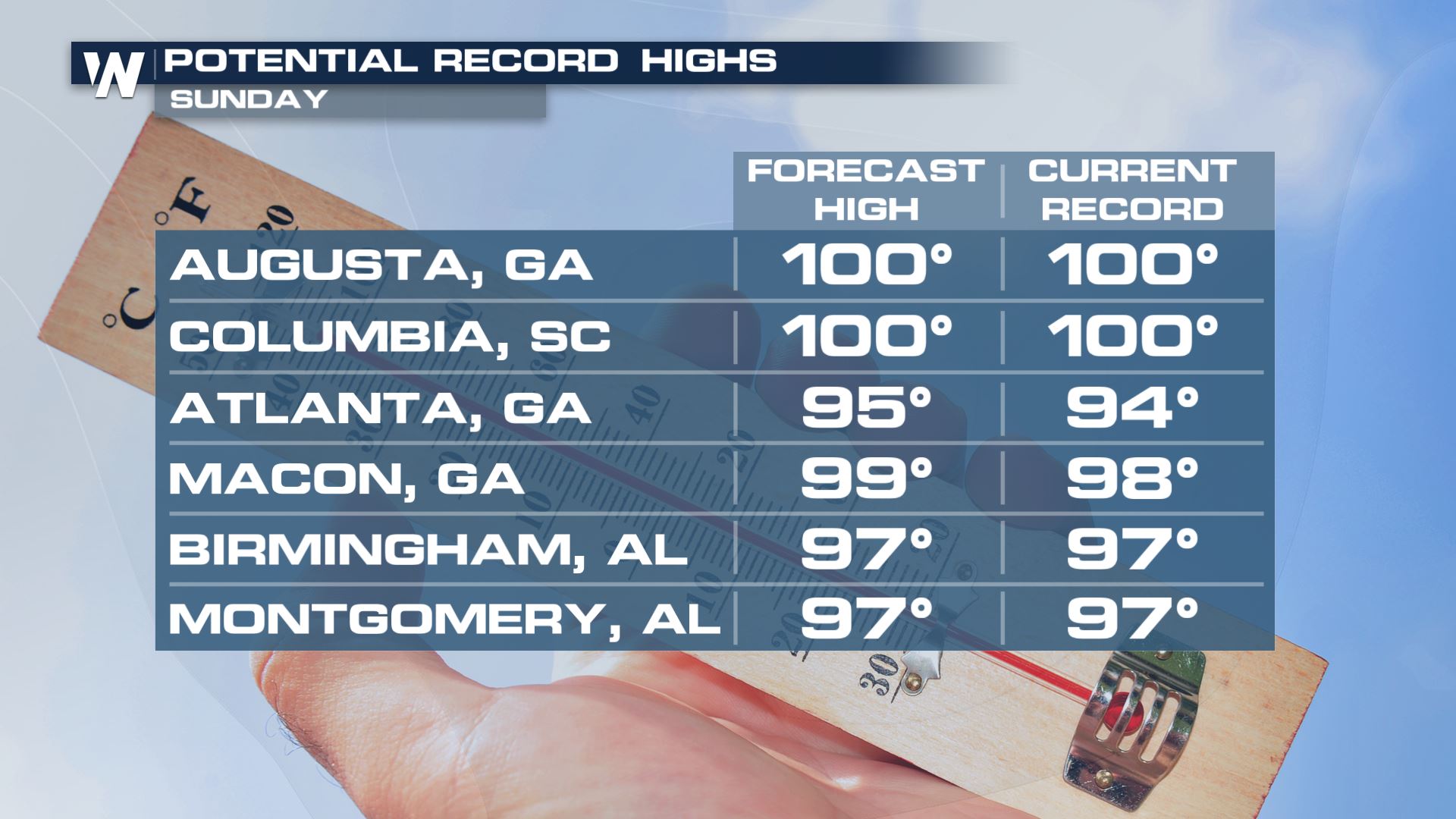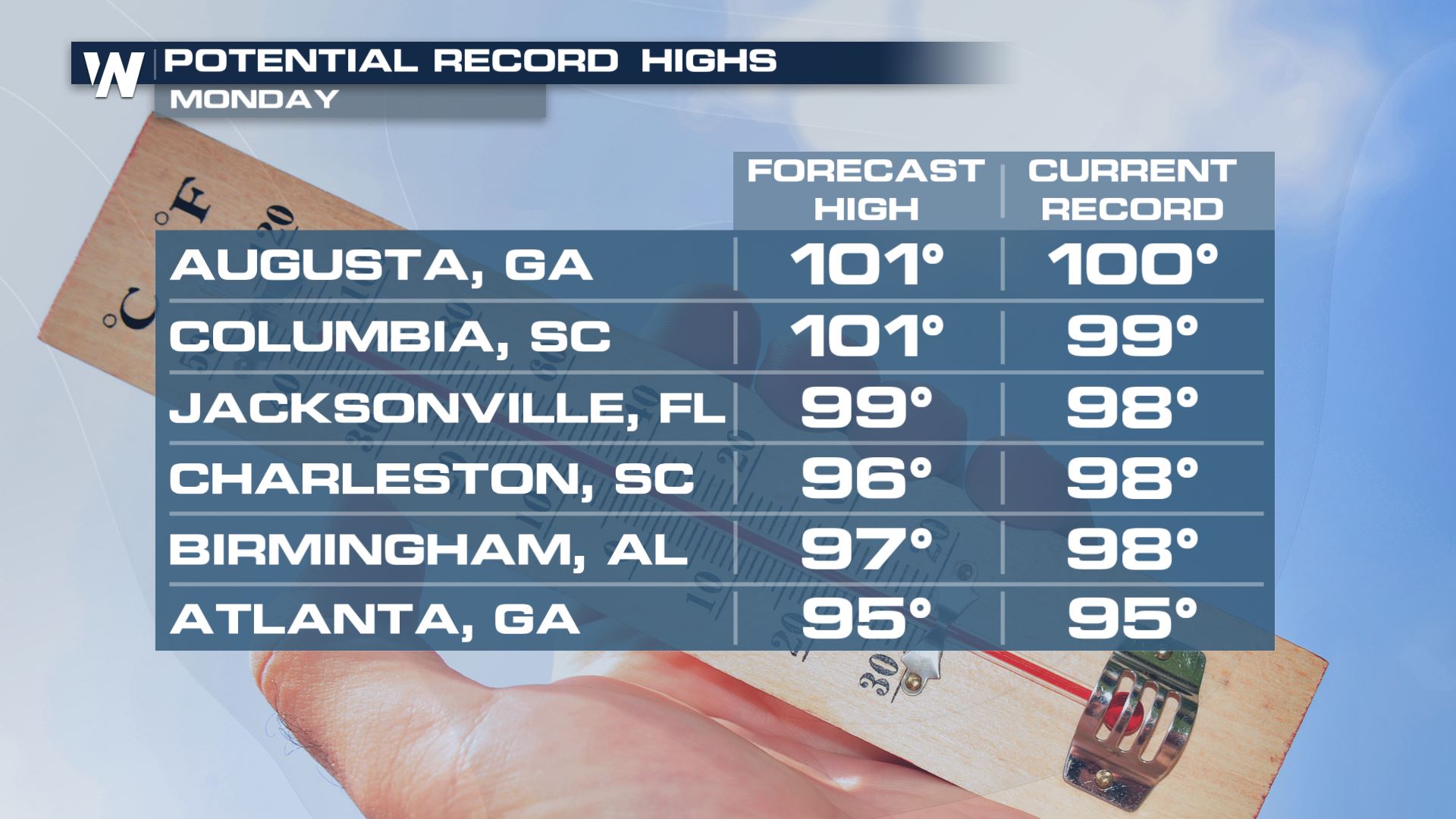 With the anticipated heat, it's a good reminder to freshen up on the dangers. Heat exhaustion or even heat stroke can sneak up on you quickly. Make a conscious effort to stay hydrated, shaded and sun-screened. Drink plenty of the good liquids, wear light and loose-fitting clothing, take breaks frequently, check in on those who may not have a cooling source, and don't exert yourself! For WeatherNation, Meteorologist Steve Glazier