The entire Pacific Northwest has been dealing with temperatures WELL above average for over a week now. Seattle has an average high for this time of year of around 77 degrees. From Sunday, July 22nd to Monday, July 30th, the city of Seattle has made it to 85 degrees or warmer. That's a stretch of 9 days in a row! This ties the longest streak on record set in 1967 and 1977.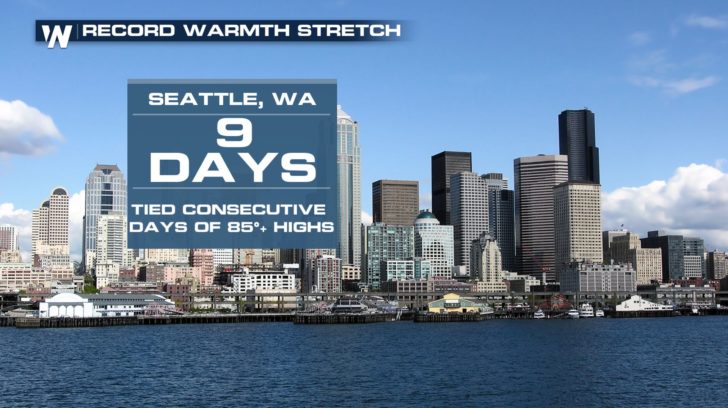 So far during the month of July, Seattle has had 7 days with highs into the 90s. The good news for those sick of the heat is that it finally starts to cool off starting on Tuesday. In fact, temperatures are looking more seasonal or even below average as we head through the rest of the week.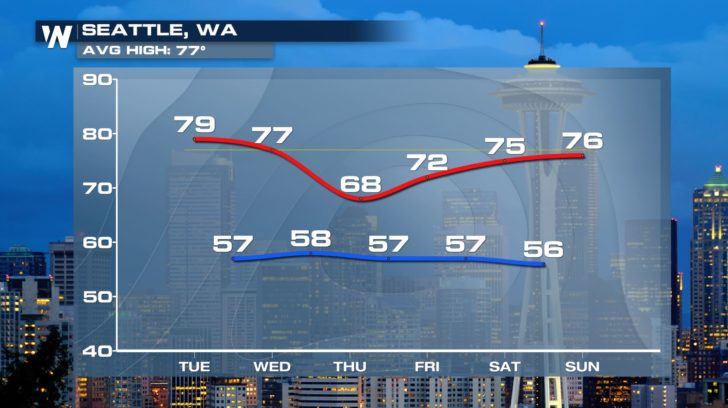 However, not all of the Northwest starts to cool off Tuesday. You can read more about that though
here
. For WeatherNation, Meteorologist Kate Mantych.