At least four tornadoes were confirmed to have touched down on the outer fringes of the New York City metropolitan area on Tuesday, including three EF-1 twisters. According to the National Weather Service's New York office, three tornadoes touched down in New York State on Tuesday, and at least one other in Connecticut. The tornadoes all took place on Tuesday evening as a powerful line of storms rolled through the region, bringing large hail and damaging winds in addition to the twisters. For Connecticut, Tuesday's tornado in New Canaan was the 7th of the year in the state. https://twitter.com/ryanhanrahan/status/1047591597276364800 No injuries were reported with any of the tornadoes, despite them touching down in relatively high population areas.
Damage was reported with the tornado
in Ronkokoma, New York, which is on Suffolk County on Long Island. Others were confirmed in New Castle, New York (Westchester County), Stony Point, New York (Rockland County) and New Canaan, Connecticut (Fairfield County). At least
eight tornadoes in total were reported
across the Northeast, including several in Pennsylvania. At least three tornadoes, including two EF-2s, were confirmed in Pennsylvania from Tuesday as well. Despite Tuesday's bout of severe storms, a much drier forecast is in store over the next several days, though there could be a few showers and perhaps a rumble of thunder on Thursday.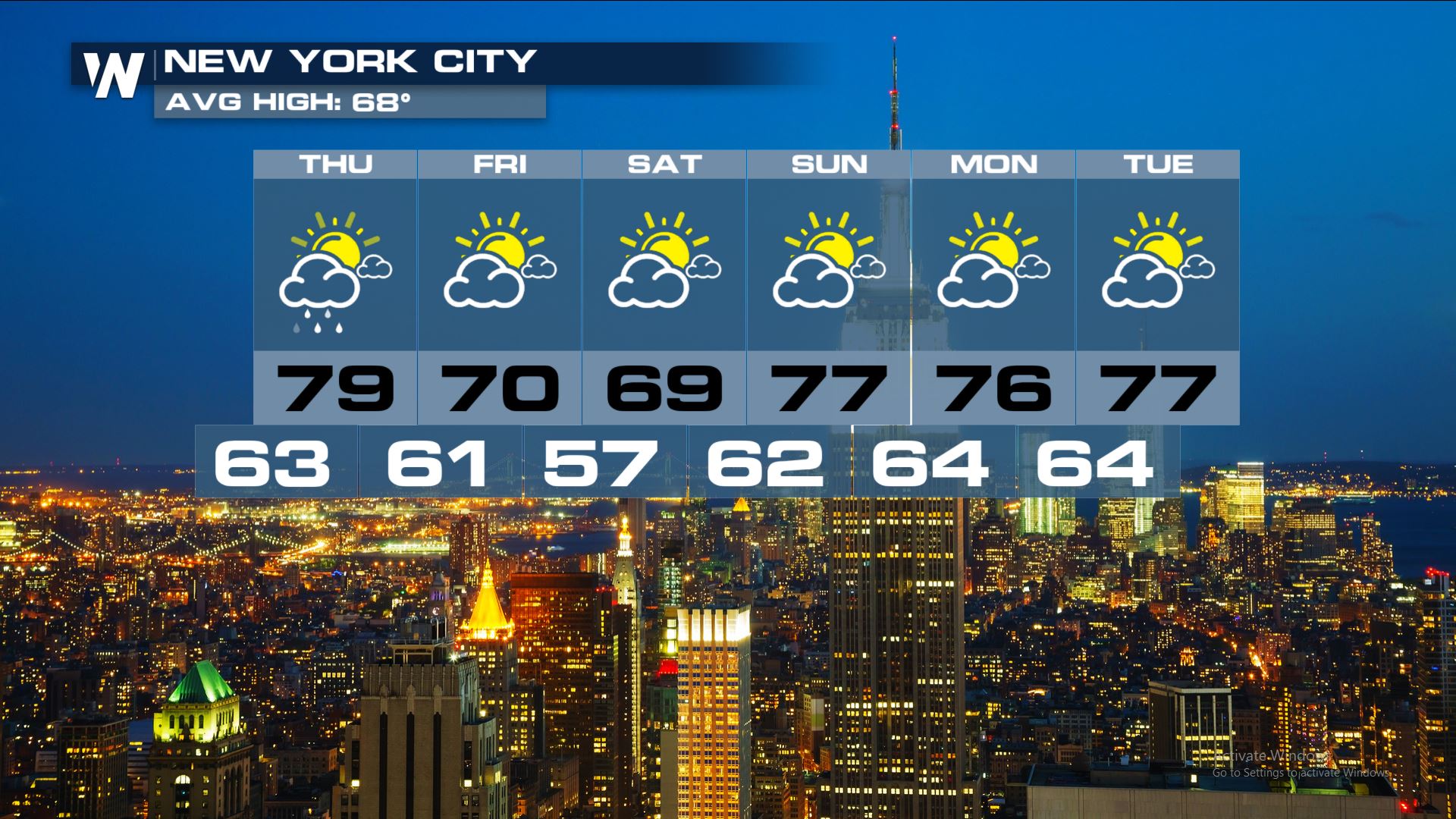 Stay with WeatherNation for the latest on the severe threat over the next few days. For WeatherNation: Meteorologist Chris Bianchi