Severe storms are possible across the Central and Southern Plains Saturday and Sunday. Sufficient moisture has developed east of the Rockies thanks to easterly winds and, combined with strong heating at the surface, will help moderate instability build through the afternoon. Drier air has been moving in north of the Palmer Divide, which may limit thunderstorm potential along and north of I-70, but if storms can overcome the dry air, a few severe storms will still be possible. There is a slight risk (category 2 out of 5) from Eastern Colorado to the south into New Mexico and Northern Texas. The is an isolated risk for those storms for other locations in green (see the image at the top of the page).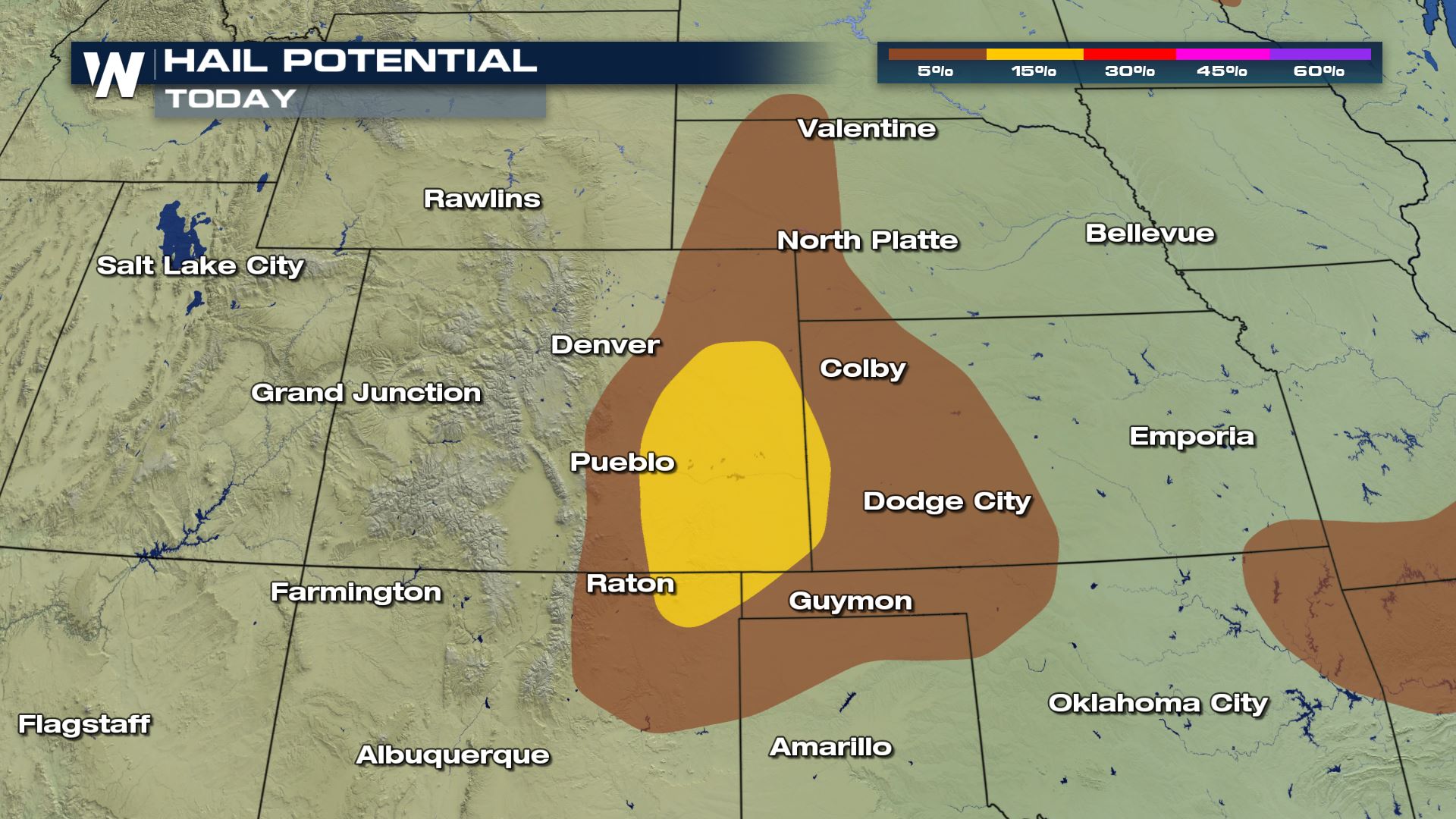 Damaging winds and large hail are the primary threats from Saturday's storms, although an isolated tornado is possible.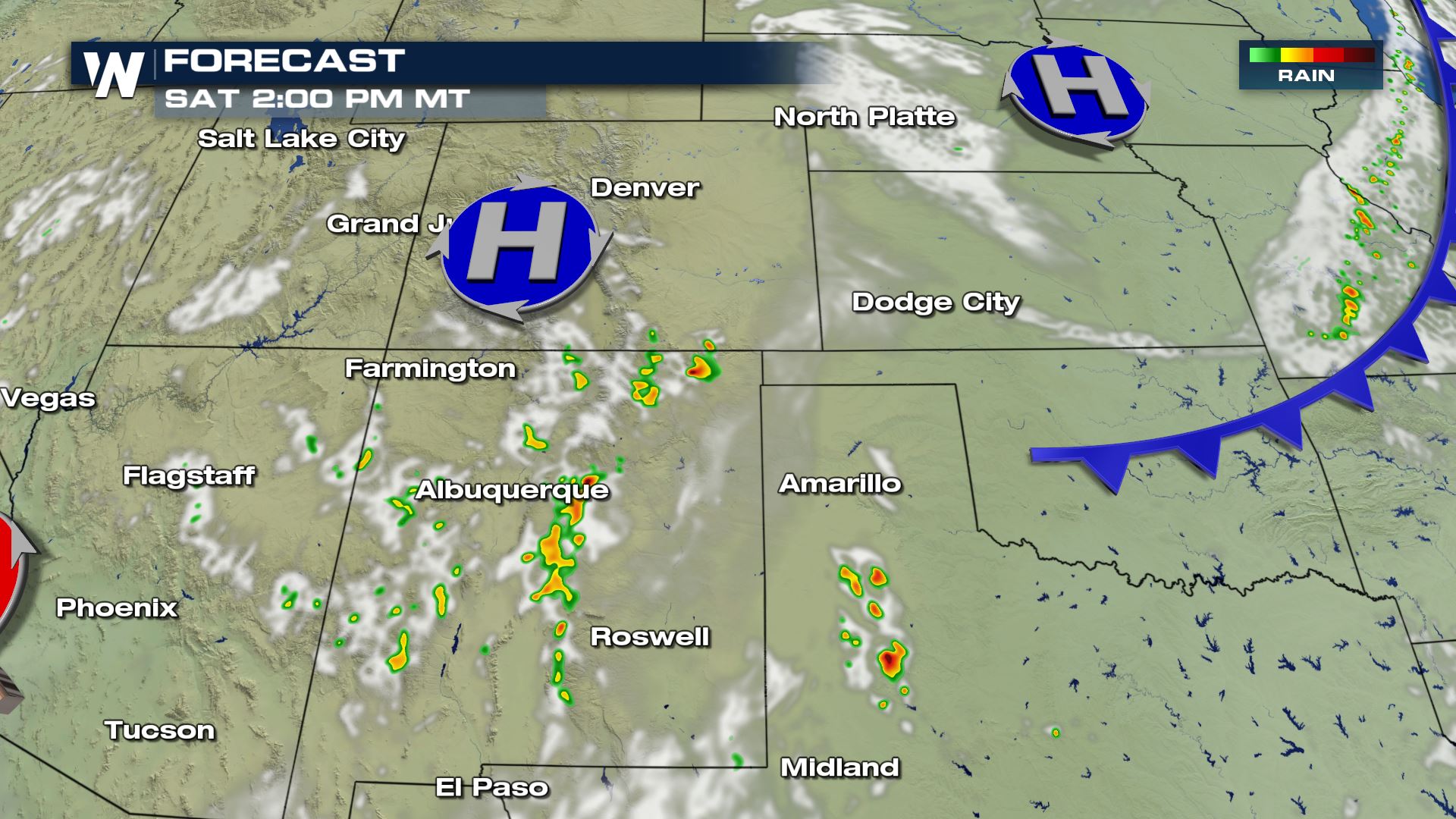 Storms should initiate by the early afternoon in New Mexico, with storms in Colorado and Kansas developing later in the afternoon, continuing to move south or southeast into the evening.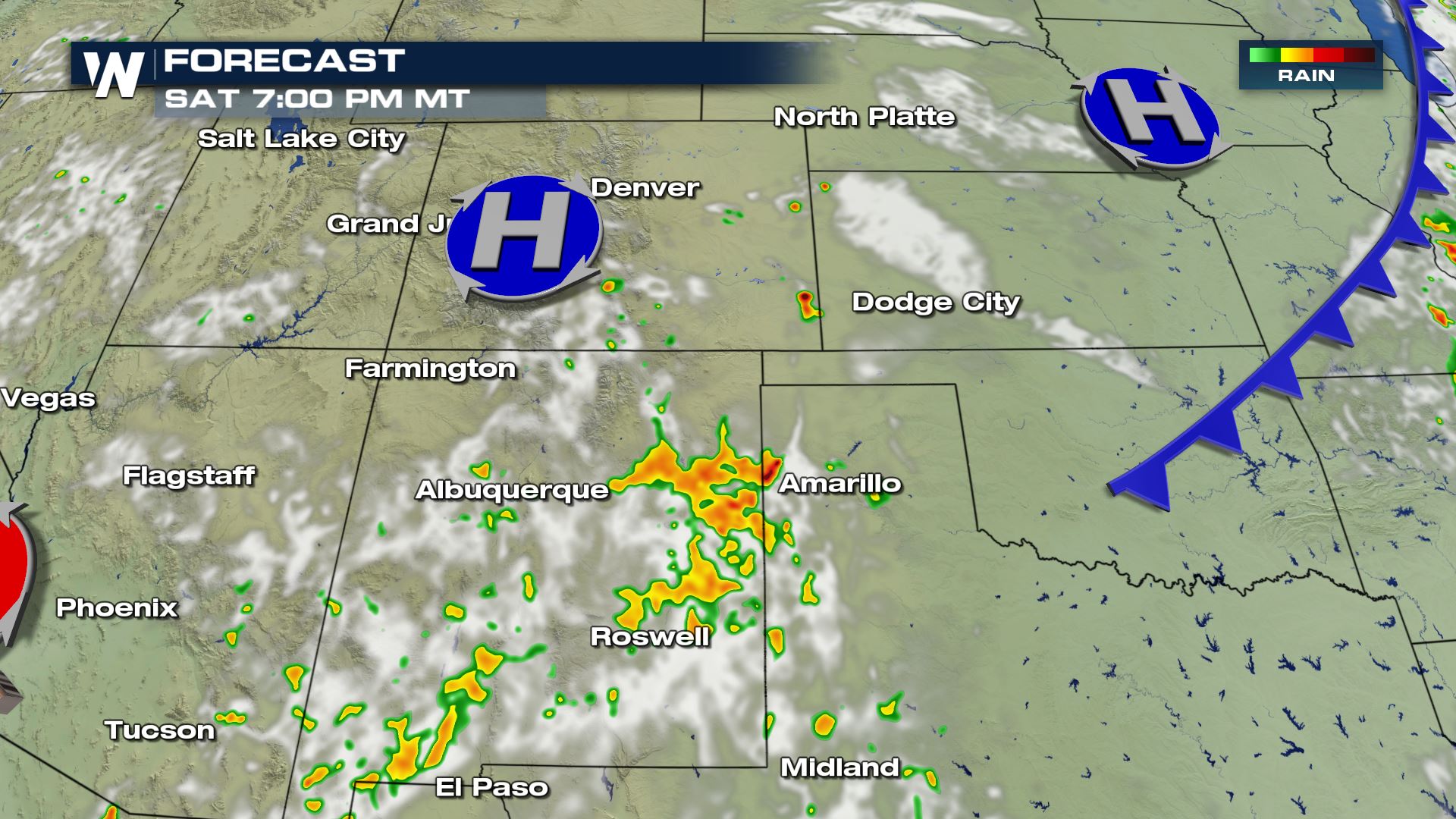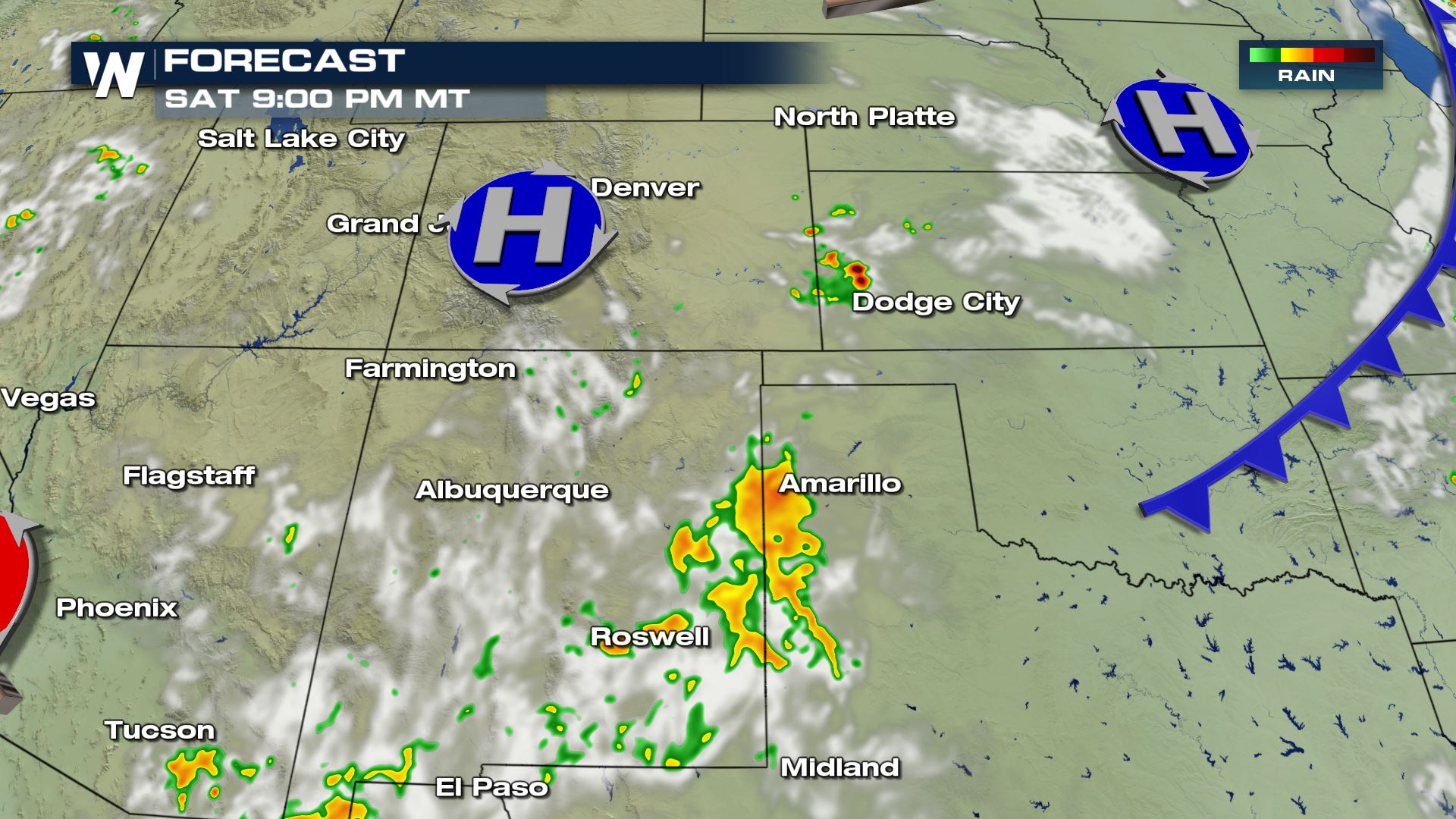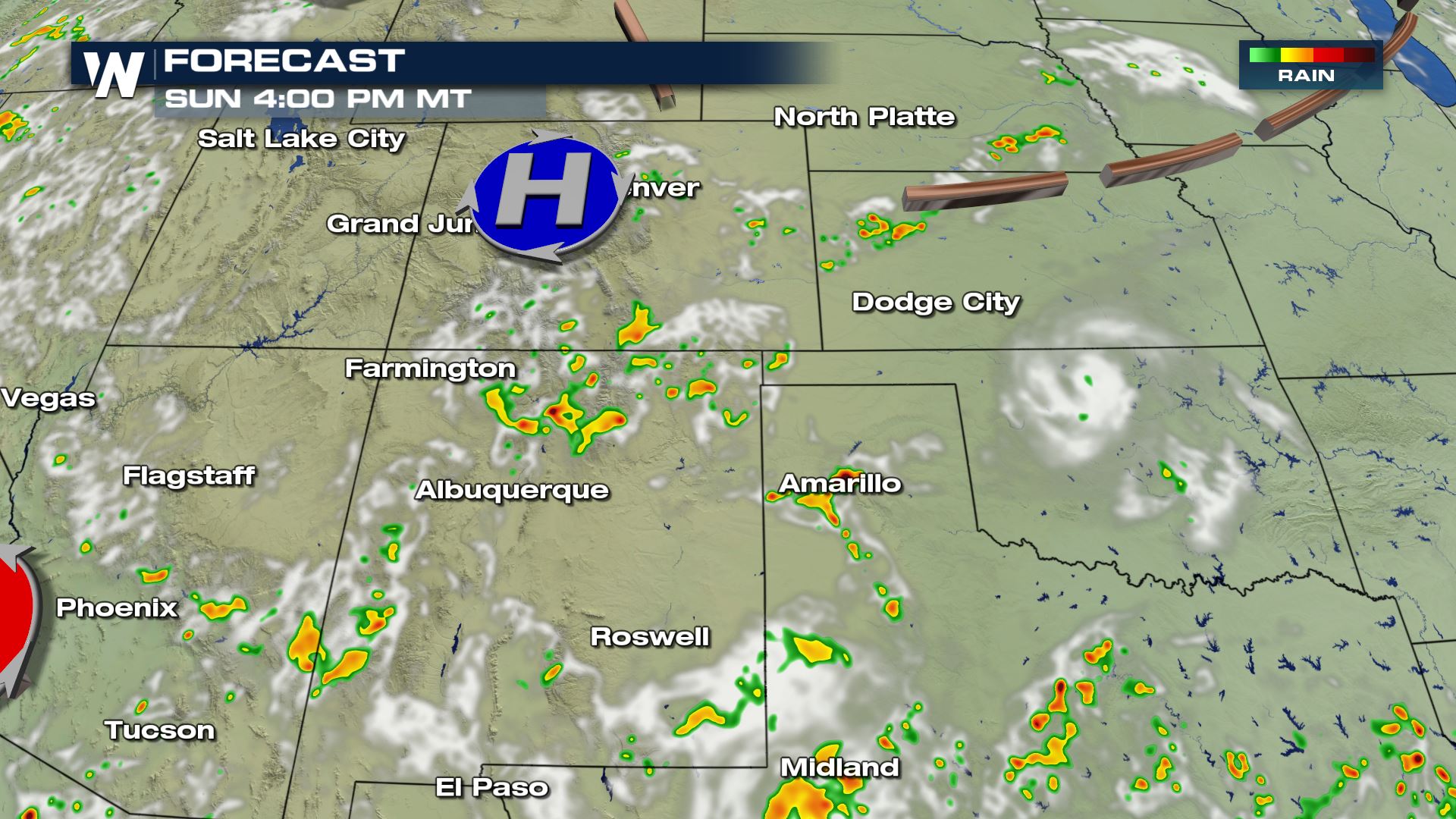 On Sunday, lingering moisture and modest shear from the west should help promote a few isolated severe storms. A marginal risk has been issued by the SPC from New Mexico north through Colorado into the Central Plains. Damaging winds and large hail are the most likely hazards.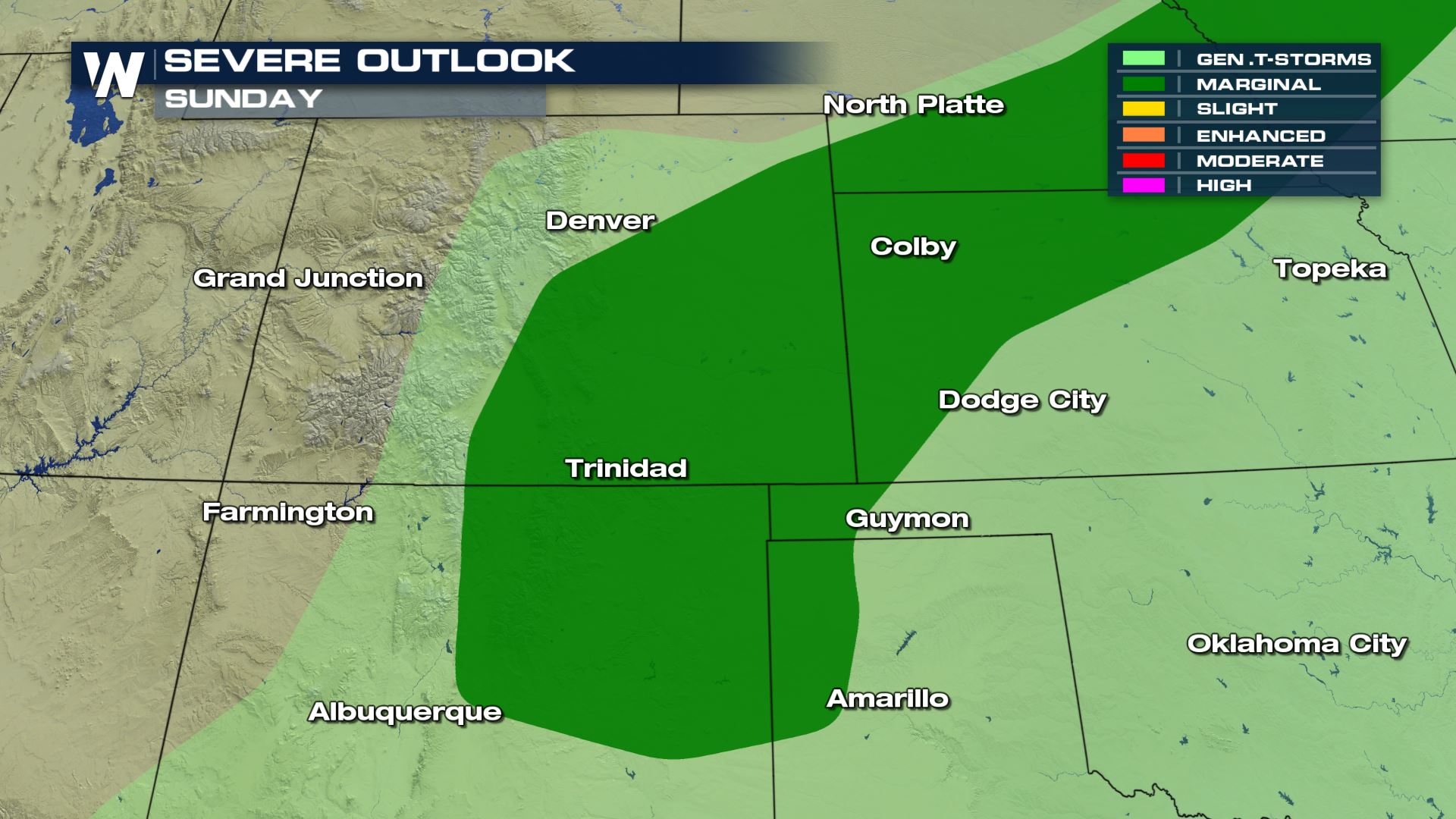 Warnings for severe storms are always scrolling across the bottom of our live streams and broadcasts. This article will be updated when new information becomes available.