Last night's tornado has been confirmed by the National Weather Service survey in S. Arlington, Texas and has been rated as an EF-2 tornado with maximum winds of 115 mph. This was near Pioneer Parkway and South Center Street in south Arlington.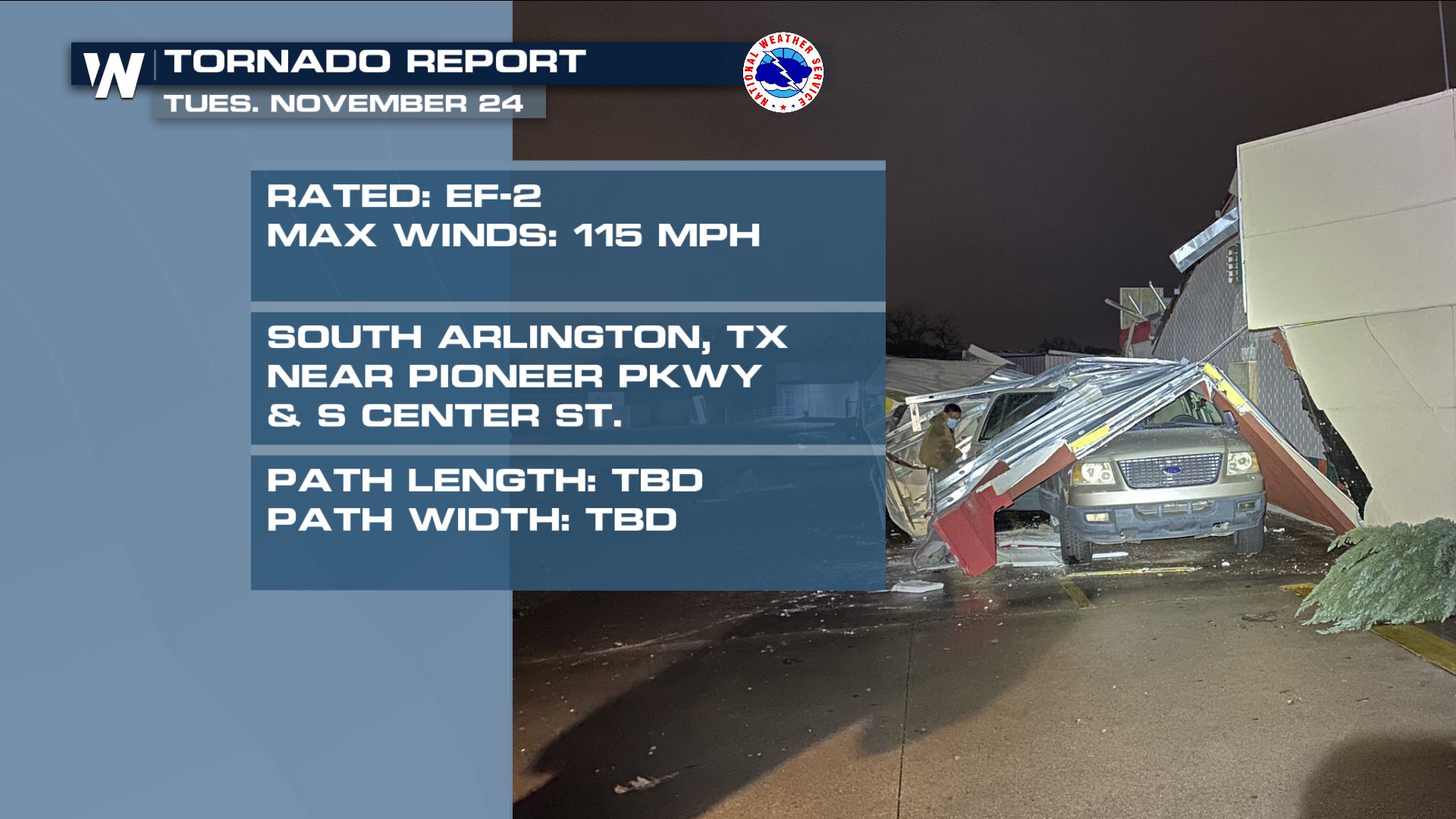 A line of damaging storms evolved across the Southern Plains late in the day Tuesday before strengthening and racing to the Southeast across Texas and the Mississippi River overnight. [embed]https://twitter.com/WeatherNation/status/1331538117103390720[/embed] A number of tornado warnings were issued including near Denton, Texas, where video appears to show a tornado or lowering of a cloud illuminated by flashes of lightning. https://twitter.com/WeatherNation/status/1331600037118402561 Images of storm damage have been coming in from the Arlington area, which show large tree branches broken in addition to damage to several structures and vehicles. Two of the images appear to show a collapse fast food drive through on top of vehicles. https://twitter.com/CBSDFW/status/1331599401618448386 Helicopter footage from local news stations in the Dallas area shows damage to multiple structures.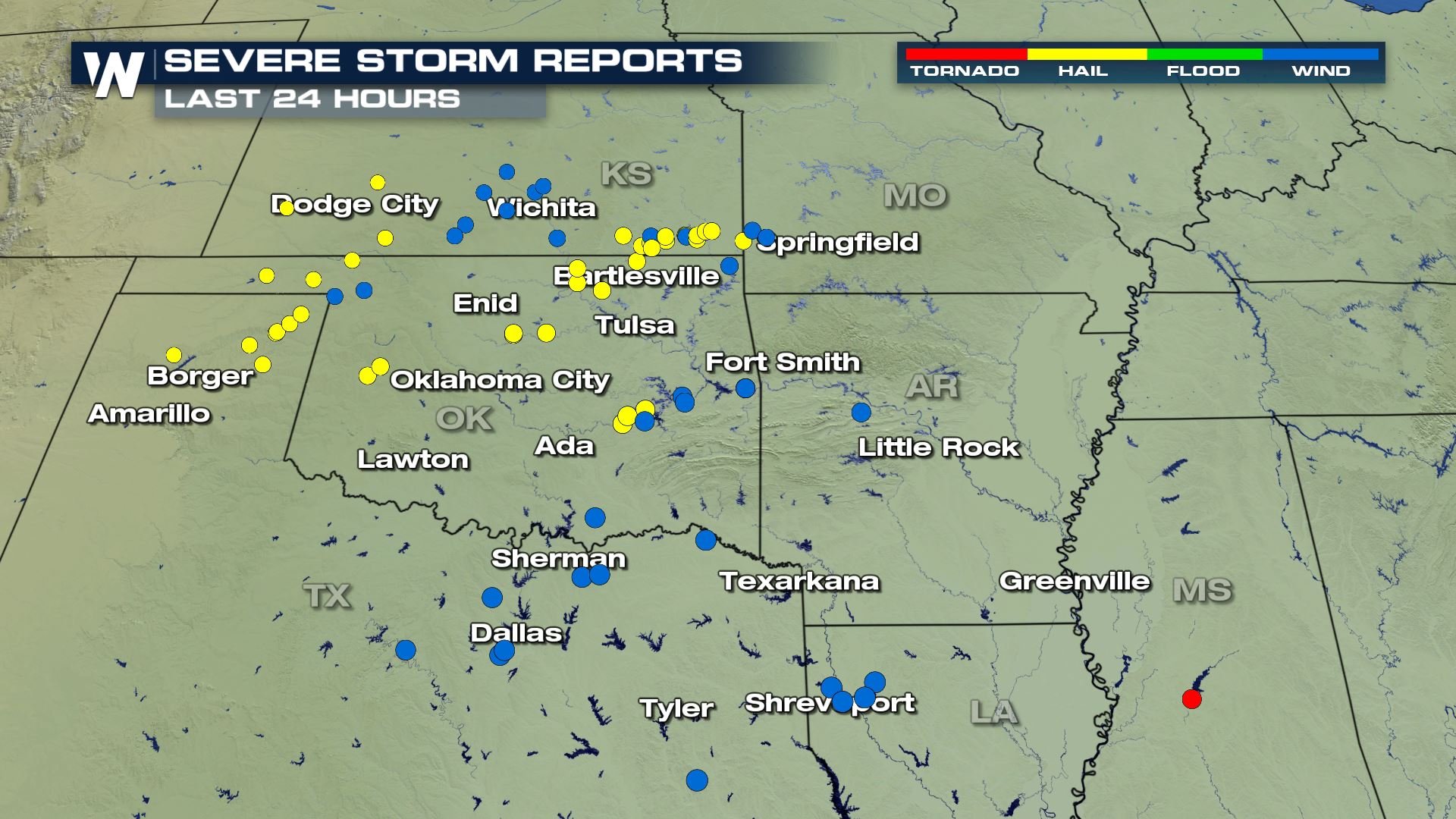 Storm reports from Tuesday and Wednesday morning are scattered across the Southern Plains. This story will be updated as additional information becomes available.