A slight chance for severe thunderstorms remains in the forecast for areas in Texas today as a frontal boundary sweeps through the region. A moist south wind will help destabilize the atmosphere creating a large area of instability, generating the chance for severe thunderstorms throughout the evening and into the overnight hours. The locations highlighted in yellow will see the highest chances for strong to severe storms. Isolated tornadoes, gusty winds in excess of 50 MPH and large hail will be the main threats with these storms.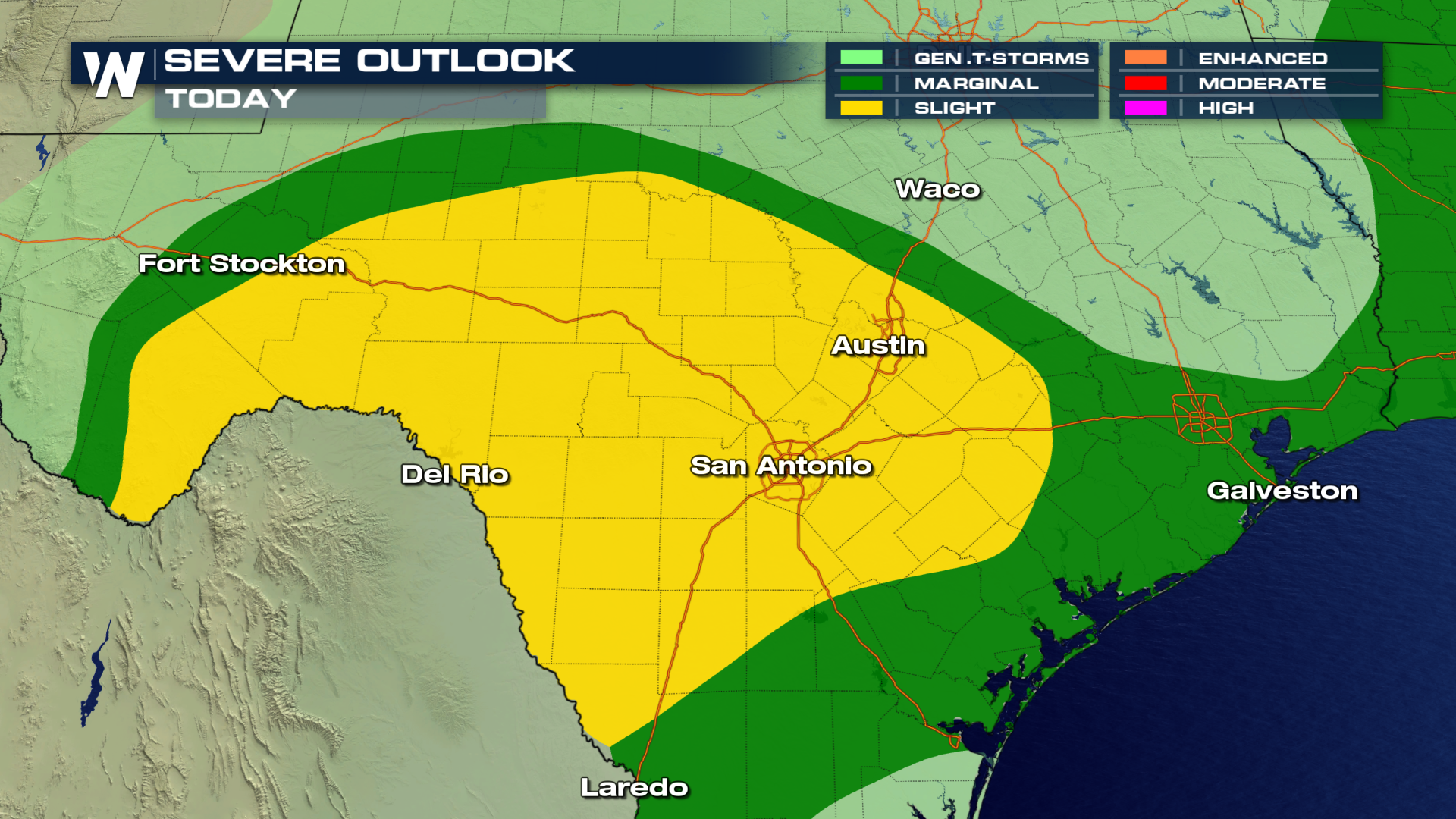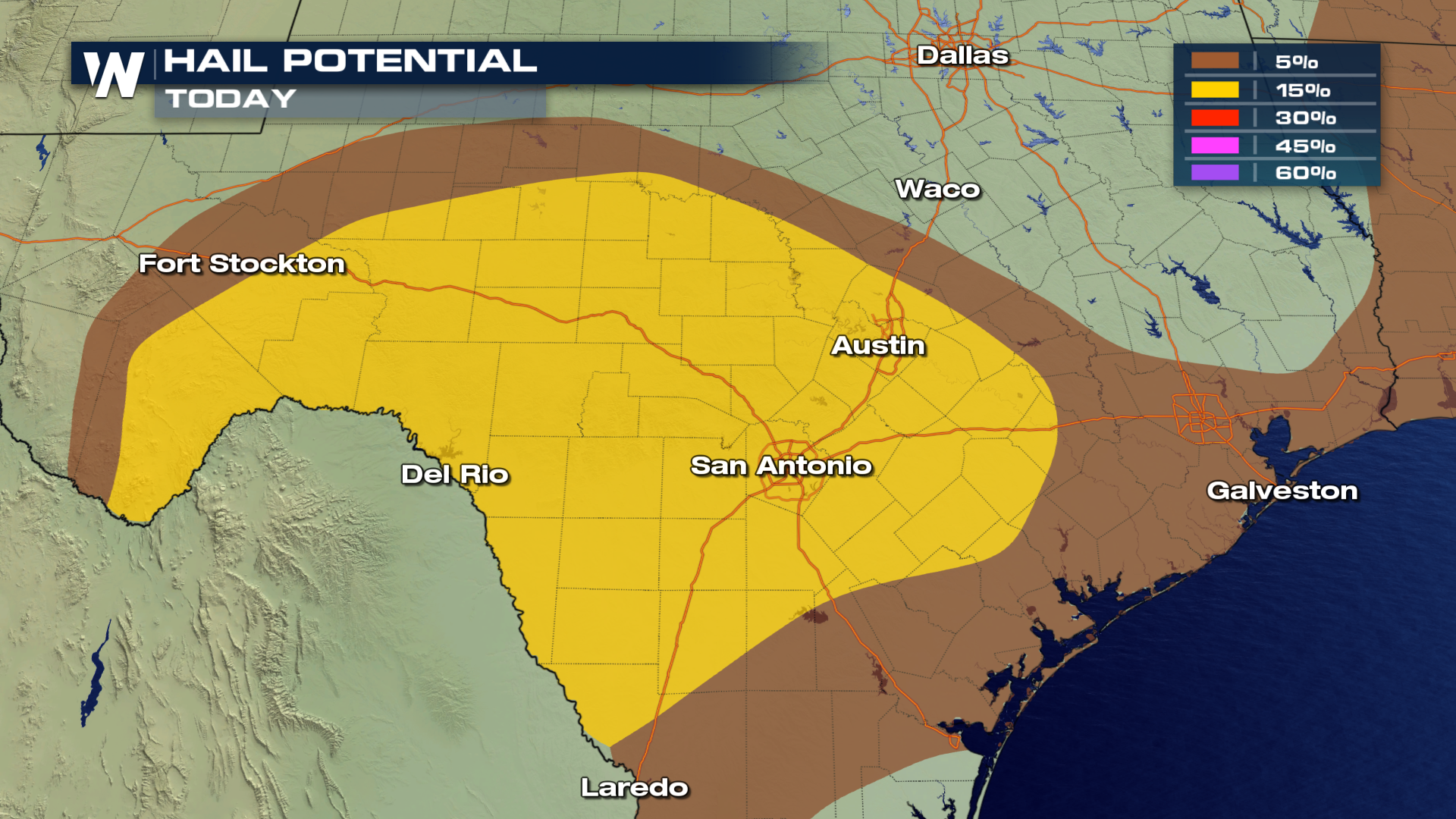 The area circled below will see the highest chances for large, damaging hail due to the strong updrafts. Hail stones up too 2" in diameter may be possible within the strongest storms.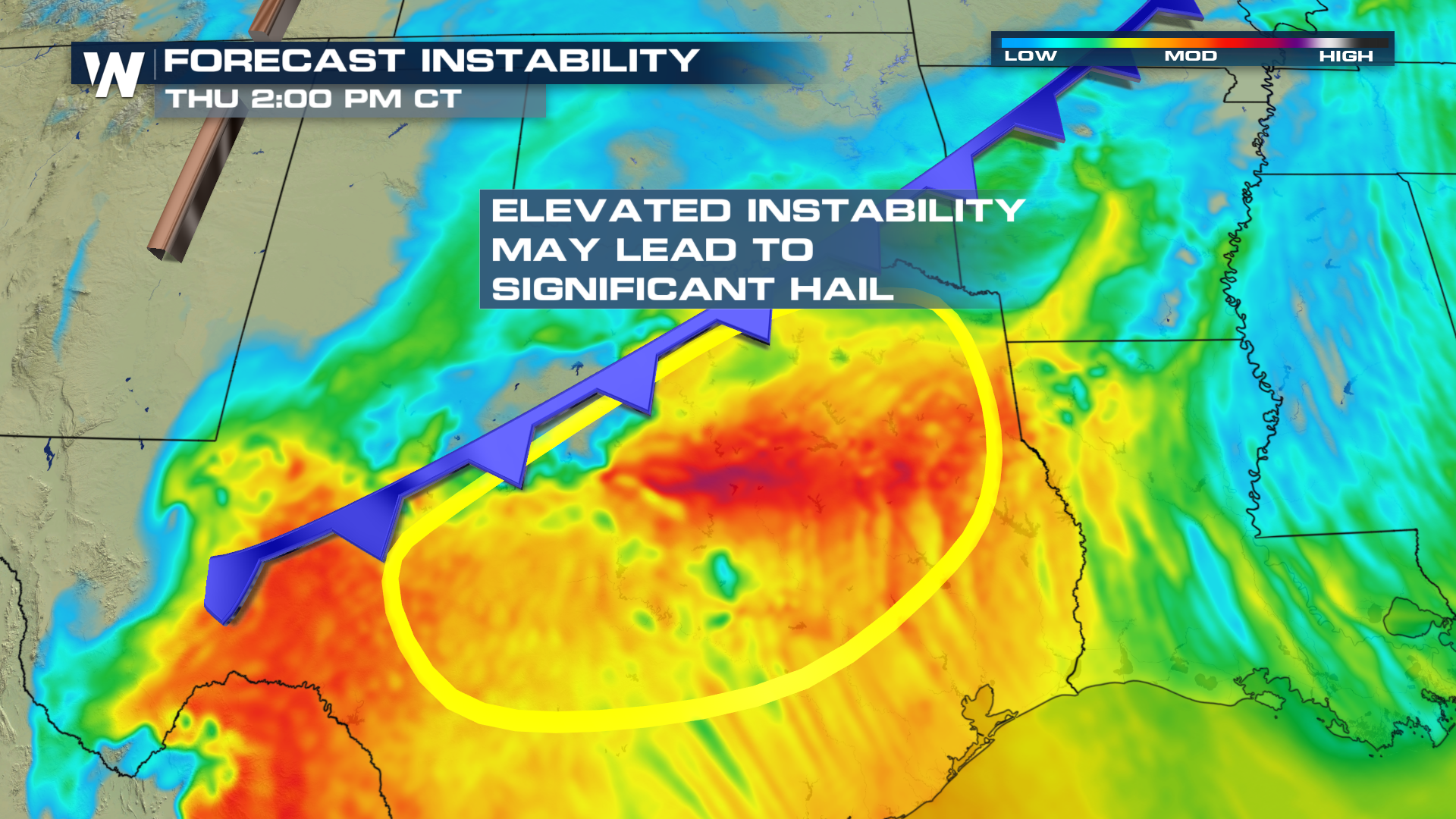 Here is the expected timing of storms throughout the region this afternoon and into the evening hours.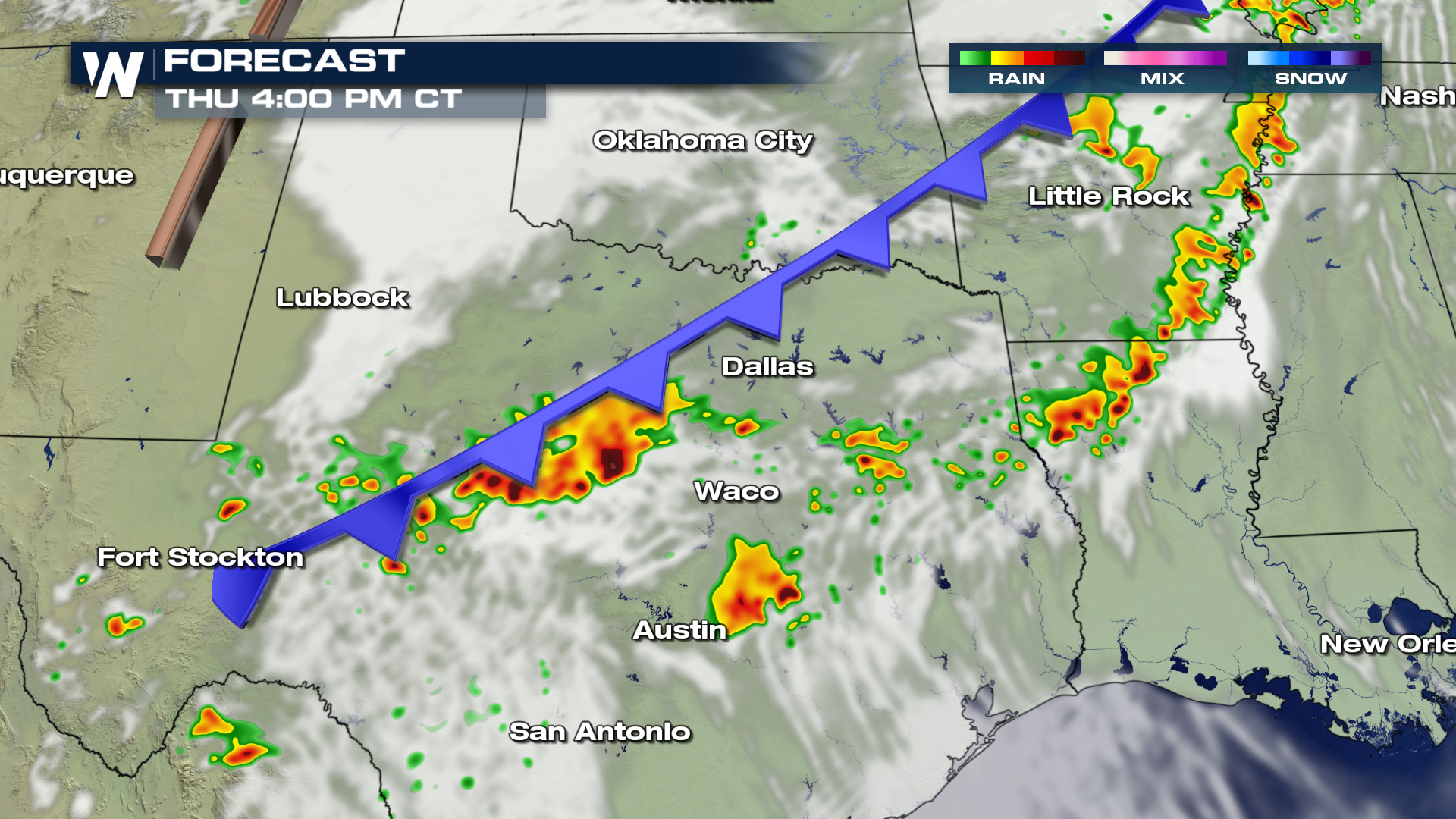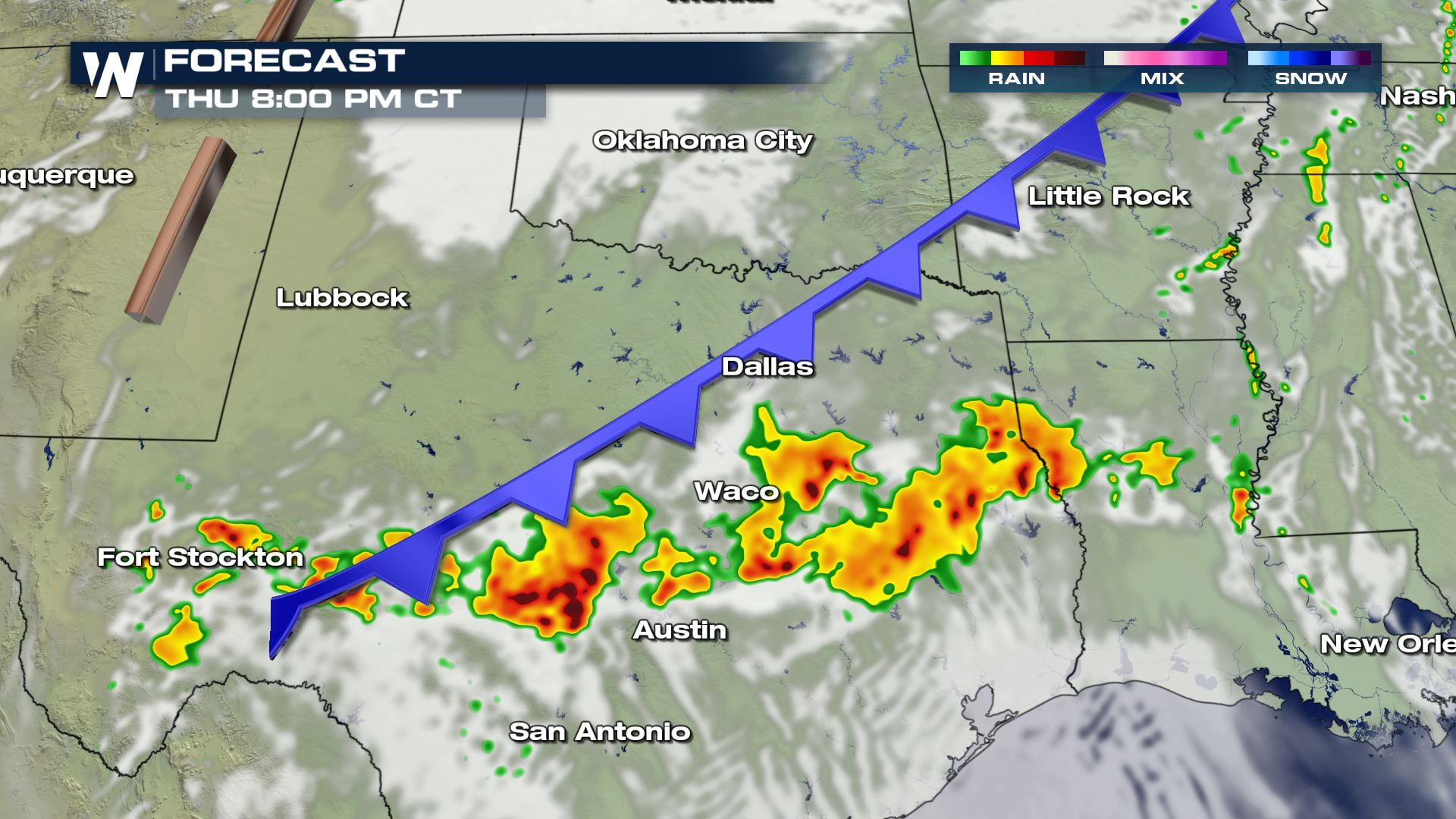 Areas in the Tennessee and Ohio Valley's will also have the chance for severe weather today as the same cold front sweeps through the area.
Storms will likely continue during the afternoon hours and into the evening.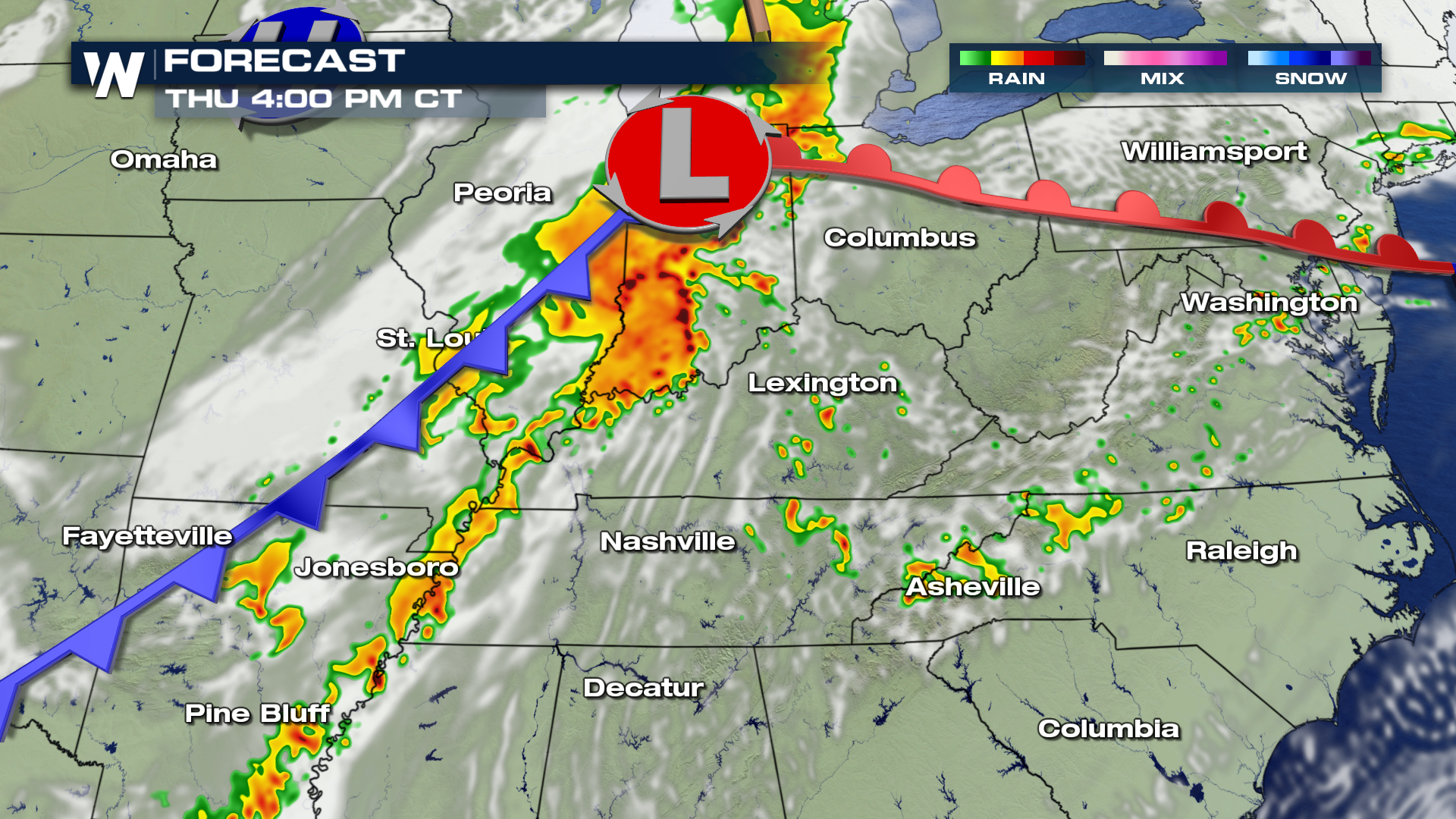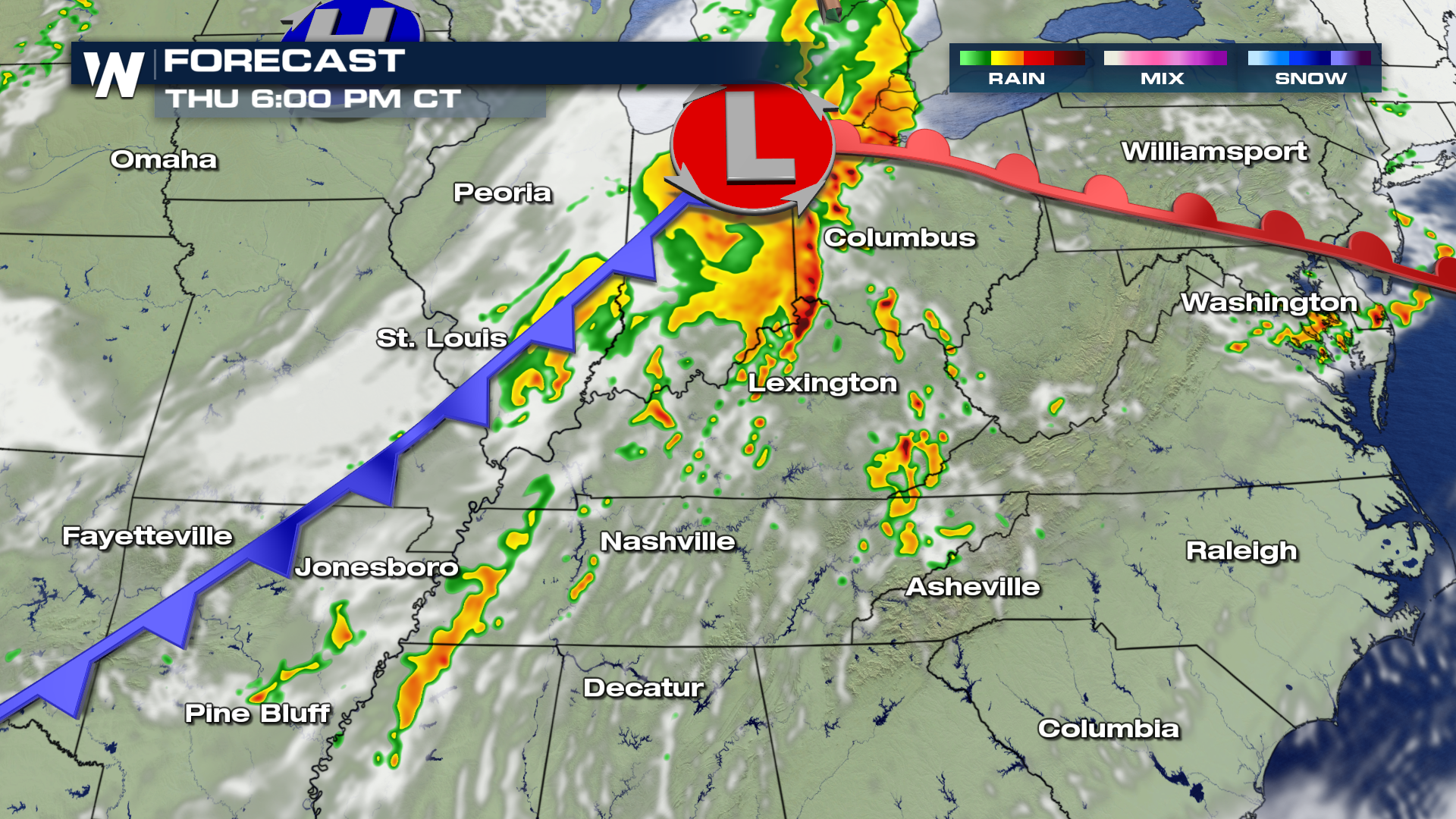 For WeatherNation, I'm
Meteorologist Greg Rule