An area of low pressure is working through the Northwest, heavy rain and a few strong storms will be possible as well. . Expect heavy rain, flooding and strong to severe storms. This rain is much needed, and can help with air quality and the drought conditions for this region. There has been plentiful rain and records have been set. Idaho saw many records yesterday including Pocatello which saw a new record rainfall of .82" beating out the old record .61".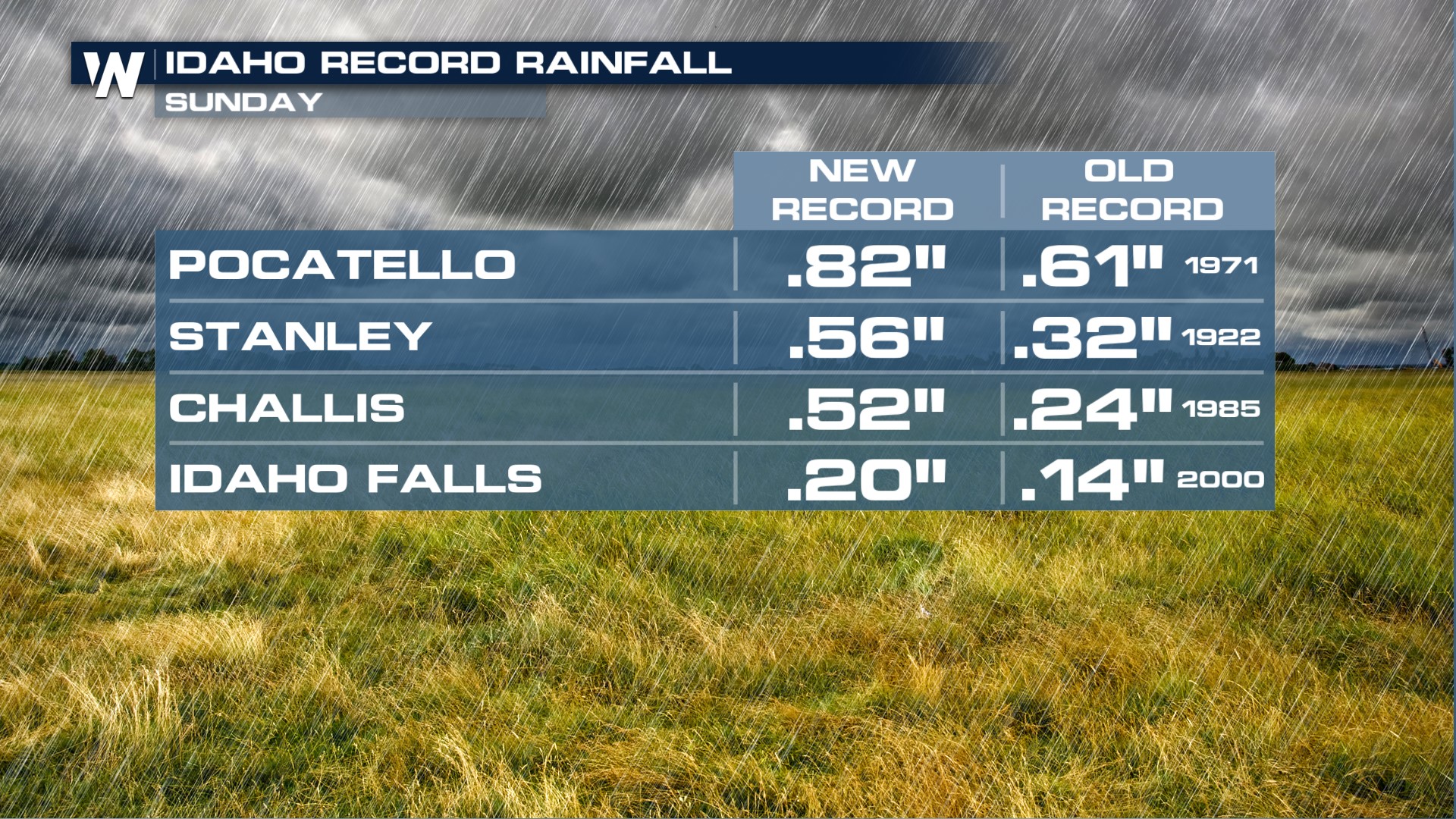 Storms will progress west to east, following the frontal boundary. The rain is also needed here to help fight the blazing wildfires, and the added moisture will help thin out any lingering smoke and improve air quality. By this afternoon storms will continue through Idaho, Montana and Wyoming. By tomorrow morning the rain will be cleared out.
Heavy rainfall will be possible. Our models like to show a band of 2 inch rain through Northern Wyoming and the Dakotas. An excessive rainfall outlook is in place, meaning we can see some flooding. Low-lying areas, streams, creeks and rivers have the potential to see flooding so use caution and always turn away from flood waters.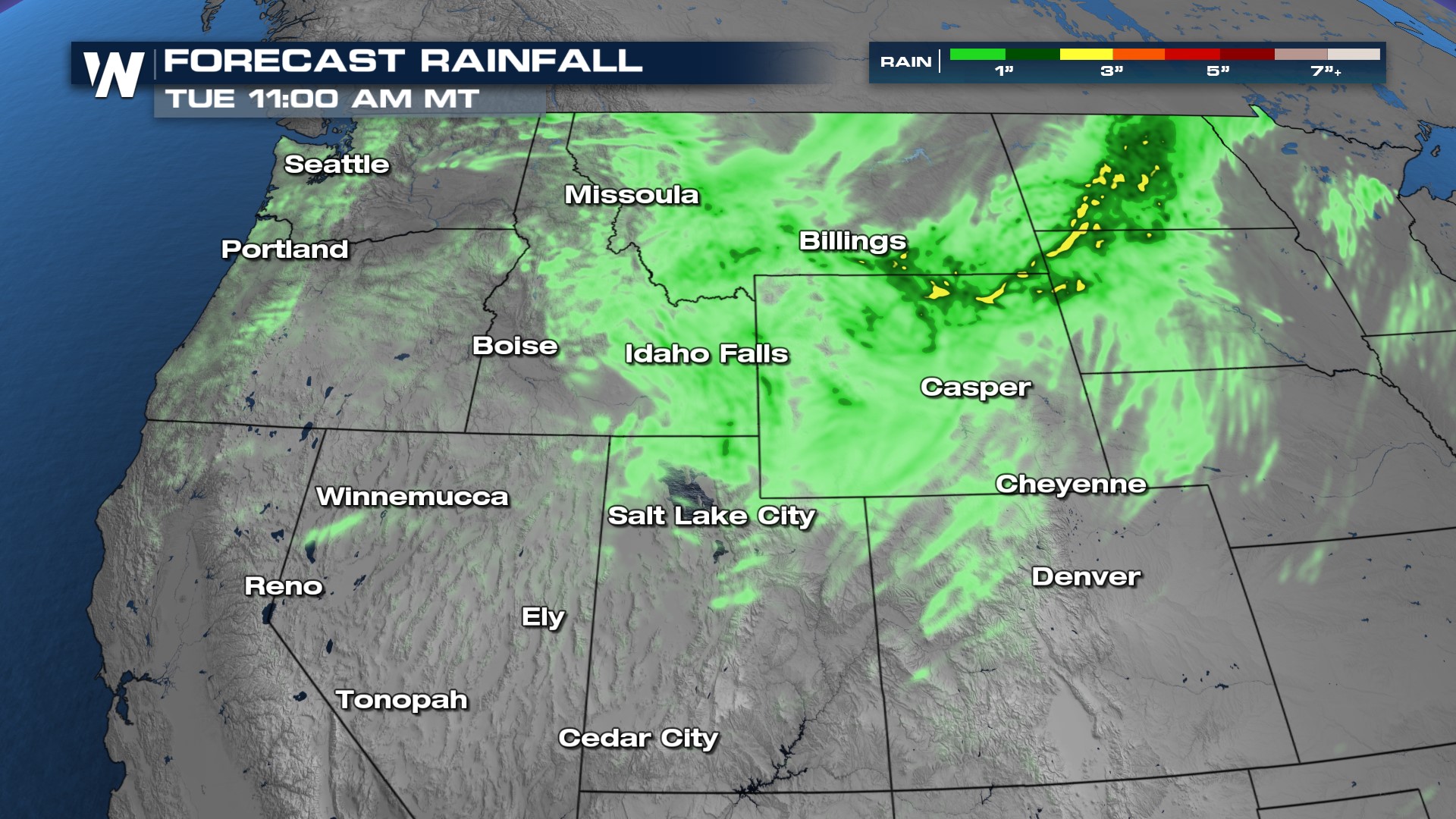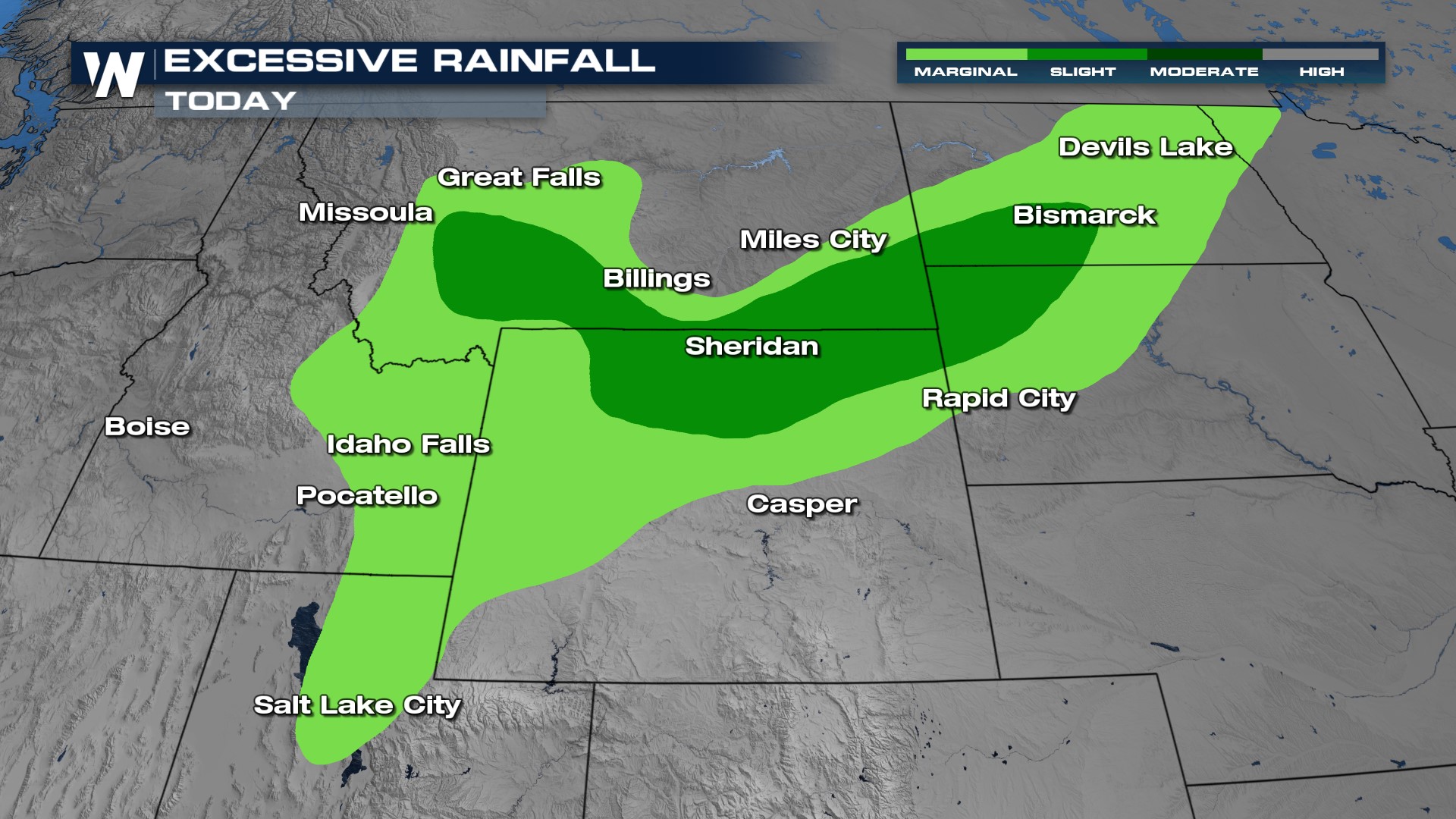 For more info on the Northwest Regional tune in to WeatherNation, streaming :50 past the hour.