We're continuing through an entire week of storms ahead for the south-central Plains, triggered by the dryline and an incoming area of low pressure! Early in the week, the threat looks to be more conditional, meaning there is instability in the atmosphere but we have to have strong enough updrafts (the core of the storm and rising air) to "break" the cap and produce storms. On these types of severe weather days, we can either have multiple storms or see nothing at all.
Wednesday
Wednesday, an incoming area of low pressure will ignite showers and storms once again through the southern Plains. We will be concerned for damaging winds and hail once again and the small potential of a tornado. Storms are expected to be much more widespread through the northern Plains.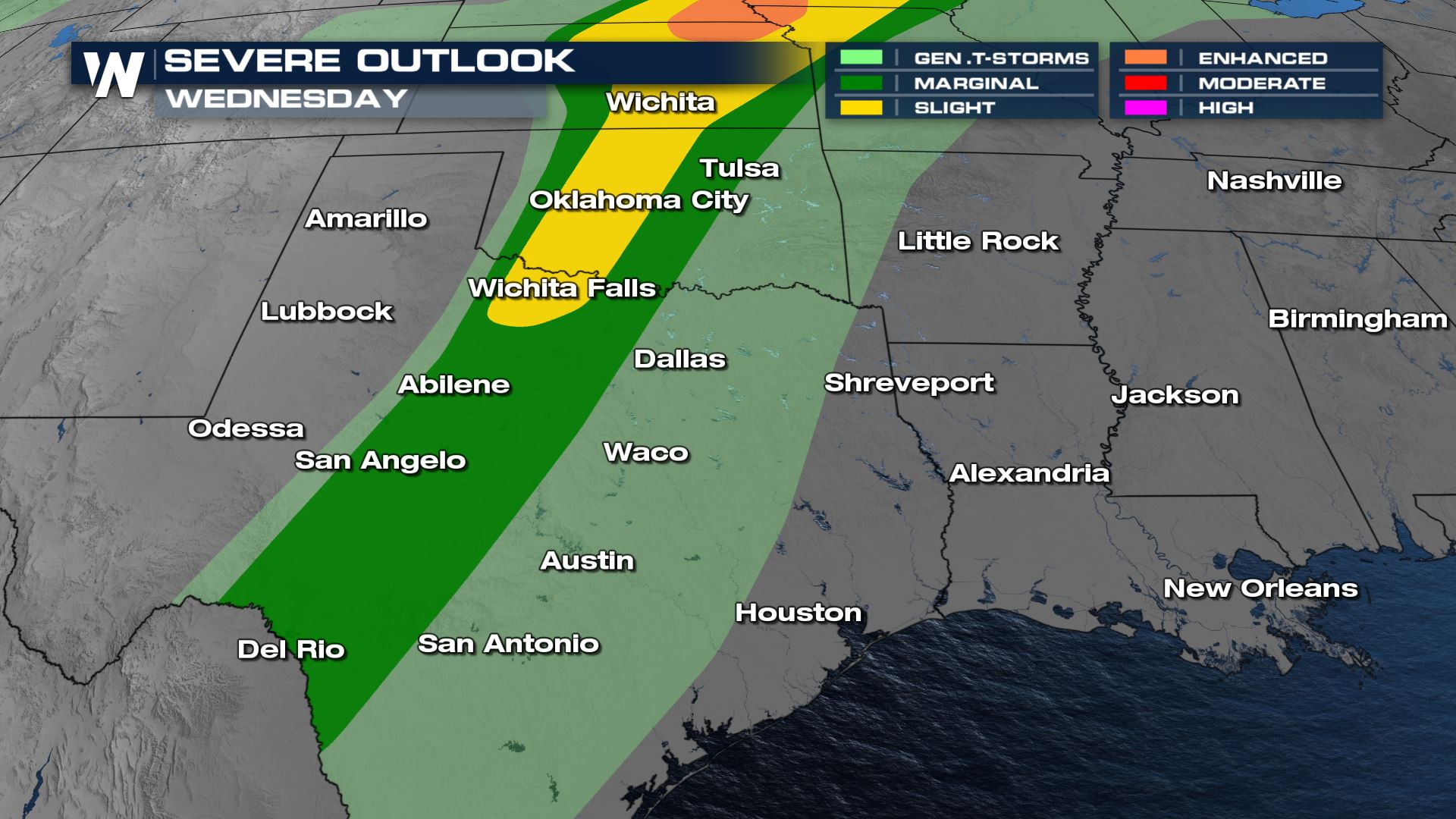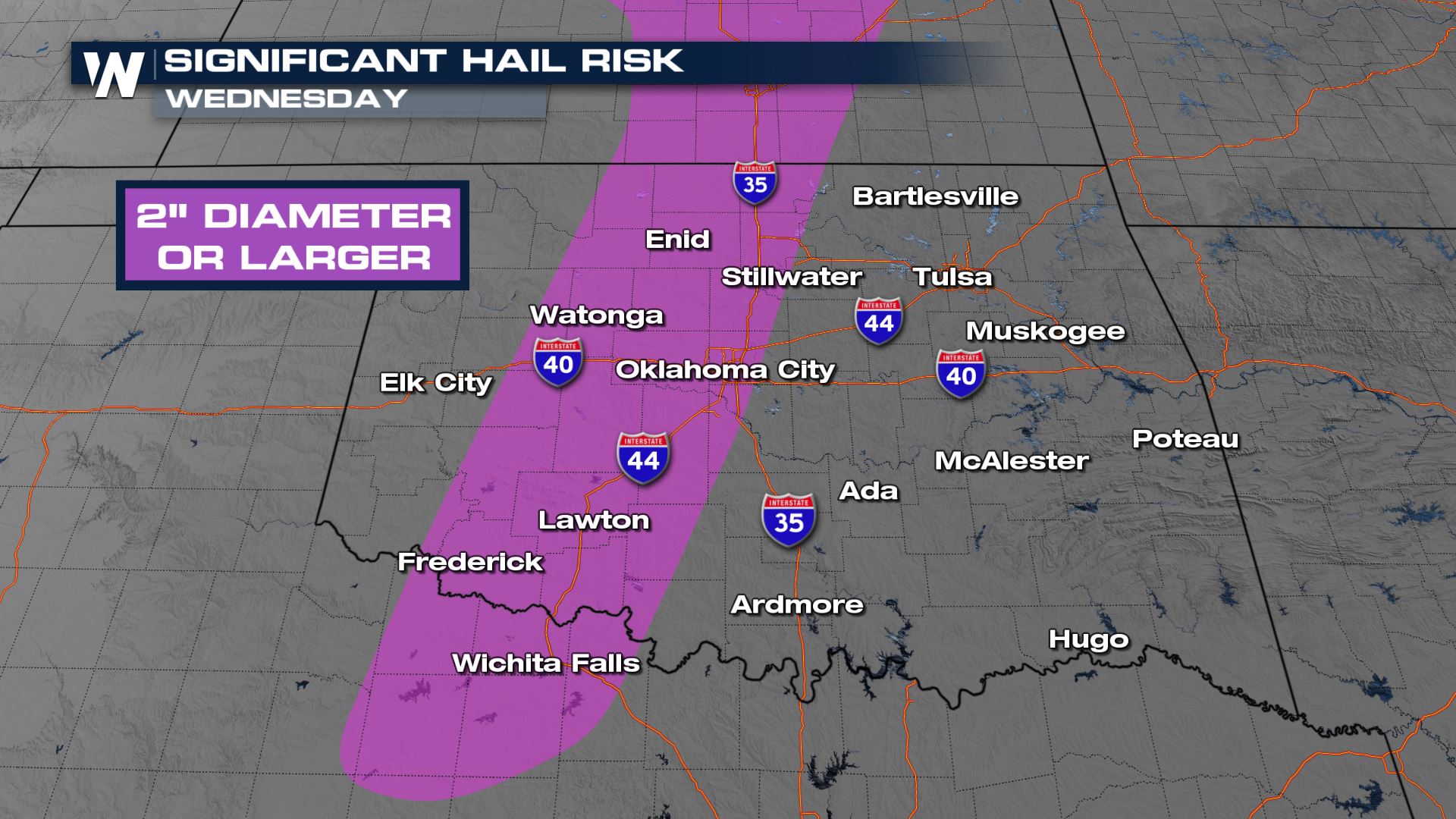 Showers and storms develop along the dryline right around dinnertime, and locally heavy rainfall could impact the I-35 corridor with low visibility and ponding on the roadways. The primary threat will be for large hail in central Texas and Oklahoma with the tornado threat focused through central Oklahoma. Storms lose steam shortly after the sun sets.
Stay with WeatherNation as we bring you the latest on the severe weather threat in the South this week.