A slow moving front that produced flooding rains and isolated severe storms this weekend will be the focus for more severe thunderstorms today (Monday). There is a slight risk for severe weather from New England to the Front Range of the Rockies. Strong wind gusts are the biggest threat today, with isolated tornadoes possible mainly in eastern Nebraska.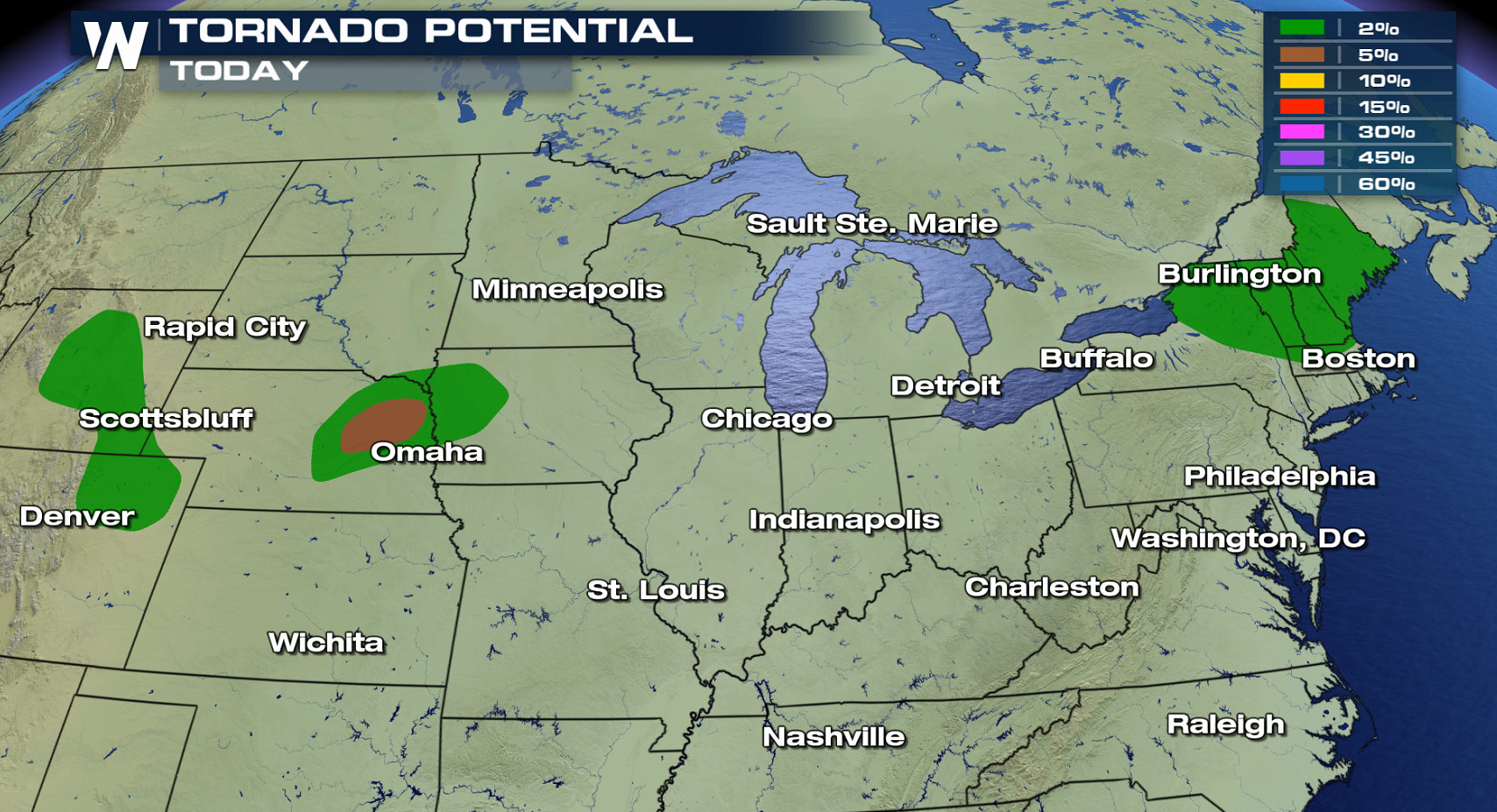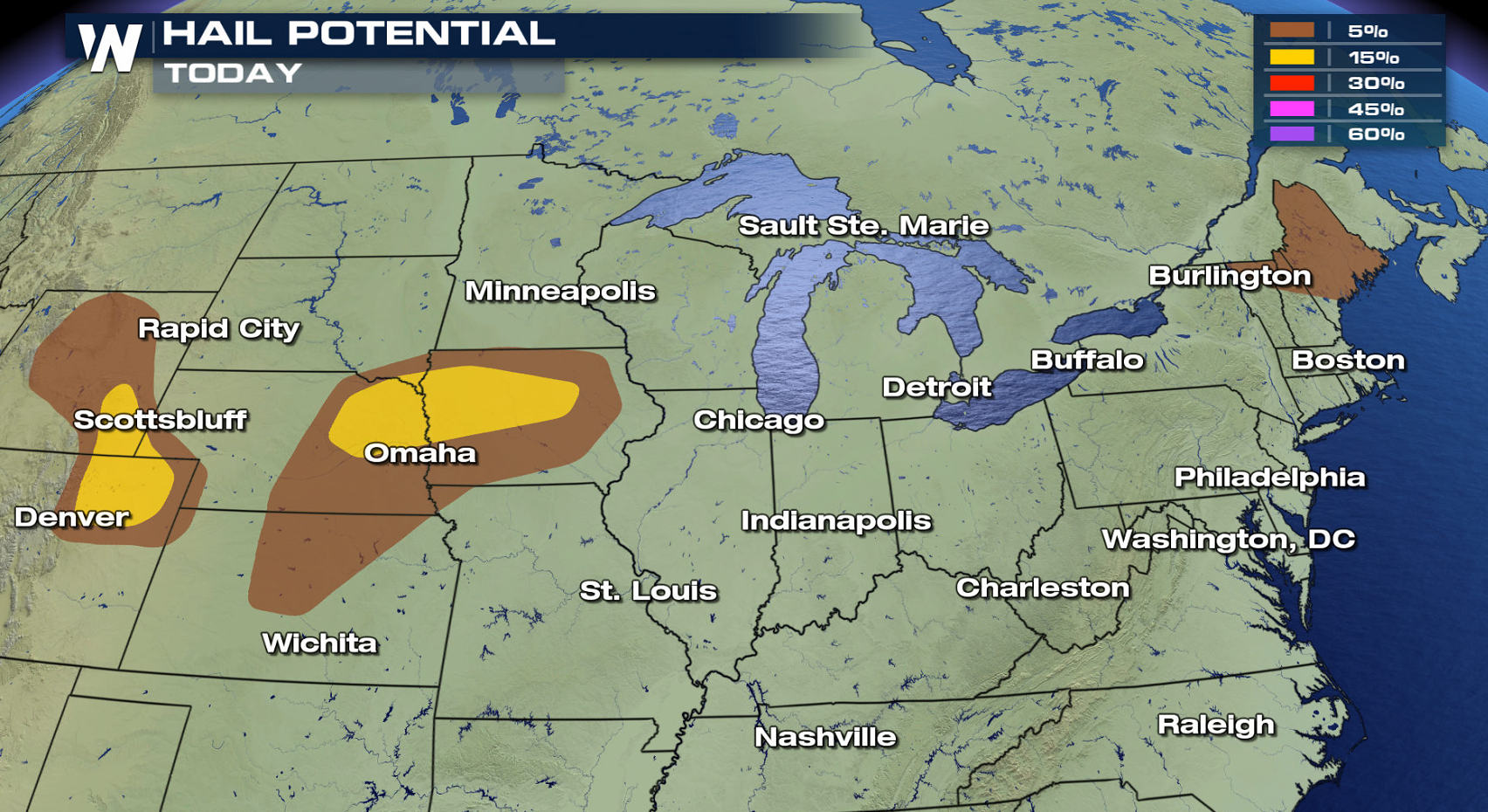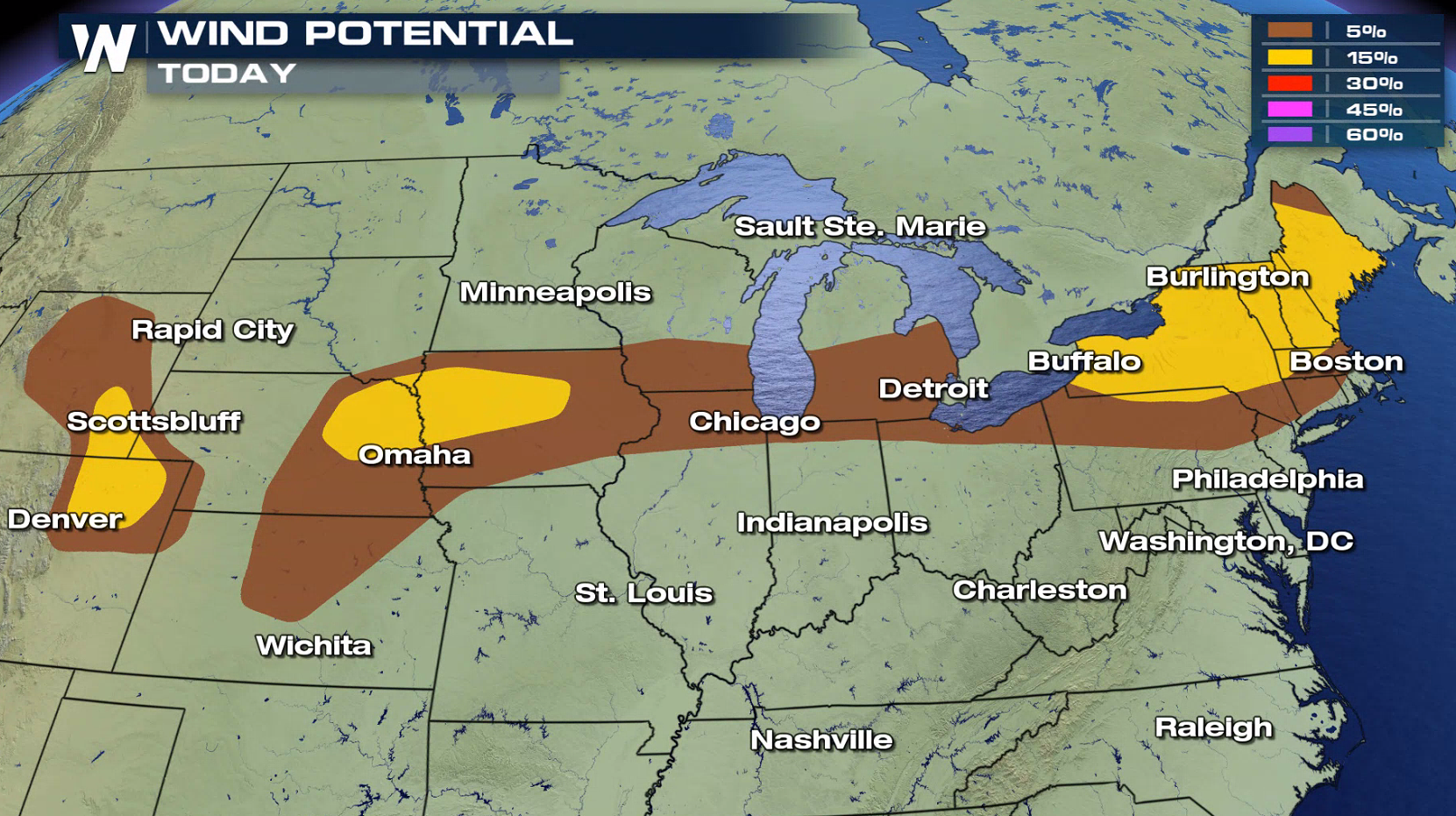 With record highs possible south of the front, plenty of energy is available in the atmosphere. Humidity has been high the last few days, with dew points likely to be in the 70s in many areas again today (Monday).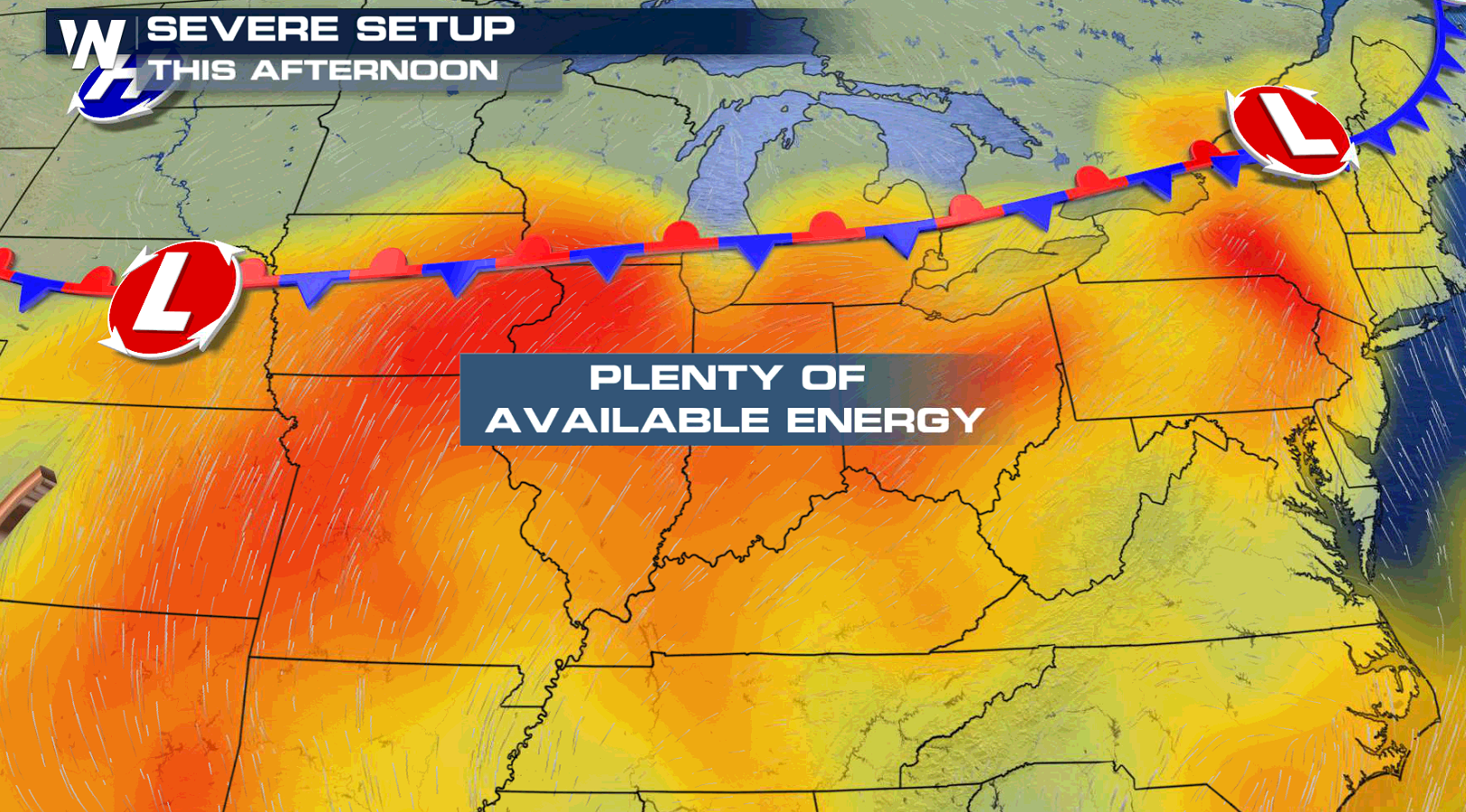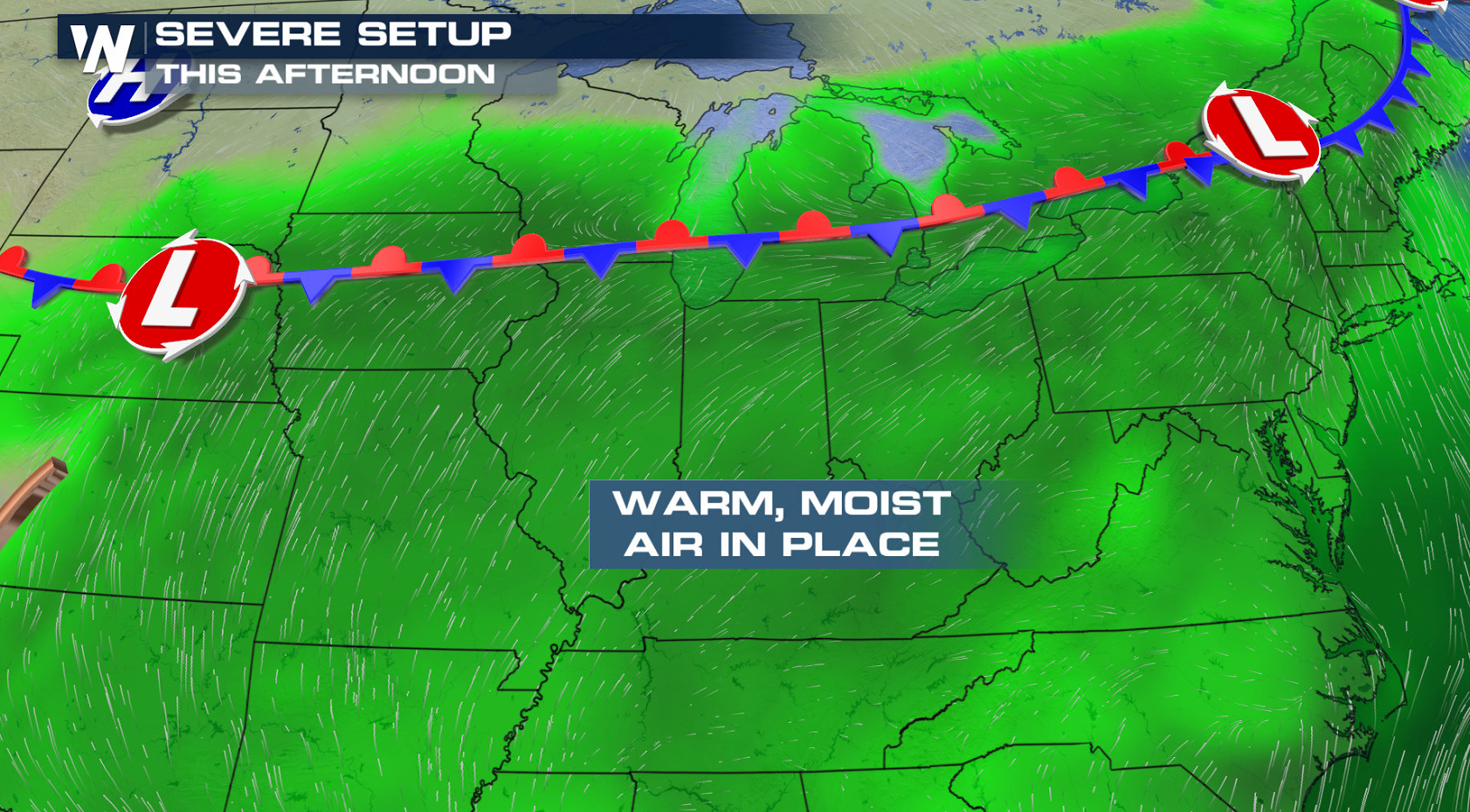 The front will barely move, with a couple of weak low pressure centers rippling along it throughout the day. Thunderstorms will fire near the lows and along the front. By the late afternoon, scattered severe storms are likely.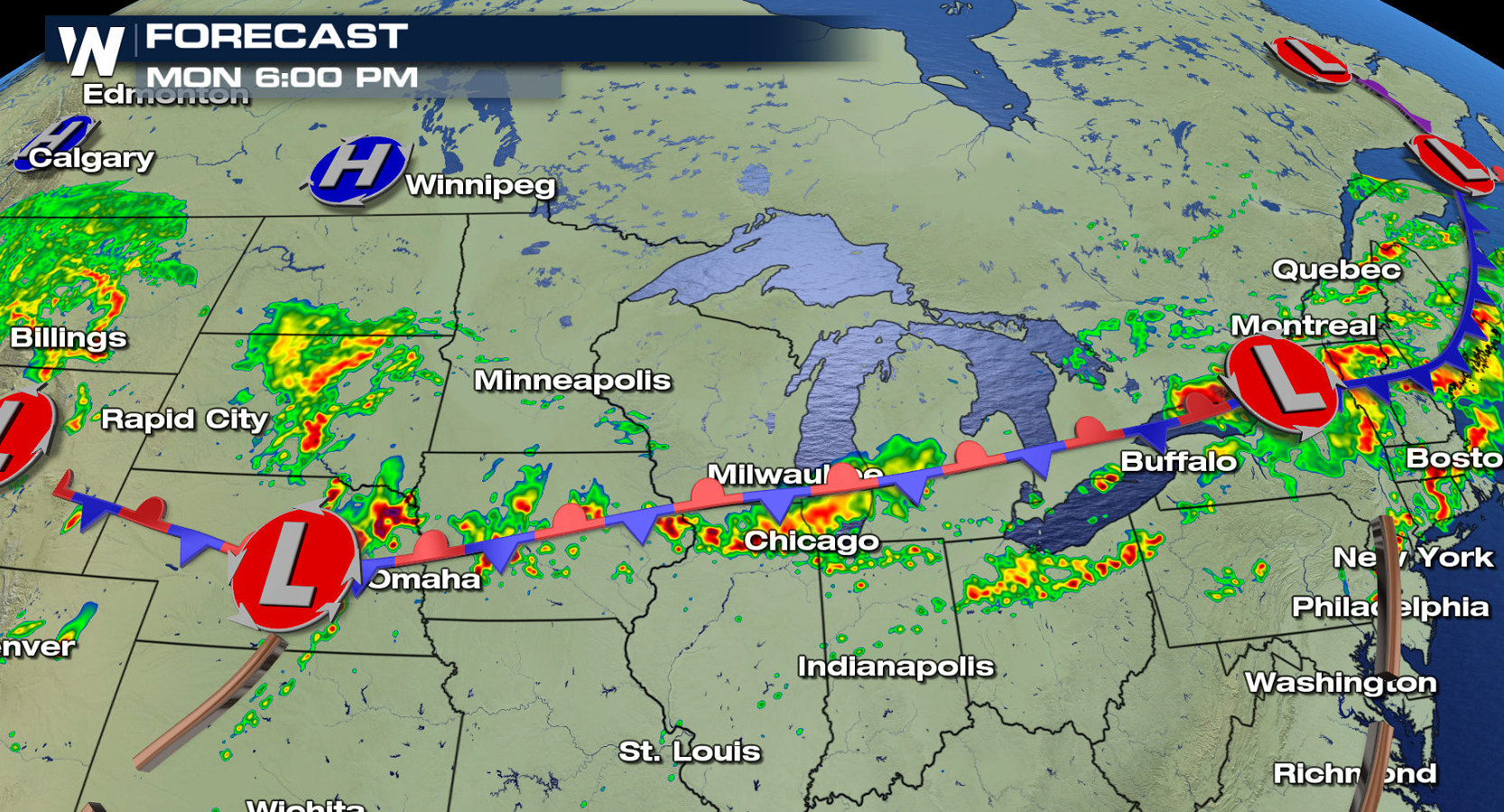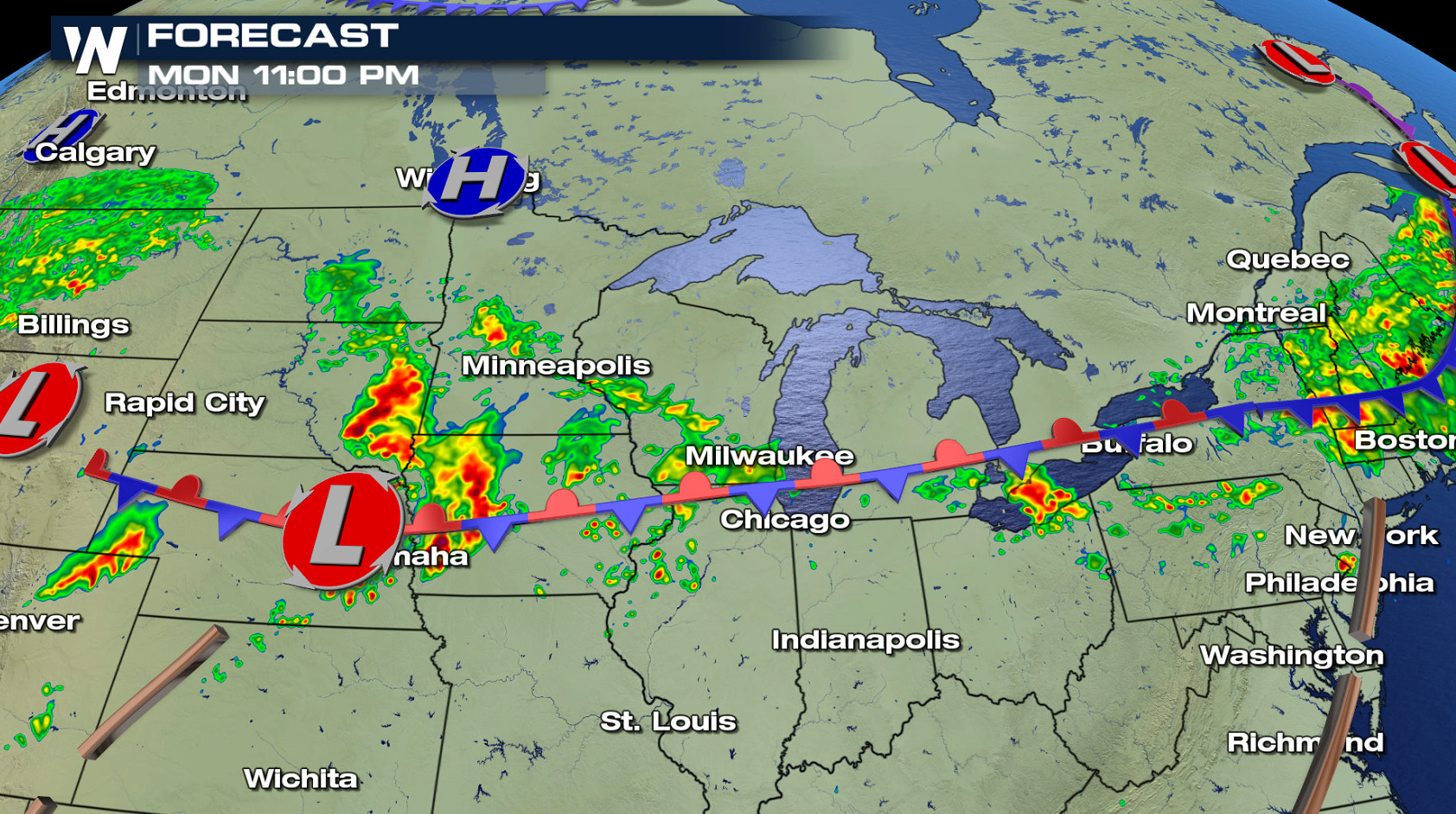 As the front sags slowly south, severe storm chances will continue into the middle of the week. There is a marginal severe weather risk Tuesday and Wednesday from the central Plains to the Middle Atlantic.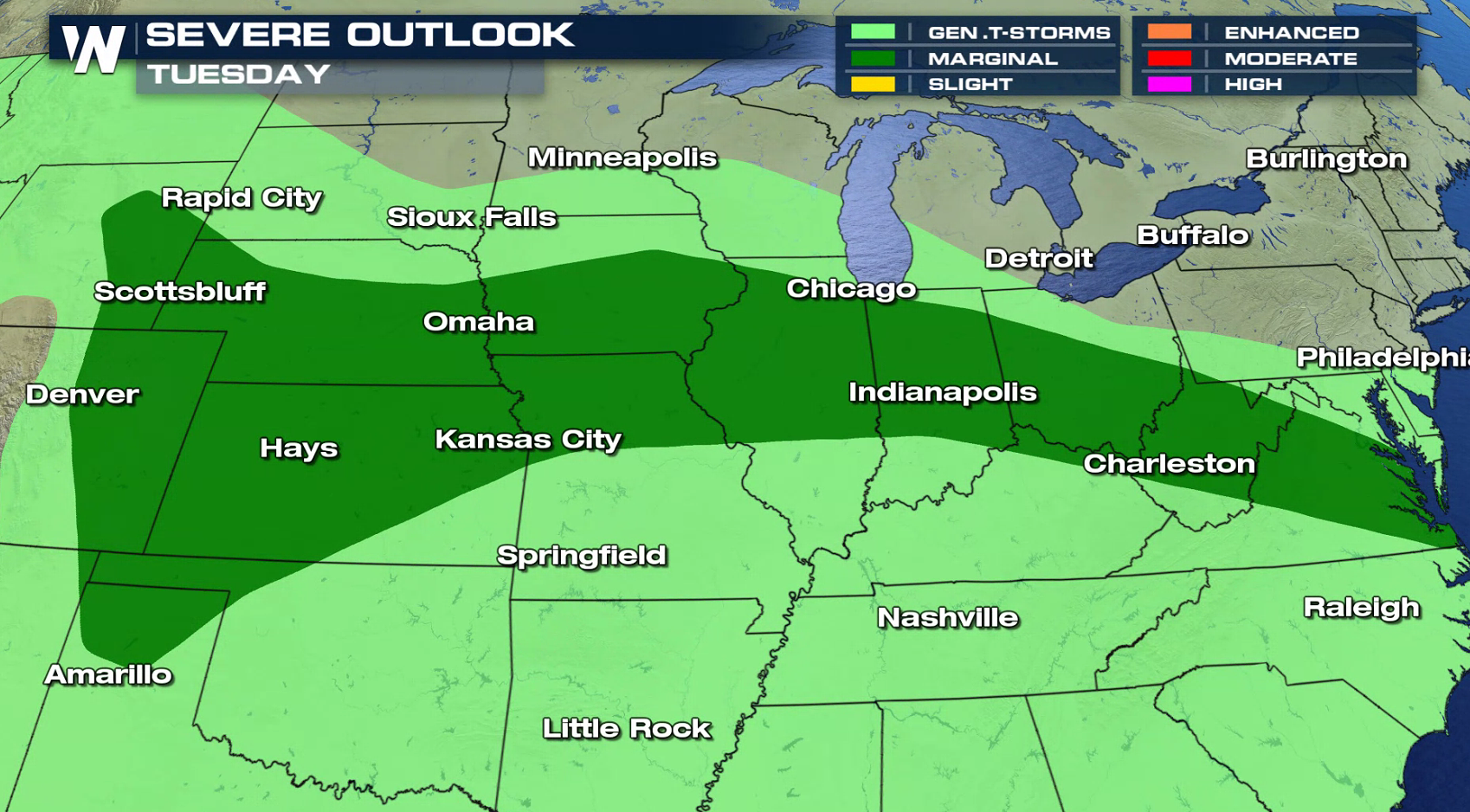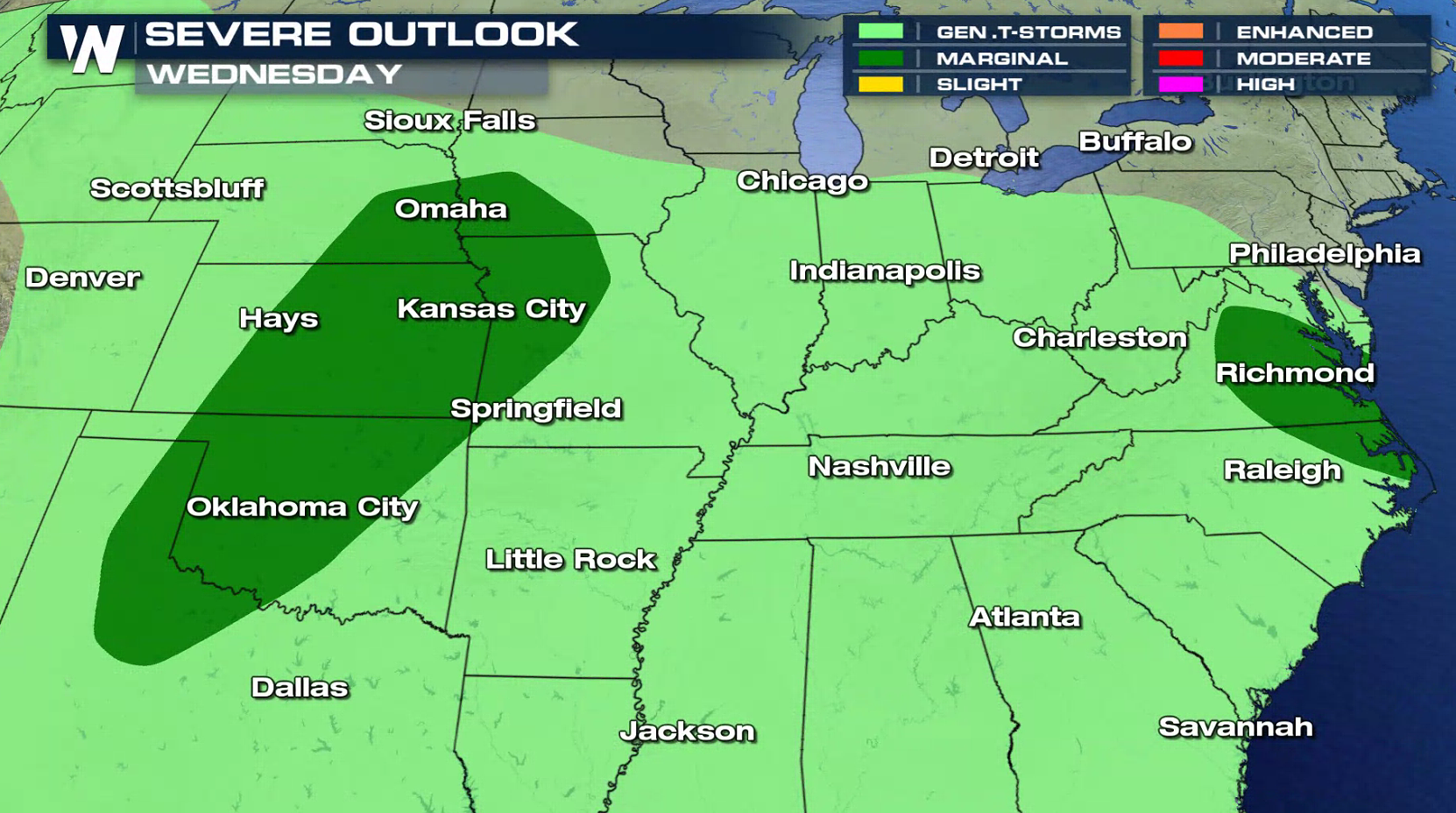 For WeatherNation: Meteorologist Mace Michaels