Tuesday was a very active severe weather day across the central and eastern United States. There were at least 10 reports of tornadoes, 309 reports of wind damage and 117 reports of hail damage according to the National Weather Service.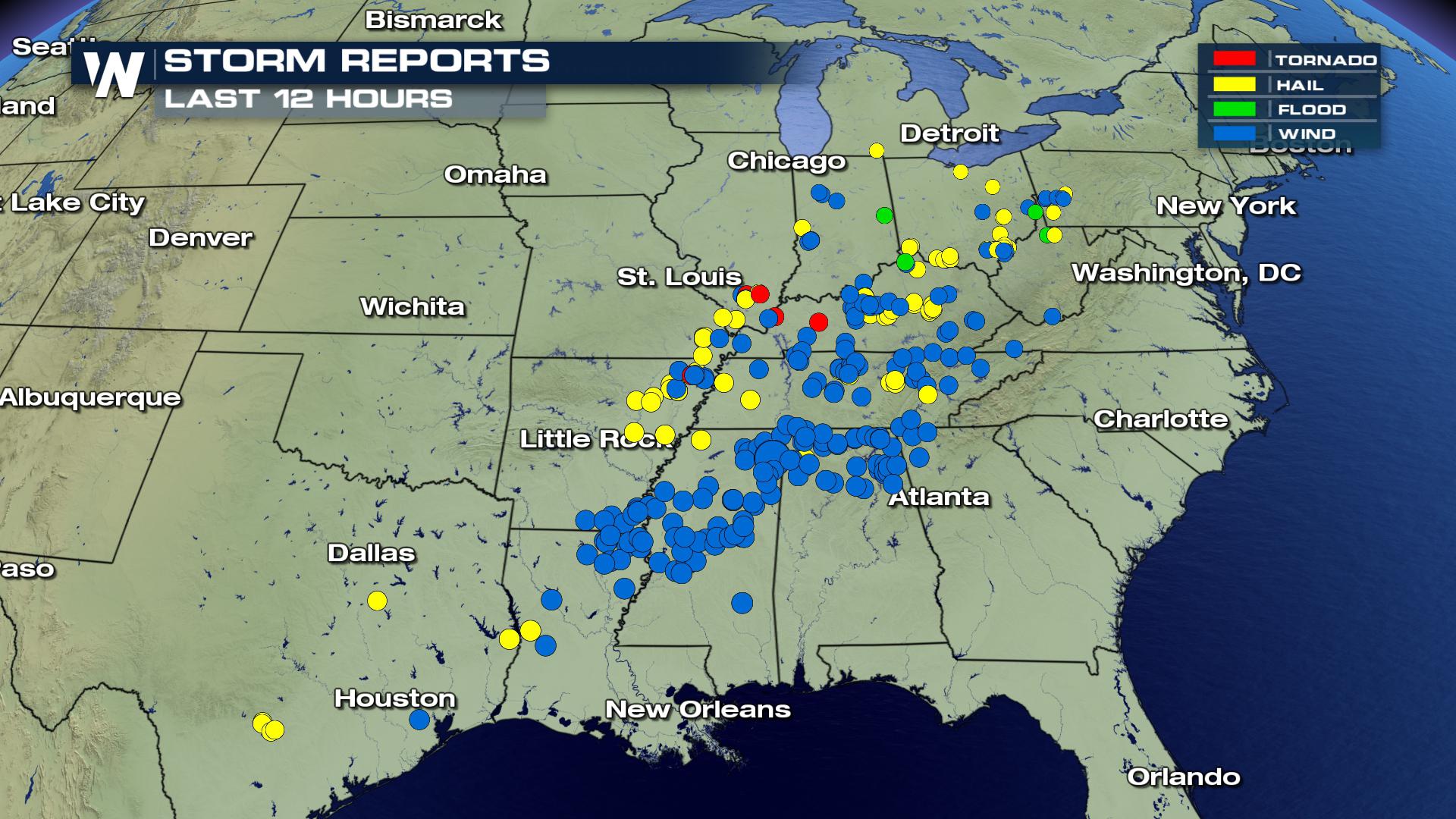 Here's some of the photos and videos from Tuesday's active weather: For WeatherNation, I am
Meteorologist Marcus Walter
.