SEVERE OUTLOOK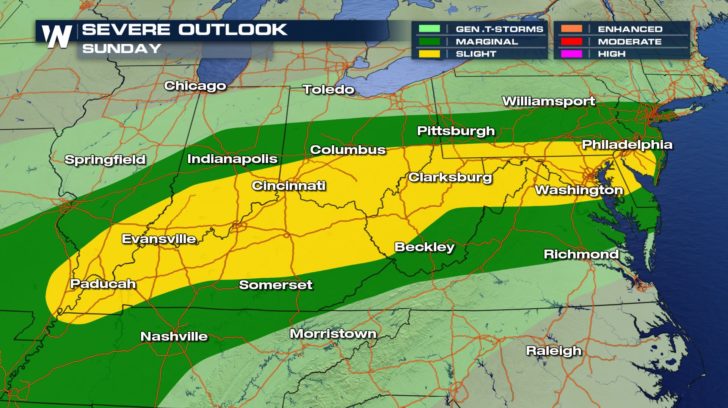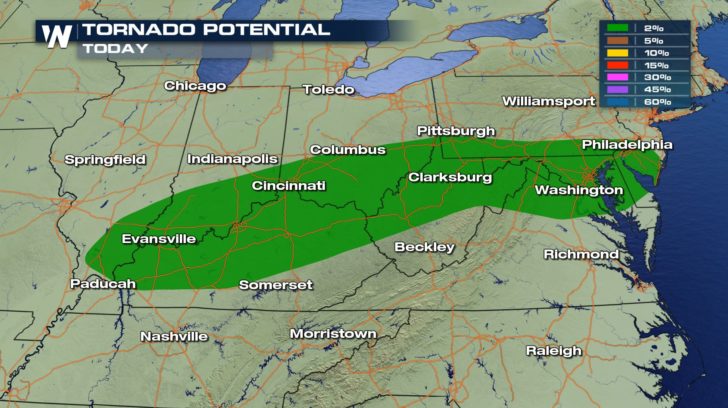 A chance of severe weather is possible for the northeast and central U.S., today. All threats are in the forecast. Damaging winds and hail could accompany these storms as well as a chance of tornadoes.
FORECAST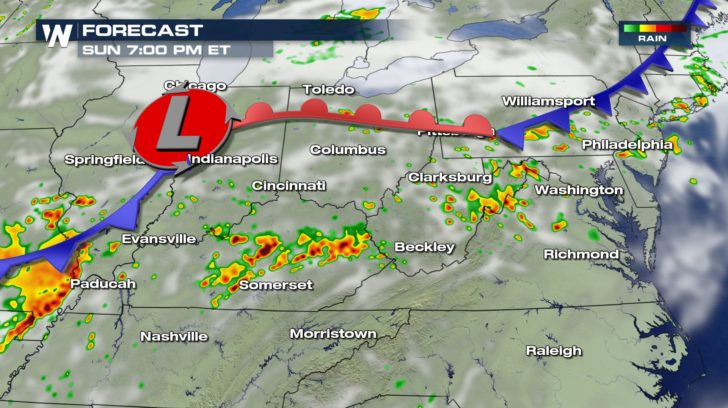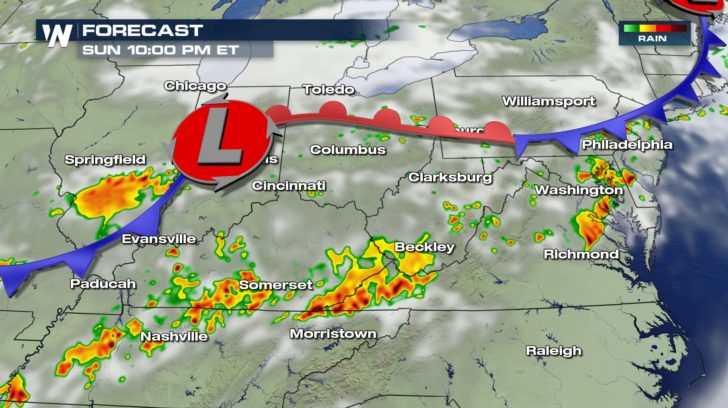 Storms will start to fire off as we head into the early evening hours and will last into the early morning on Monday. Around 4 AM on Monday, storms will taper off. Some pockets of light rain will hang around for the Monday morning commute to work.
RAINFALL FORECAST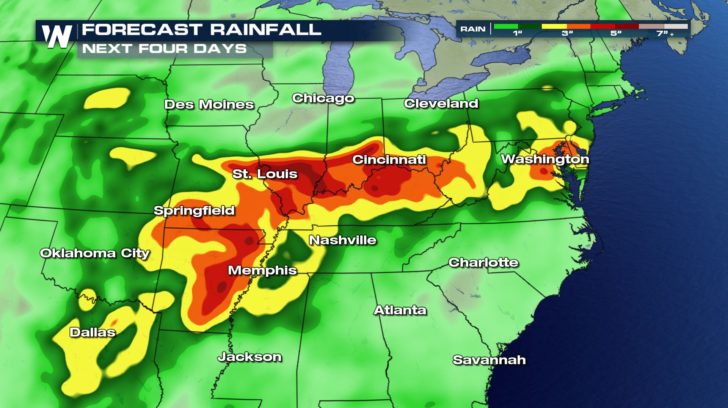 Rainfall is looking to be quite intense with these storms over the next few days. High rainfall totals should be expected. Anywhere from the D.C. area to Arkansas could see up to 5 inches of rain which could lead to flooding problems. Stay safe over the next few days, and remember, if you see water, turn around, don't drown.
MONDAY SEVERE CHANCE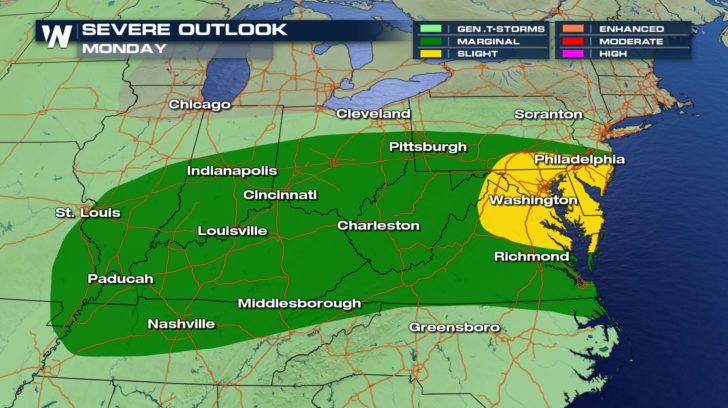 The severe weather threat doesn't stop today, though. It continues into our work week for much of the same areas under the severe threat for today. Storms will fire off in the afternoon once we get daytime heating and last into the evening hours.