Another...yes...another cold front will be impacting the Northwest today (Monday) with heavy mountain snow.  Here is the very latest.
Alerts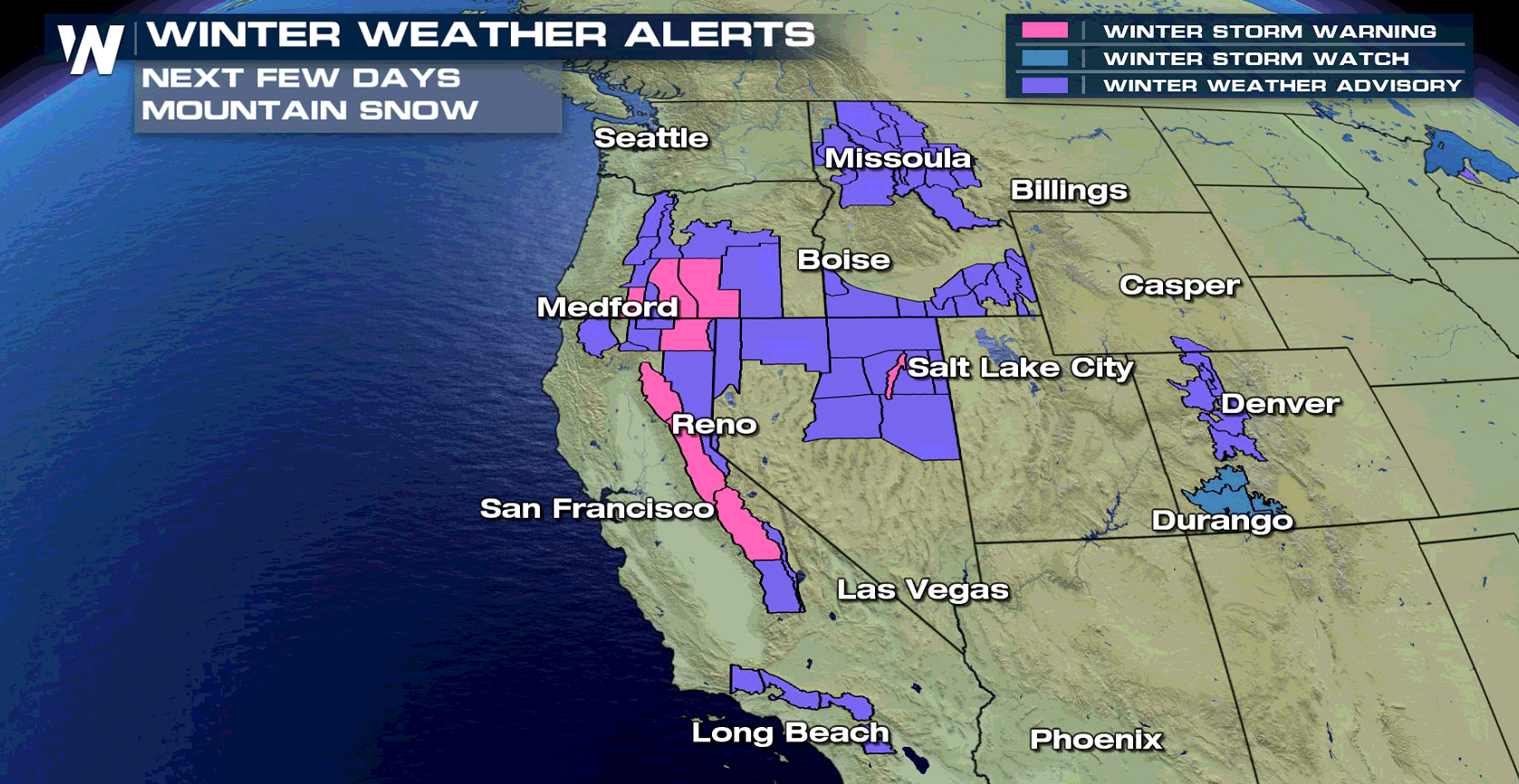 The Cascades, Sierra and Wasatch will see the bulk of the heavy snow, with the highest elevations seeing over a foot.
Forecast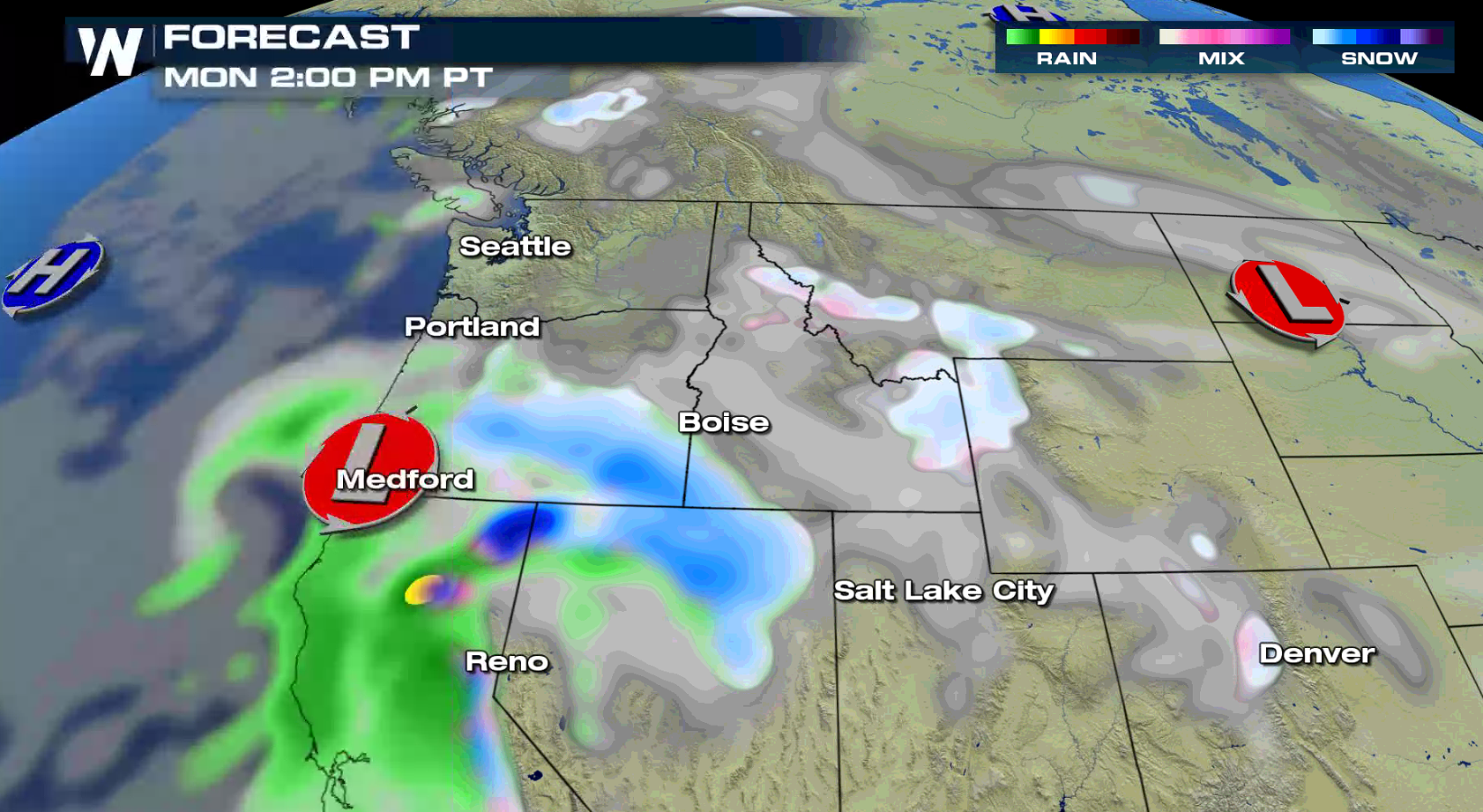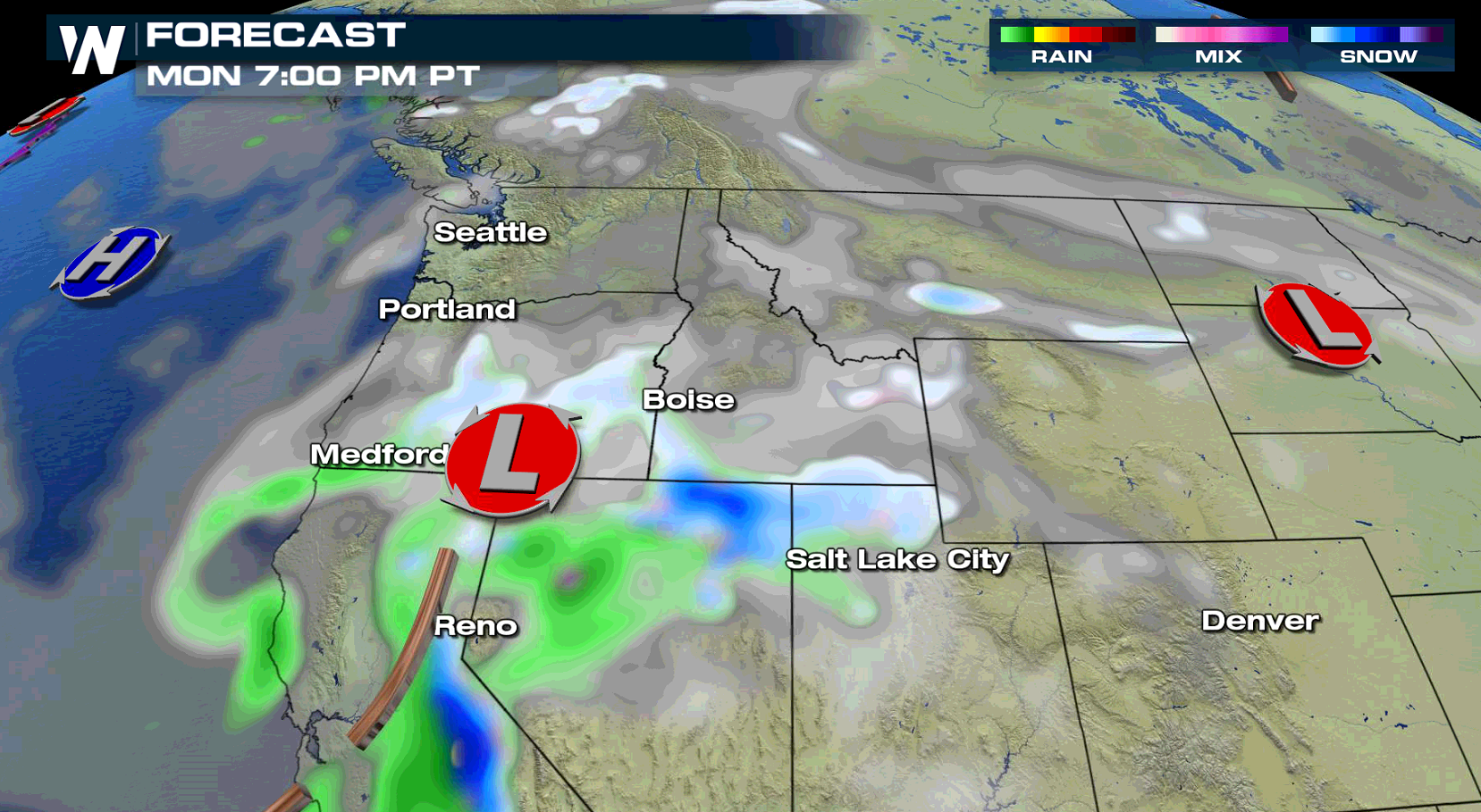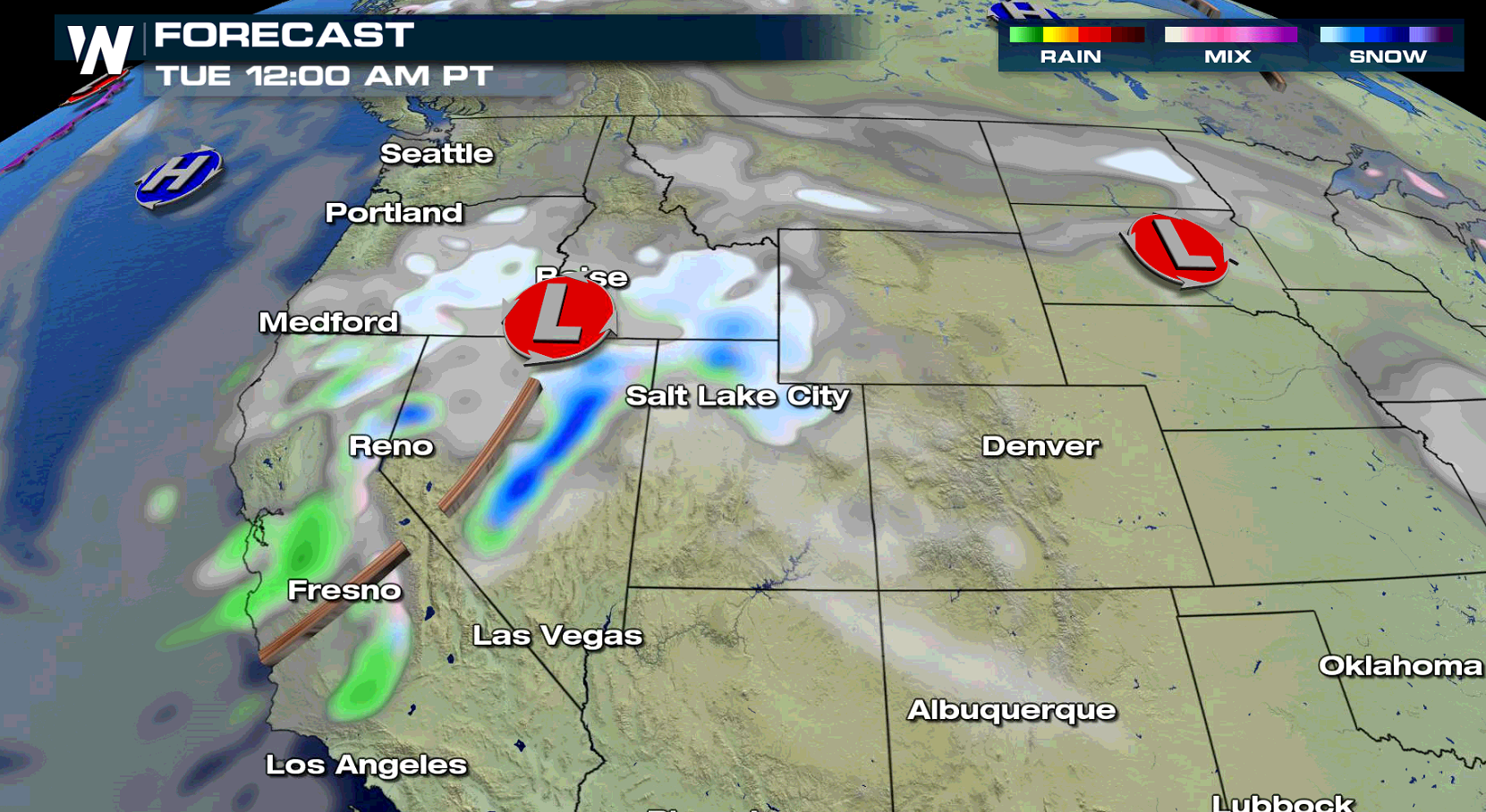 The front sitting over the Northwest will slowly push eastward throughout the day. Snow will spread from the higher elevations of California today (Monday) to the Rockies by Wednesday.
Rainfall and Snowfall Forecast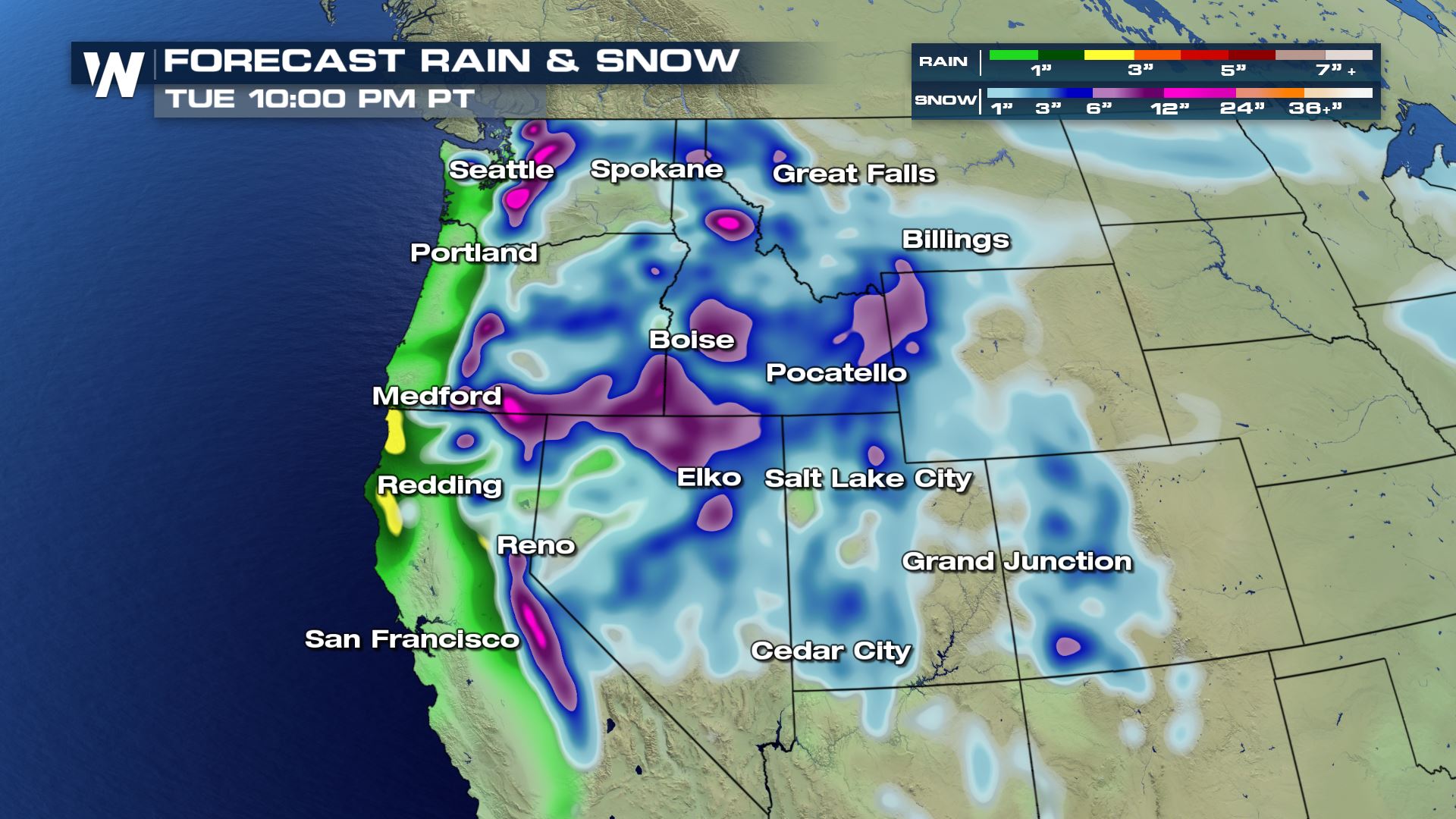 Heavy mountain snow and lower elevation rain will be possible through Christmas Day.  Some areas in Northern California could see rainfall totals exceeding 3 inches during that time.  Mountain snow accumulation will be anywhere from 12-24 inches through Christmas Day.  Highest totals will likely be in the Cascades and the Sierra Nevadas. For more information on this forecast, keep checking back with WeatherNation