A significant severe weather outbreak, including numerous tornadoes, is expected across the Deep South and parts of the Southeast Thursday. A TORNADO WATCH has been issued for much of the South and Southeast late tonight, even for locations near the Ohio Valley!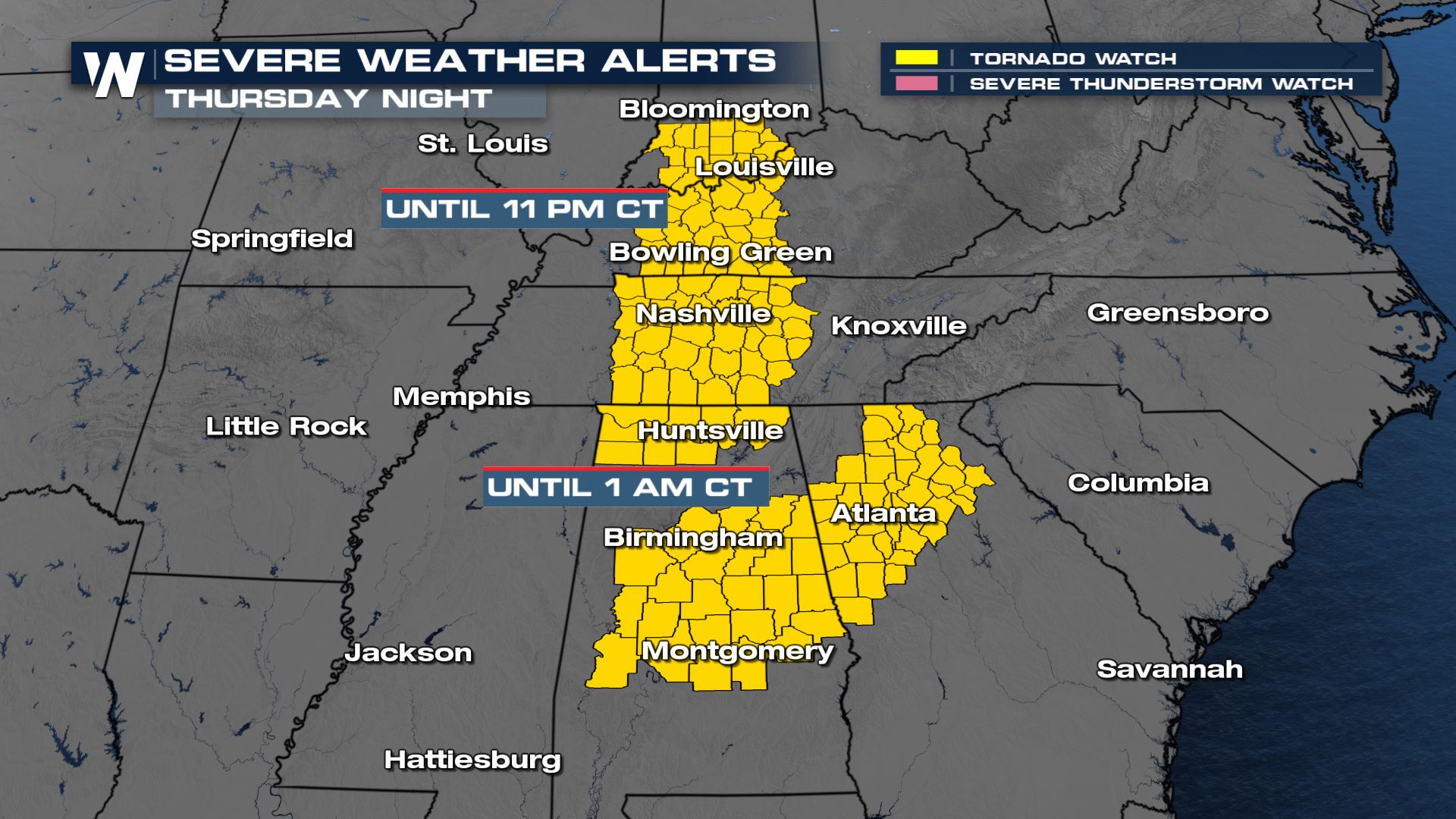 An Enhanced Risk in Orange (level 3 out of 5) has been issued for parts of Mississippi, Alabama and Tennessee for the potential of strong, long track tornadoes, 2" or larger hail and wind gusts higher than 70 mph.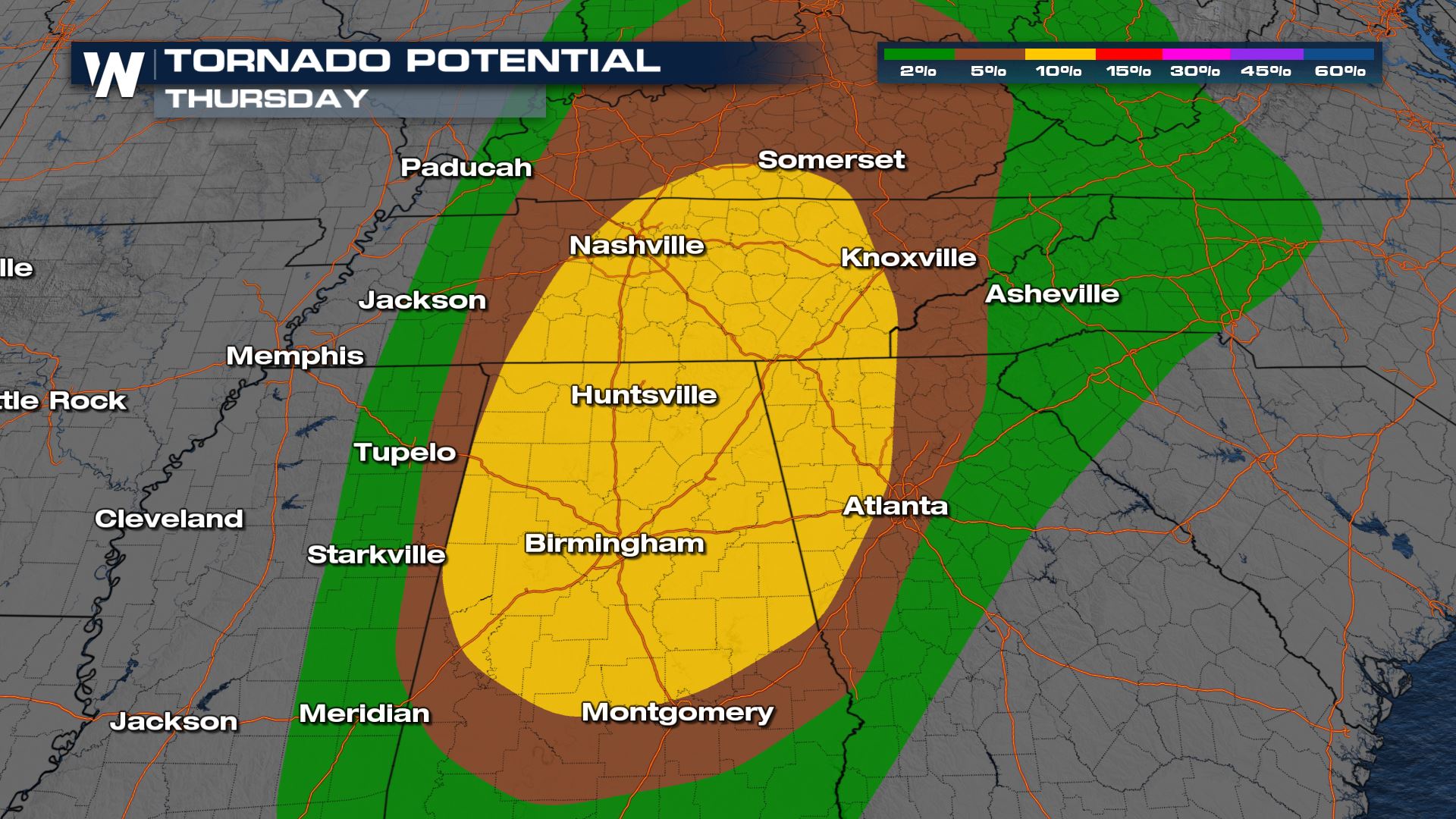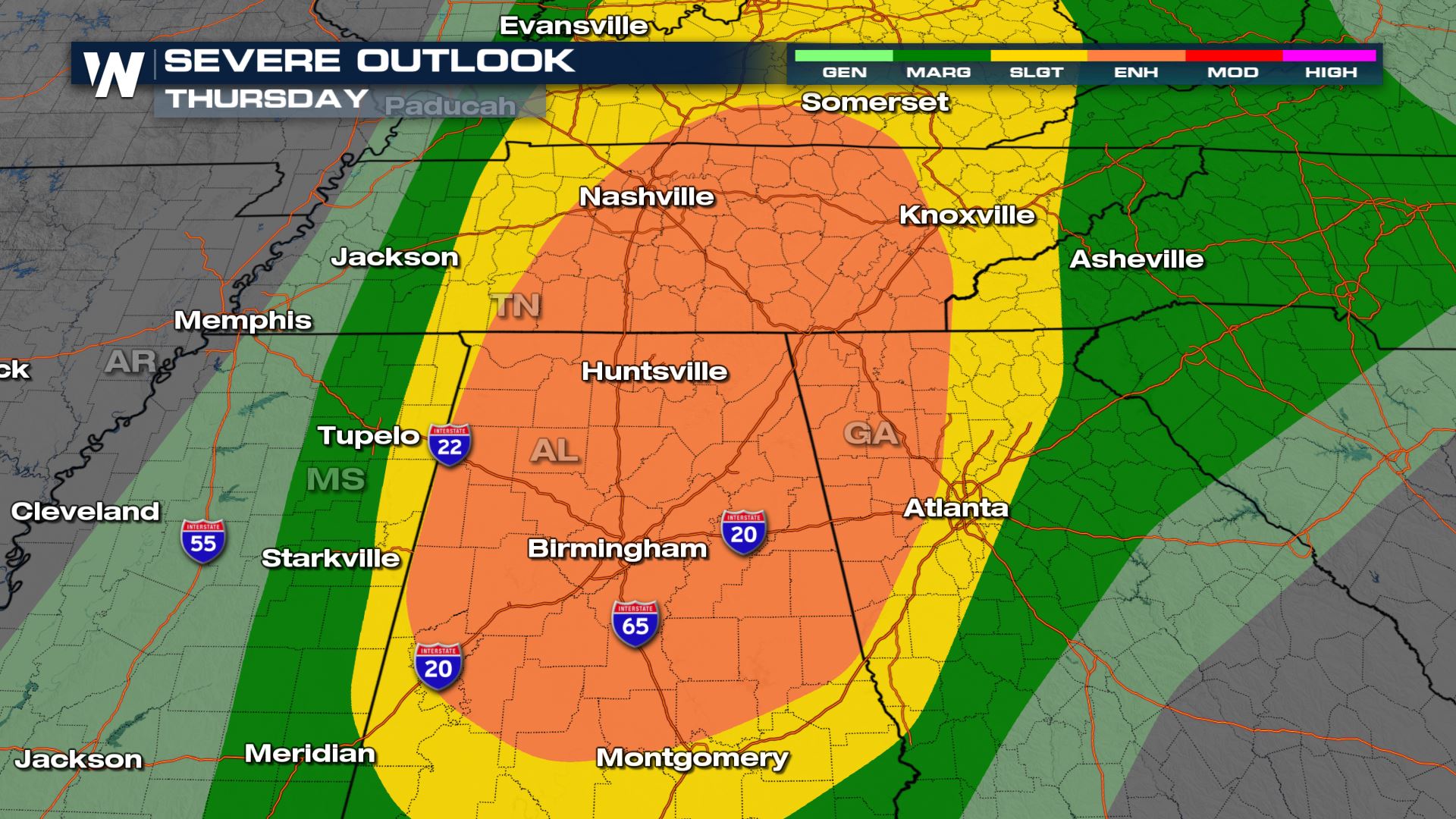 All hazards including strong tornadoes will be possible. A large part of Mississippi, Alabama, Tennessee, and Kentucky are included in the risk for tornadoes EF-2 strength or stronger. This happens when there is a combination of upper level lift, surface heating and wind turning with height. Any storm that forms in this environment will quickly be able to rotate and will need to be watched for the possibility of a strong, long track tornado.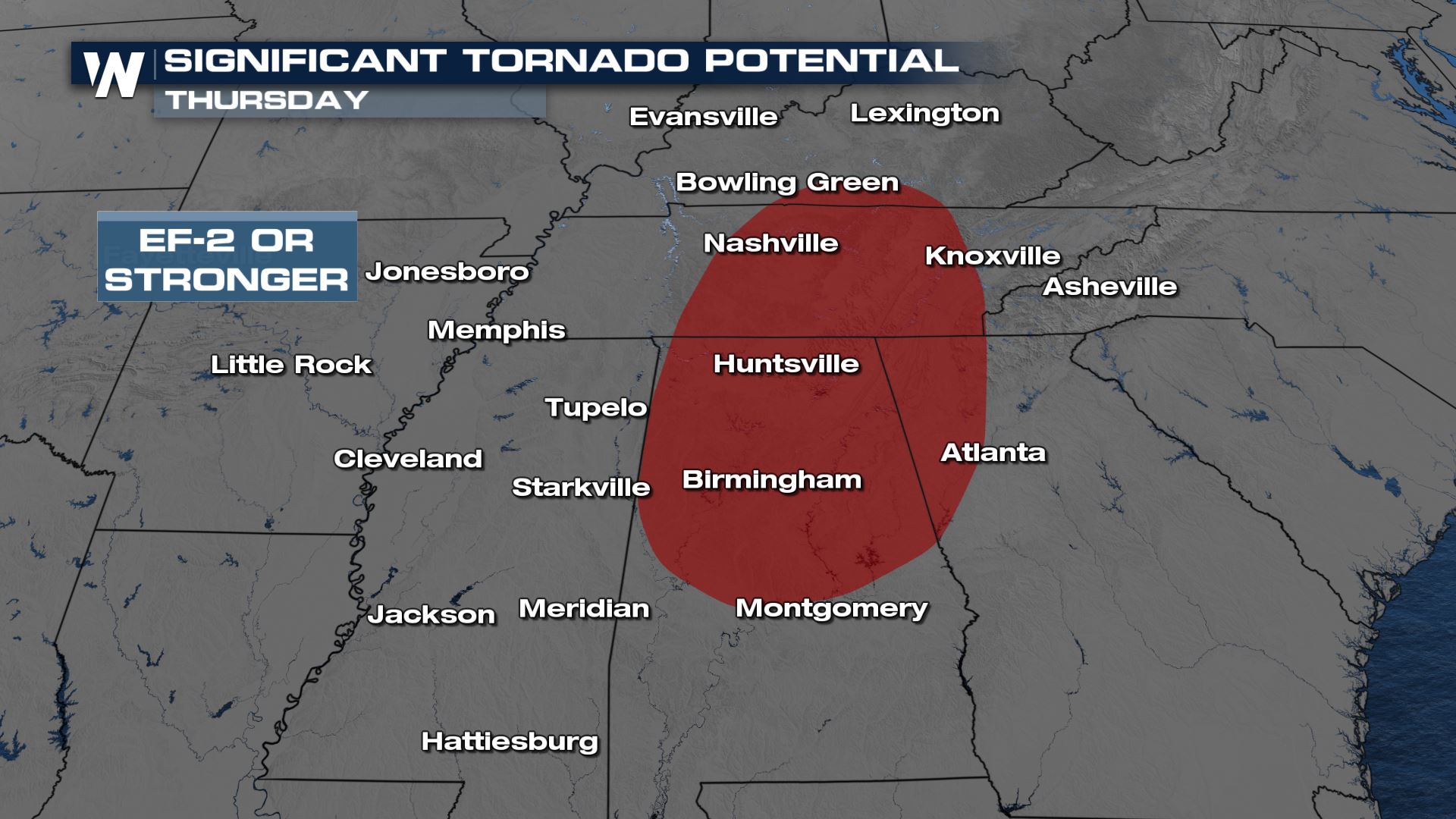 Gusty winds and large hail are also likely with any severe thunderstorm that forms in this environment. The highest wind gusts are expected in the red area in Mississippi, Tennessee, Western Kentucky, and Alabama.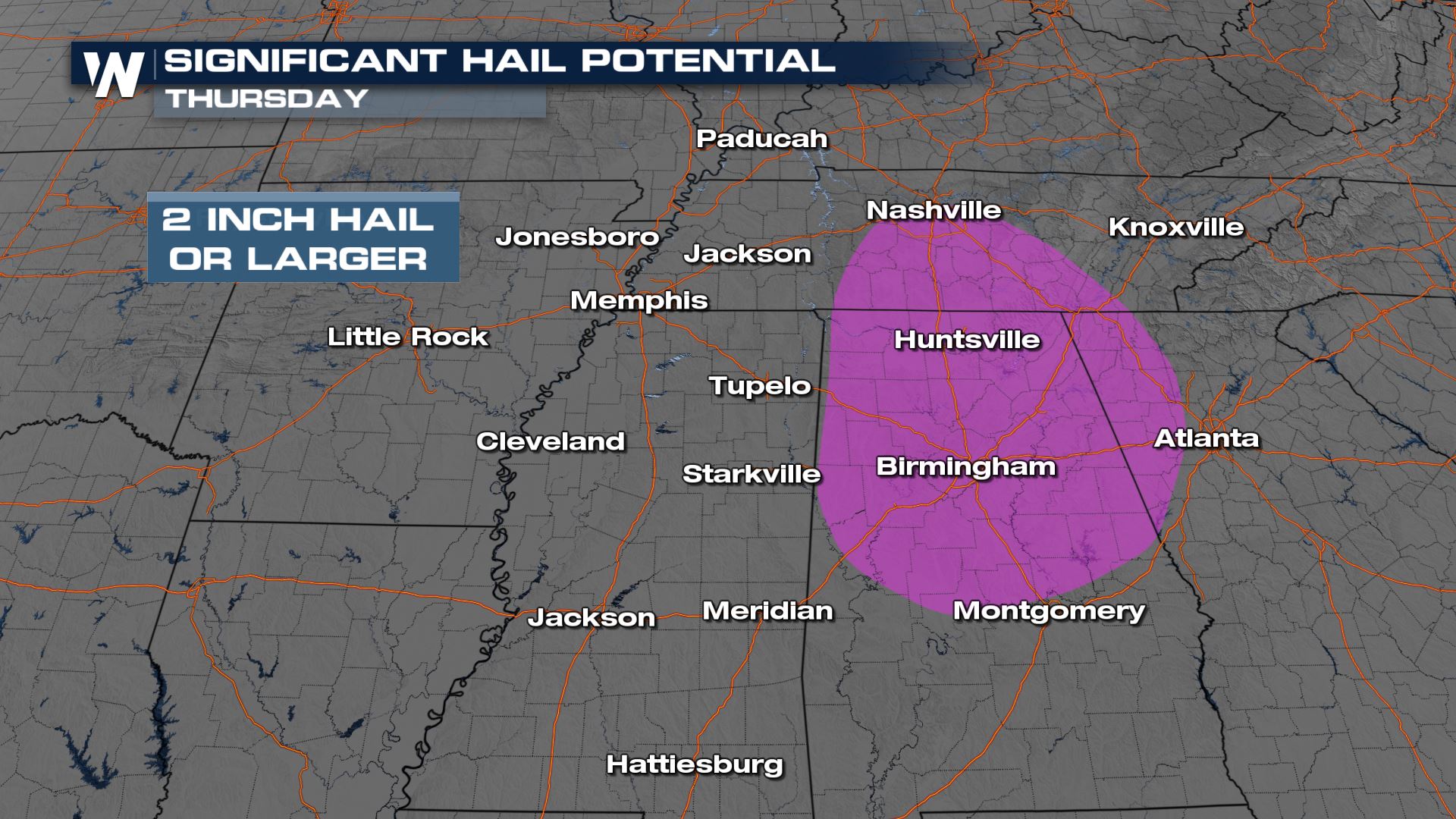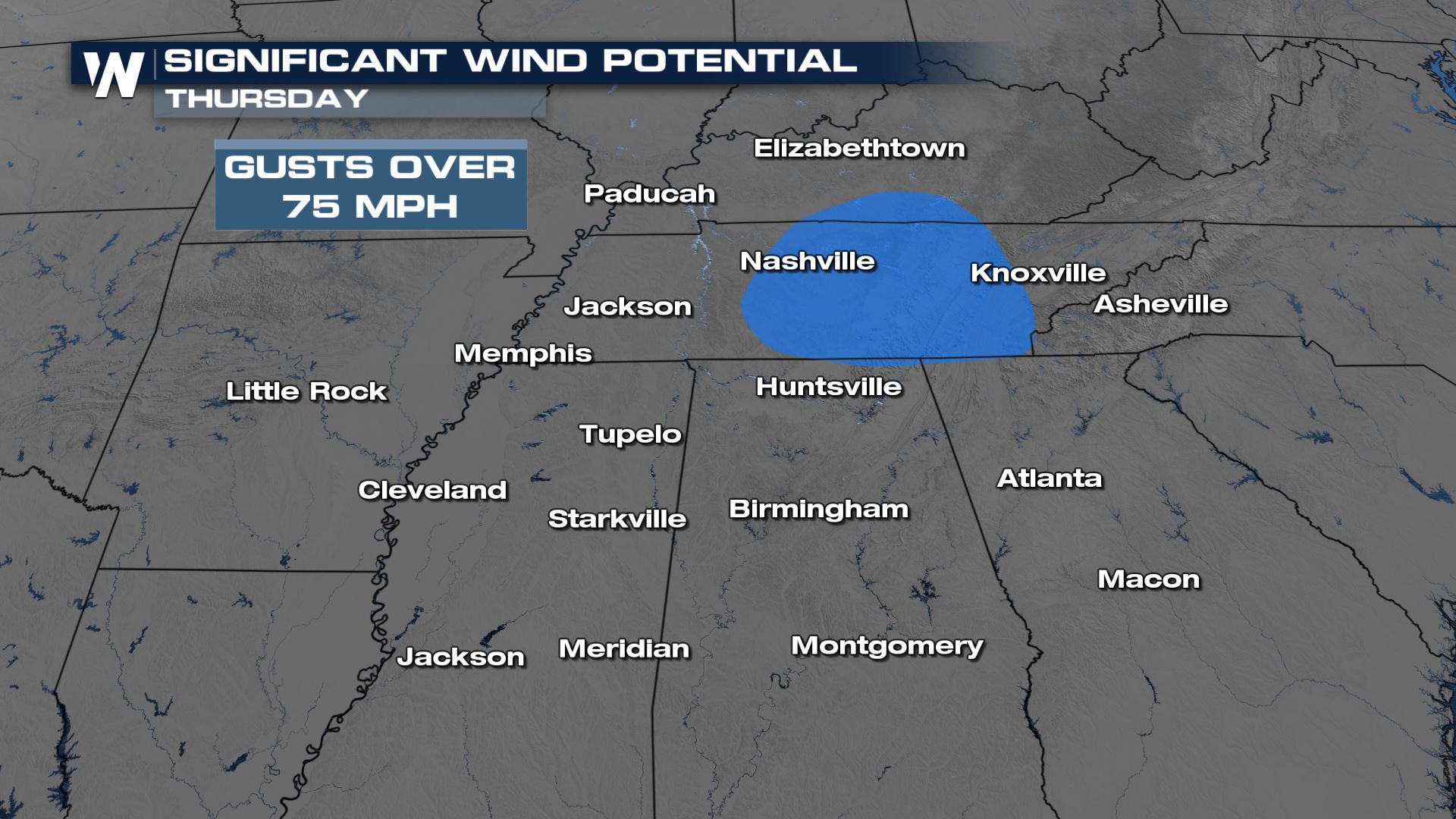 Forecast
Severe storms and heavy rain continue to be possible into the evening hours even as energy in the atmosphere starts to decrease. The strongest storms will be closest to the cold front and center of low pressure. As the storm system moves east into the overnight hours, isolated to scattered severe storms will be possible in the Ohio River Valley along the cold front. Gusty straight line winds and 1" hail will be the biggest threats in these areas, but a brief spin-up tornado can't be ruled out.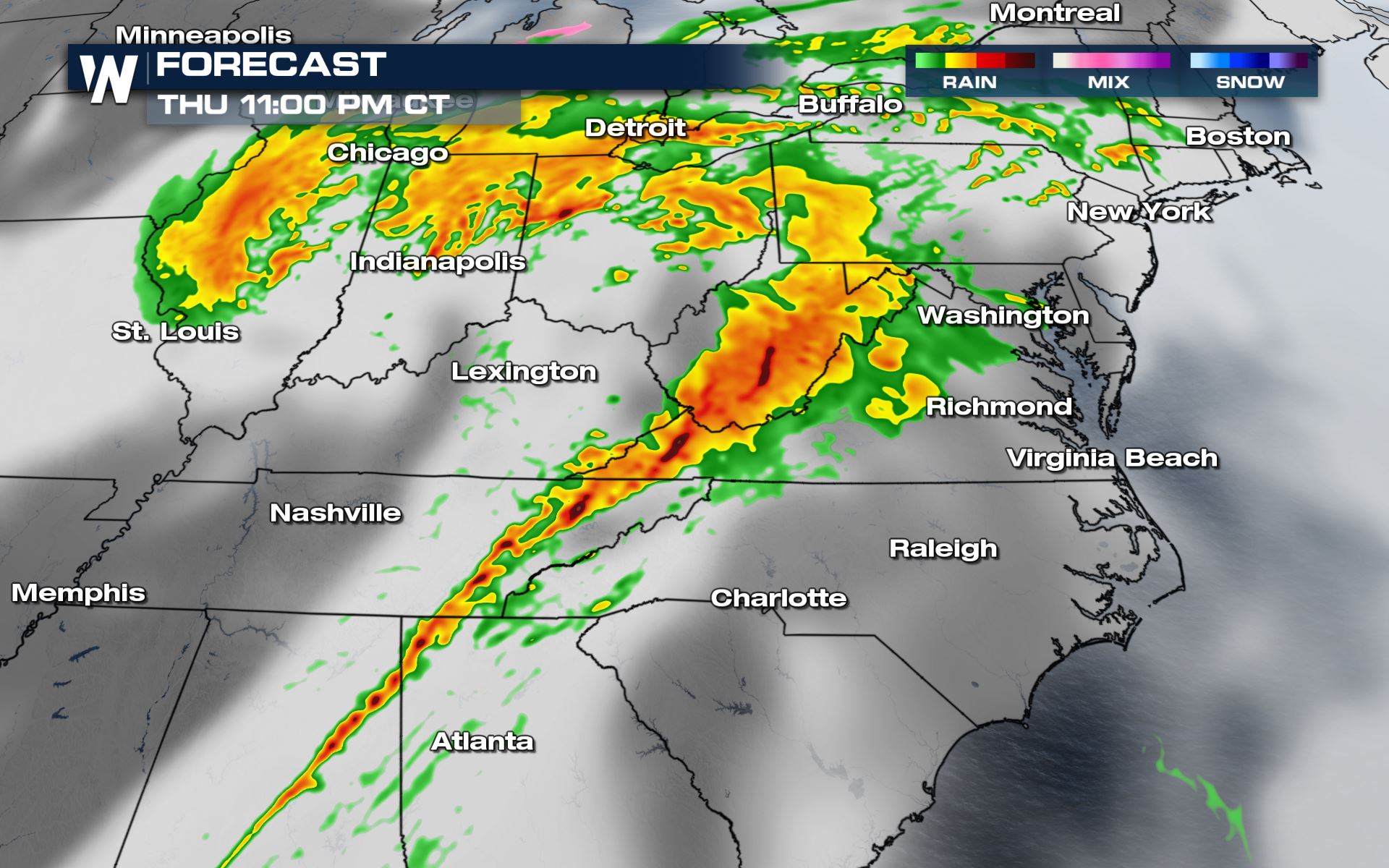 The severe weather threat continues into Georgia, the Carolinas and Mid-Atlantic Friday. Make sure you and your family have multiple ways to receive weather warnings especially since some of these storms will happen when it's dark outside and even overnight. Stay with WeatherNation for updates on this severe weather event.