Snow was flying through the air early Friday morning, September 21. Ice crystals rose and fell across the Continental Divide of Colorado's Rocky Mountains.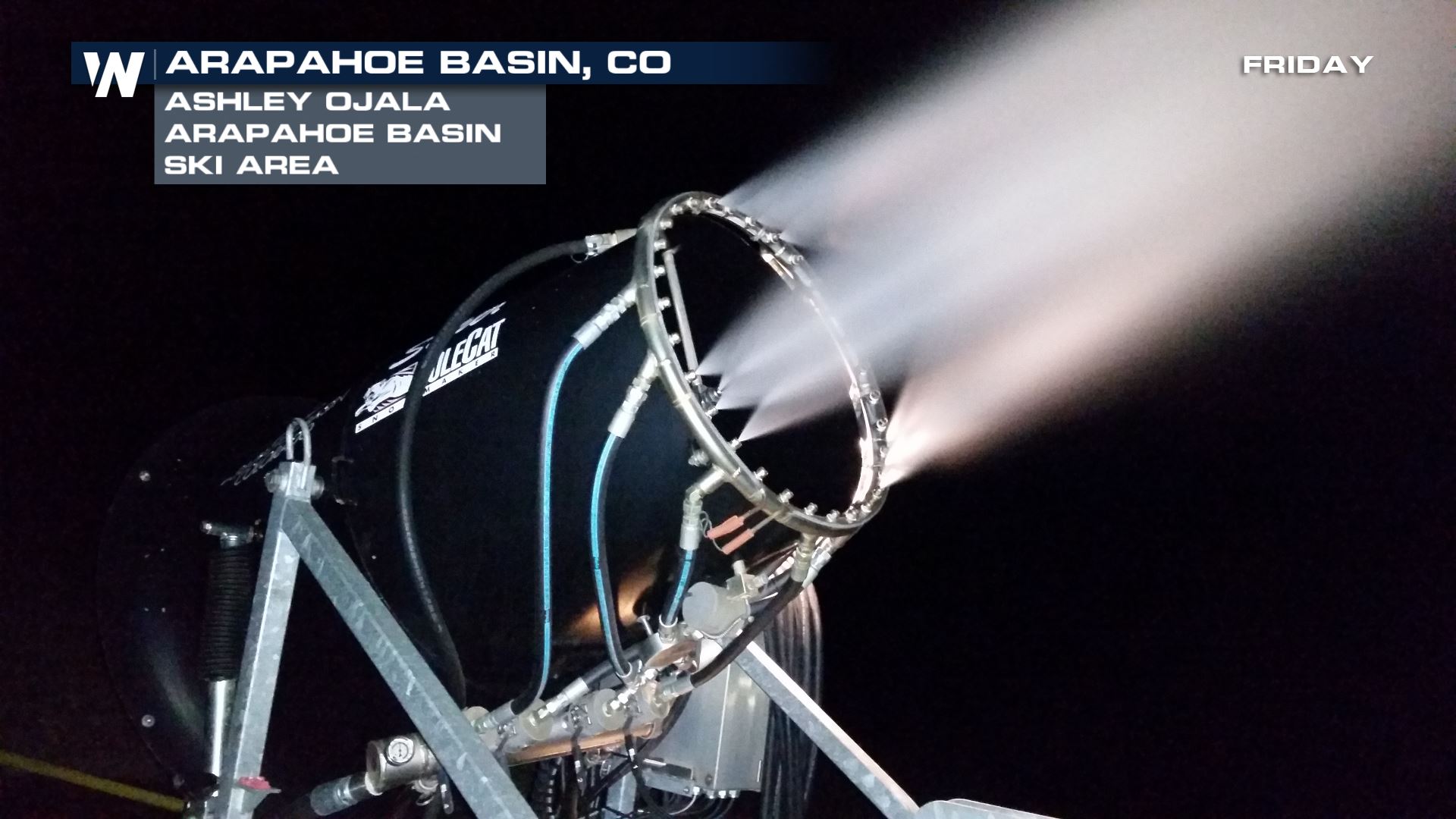 As the sun rose, a fresh blanket of snow was found conveniently located within the ski trails of Araphaoe Basin Ski Area.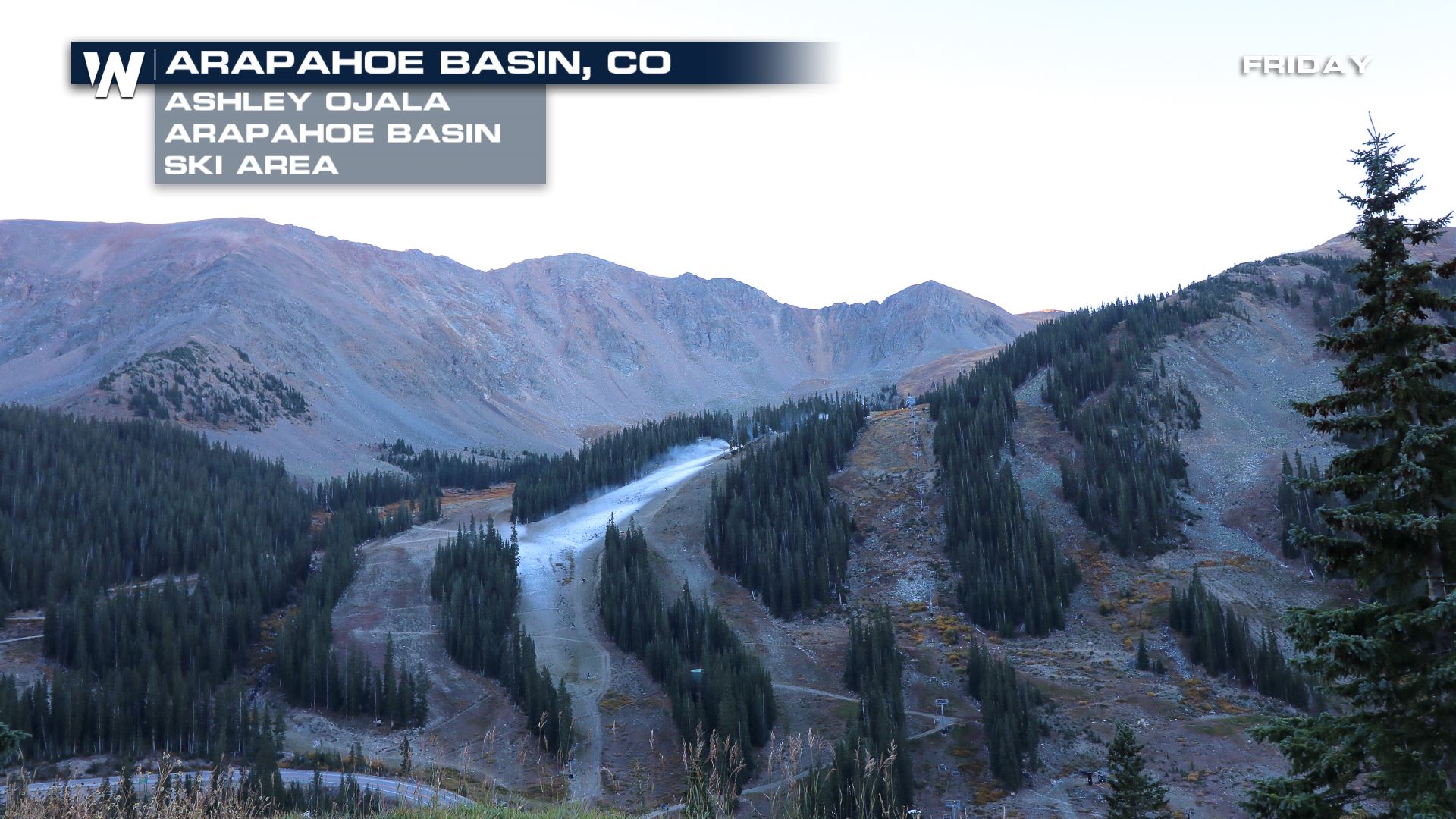 It was officially the first snow making process for the fall/winter/spring season at Araphaoe Basin. Representatives from the ski area said it was the earliest they've turned on the snow guns in the last 10 years!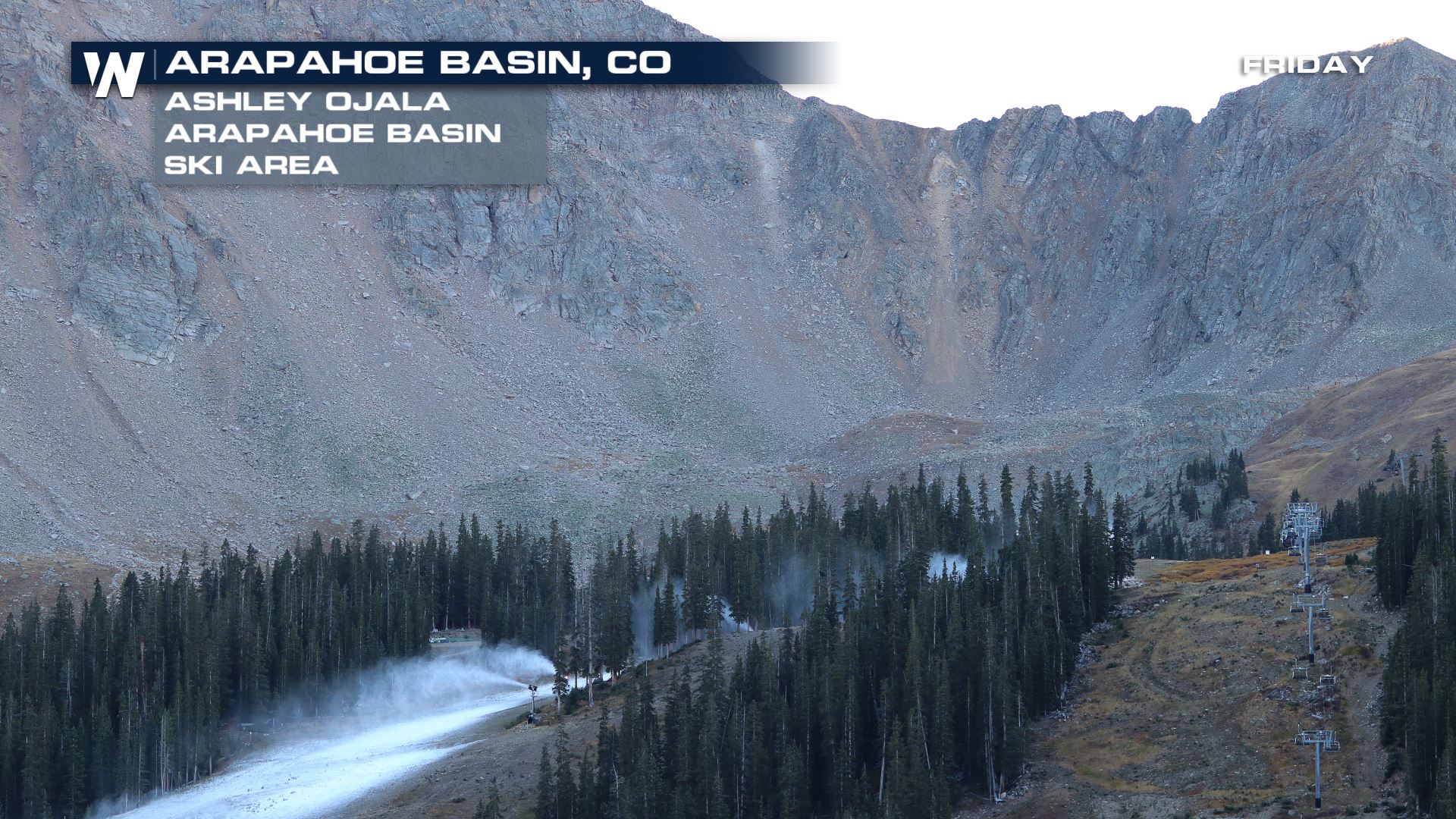 Colder overnight temperatures combined with dry air conditions led to the perfect opportunity to get the rust off the snow guns and get them blowing early Friday morning.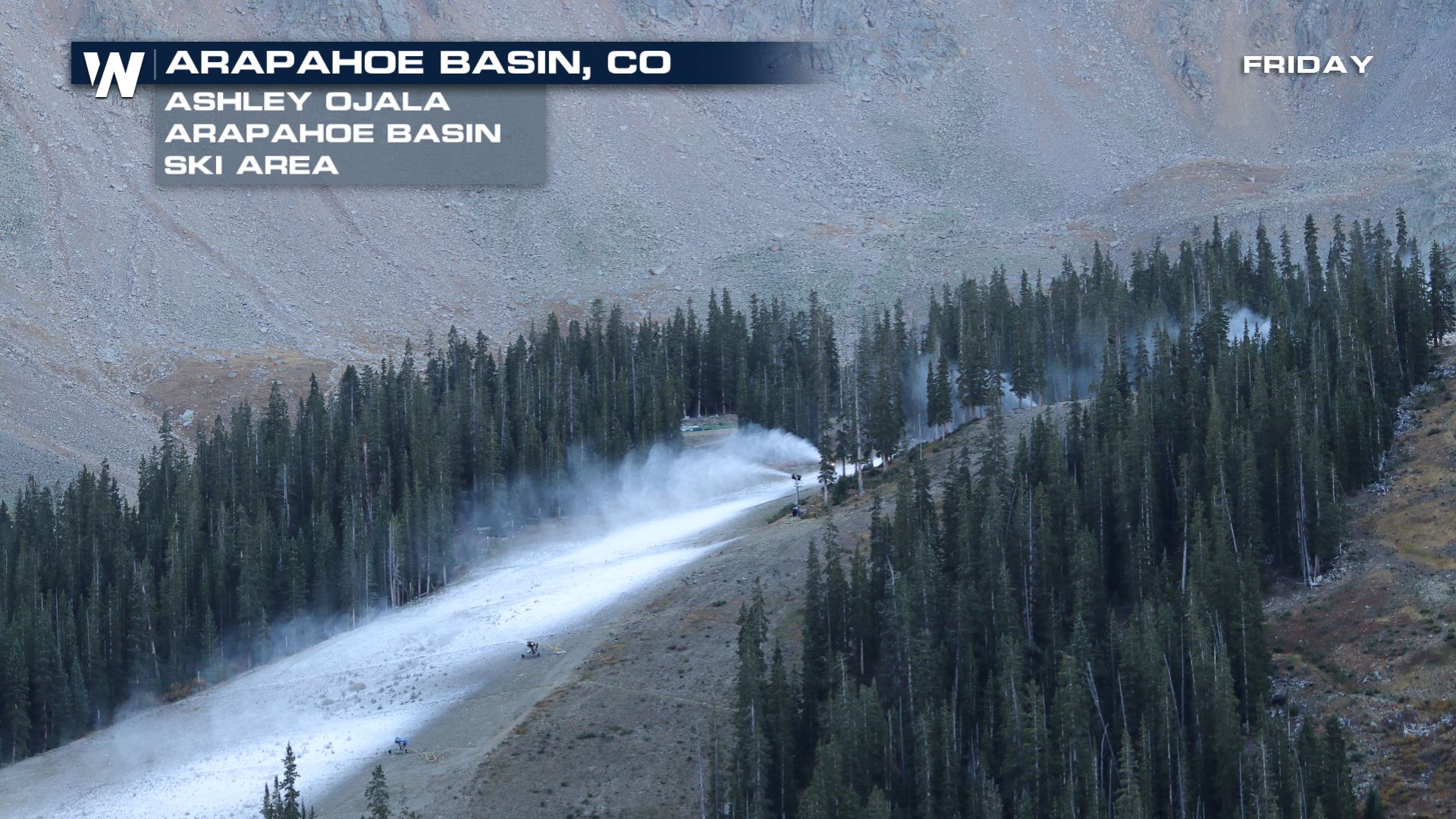 Arapahoe Basin Ski Area competes in a friendly competition with nearby Loveland Ski Area to see who can open first for the winter season. Usually one of the two resorts ends up being the first to open up in the country. The cold, dry nights are perfect for making snow and with longer nights ahead, many ski resorts will have the opportunity to do the same. All pictures are credited to Ashley Ojala - Araphahoe Basin Ski Area For WeatherNation, Meteorologist Steve Glazier