Soggy, stormy, unsettled weather in the Northeast states is being replaced by sunnier and hotter conditions for the end of the weekend and beginning of the week.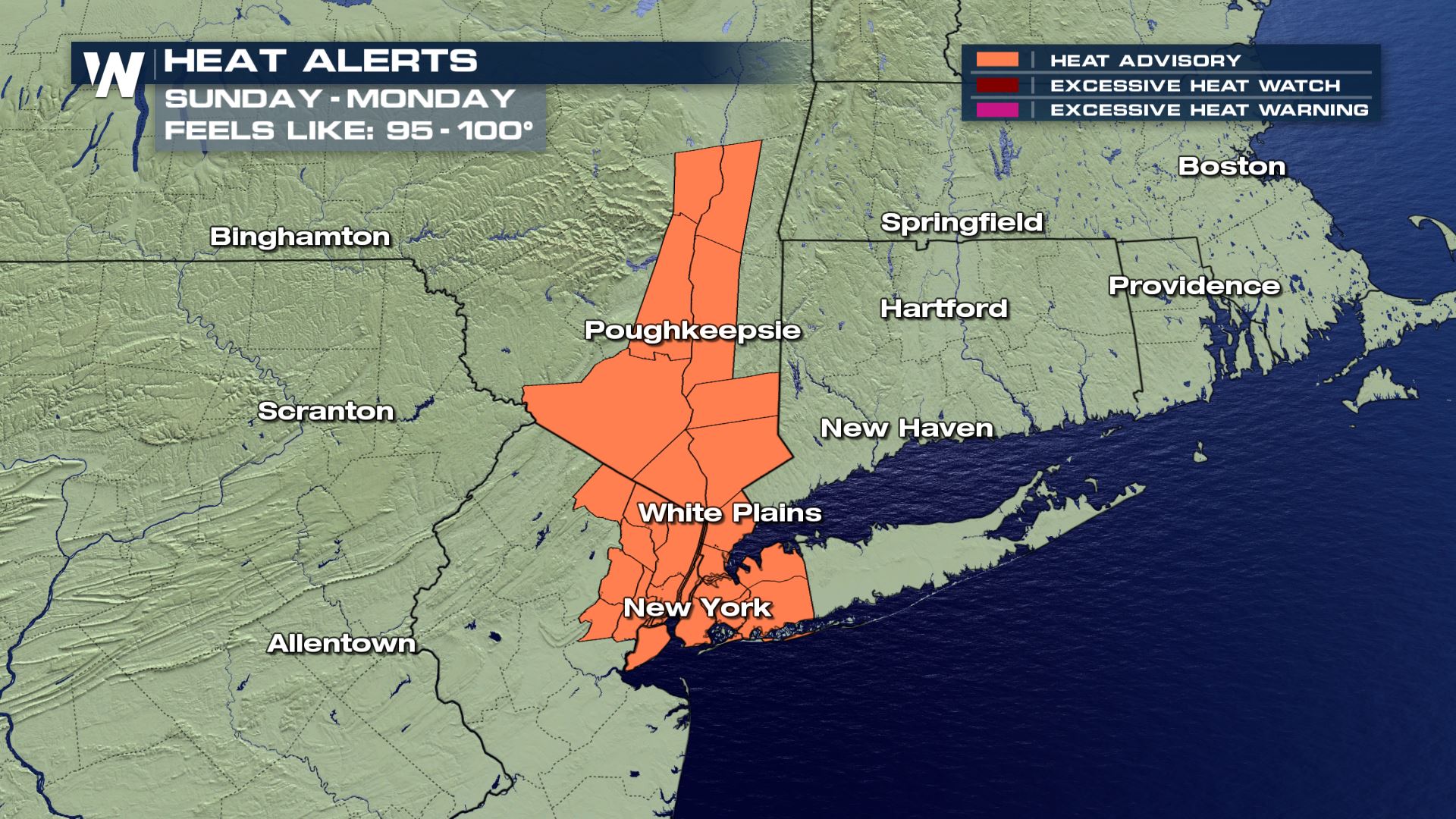 Heat alerts are in effect Sunday and Monday, August 5 and 6 The combination of warm temperatures and muggy humidity levels will lead to uncomfortable feels-like conditions. The heat index, also known as feels-like temperature, will approach 100 degrees in a few spots. This means that heat-related illnesses will become more likely during the hottest parts of Sunday and Monday.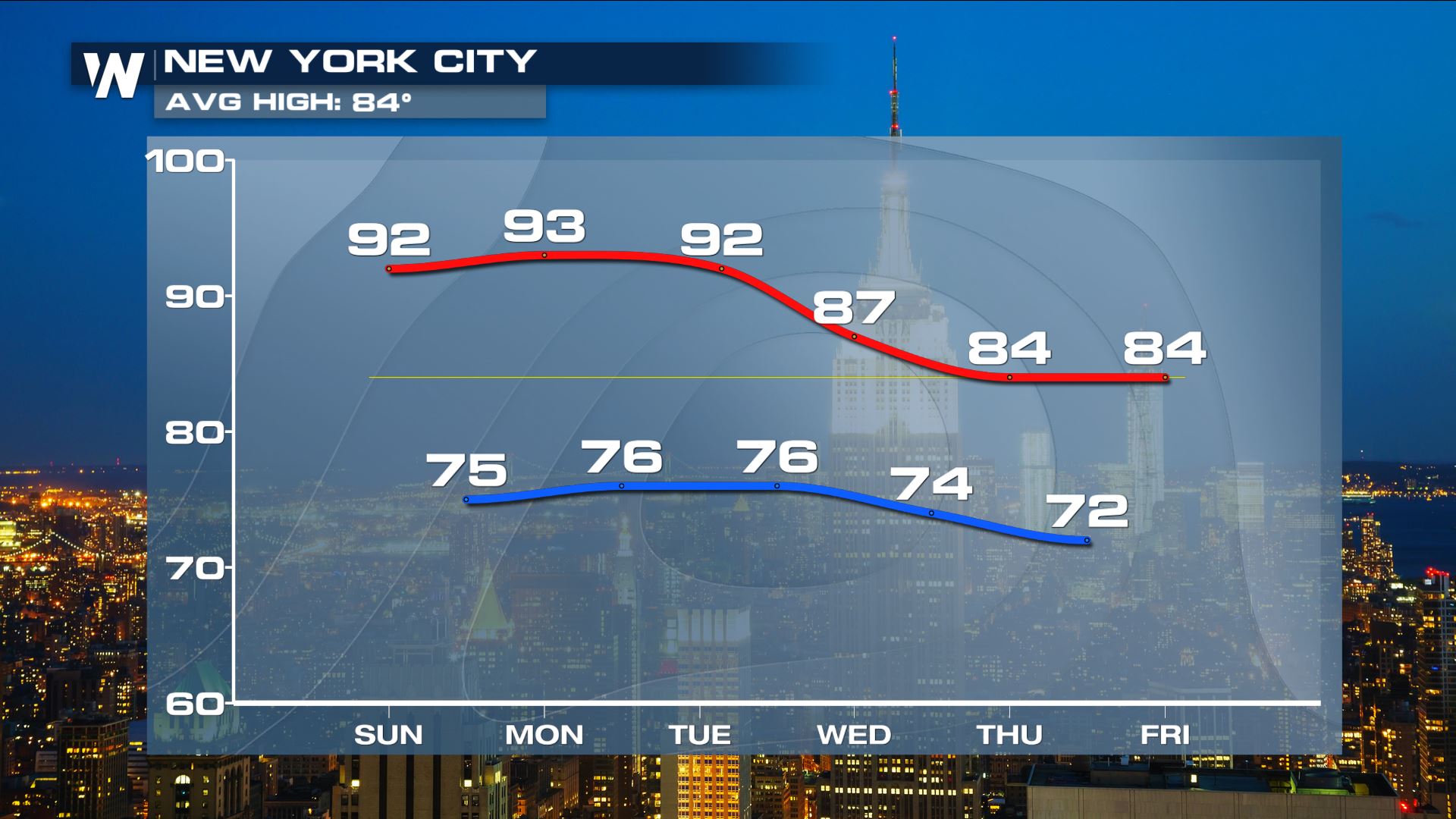 The forecast Sunday, August 5 to Friday, August 10 for New York City shows high temperatures (red line) will be well above average through Tuesday before cooling off closer to average by the end of the week. Low temperatures (blue line) will be quite warm as well.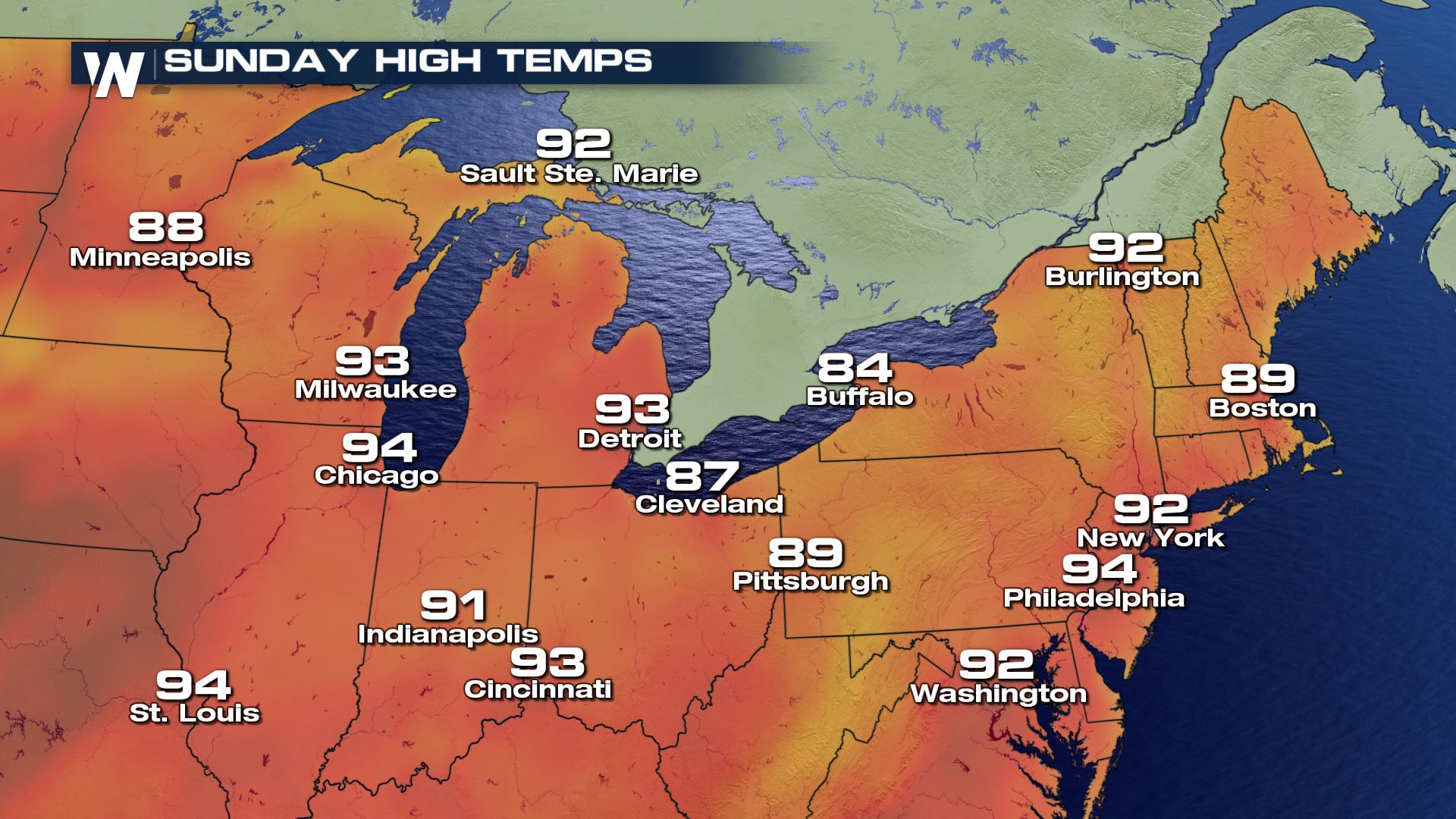 The forecast Sunday, August 5 shows high temperatures will be hot across the board from Milwaukee to Burlington and to D.C.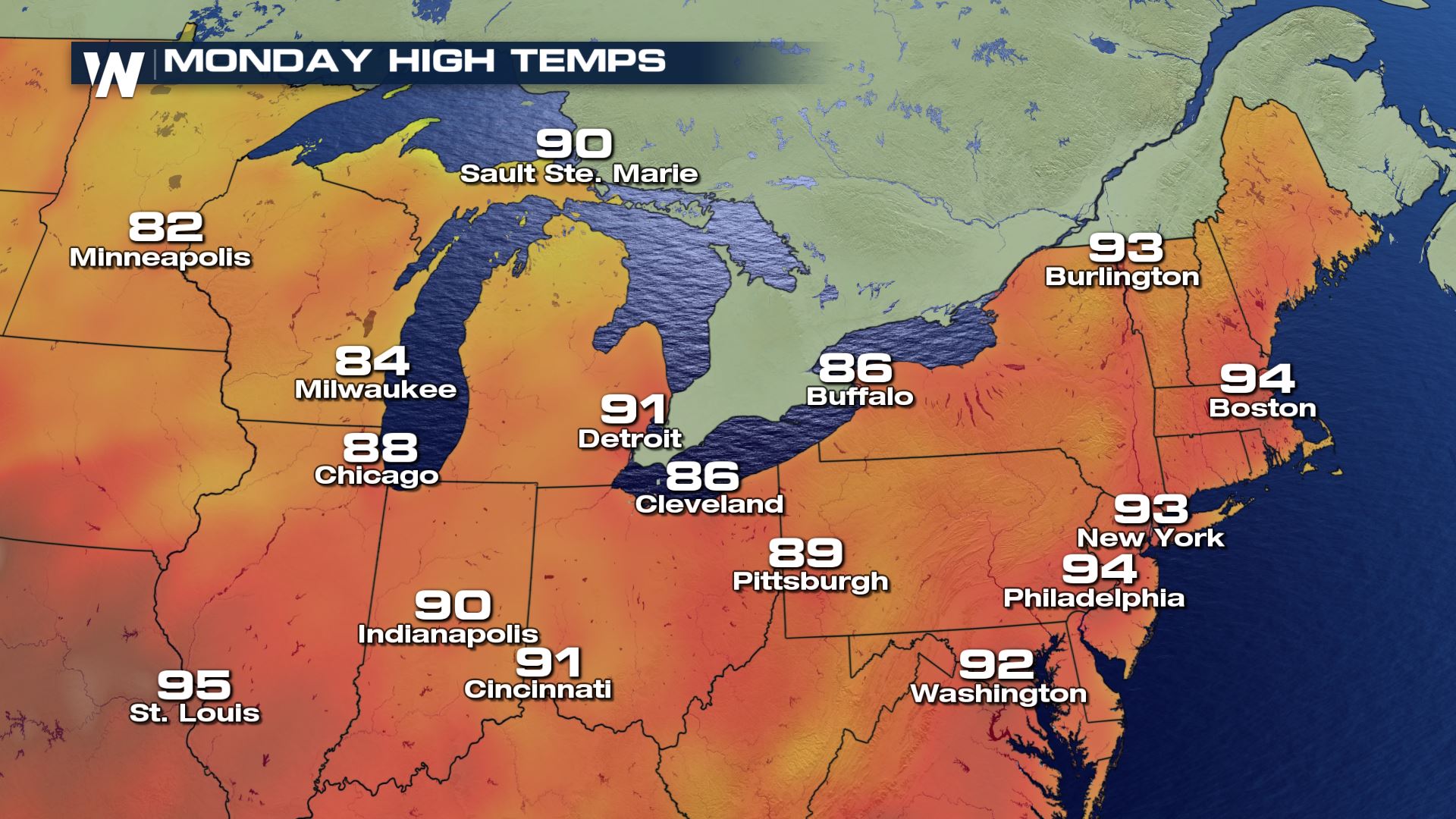 On Monday, August 6 a cold front will move through the Twin Cities, Milwaukee and Chicago. It will drop temperatures by 5 to 10 degrees. However, the heat will be pushed and concentrated across the central and eastern U.S.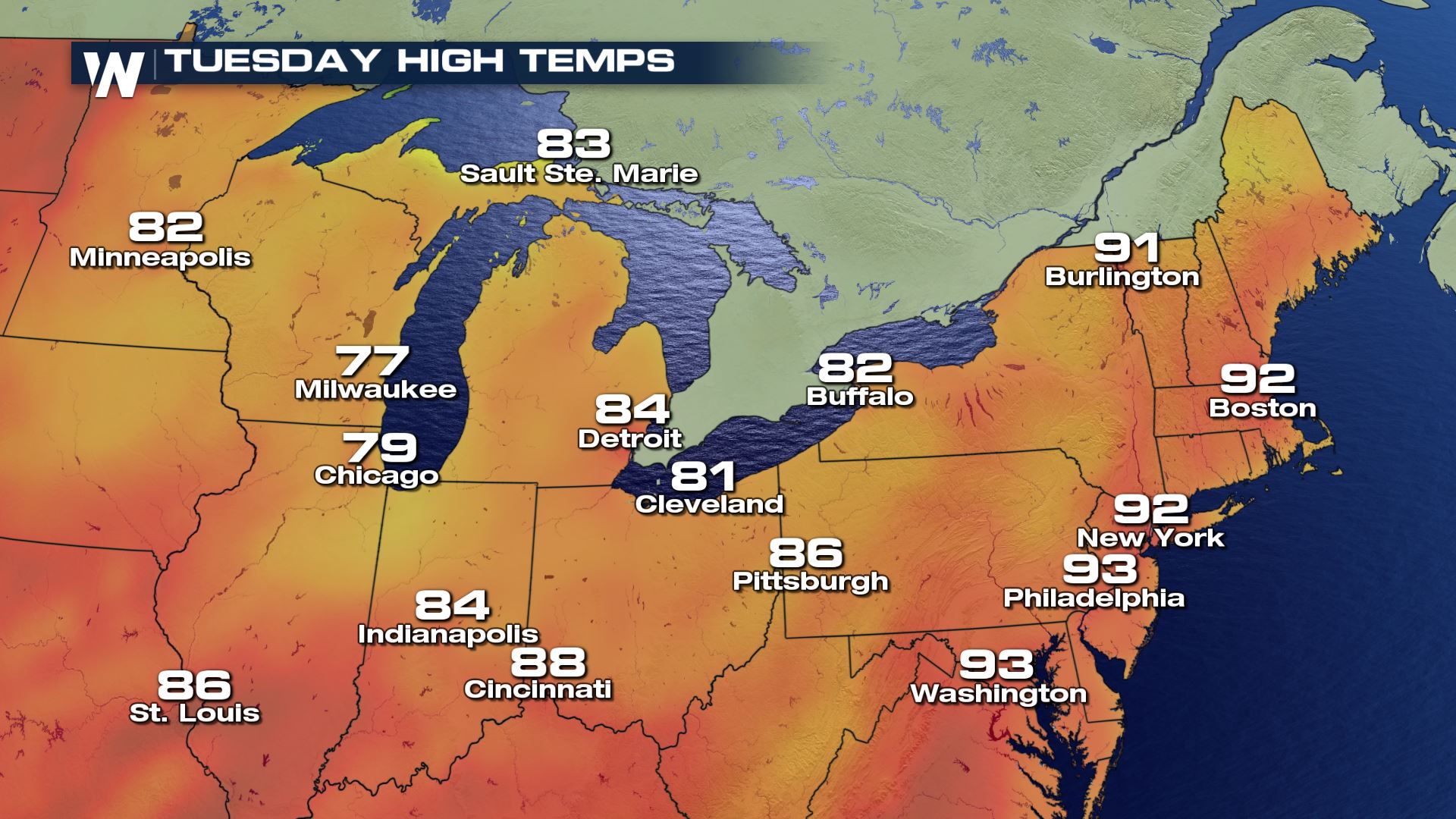 Tuesday, August 7 will continue to cool for many cities. The cold front cooling the temperature will move through Cleveland and Detroit, but not through the immediate East coast just yet.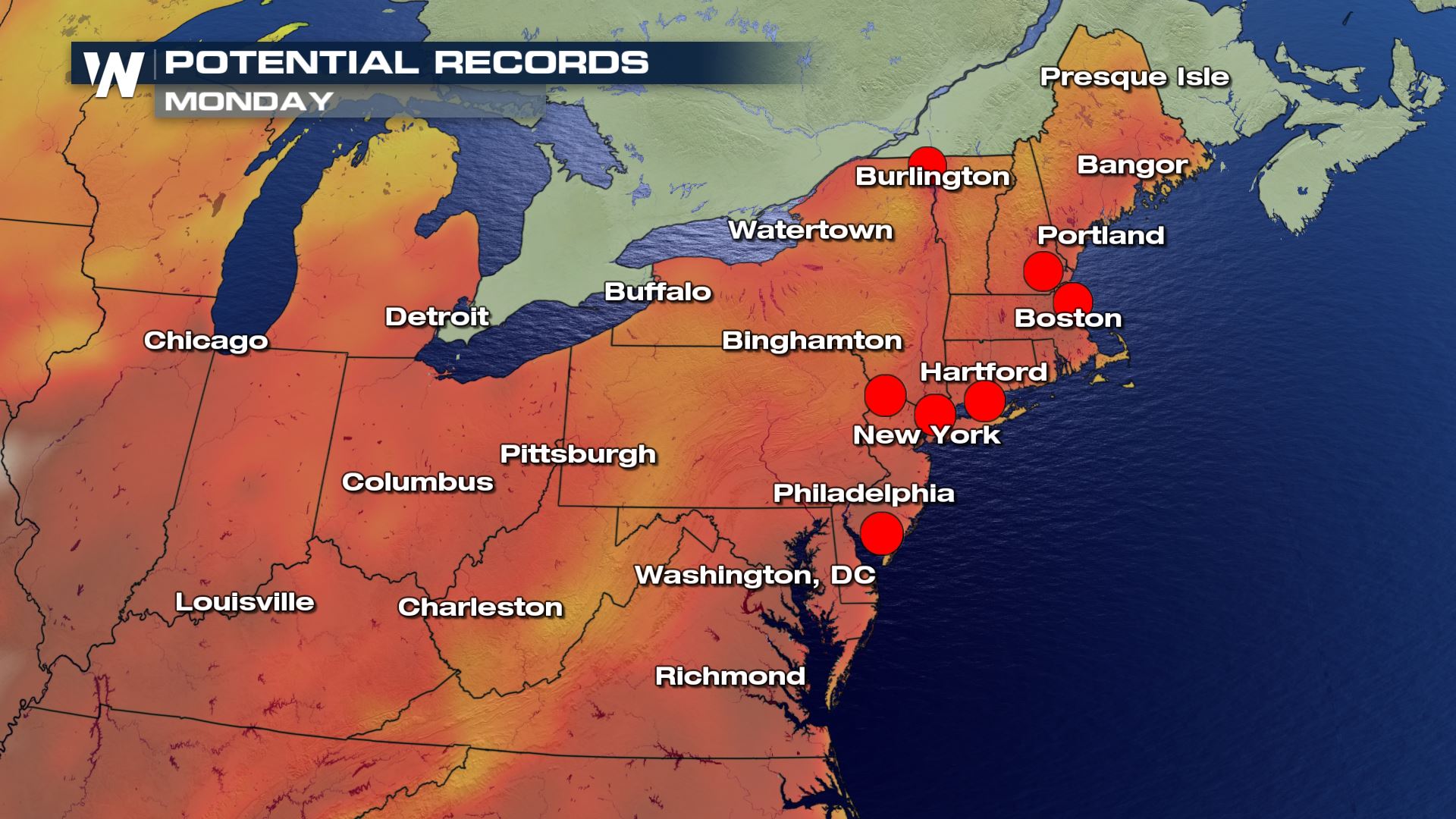 Monday, August 6 appears to be the day when most local temperature records are at risk of being tied or broken. The red dots above indicate where we may have new record highs Monday afternoon. Many areas will feel the cooler air by Wednesday. For WeatherNation, Meteorologist Steve Glazier