It's Meteorological Spring and the season is surely getting off to a warm start across the United States' Great Plains this week.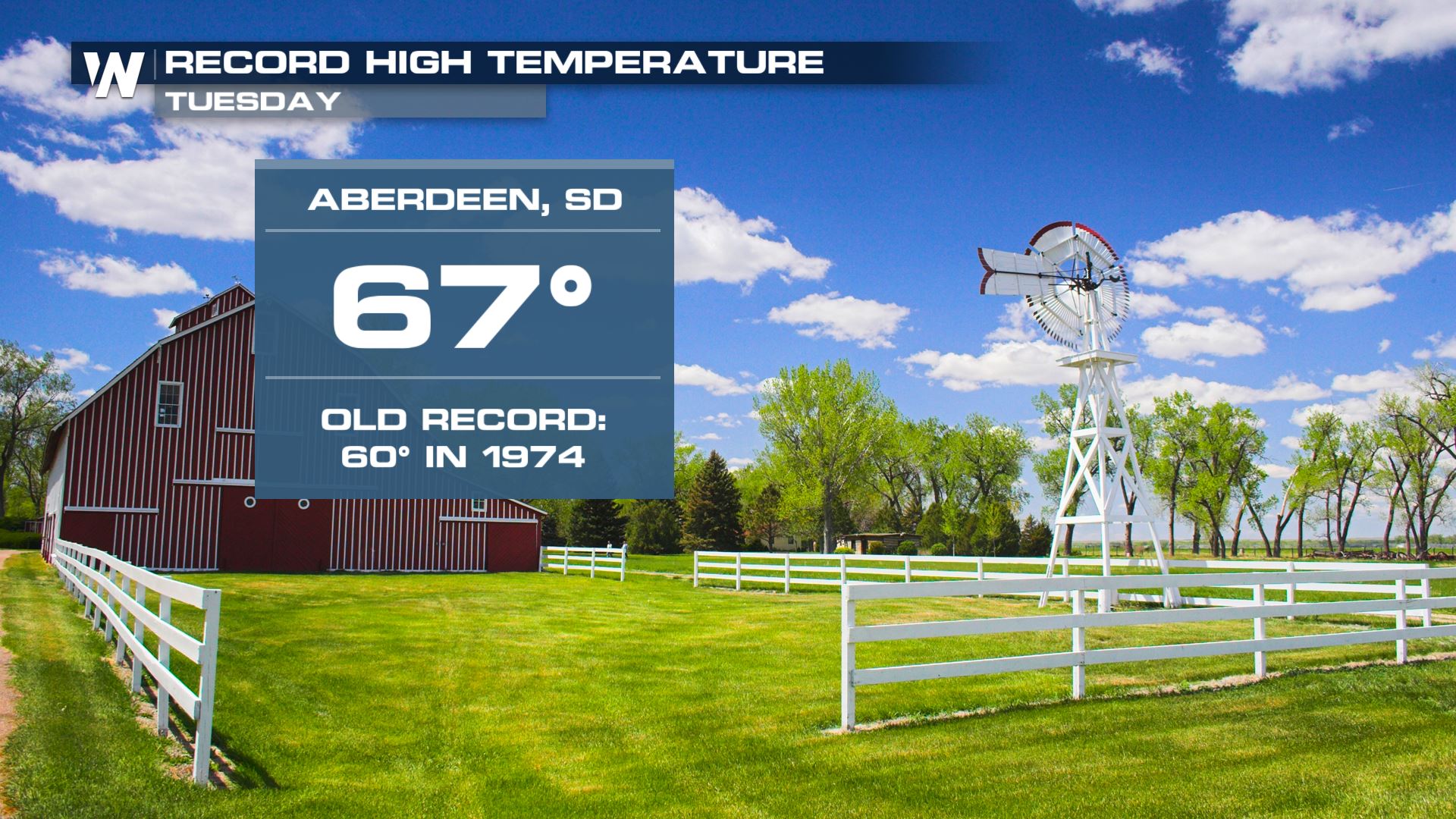 Record high temperatures were already broken this week. One example Tuesday was Aberdeen, South Dakota reaching to 67 degrees! That temperature broke the daily record high for Tuesday, March 2nd of 60 degrees set in 1974.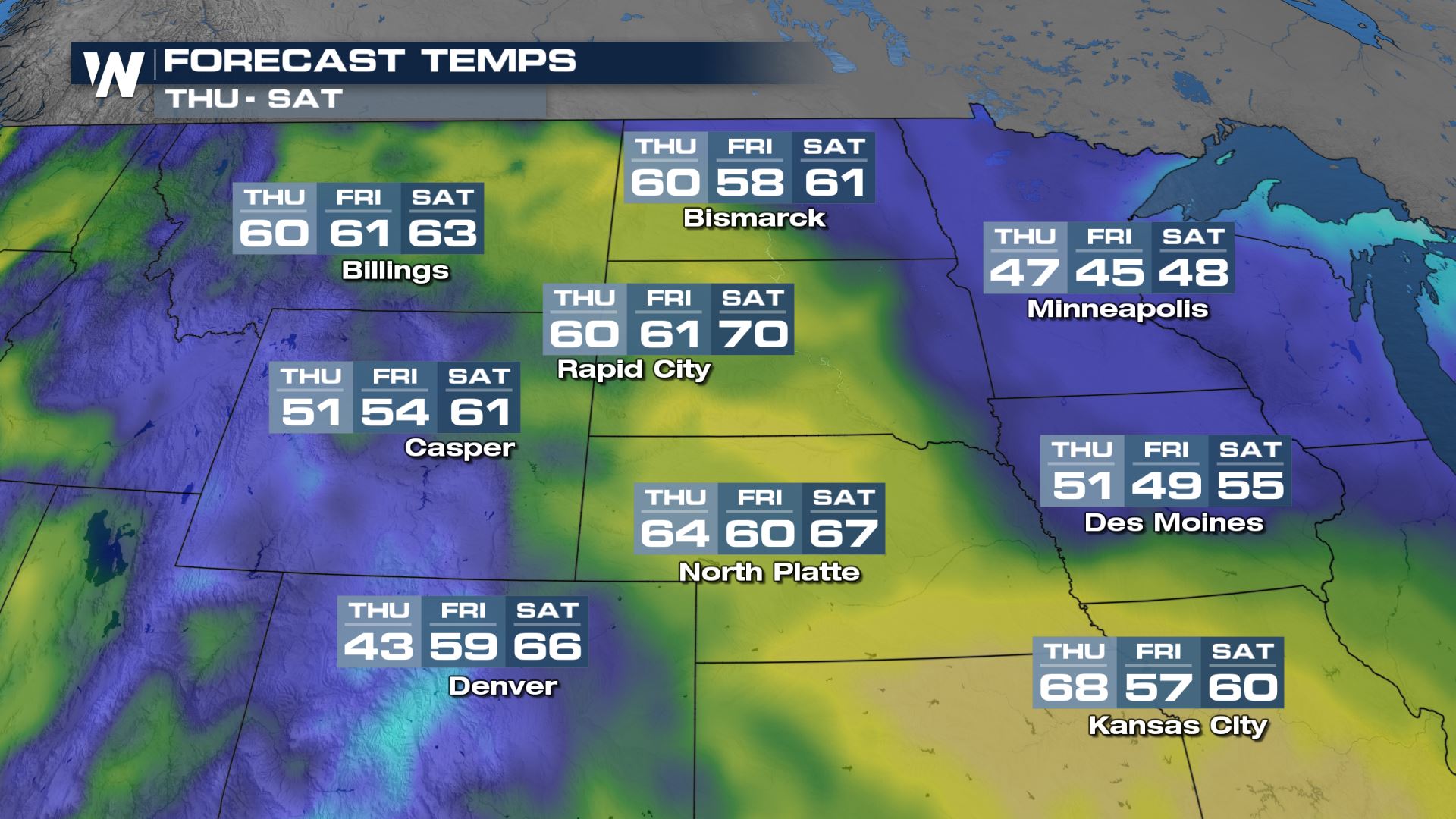 Looking ahead, a bubble of warmth will be felt across the Plains this week. One exception to this will be a brief cool down from an area of low pressure and rain/storms on Thursday/Thursday night.
Related Article: Severe Storms Possible Thursday
Outside of the passing clouds, showers, and cooler weather Thursday the temperature outlook for the central Plains features much warmer-than-average conditions into the first weekend of March. High temperatures will be 10-15 degrees above average for this time of the year.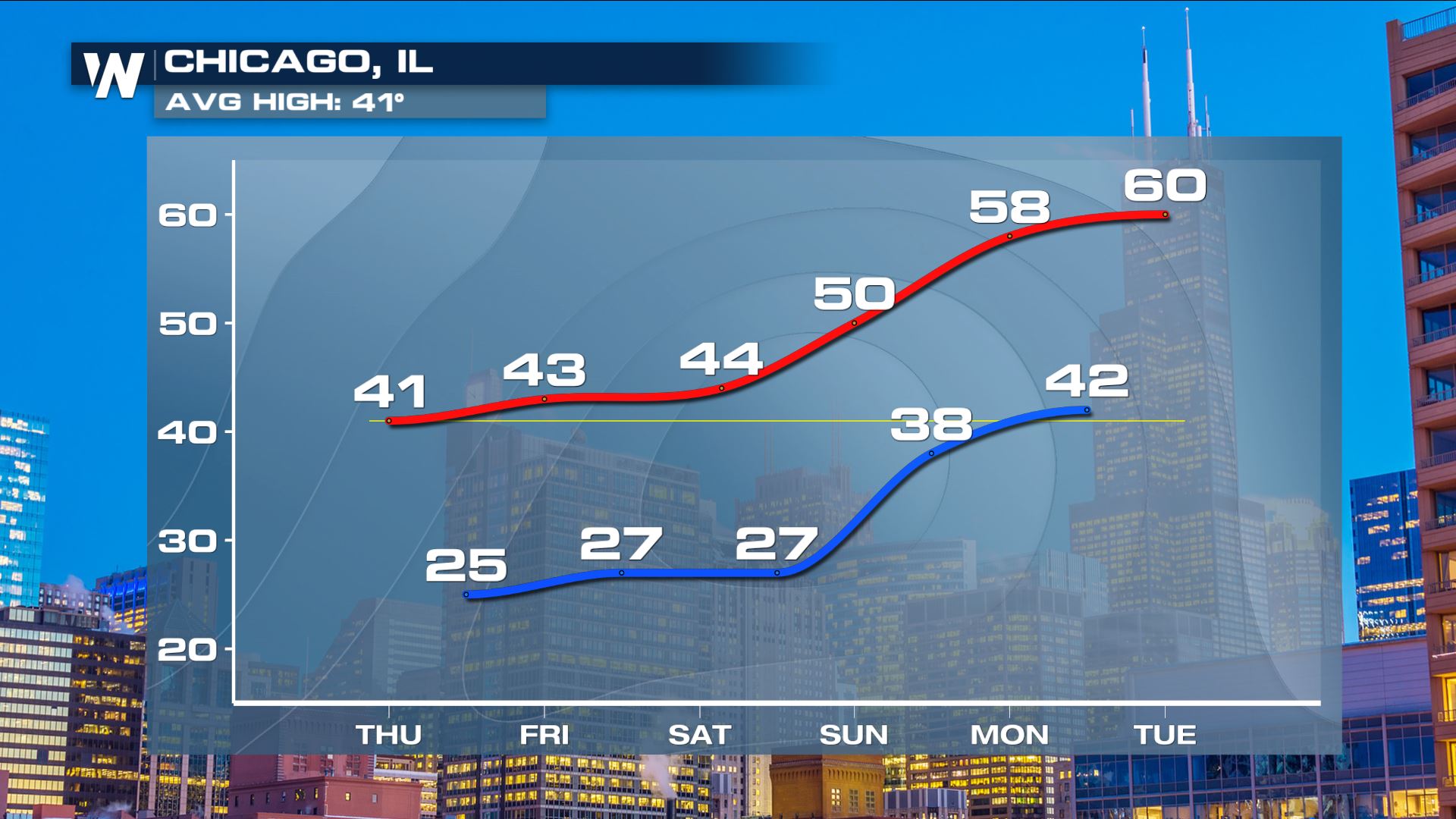 The warmest of this early-spring air will move toward the Great Lakes region this weekend and into next week. Meanwhile in the West, cooler weather will start to return beginning Monday, March 8 and continuing through the end of the week.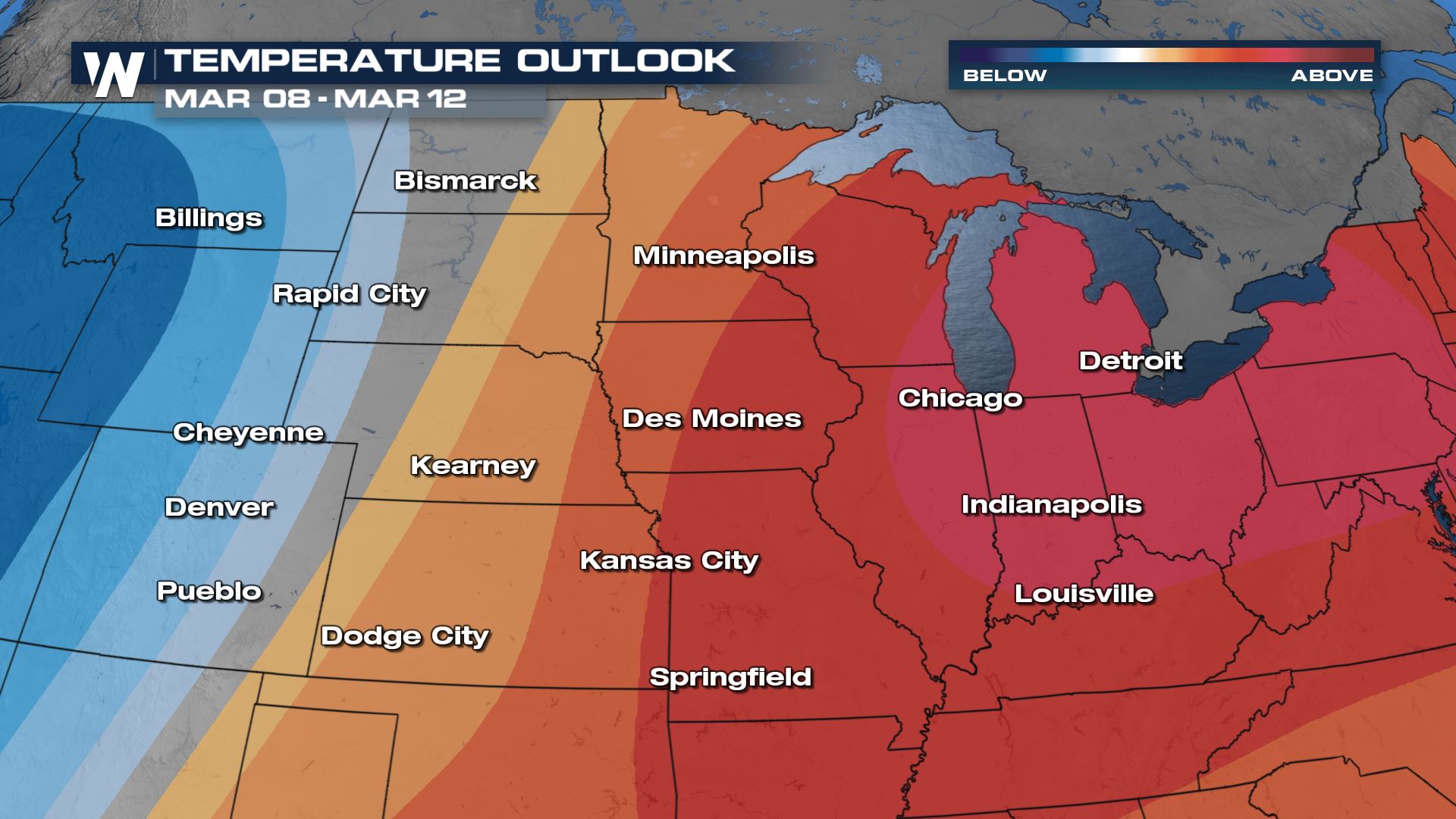 With the warmer weather, snowpack across the Northern Plains will melt more quickly. This will raise river levels and could lead to ice jams. Take note of any flood alerts near you in the coming week.