Hundreds of mostly minor earthquakes have been shaking an area in the Southern California desert, just south of the Salton Sea. The area, known as the Brawley seismic zone, is no stranger to these swarms, which have occurred sporadically since geologists began monitoring the region in the 1930s.  This most recent event has produced at least 7 earthquakes with a magnitude equal to or greater than 4.0, the largest so far a
4.9 on September 30th
. Hundreds of smaller earthquakes have been observed, many too small to be felt by residents.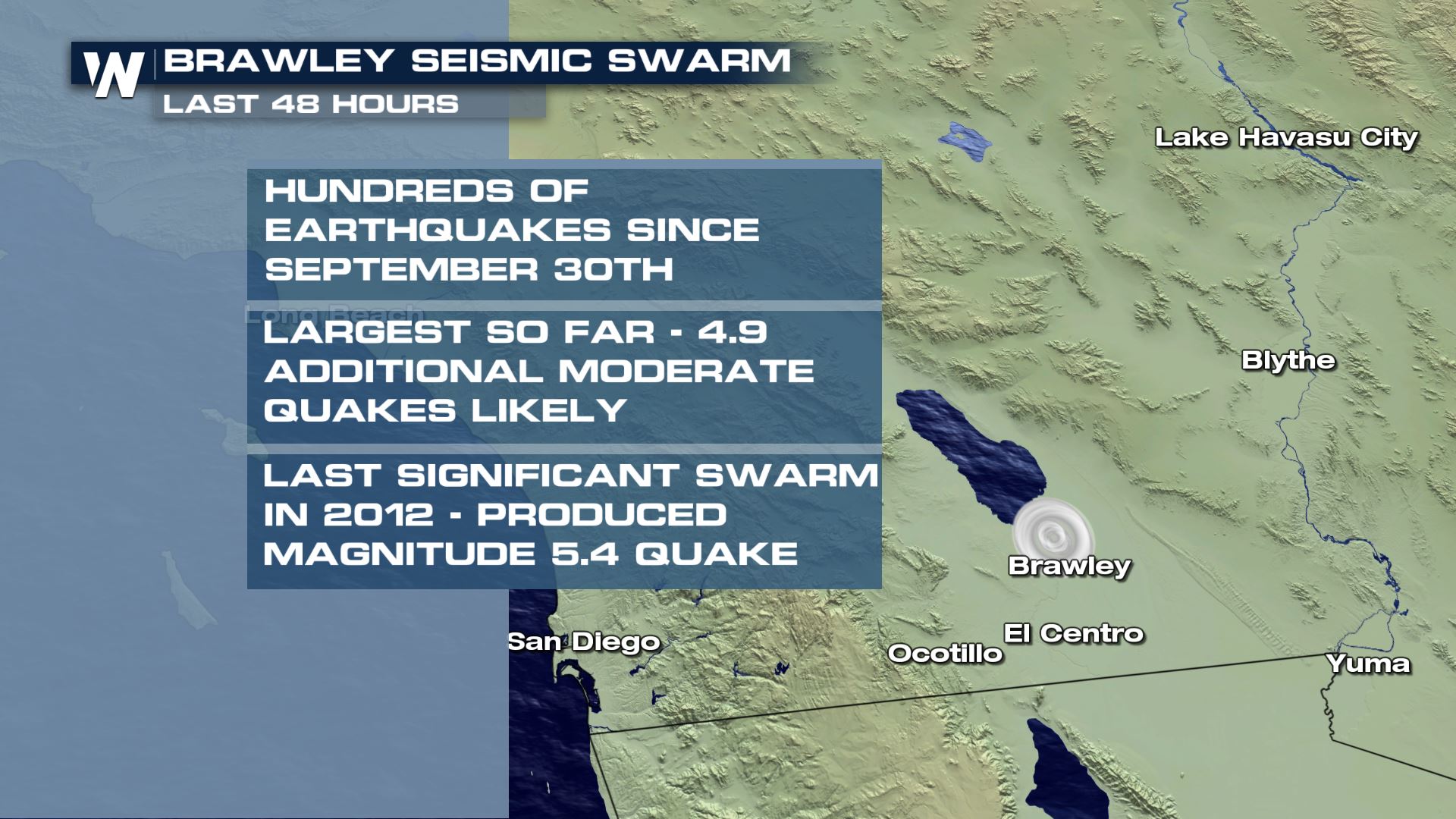 The United States Geological Survey
has released a summary of the event
and a probability forecast for what is expected in the coming week. According to the release, there is a high chance (greater than 90%) of additional small to moderate earthquakes, potentially up to magnitude 5.4. This could potentially lead to localized damage to weaker structures. There is a low probability of a larger, damaging earthquake to occur, but this recent activity does increase the chance significantly from what is typical of the area. For example, the USGS gives the region a 10% chance to experience an earthquake between magnitudes 5.5 and 6.9, and a 1 in 300 chance (up from 1 in 3000) of an even larger earthquake (magnitude 7 or greater).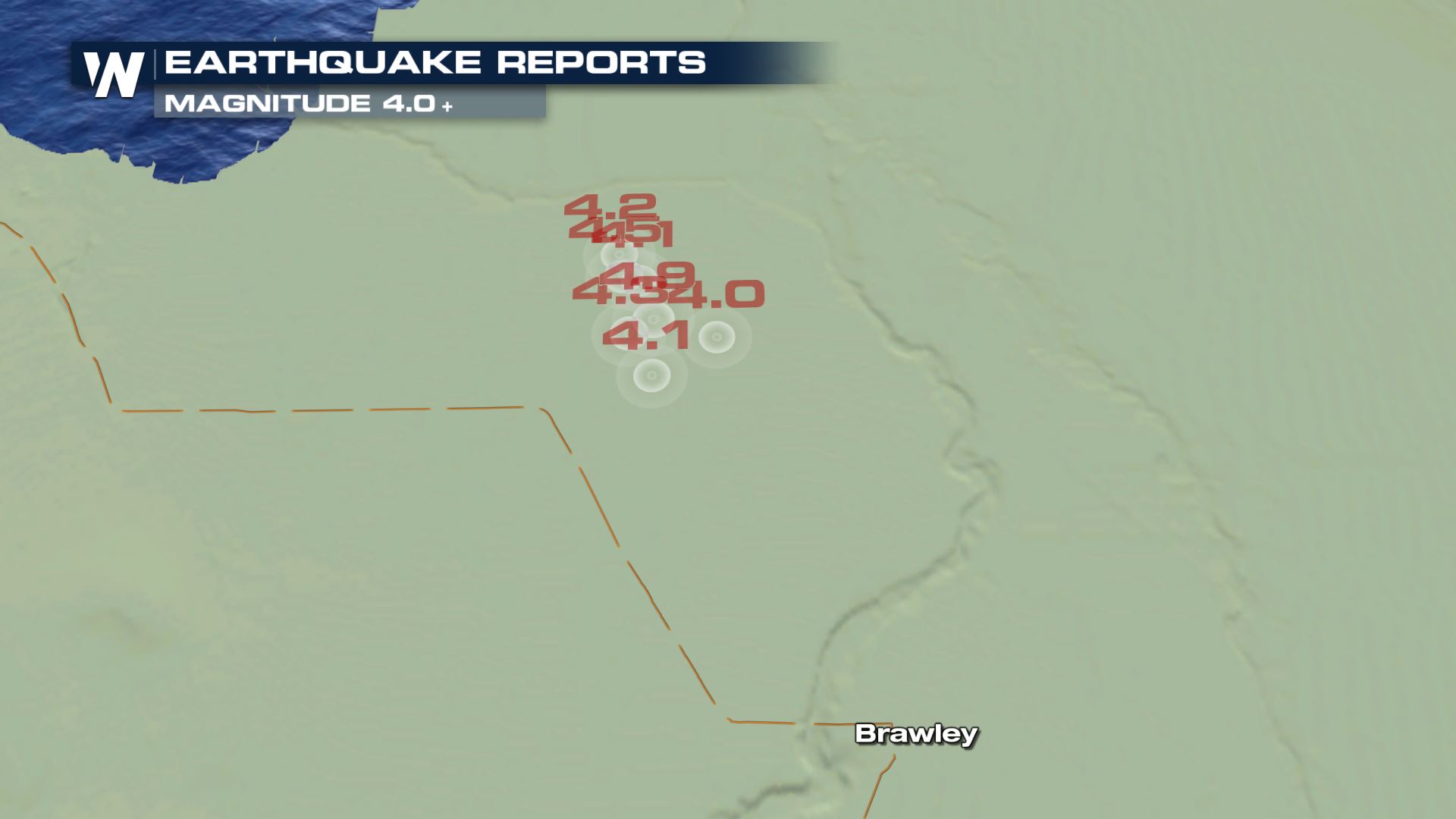 These maps show the number of earthquakes that have occurred so far with a magnitude equal to or greater than 4.0 (in red above) and equal to or greater than 3 (in yellow below). The USGS says these swarms typically last between 1 - 20 days, with an average duration of 10 days.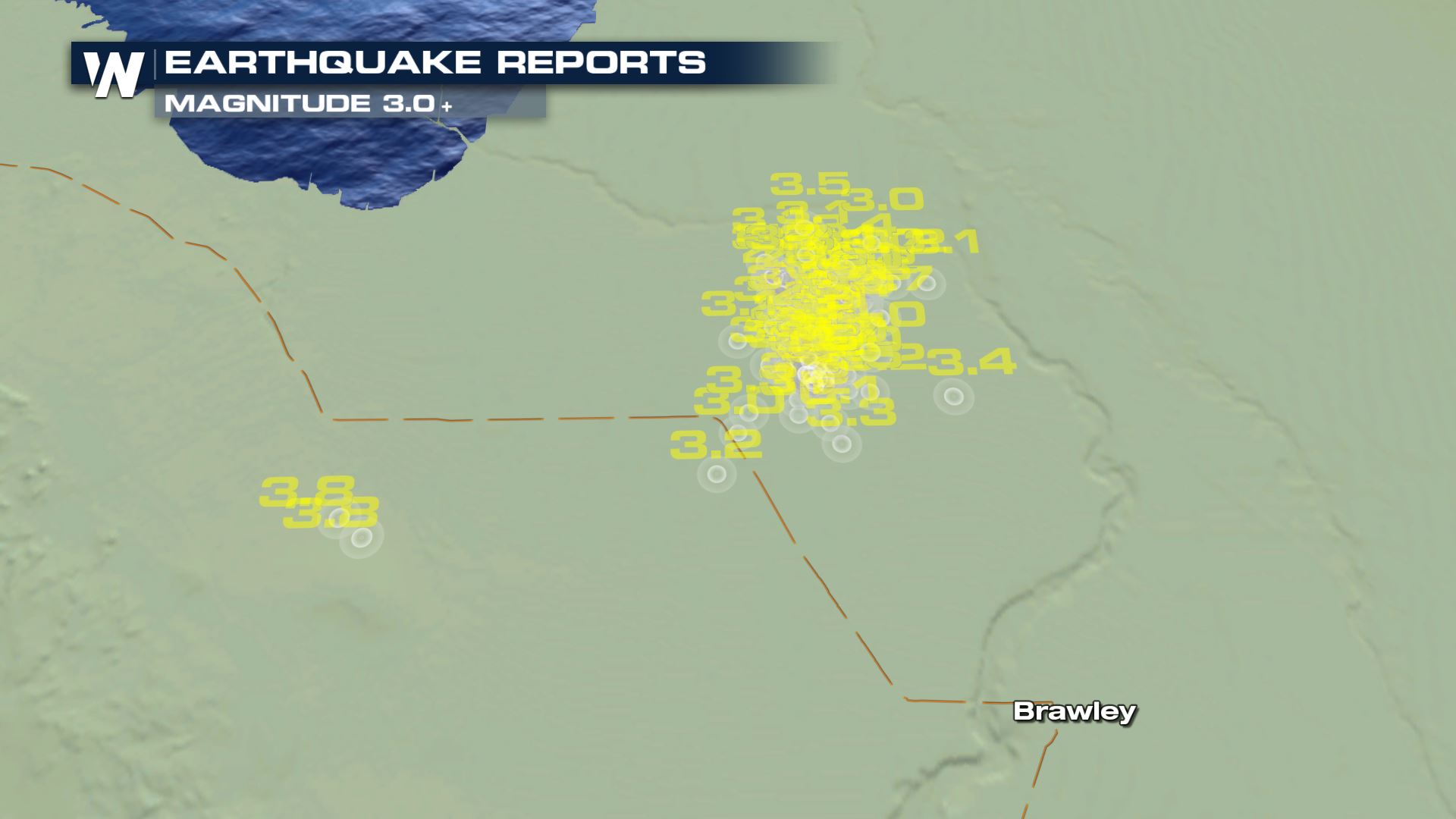 A Shaky Past
https://twitter.com/USGS_Quakes/status/1311696725904629761 A smaller swarm of earthquakes shook this region in August but the more notable past events occurred in 2012 and in 1981. Those events produced earthquakes up to magnitude 5.4 and 5.8, causing damage to nearby homes. These swarms are linked to the
Salton Sea Geothermal Field
, which has a history of eruptions and earthquakes. If you're curious about searching for past earthquakes in this region you can use
this handy tool
from the USGS.