Last Saturday, parts of west Texas endured a winter wallop!  The Panhandle city of Lubbock picked up 10 inches of snow, setting a record for December 8th. https://twitter.com/WeatherNation/status/1071607171123634176 Well, here we go again!  Thanks to cold air filling in from the north, snowflakes were flying as early as Thursday morning in the Midland-Odessa area of west Texas. https://twitter.com/WeatherNation/status/1073254782263939072 A Winter Storm Watch was upgraded to a Winter Weather Advisory for parts of the Lone Star State near Abilene.  Areas west of the Dallas-Fort Worth Metroplex can expect rain mixing with and changing to snow.  The chance for snow will linger until around 6am or so Friday morning.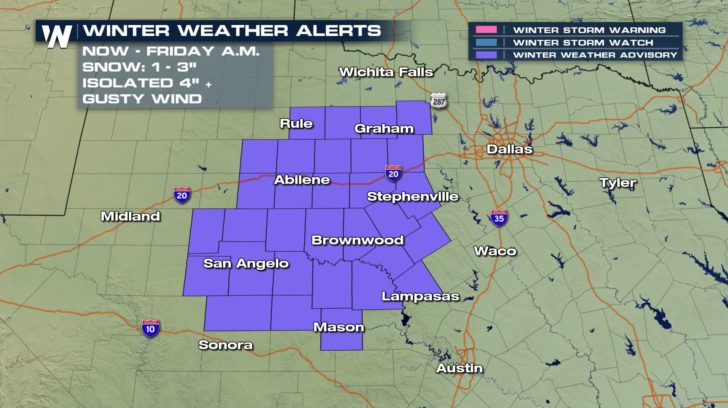 Snow will accumulate between 1 and 3 inches.  A few locations may pick up closer to 4 or 5 inches.  In addition to snow, wind gusts may top 50 mph.  This will certainly set the stage for hazardous driving conditions.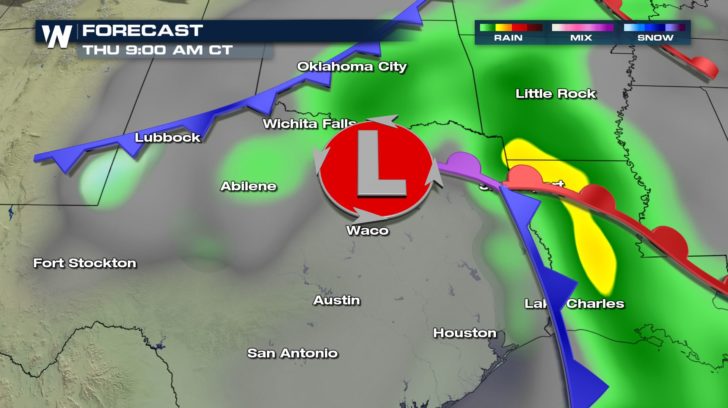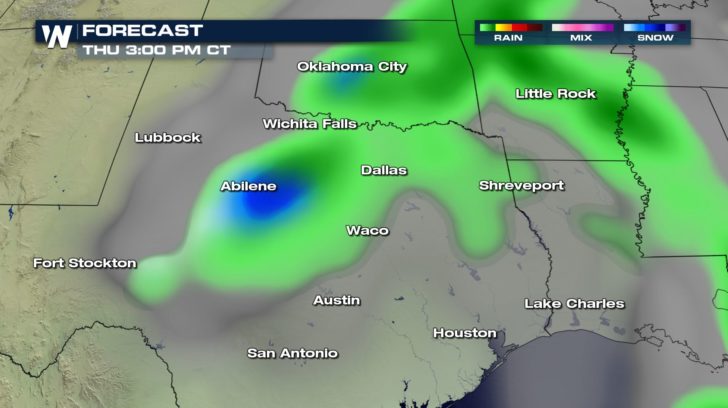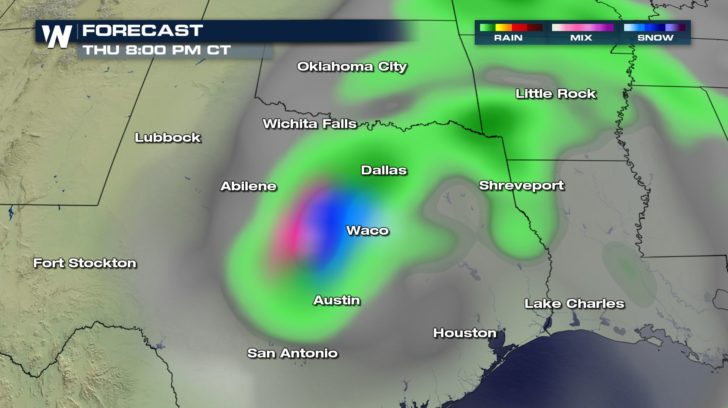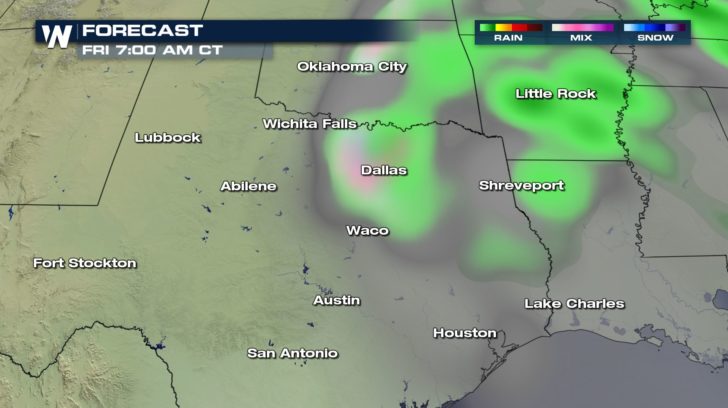 Dallas and Austin may potentially see a few flakes mixing in on Friday morning, although accumulations will be light, if any.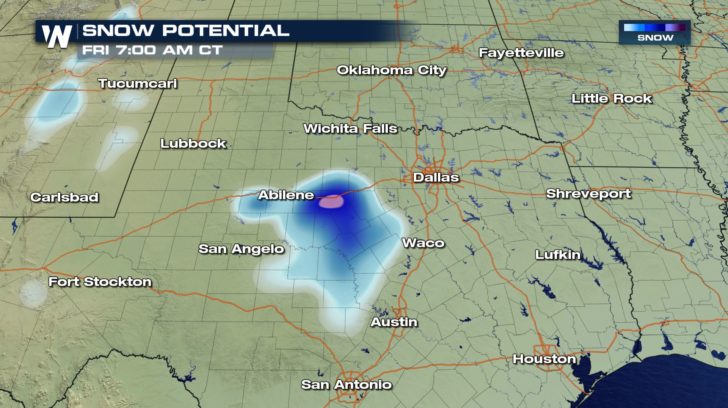 This is the same storm system that will bring the
risk of severe weather and flooding
elsewhere across the South.  Be sure to follow WeatherNation on
Facebook
and
Twitter
for the latest forecast information. -
Meteorologist Joe Astolfi