If this ongoing winter storm has you wondering, "When's the last time snow accumulated in Dallas, Austin, Wichita Falls, and Waco?" then we've got your answer! The long story short, it has been years since some of these Texas cities have witnessed accumulating snow! Let's begin with a longer "snow drought" in the capital of Texas, Austin: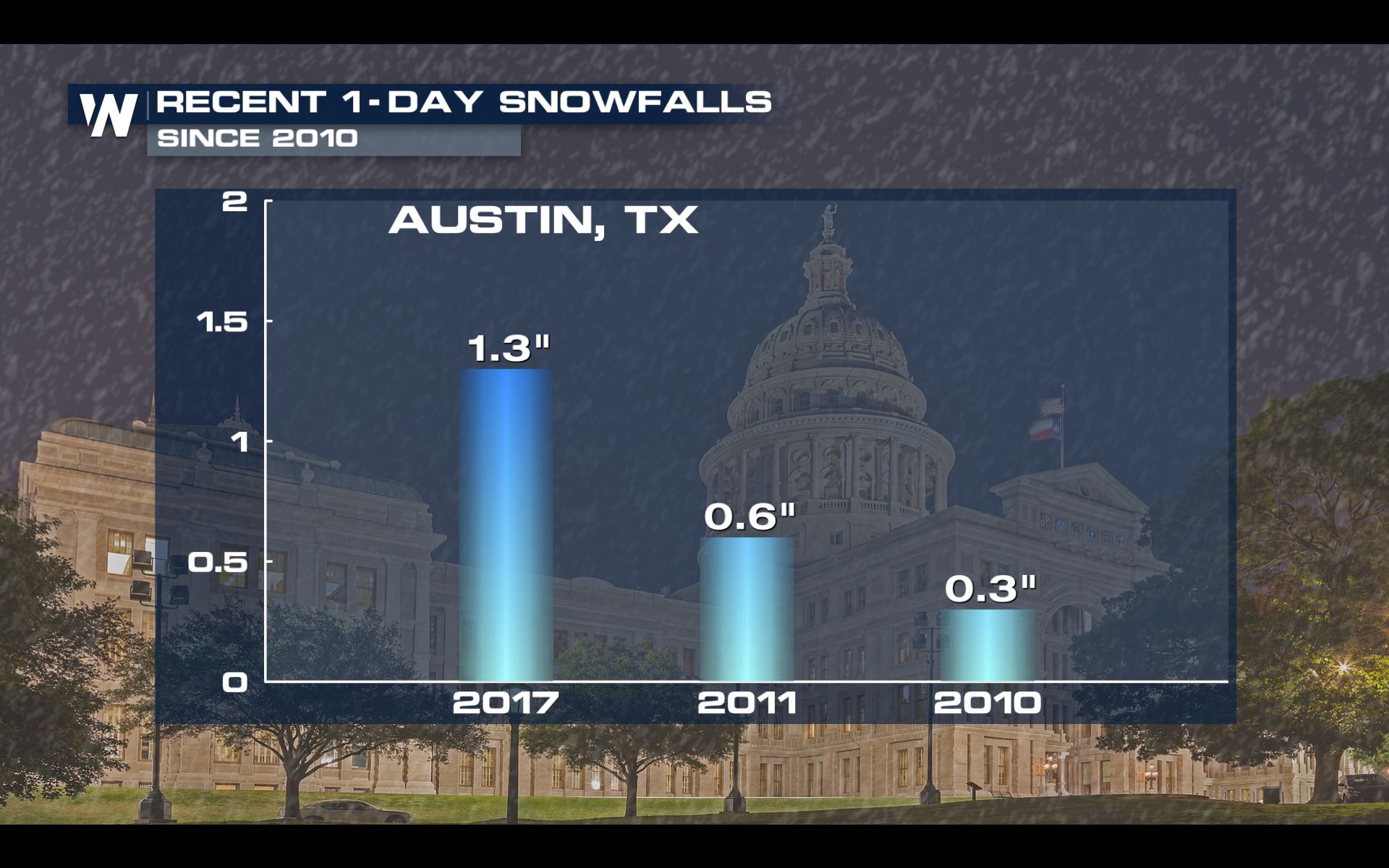 Austin's last measurable snowfall was back in 2017, which seems like decades ago at this point. In fact during that storm, the Austin-Bergstrom airport area picked up a whopping 1.3 inches of snowfall! It was the biggest snowfall to hit the area since 2010 and only third time measurable snow fell in that decade!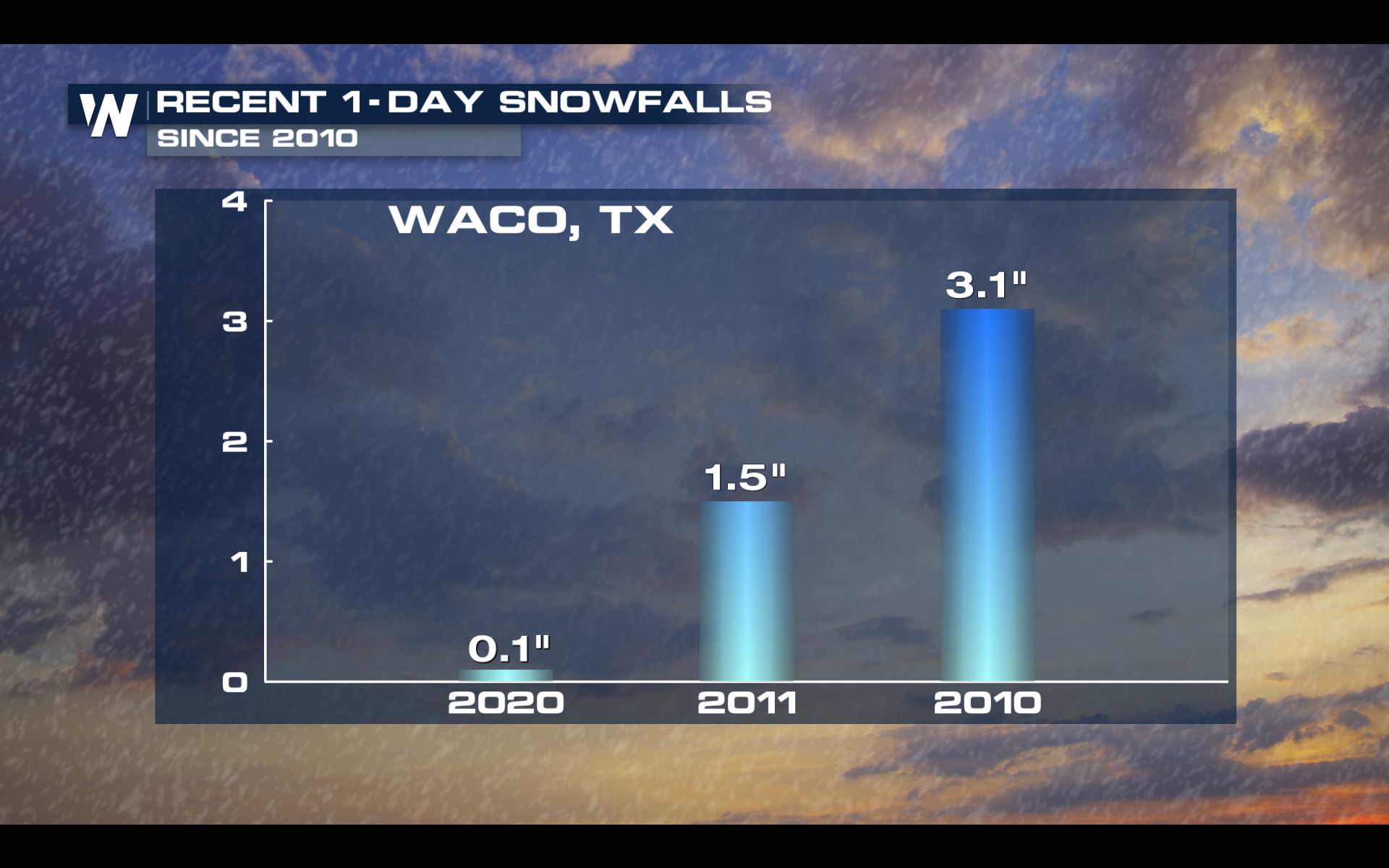 Now onto Waco, Texas where the most recent snowfall has occurred much closer to today's date. Just last year, in 2020, Waco received a teeny-tiny tenth of an inch of snowfall. The last time it snowed an inch or more in Waco was in 2011 and the last time it snowed three inches was in 2010!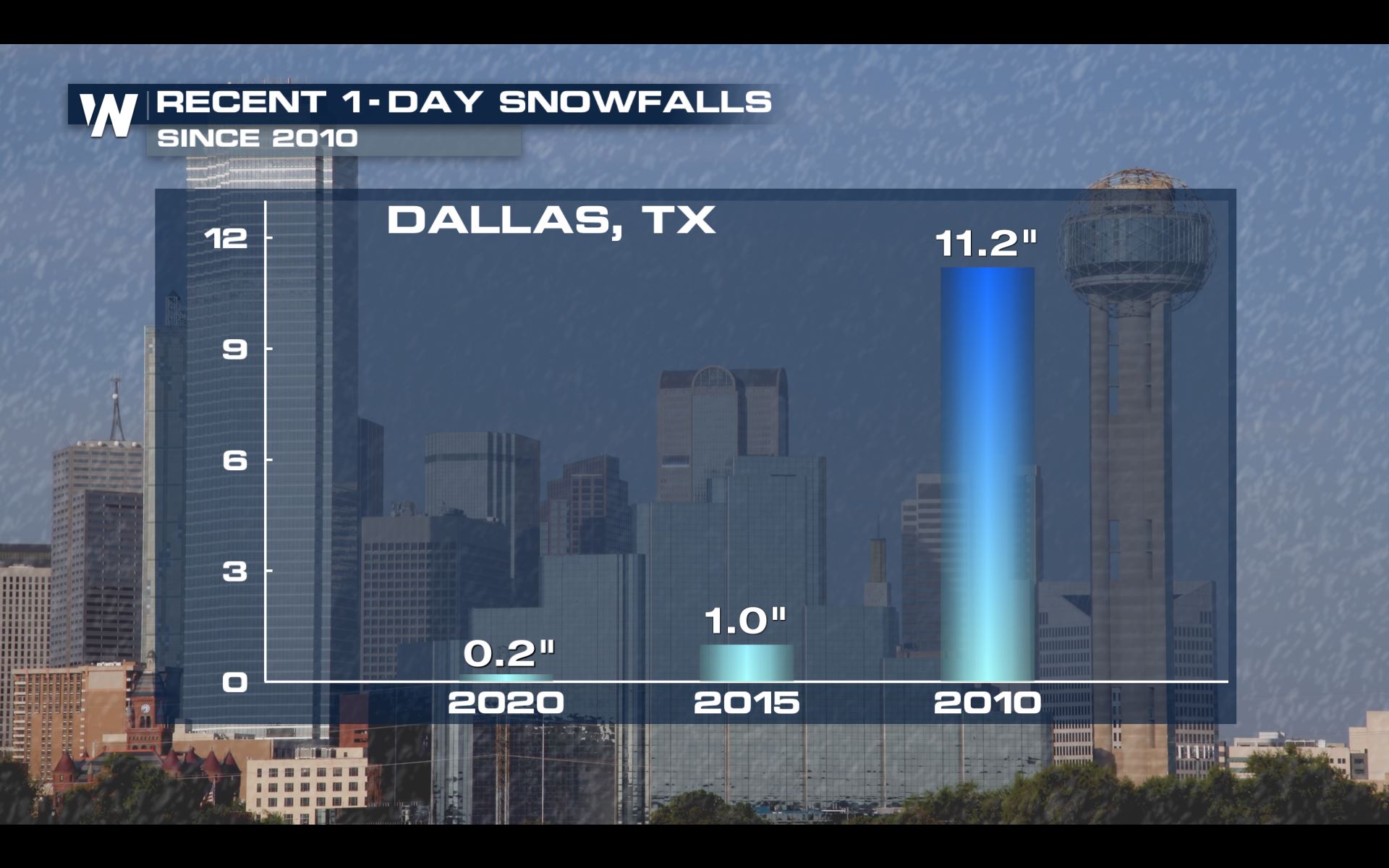 Dallas, Texas also received measurable snowfall, most recently, in 2020. In fact, it was *this weekend* one year ago (Saturday the 11th of January 2020) when the Dallas-Ft. Worth airport area received two-tenths of an inch of snowfall! Dallas did get whacked with nearly a foot back in 2010.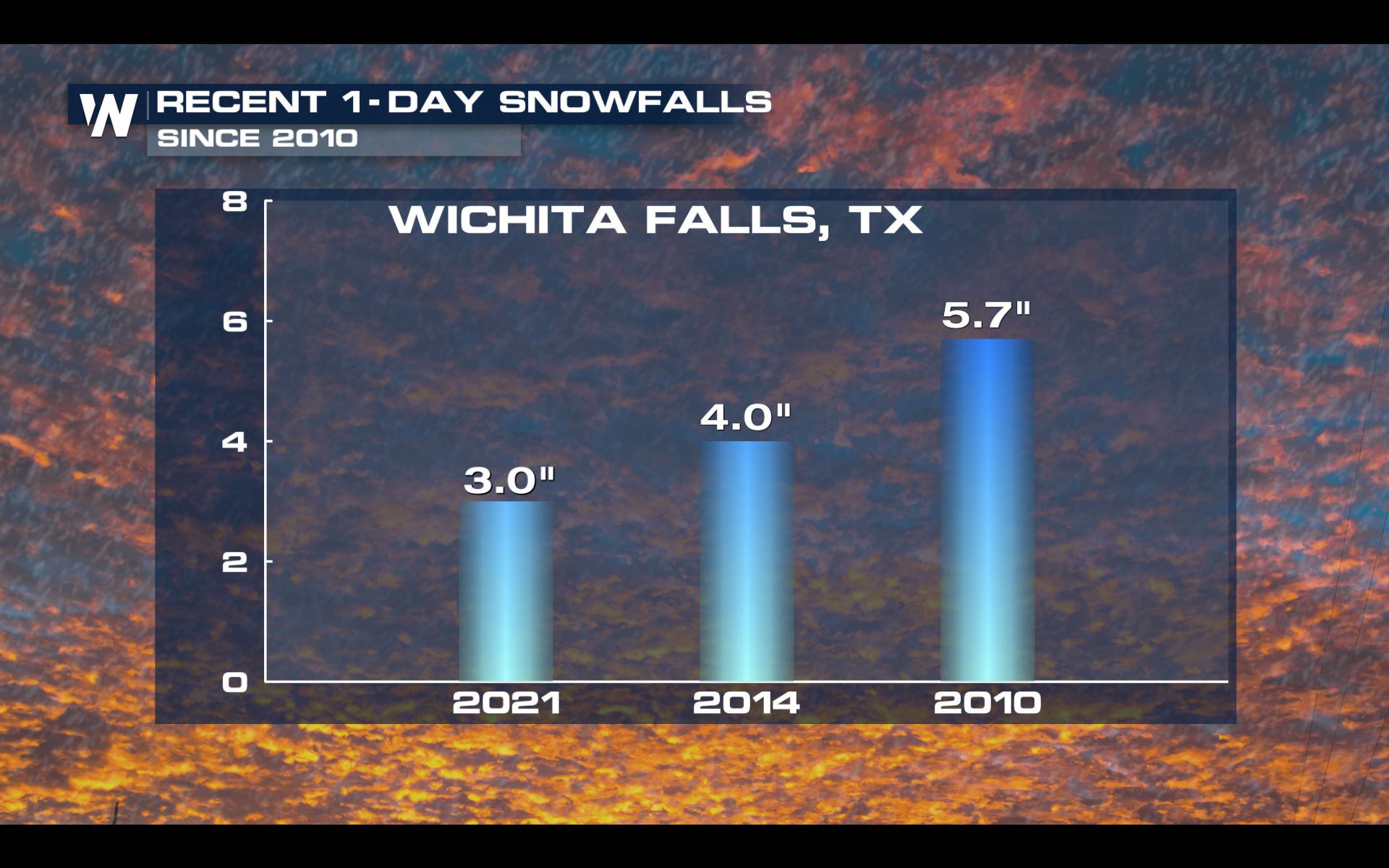 Finally, Wichita Falls, Texas has had snow this year. It was New Year's Day 2021 when Wichita Falls, TX received a few inches of snowfall. So it hasn't been as long for Wichita Falls, but for some cities it has been years!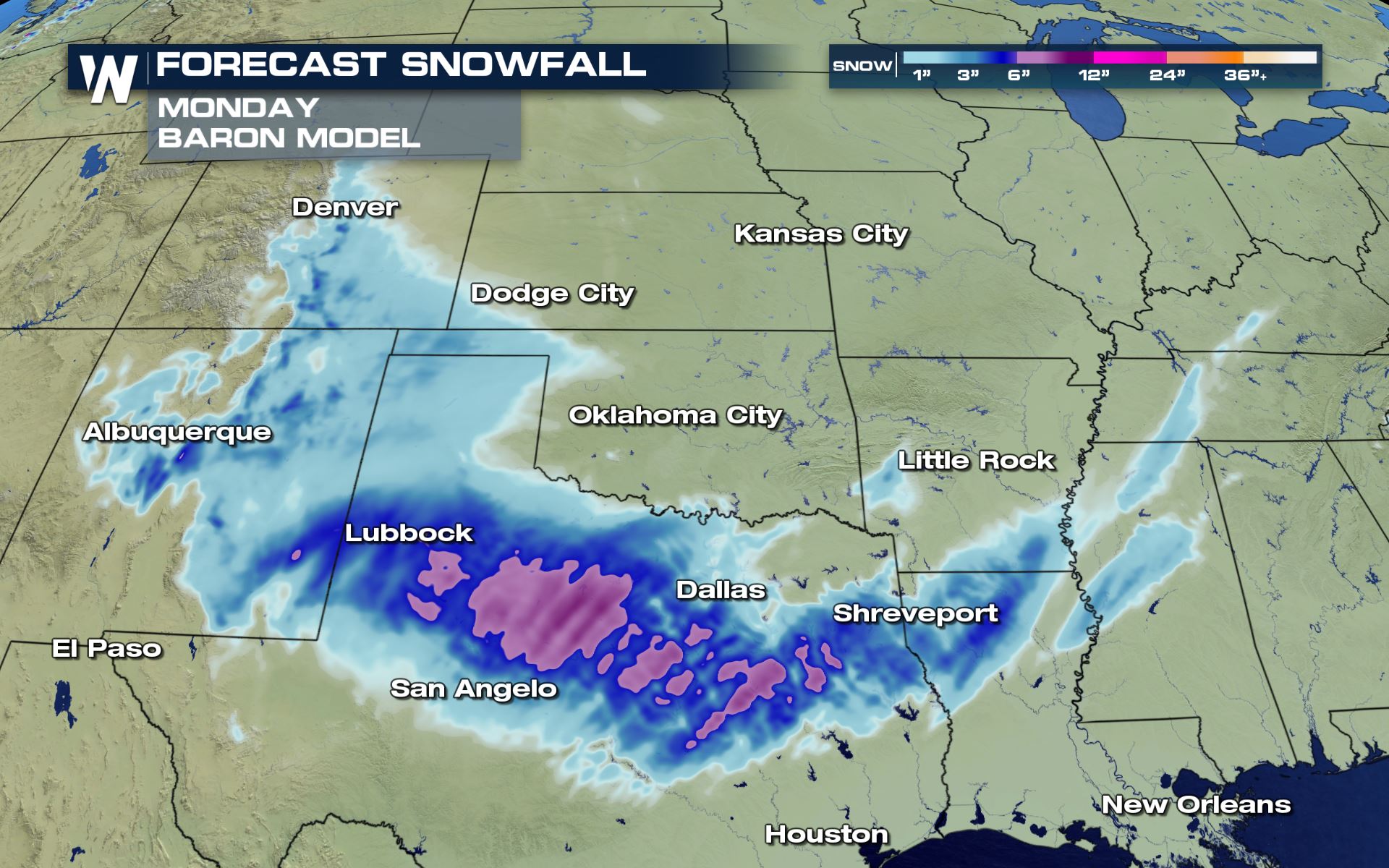 Measurable snowfall is 0.1" of snow or more.