Here are some of our top weather stories for the nation.
Severe Weather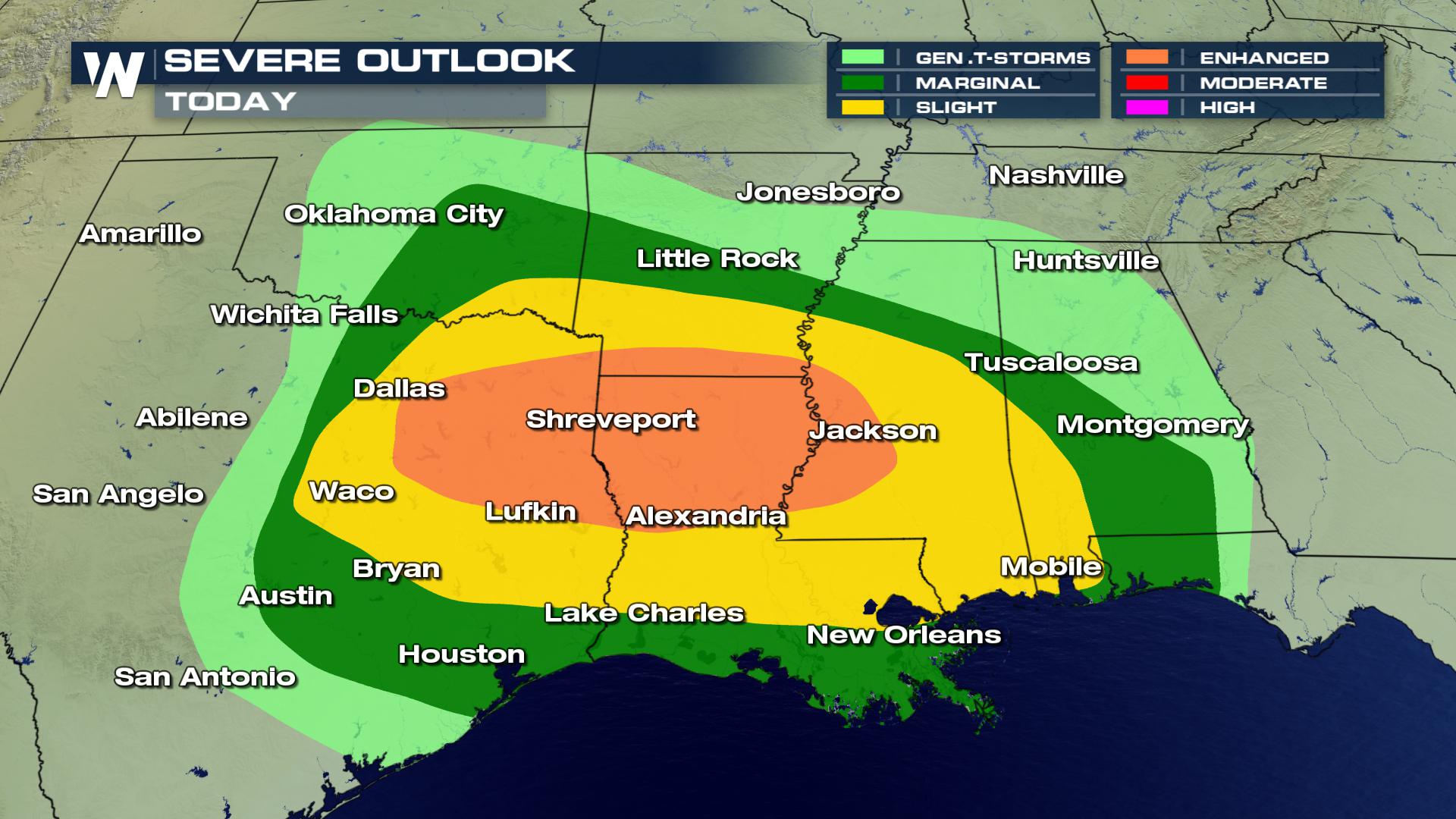 A severe weather is in place for today and Saturday across the South and Southeast. Across the south today numerous severe storms are likely with damaging winds expected especially overnight. This active weather could have implication for the Master's golf tournament taking place this weekend.
Winter Weather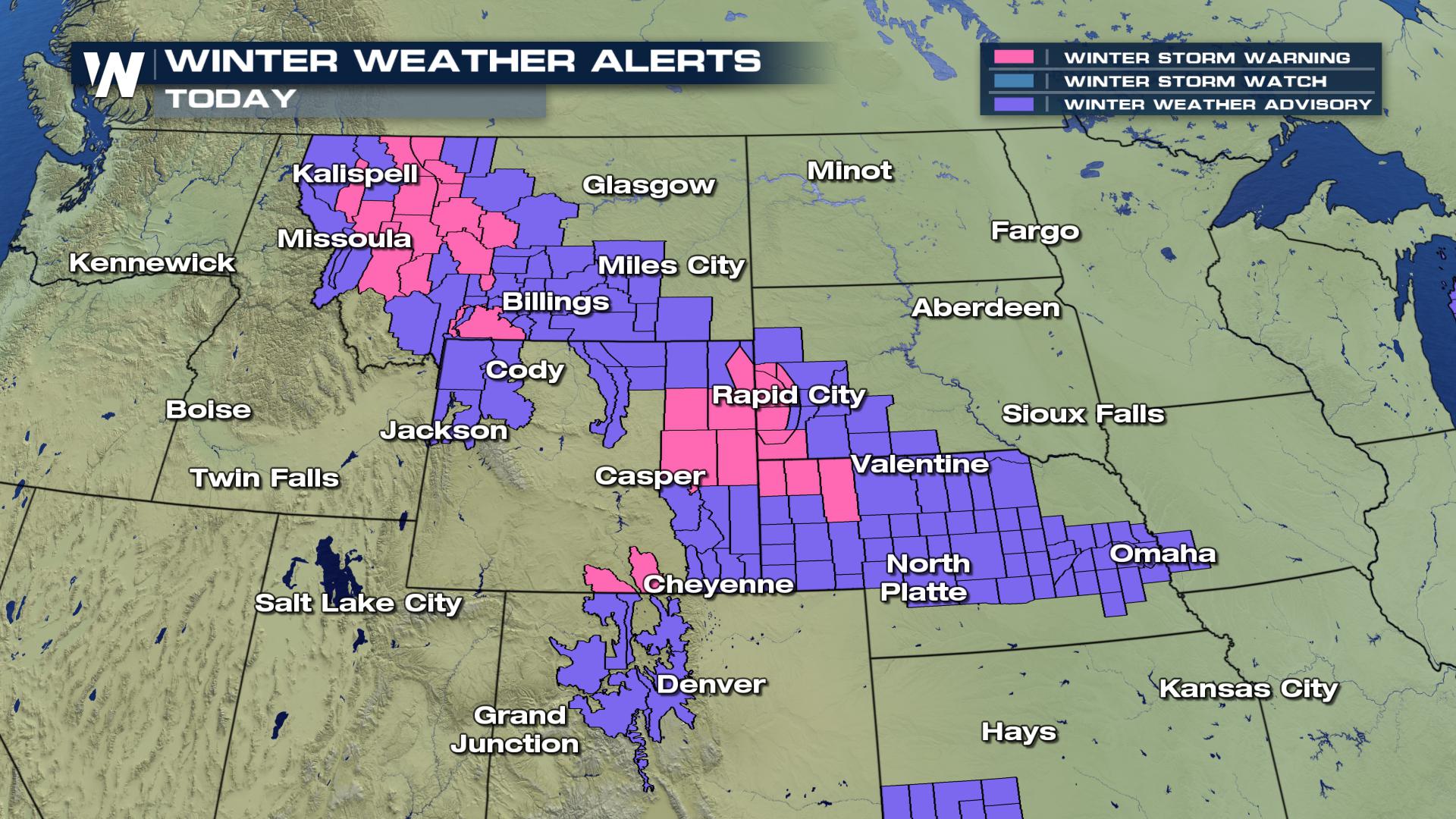 Winter weather continues across the High Plains, Great Lakes and eventually Mid-Atlantic from today through Sunday. Some areas in around the nation's capitol could pick up measurable snow. Very cold air is expected push far south into Kansas and Oklahoma this weekend, potentially leading to record low temps across the nation.
Western Rain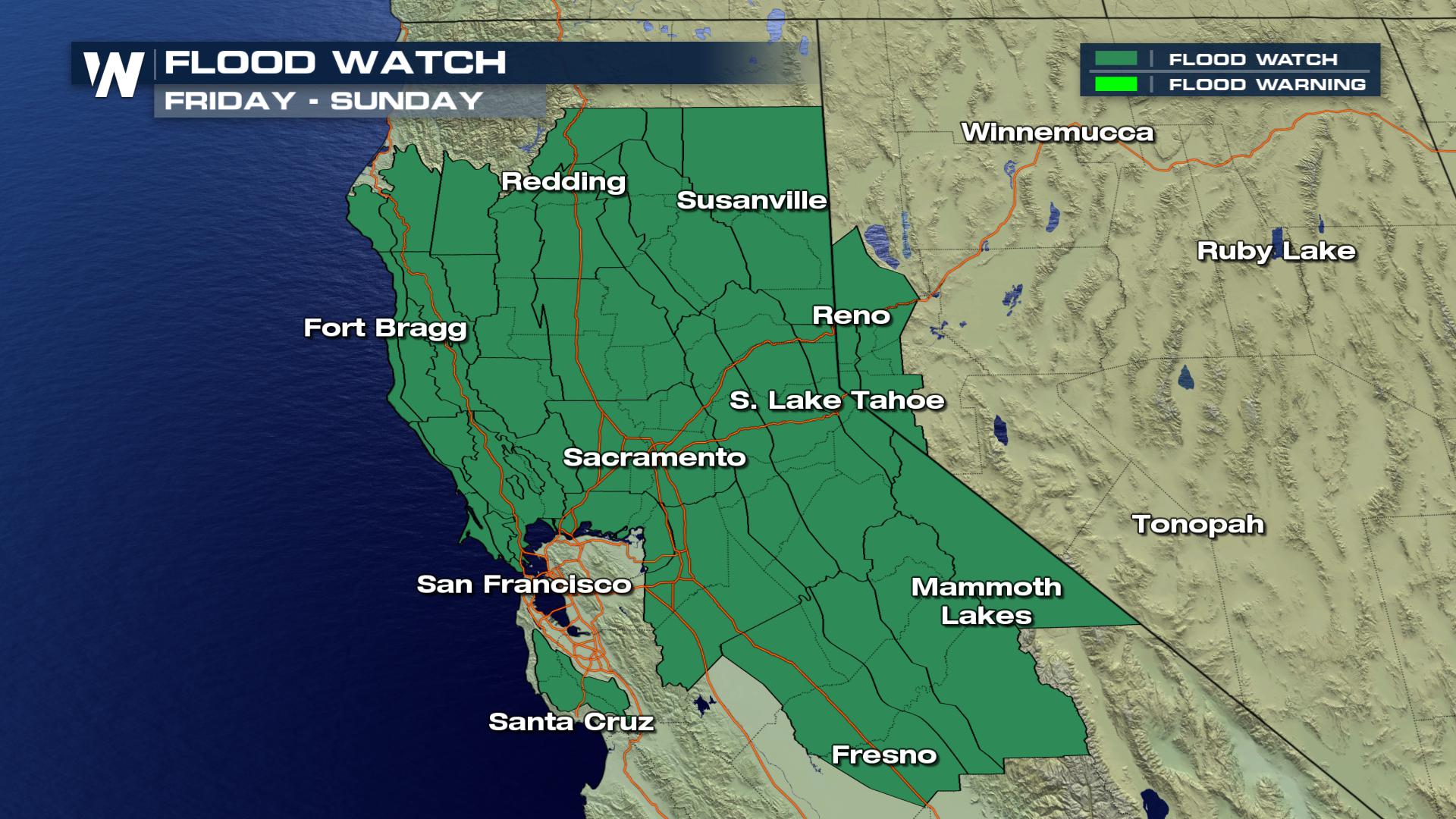 Heavy rain continues to pour into the western United States, with flooding concerns from California to Idaho. By the end of the weekend, some areas could measure several inches of rain.
Fire Threat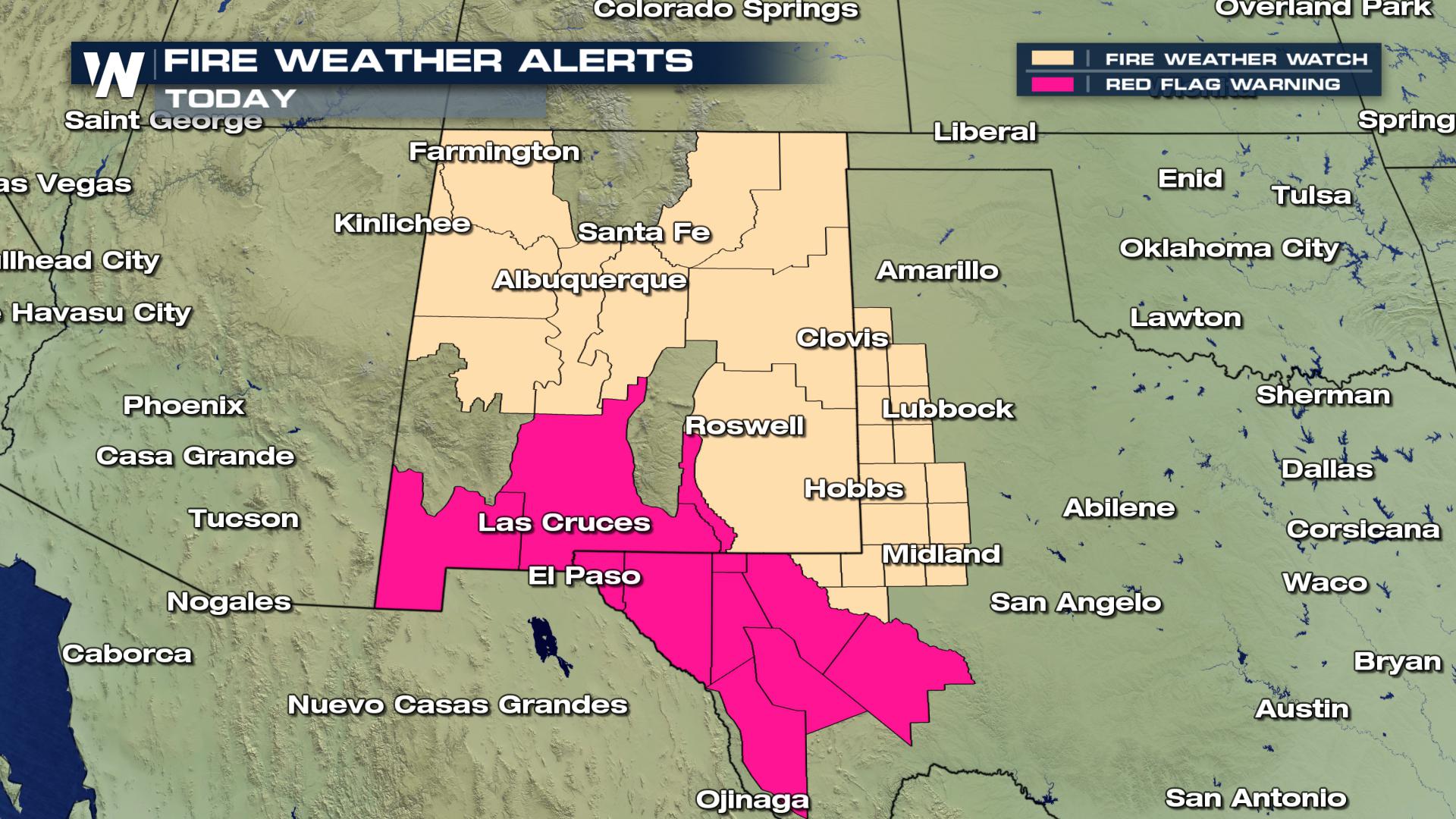 Increased fire concerns are in place across parts of New Mexico and Texas today and through the weekend as warmth, wind and drought lingers across this region. For WeatherNation, I am
Meteorologist Marcus Walter
.