Meteorologists have concluded that two tornadoes hit the Tampa-Lakeland, Florida area on Wednesday, December 16. One tornado had (estimated) winds up to 125 miles per hour! This tornado was a strong tornado for Florida standards, on the ground for about 13 miles and strong (in terms of winds).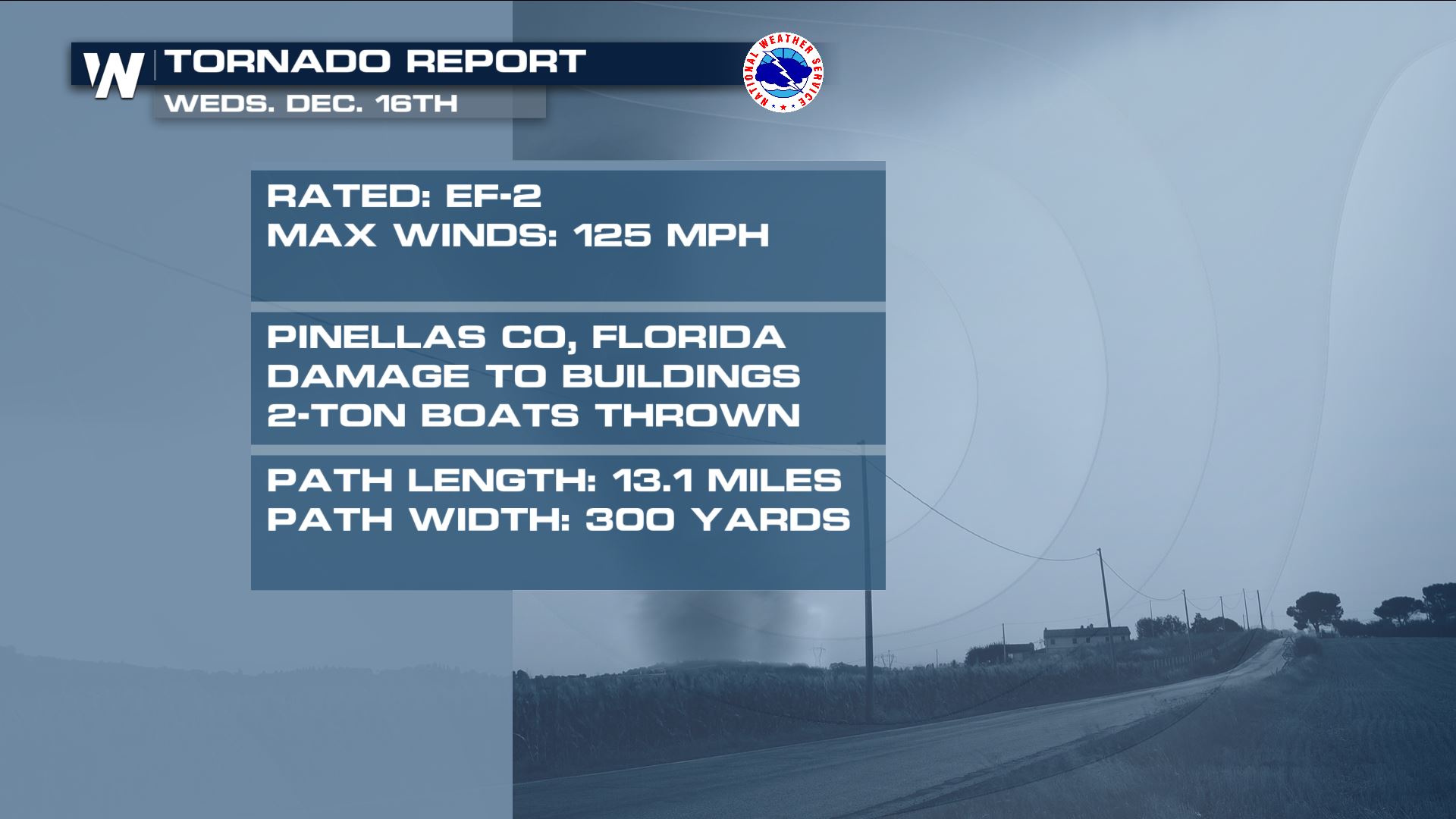 The second tornado was confirmed in Polk County, Florida to the northeast of Tampa. This tornado was slightly weaker, but still very strong for Florida standards (and on the ground for quite some time).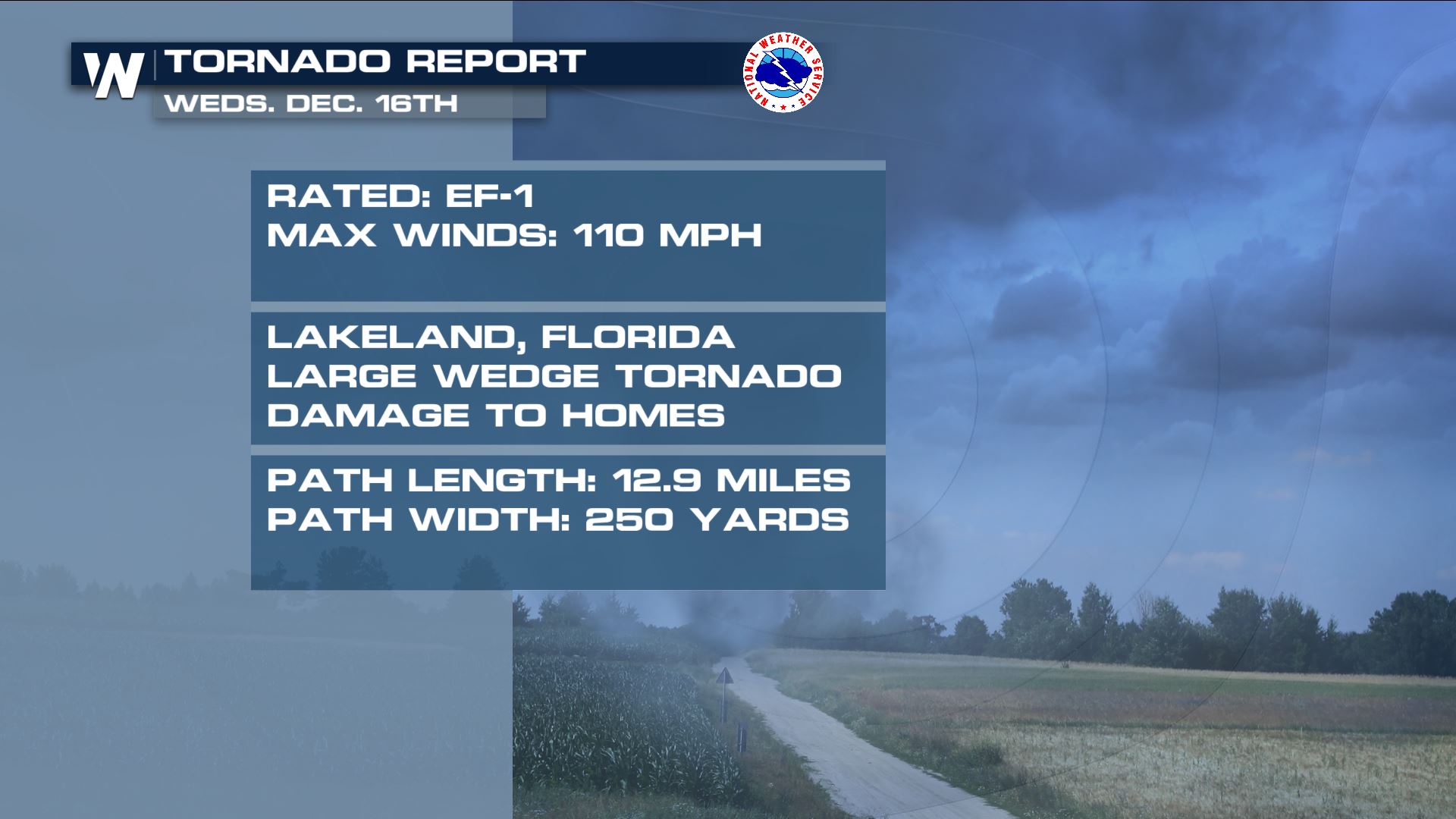 These tornadoes were confirmed near Tampa, Florida on Wednesday afternoon. The storms hit Pinellas County, likely as a waterspout that moved onshore and continued as a tornado. Here are some pictures of damage, courtesy Nick Carper.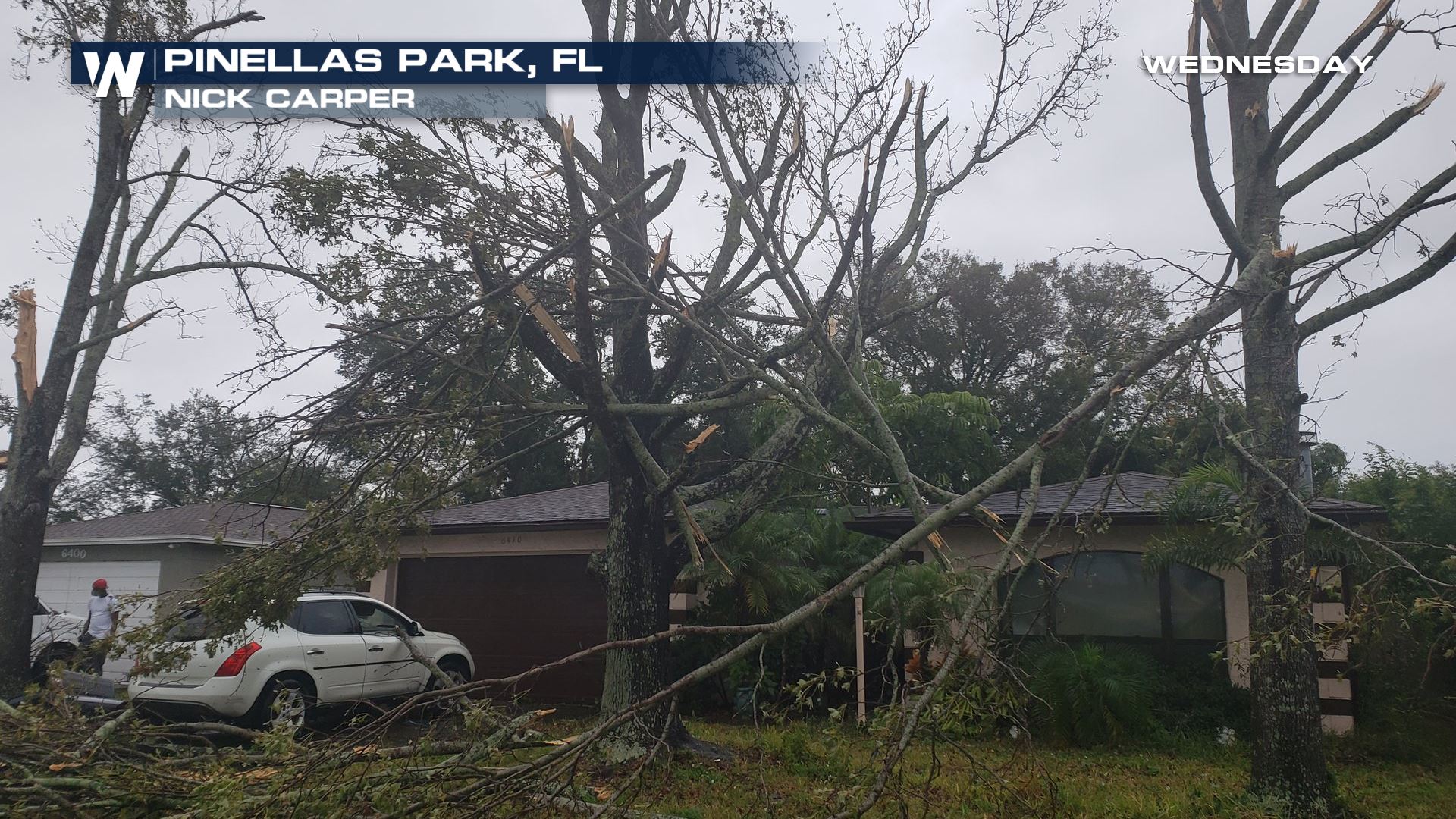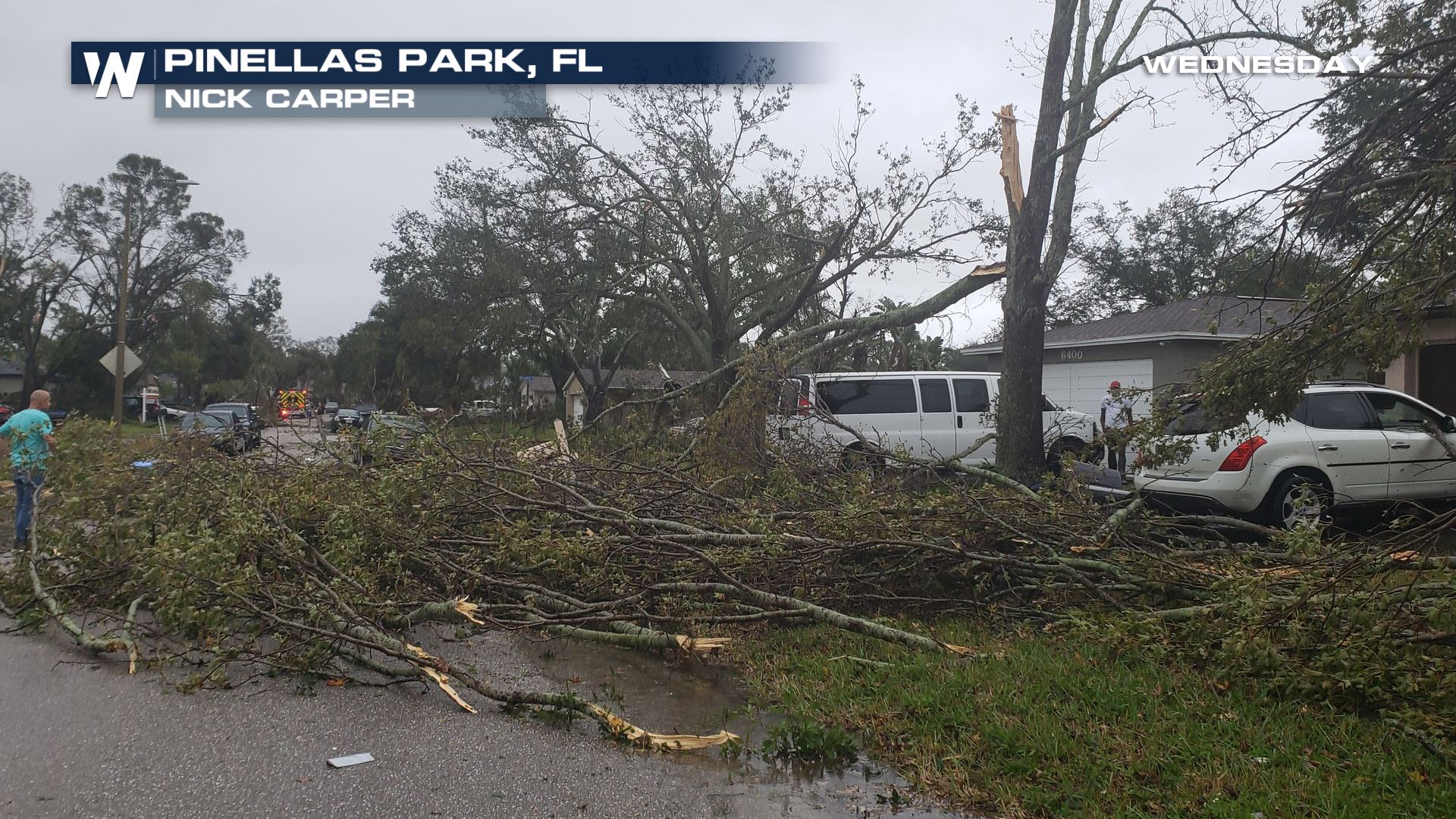 According to the National Weather Service - Tampa, meteorologists at the office fielded numerous reports of damage around Pinellas County following their tornado warning. NWS Tampa issued several tornado warnings, one including Tampa itself, along with additional warnings to the northeast closer to Lakeland, FL. Meteorologists at NWS Tampa also took reports of tornado damage in Polk County, FL. https://twitter.com/NWSTampaBay/status/1339332830430638080 The severe thunderstorm occurred along a cold front, extending through northern Florida and attached to the large storm system bringing heavy sleet and snow to the Northeast U.S. The severe weather threat has diminished. IF a tornado warning is issued for your location, do not try to go outside and see it. Immediately move you and your family to the lowest, most interior room of your home. Wait until the storm has fully passed, and always be careful of any damage or downed electrical lines.