A damaging tornado ripped through southern Michigan late Thursday evening, flipping cars on I-96 and damaging buildings near the town of Webberville which is just east of Lansing in central Michigan.
Straight-line winds also caused numerous downed trees and powerlines around the Great Lakes, primarily in Michigan and Ohio. The winds left over 600,000 customers without power into Friday morning. A wind gust of 75 mph was clocked in Cleveland, OH - that's hurricane force! A 70 mph gust was recorded in Detroit.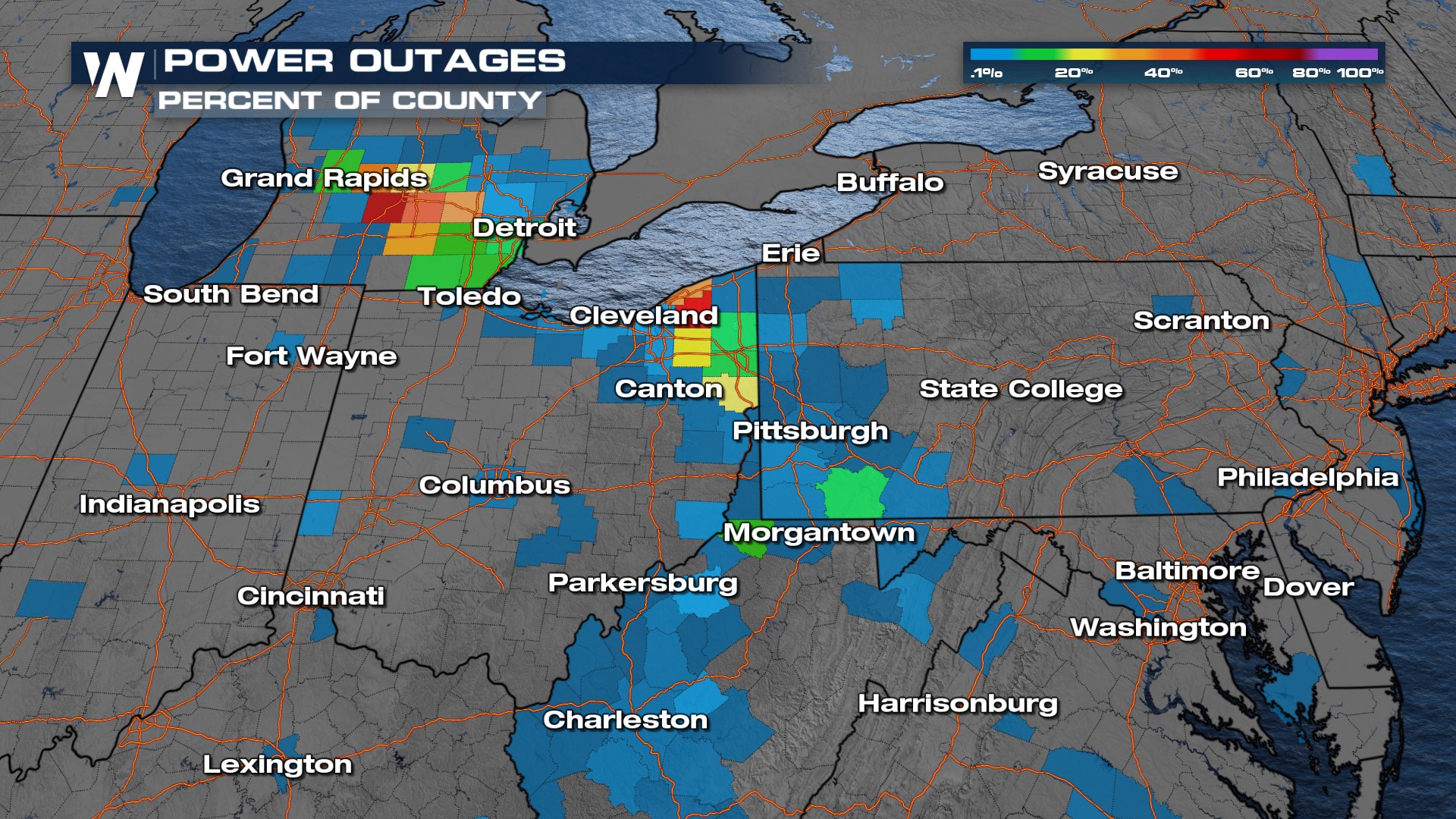 The strength of the tornado in Webberville will be determined by the National Weather Service office when they are able to conduct surveys. The National Weather Service office from Grand Rapids, Michigan is deploying two teams of meteorologists to survey the storm damage today.
During the tornado warning there were indications of debris in the air and a tight "couplet" or rotation visible on radar.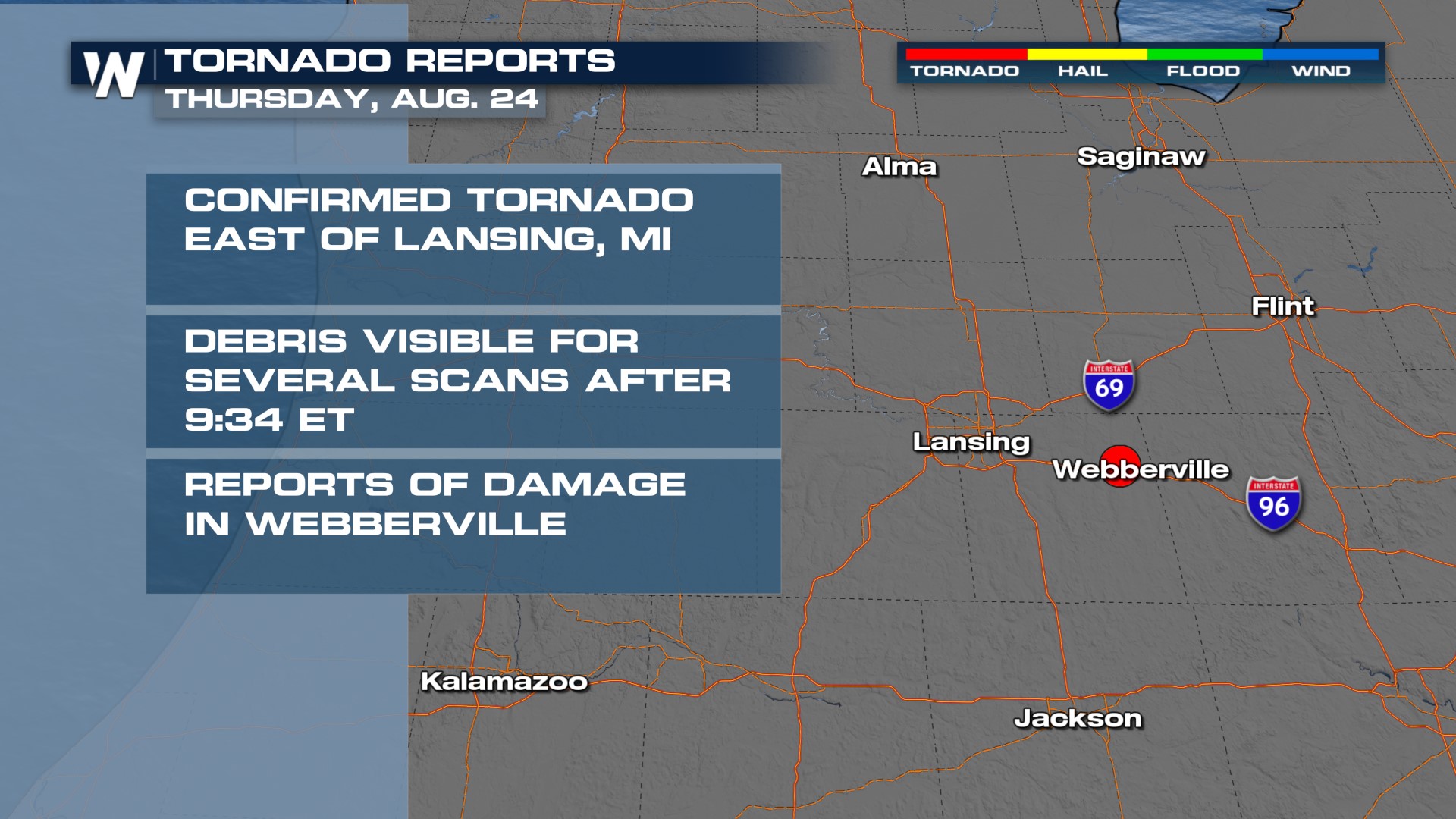 Wayne County Michigan, home to the city of Detroit has declared a state of emergency following Thursday night's storms. As of midday Friday some roadways and interstates we still closed in the Detroit metro due to flooding. A health advisory was also in effect for people to STAY OUT of floodwaters as they could contain harmful materials.
We will update this story as more information becomes available.