There has been a tremendous amount of damage reported in the Jacksonville area after a tornado touched down Wednesday evening. https://twitter.com/NWSJacksonville/status/1412883365045444618?s=20 The National Weather Service in Jacksonville confirmed a tornado at 4:54PM ET in Arlington, FL.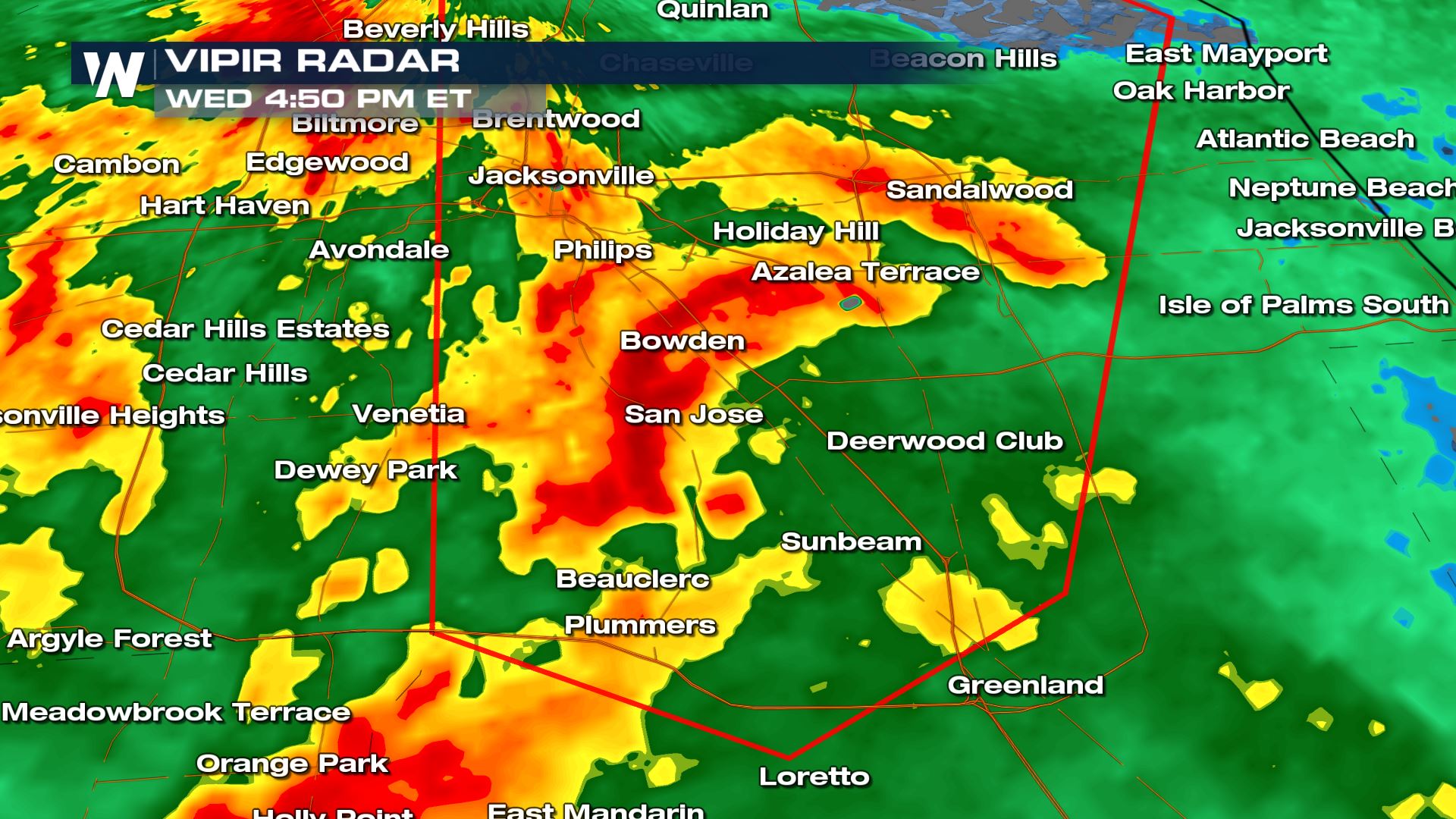 At the time there was significant rotation (the red and green close together below near San Jose)  showing up on the velocity scans from the radar in Jacksonville. This indicated a possible tornado.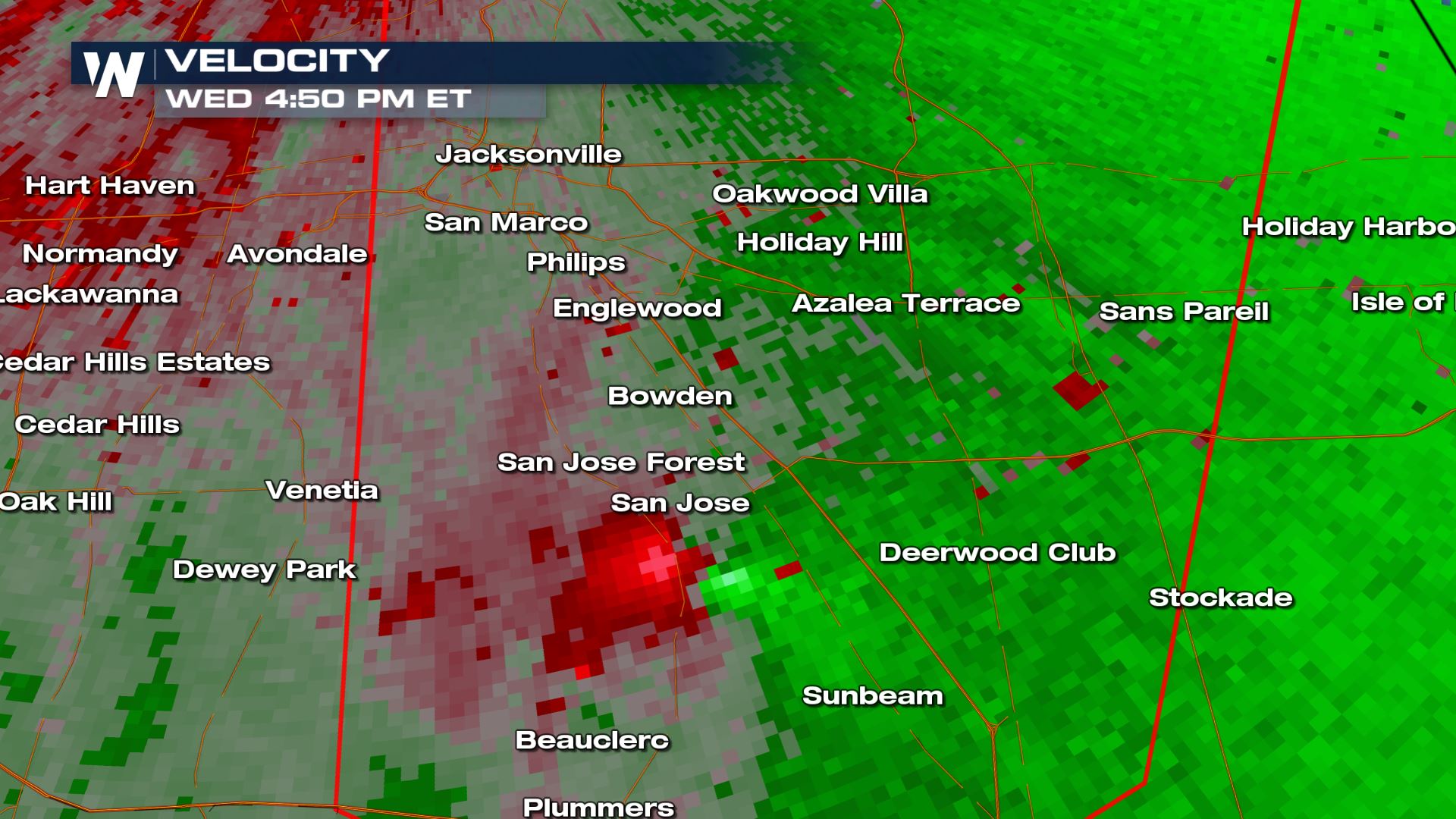 As this storm pushed to the north it entered Southern Georgia and another tornado warning was issued near Admirals Walk around 5:50PM ET. The tornado was confirmed later again by radar at Kings Bay Base at 5:57PM ET.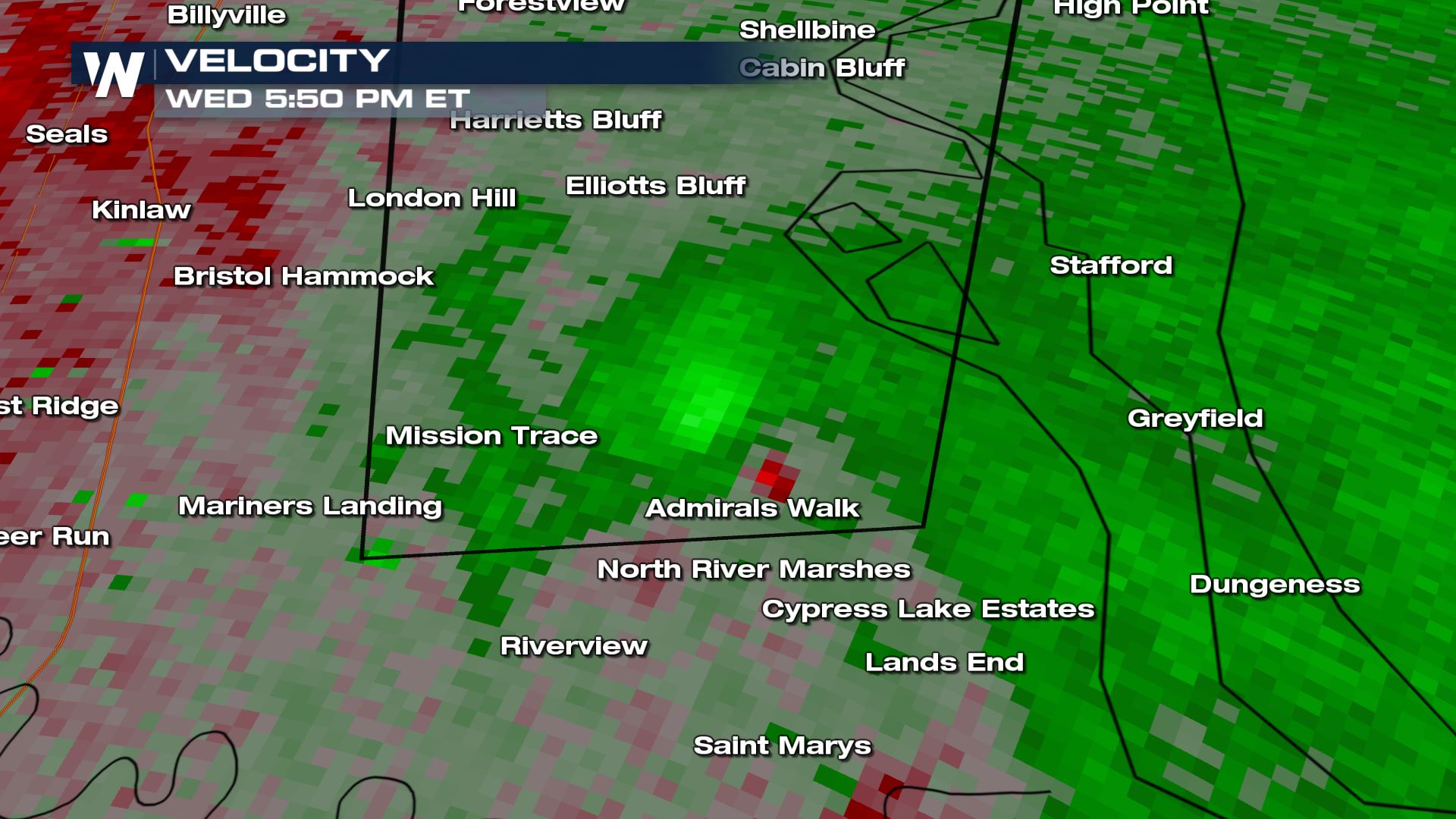 At the time there was a very strong signature showing up for the correlation coefficient from the Radar in Jacksonville. This indicates that the tornado may have been lofting debris into the atmosphere in which the radar could not identify what exactly it was. The lower the correlation coefficient (blues and blacks) the more likely that what the radar is seeing is not spherical and very jagged.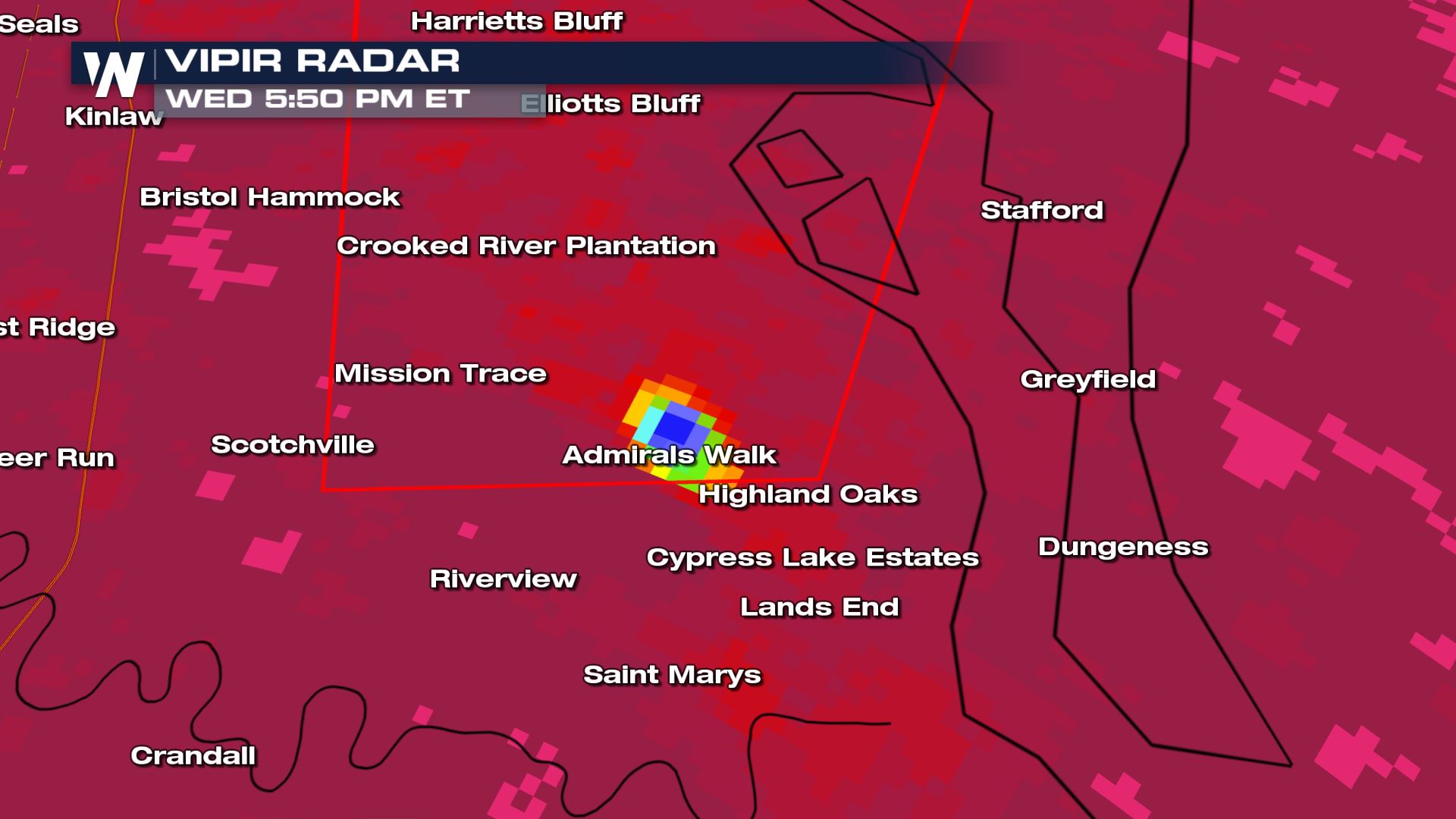 The National Weather Service out of Jacksonville has confirmed the tornado touching down earlier Wednesday. The rating of the tornado has still yet to be determined until a survey can be performed.

For the latest on breaking severe weather, tune into Weathernation.