Tropical Storm Arthur battered the North Carolina coastline on Monday with heavy rain, gusty winds and coastal flooding as the first named storm in the 2020 Atlantic season began directly impacting the Tar Heel State. By Tuesday, however, the National Hurricane Center determined that the storm had lost its tropical characteristics and was now "post-tropical". Over five inches of rain were reported in parts of North Carolina, as Arthur's western side lashed the eastern part of the state with heavy rainfall mainly on Monday morning. https://twitter.com/NWSMoreheadCity/status/1262369767169462272?s=20 As Arthur continued moving east at 15 miles-per-hour, the storm was moving into much cooler sea-surface temperatures, turning the storm less tropical and into more of a 'conventional' low pressure system. Notice in the map below how all of the storm's activity is primarily on the east side of the storm system's center: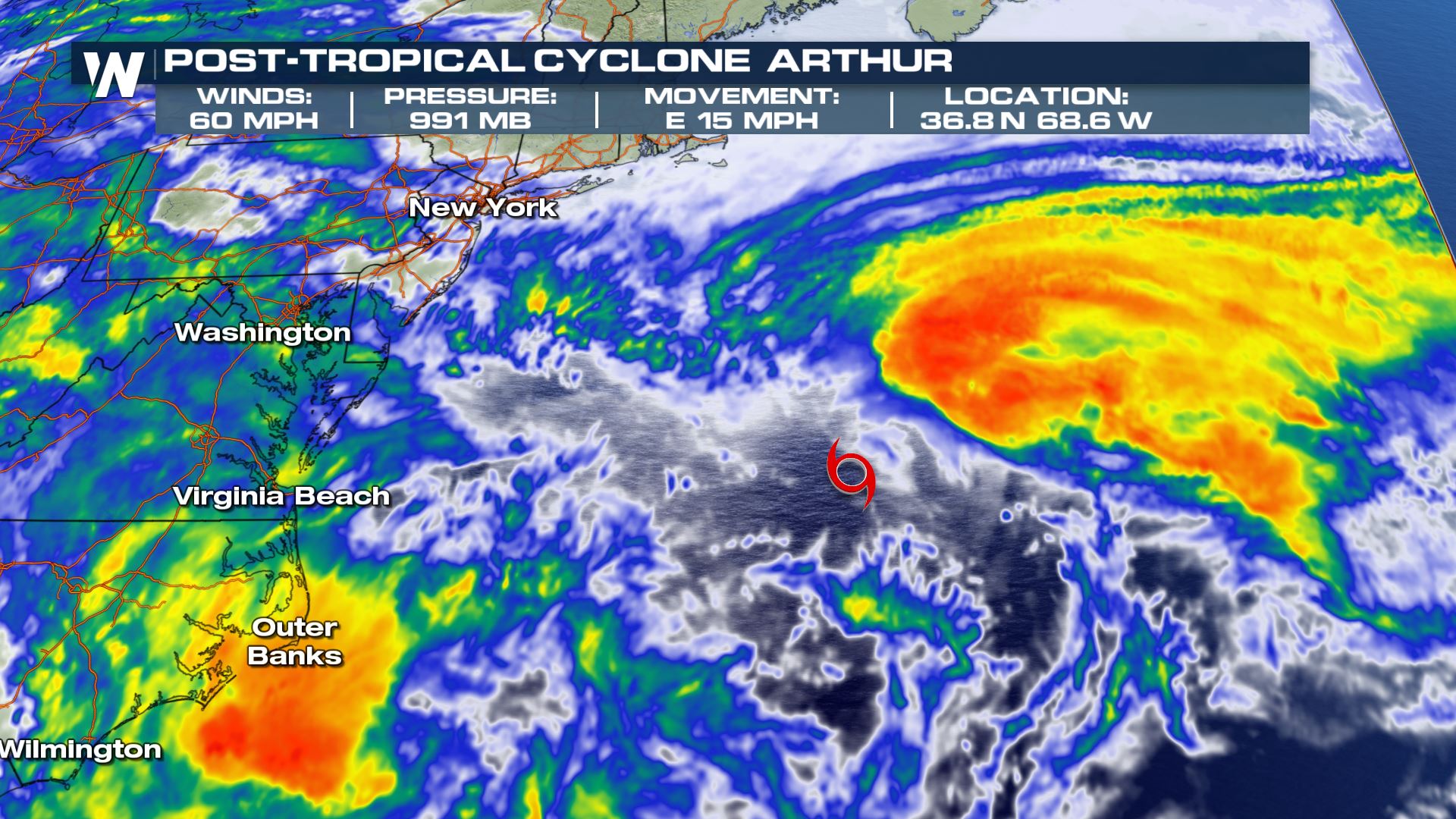 After continuing to move away from the North Carolina coastline, the storm will hover well offshore Wednesday and Thursday, as a ridge of high pressure across the central Atlantic drags Arthur south. That could lead to mid-week impacts for Bermuda.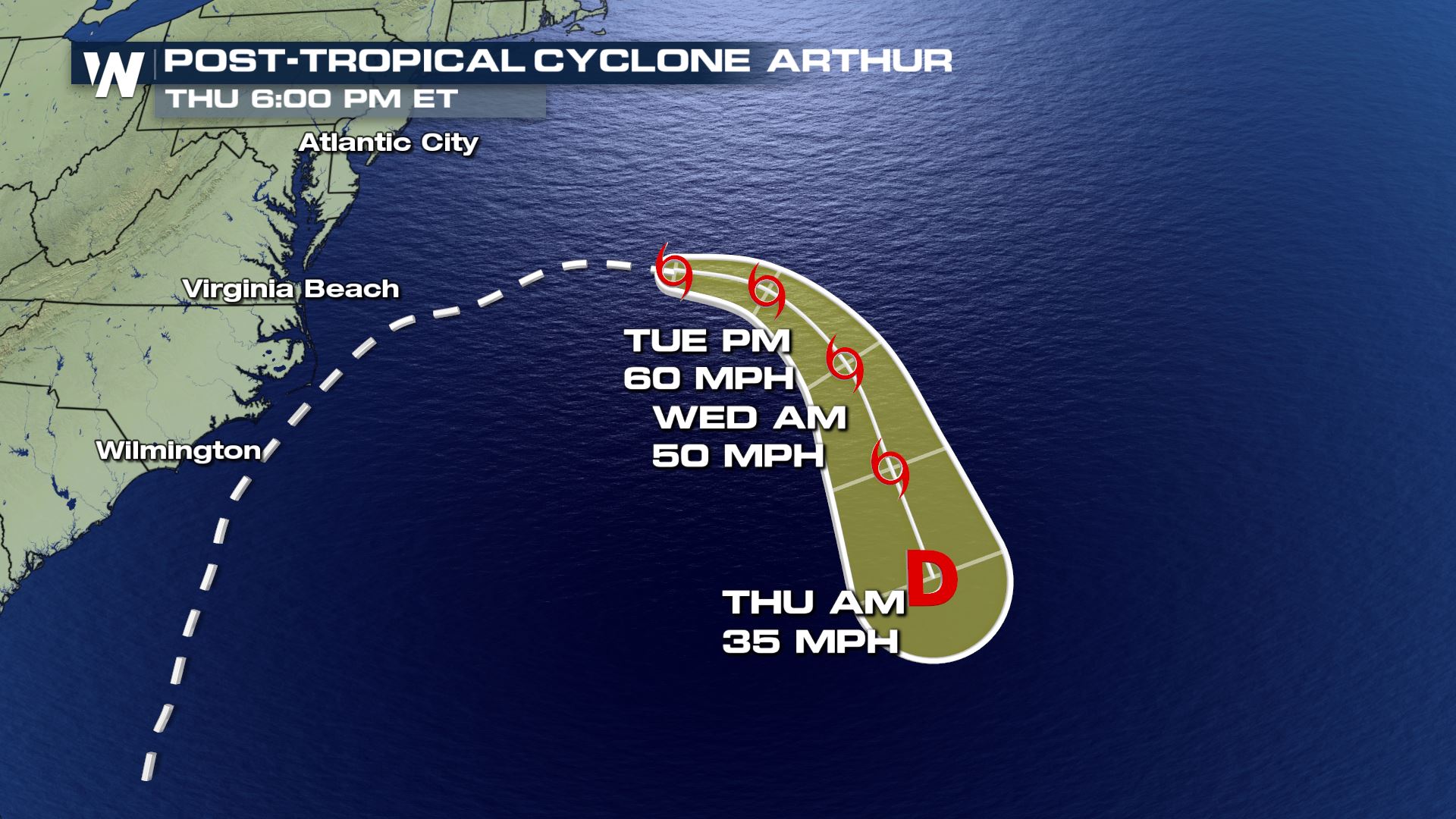 With the worst of Arthur's impacts long done, rip currents will be the main threat, with perhaps some lingering showers on Tuesday across parts of the East Coast. Here's a look at the storm's key messages: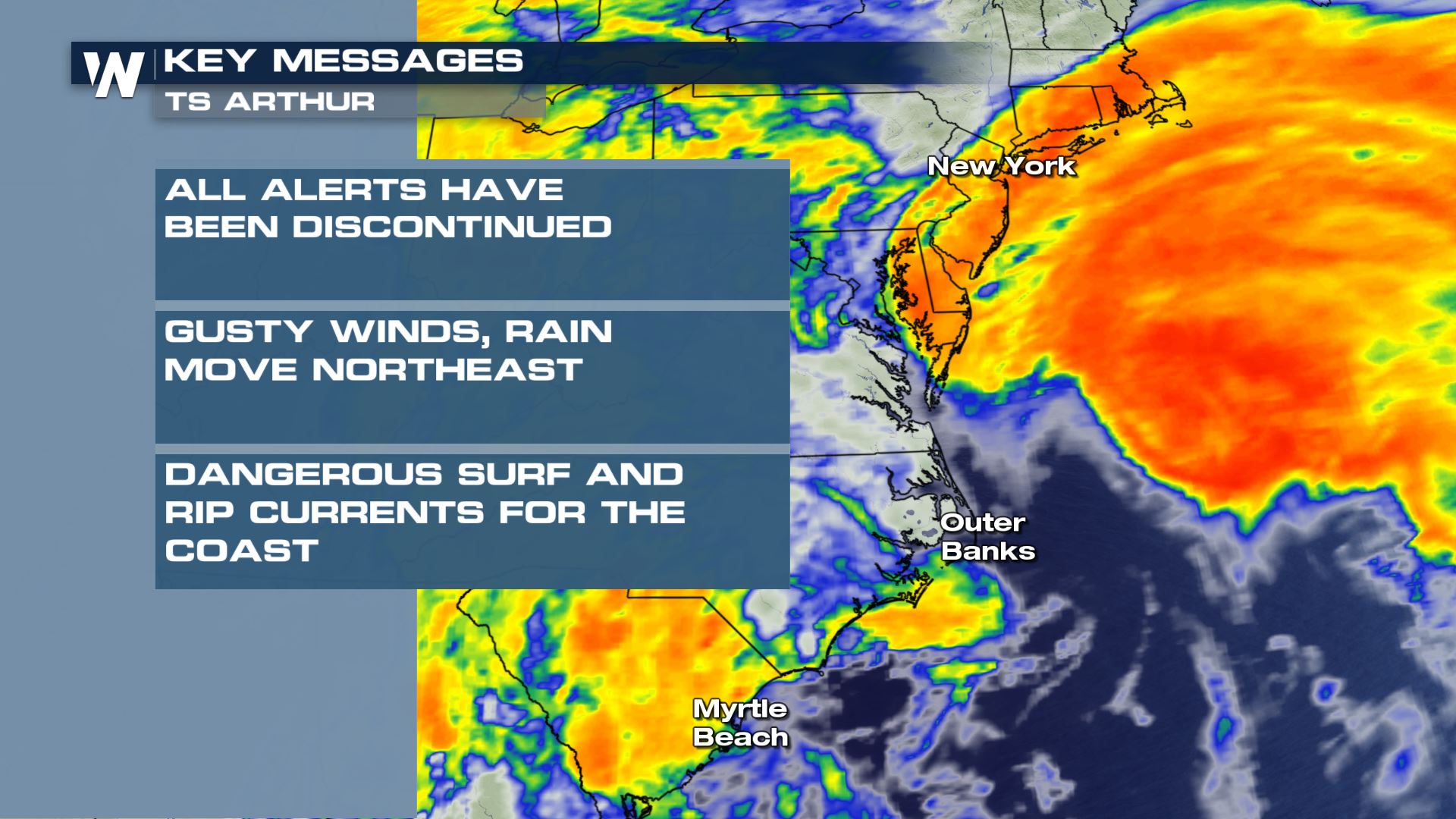 Continue to stay with WeatherNation as we gather more information and provide updates regarding the first tropical storm of the 2020 Atlantic hurricane season.