We officially have our 4th named storm of the 2018 Eastern Pacific Hurricane Season. Tropical Storm Daniel formed on Sunday morning.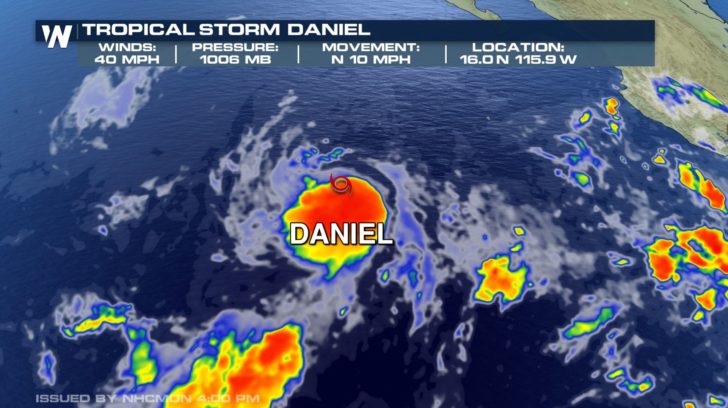 Daniel is not forecasted to strengthen into a hurricane. Daniel will continue to work northwest before taking a left turn into cooler water. This cooler water will weaken the storm in the next few days.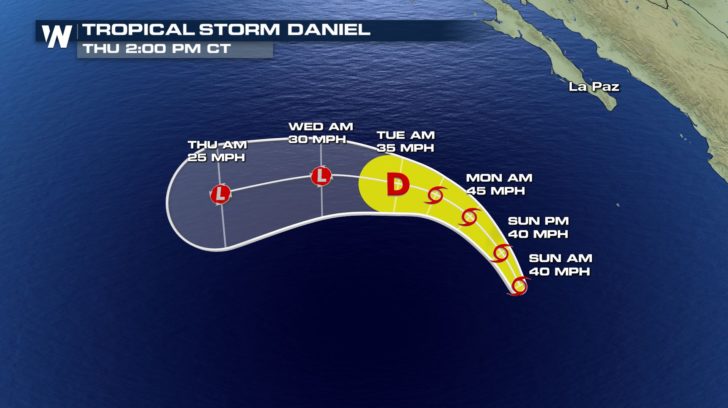 It's been an active start to the 2018 season. We're already on our 4th named storm. Typically, the Eastern Pacific gets to its 4th named storm around July 14th.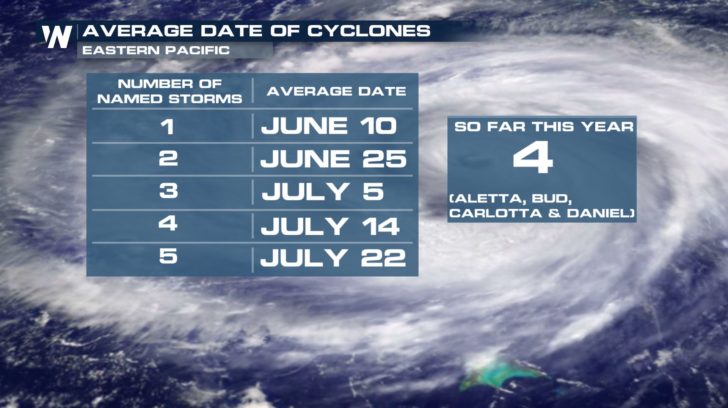 We're also watching two other disturbances to the east of Daniel. Both of these systems have a moderate chance of developing into named storms within the next 5 days.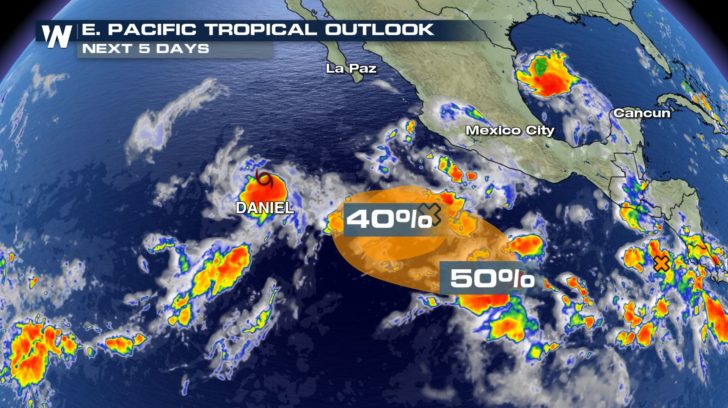 If these were to be named, they would be Emilia and Fabio.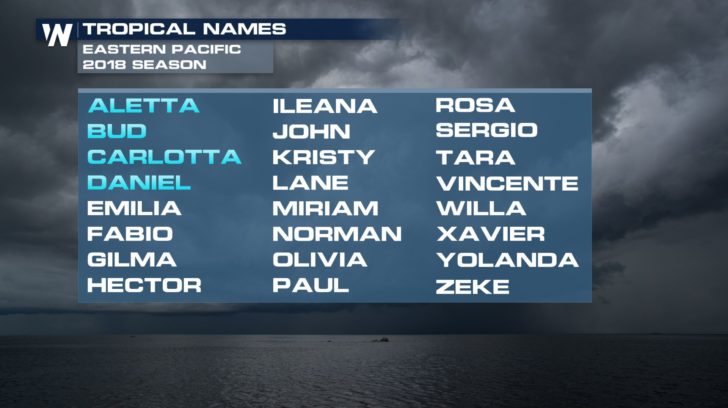 Be sure to check back in with WeatherNaiton for your tropical updates. For WeatherNation, Meteorologist Kate Mantych.