The Atlantic has two tropical storms, Kirk and Leslie, and there are two other possible areas for development in the next few days, right in the peak of Atlantic Basin hurricane season.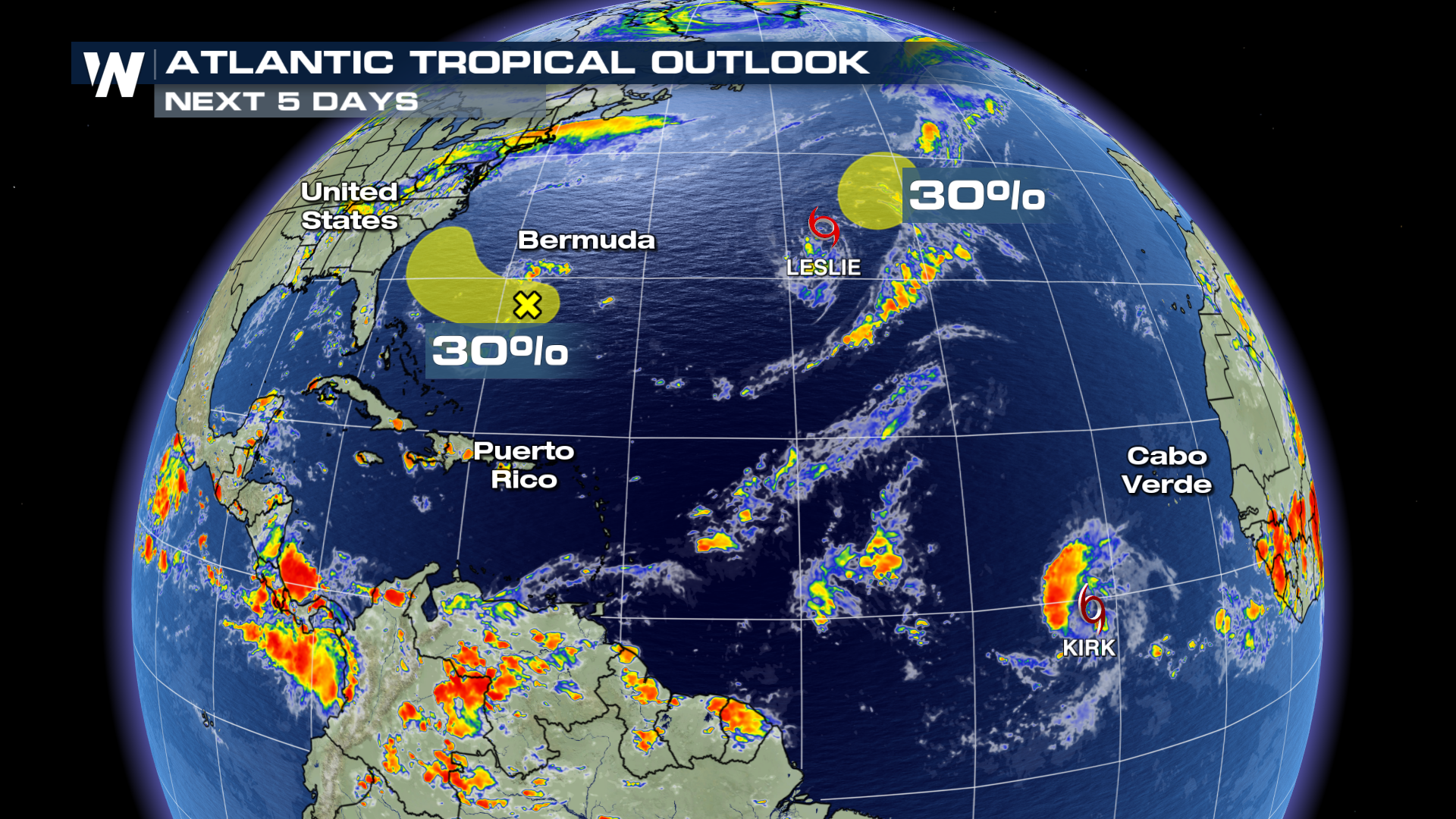 Tropical Storms Kirk and Leslie are in the eastern Atlantic Ocean right now, but Kirk could approach the Caribbean Sea later this week as a Tropical Storm. This is certainly a system that'll have to be monitored closely as it treks westward over the next few days.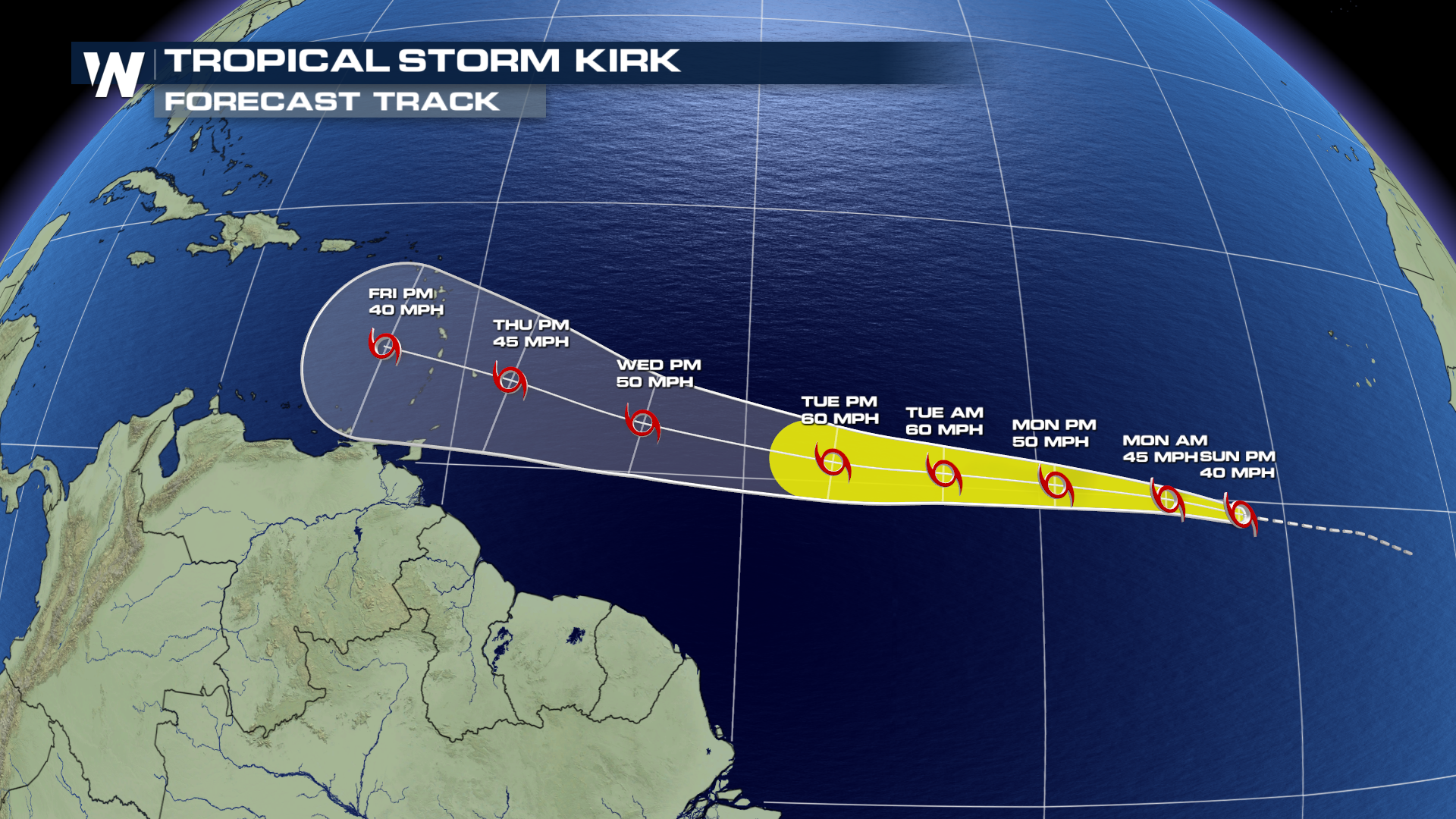 Leslie, however, is expected to harmlessly stay out to sea, although it could eventually bring some heavy rain to the Azores Islands of Portugal. It's expected to be a short-lived system as it'll be eventually pushed eastward, and it poses no threat to the United States or the Caribbean. In addition to that, a
tropical low off the Eastern Seaboard has a chance for development
as it nears the mid-Atlantic coastline. That said, regardless of development, heavy rain will be the big hazard with this system. Another area for development is near Leslie in the northern Atlantic, though this is also not expected to be of threat to land. Finally, Tropical Depression 11 officially fizzled on Sunday morning near the Lesser Antilles island chain of the eastern Caribbean. Overall, we're through 12 named storms in the Atlantic basin so far this season, which is near the full season average. That said, we're only slightly past the official midpoint of Atlantic basin hurricane season, so there's still plenty of time for more development.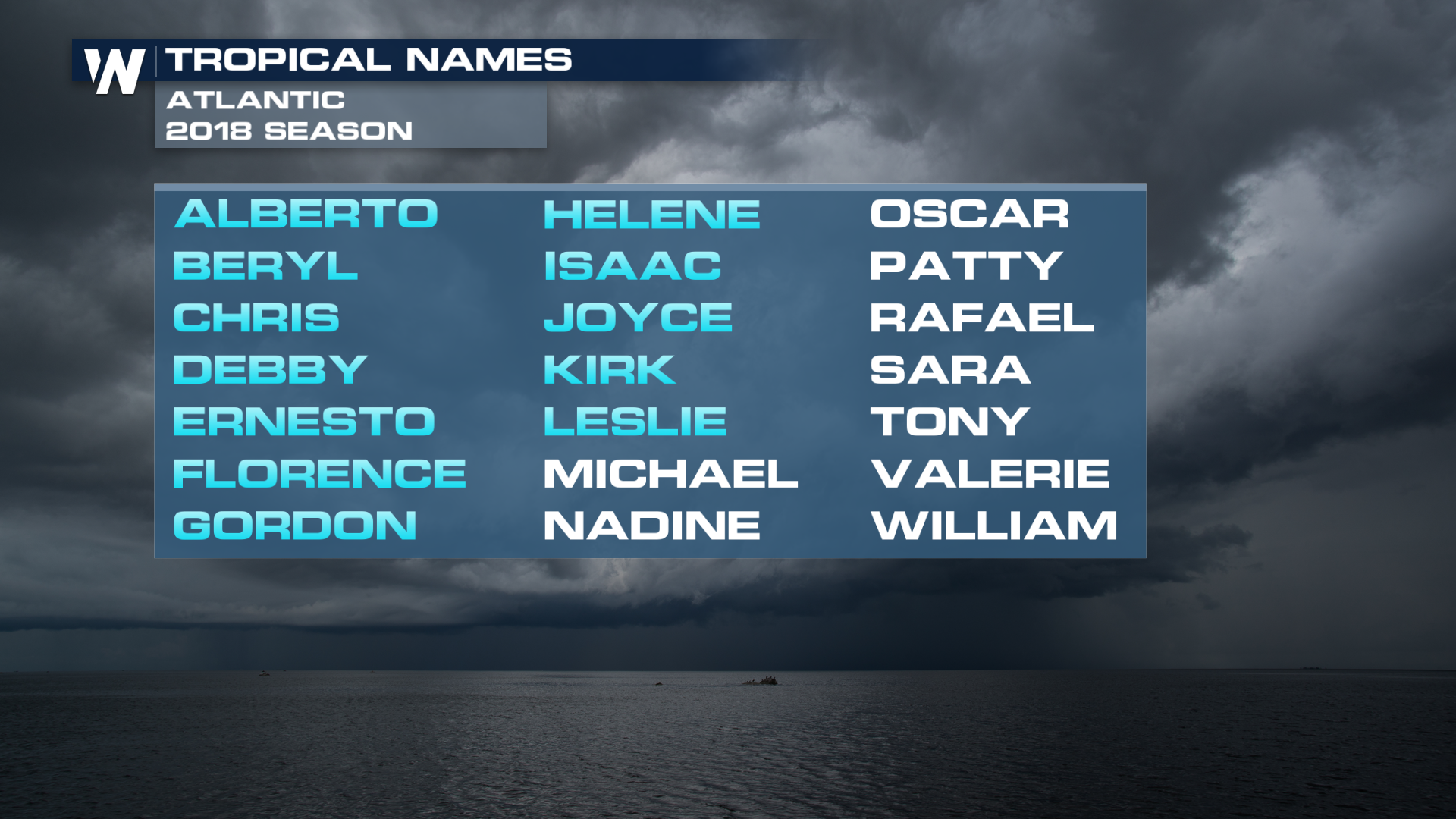 Stay with WeatherNation for the latest on the busy tropics. For WeatherNation: Meteorologist Chris Bianchi