The extended forecast features more opportunities for severe weather in the central U.S. for the back half of the weekend and into early this upcoming week. The Storm Prediction Center (SPC) has highlighted the risk for storms from the Plains to the East Coast.
This is all thanks to an area of low pressure in our upper atmosphere that is sliding through the region and will provide the necessary shear (or turning of wind with height/increase of wind with height) for storm development. At the surface, a low pressure system will form and provide the concentration of lift and moisture to support storm development too.
Saturday
The severe threat begins Today, with parts of the Dakotas highlighted under the marginal risk of severe weather. While all modes of severe weather are possible, damaging winds look to be the most likely.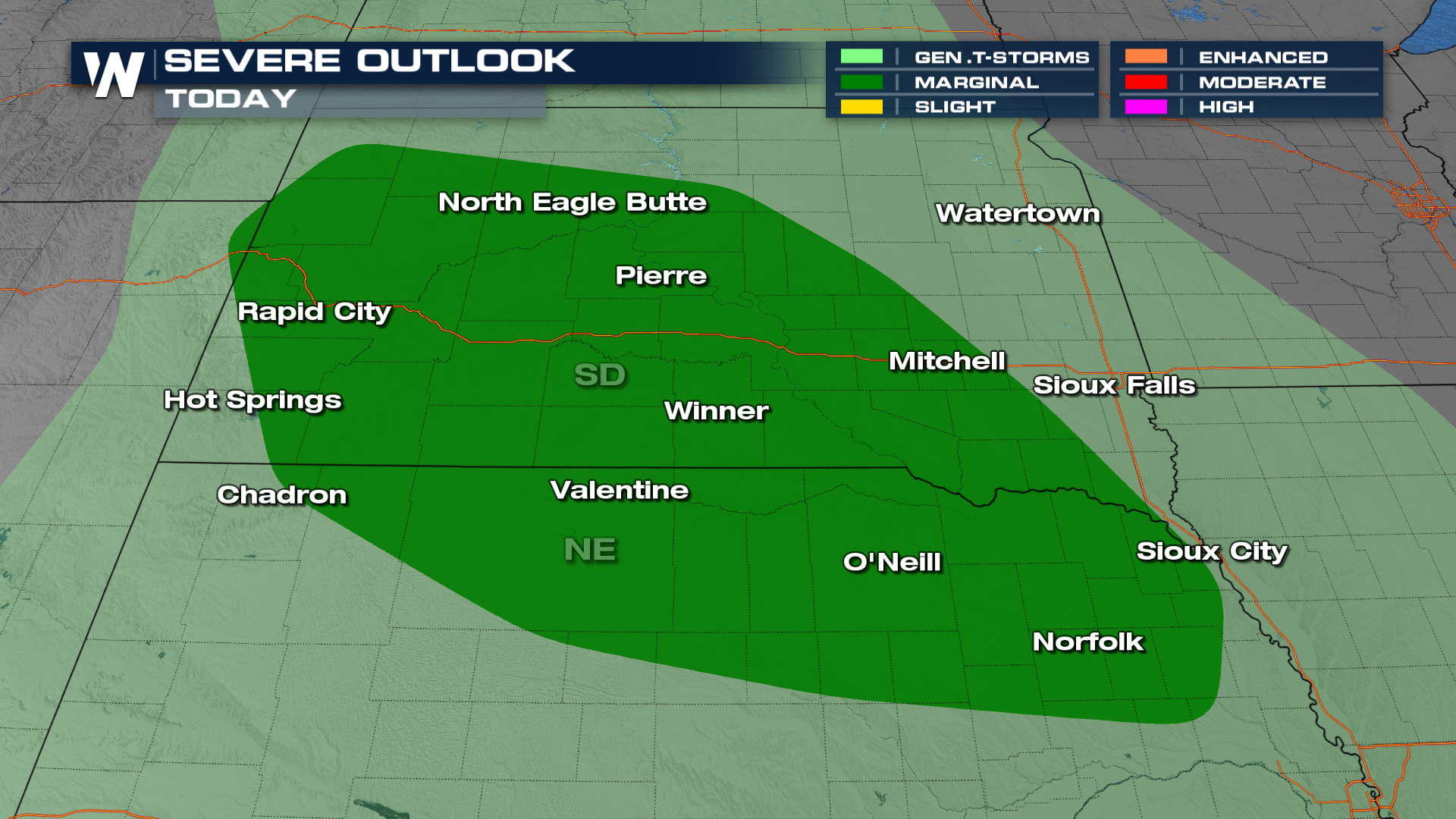 In fact, most storm activity holds off until overnight Saturday into Sunday as a surface low becomes organized east of the Rockies. The storms push from the western Dakotas into the I-29 corridor by early Sunday morning.
Sunday
The Storm Prediction Center has highlighted a large portion of the Central Plains and Upper Midwest for the storm opportunity Sunday. Cities that need to have severe weather plans include: Omaha, Des Moines, Kansas City, Siouxland and Salina. Start to think ahead to your Sunday plans and where you may be to mitigate storm risk.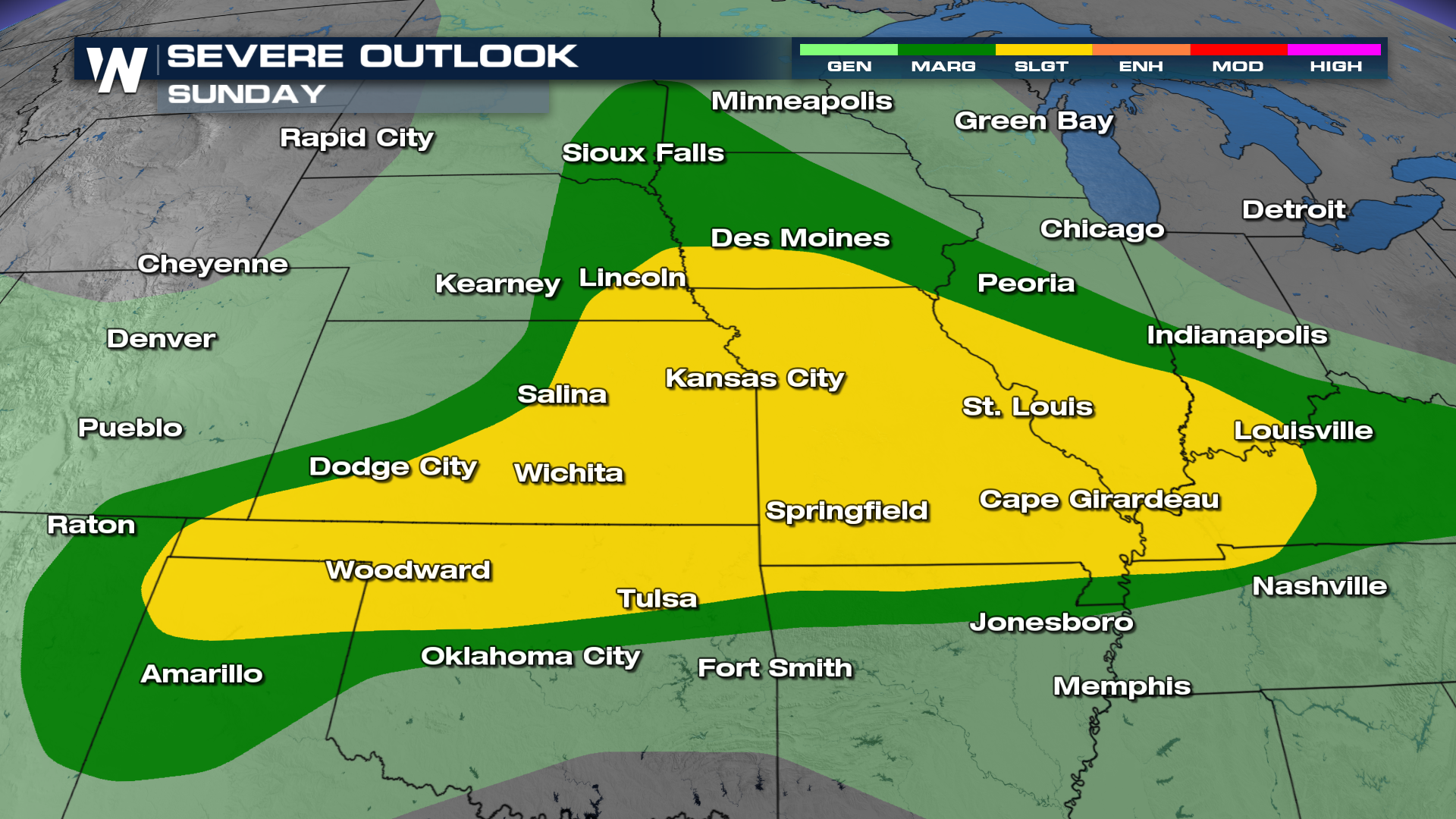 The storm threat is much more widespread on Sunday, stretching throughout the Upper Midwest and central Plains. Storms will be active in the morning across Missouri and Iowa before moving into the Midwest through the afternoon and evening. Once again all modes of severe weather are possible with heavy rain a a threat as well.
Monday
The storm threat slides east on Monday, and with the SPC highlighting a large portion of Kentucky, West Virginia and Ohio under the storm threat, it signals confidence in the forecast.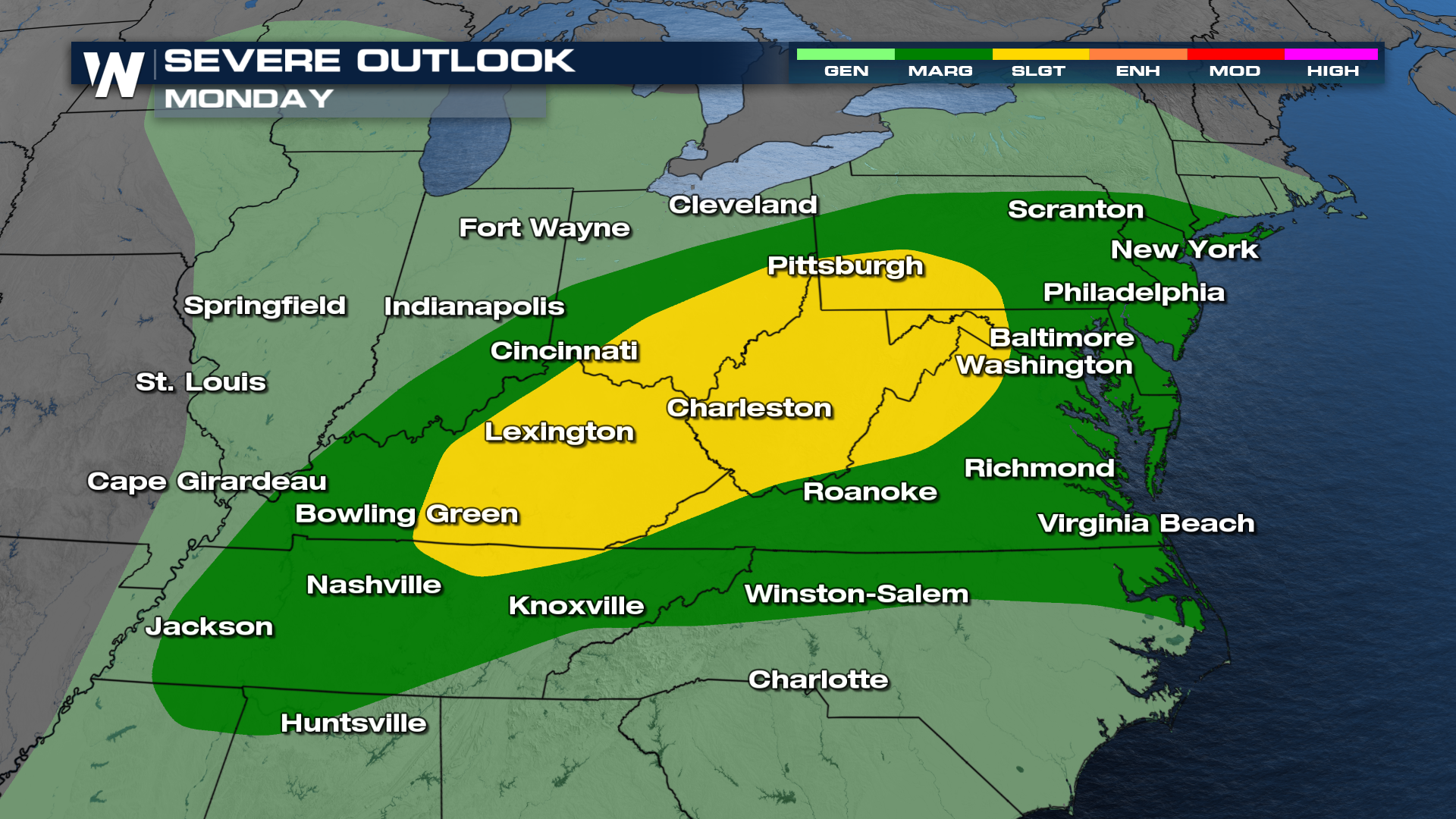 Areas subject to severe thunderstorms on Monday will be parts of Tennessee, North Carolina, Virginia, West Virginia, Kentucky, Indiana, Ohio, Pennsylvania, Maryland, Delaware, New Jersey, and New York.
It has been a busy month for severe weather, and in fact a busy summer for it too. Continue to stay weather aware!