As we say goodbye to 2018 and ring in 2019, many parts of the country will experience wet or stormy weather. Even in New York City for the big ball drop, conditions may not be ideal with rain in the forecast. In New York City, very mild air will take over with temperatures in the lower 50s at midnight.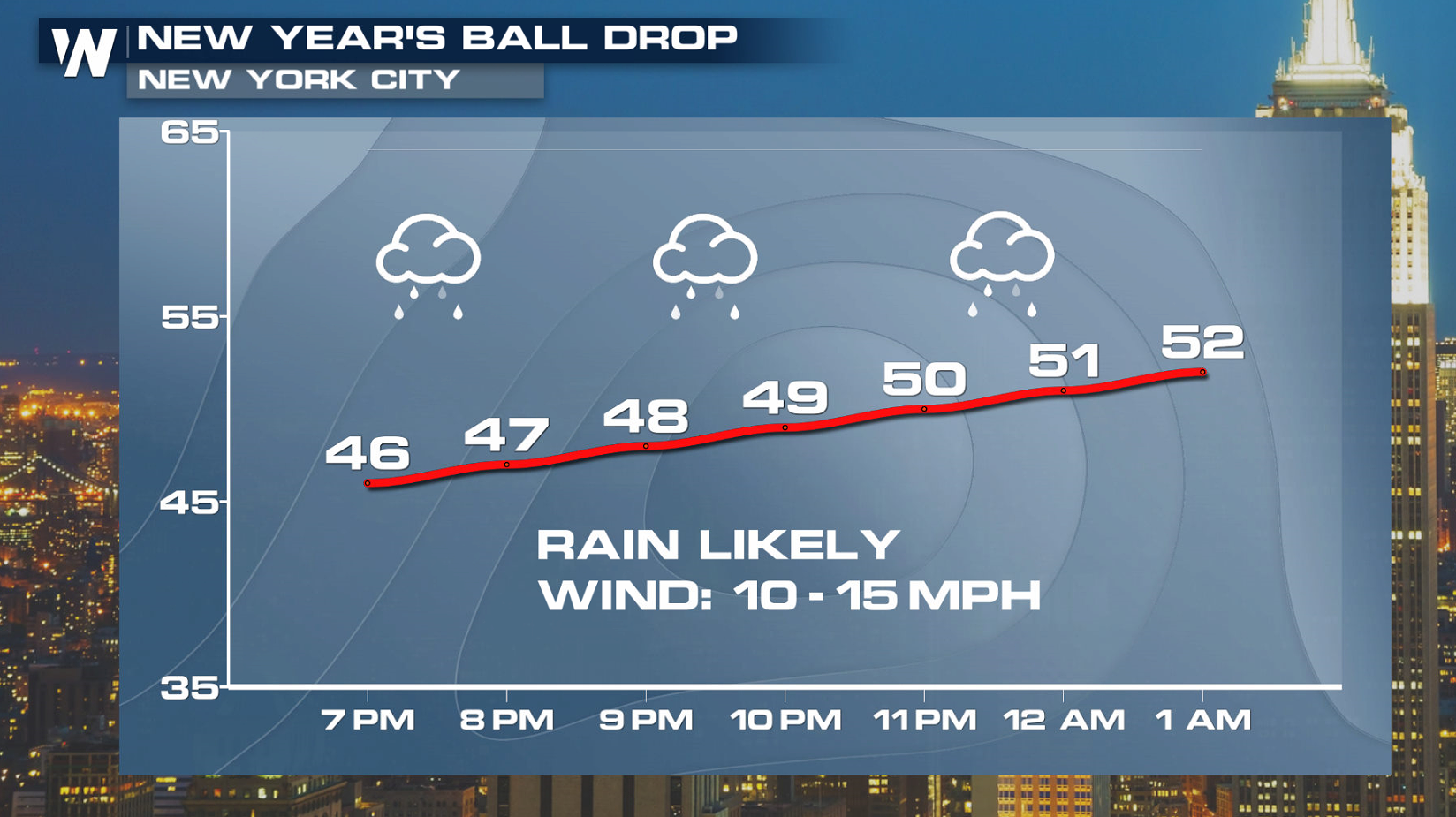 Surprisingly, this isn't far off of the record warmest New Year's Eve midnight temperature for the Times Square festivities. The warmest temperature ever to be observed at midnight in New York City (using Central Park data), was 58 degrees. This occurred both at midnight turning from 1965-1966, and also turning from 1972-1973. On the contrary, the coldest midnight temperature at midnight on New Years Eve in New York City occurred the year the calendar turned from 1917 to 1918, when the temperature stuck at just 1 degree Fahrenheit. The worst part? A slight wind made it feel like 18 below zero wind chill! (
source: National Weather Service New York, NY)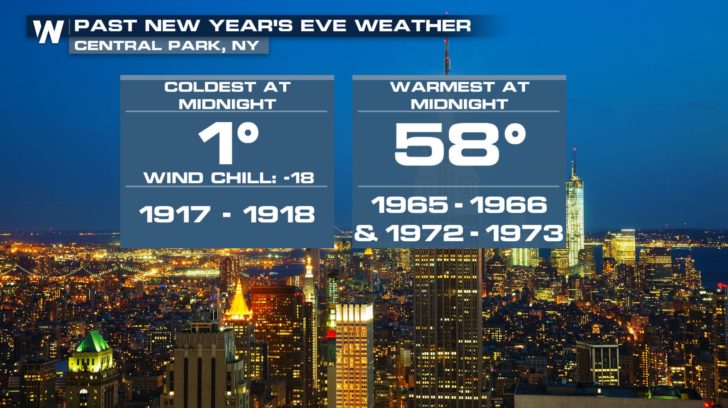 So what's the outlook as we ring in 2019? Here is a snapshot look around the country if you are planning on being out at Midnight: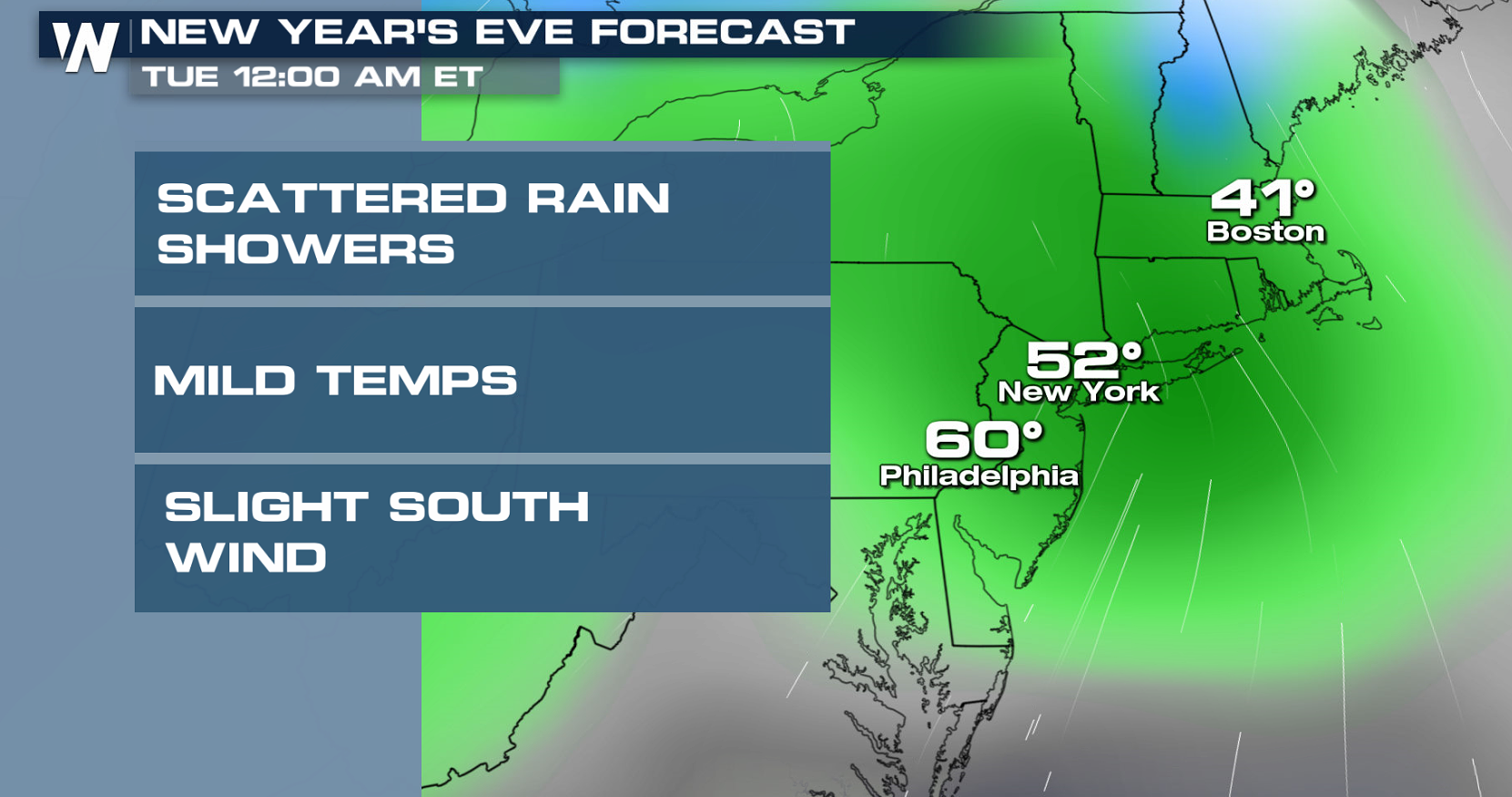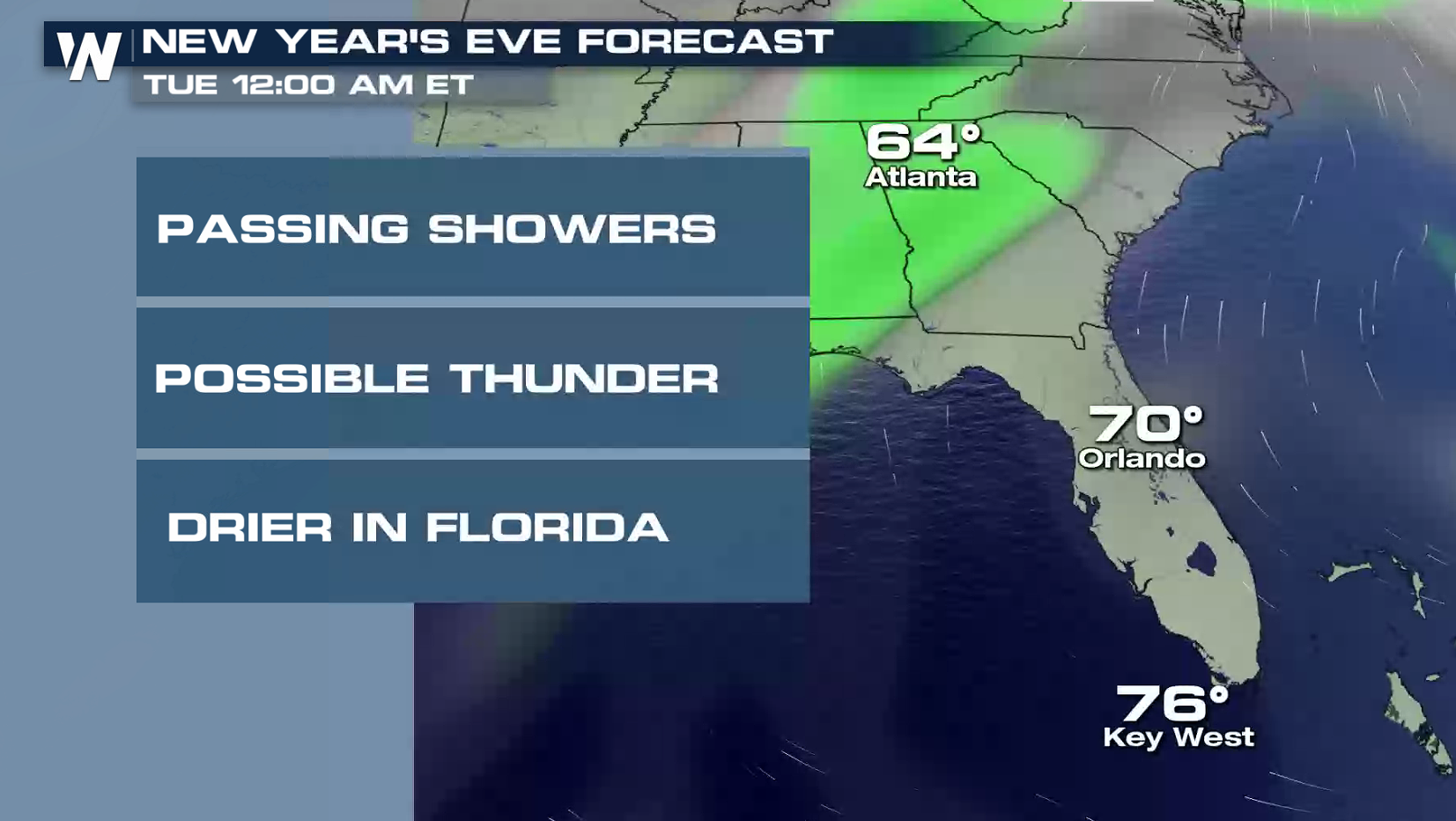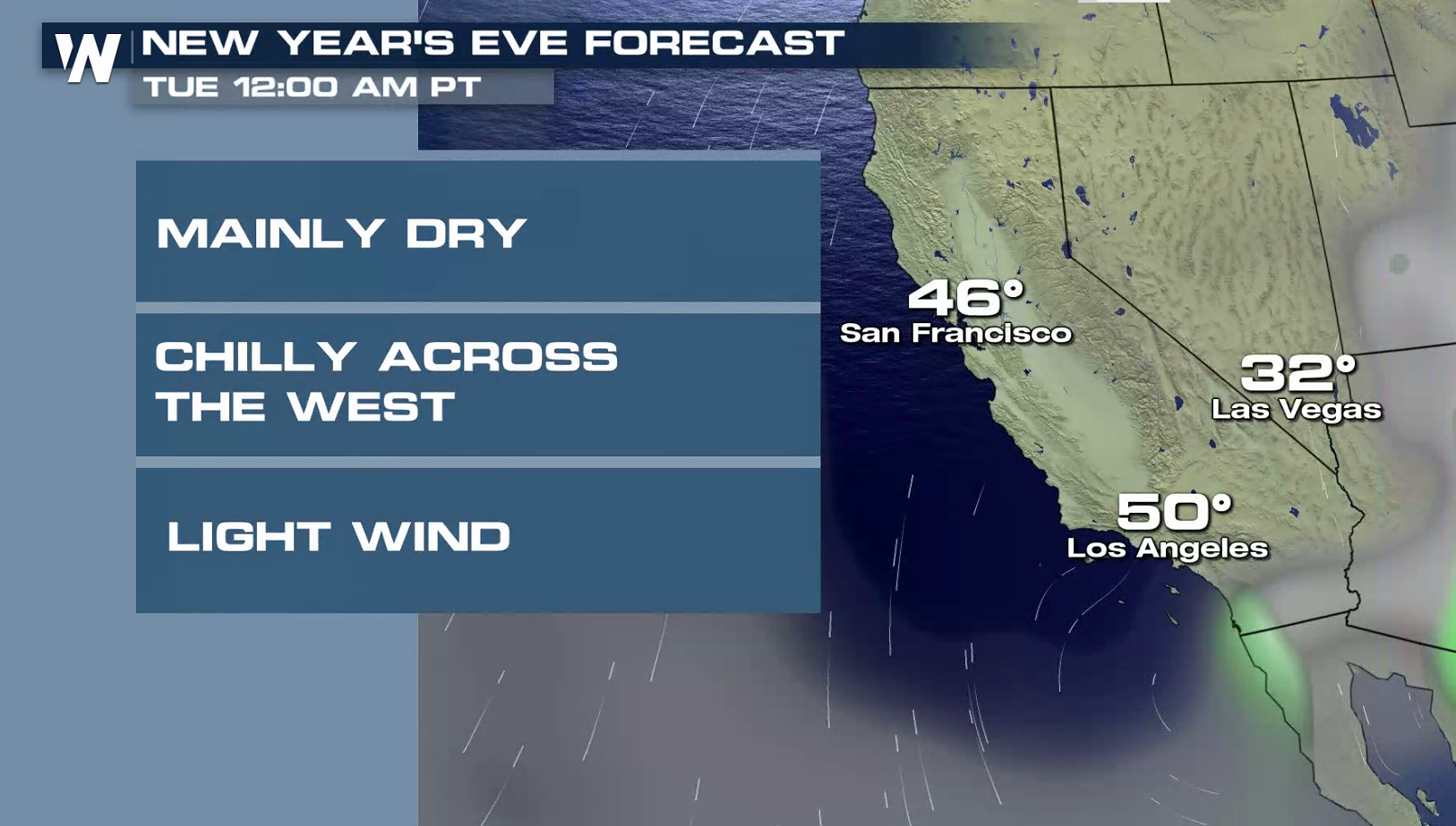 A storm system will emerge from the Gulf of Mexico bringing up a large swath of rain from the coast, all the way into the Northeast. Some rain could be locally heavy in the northeast and southeast as we hit midnight ET. Out west, a weak storm system will bring mountain snow through the Rockies. Cold air will engulf the northern Plains through the 1st of the year.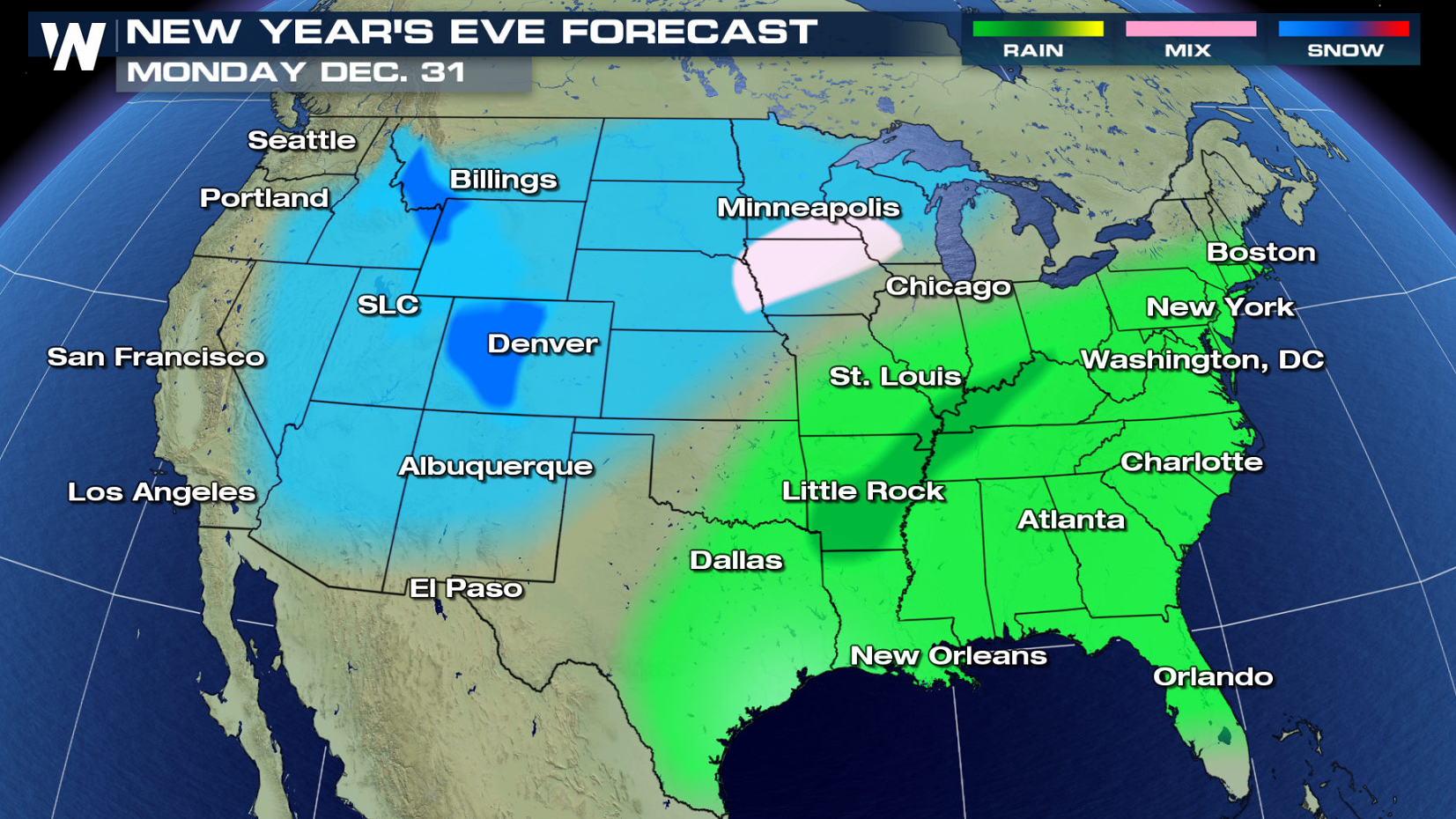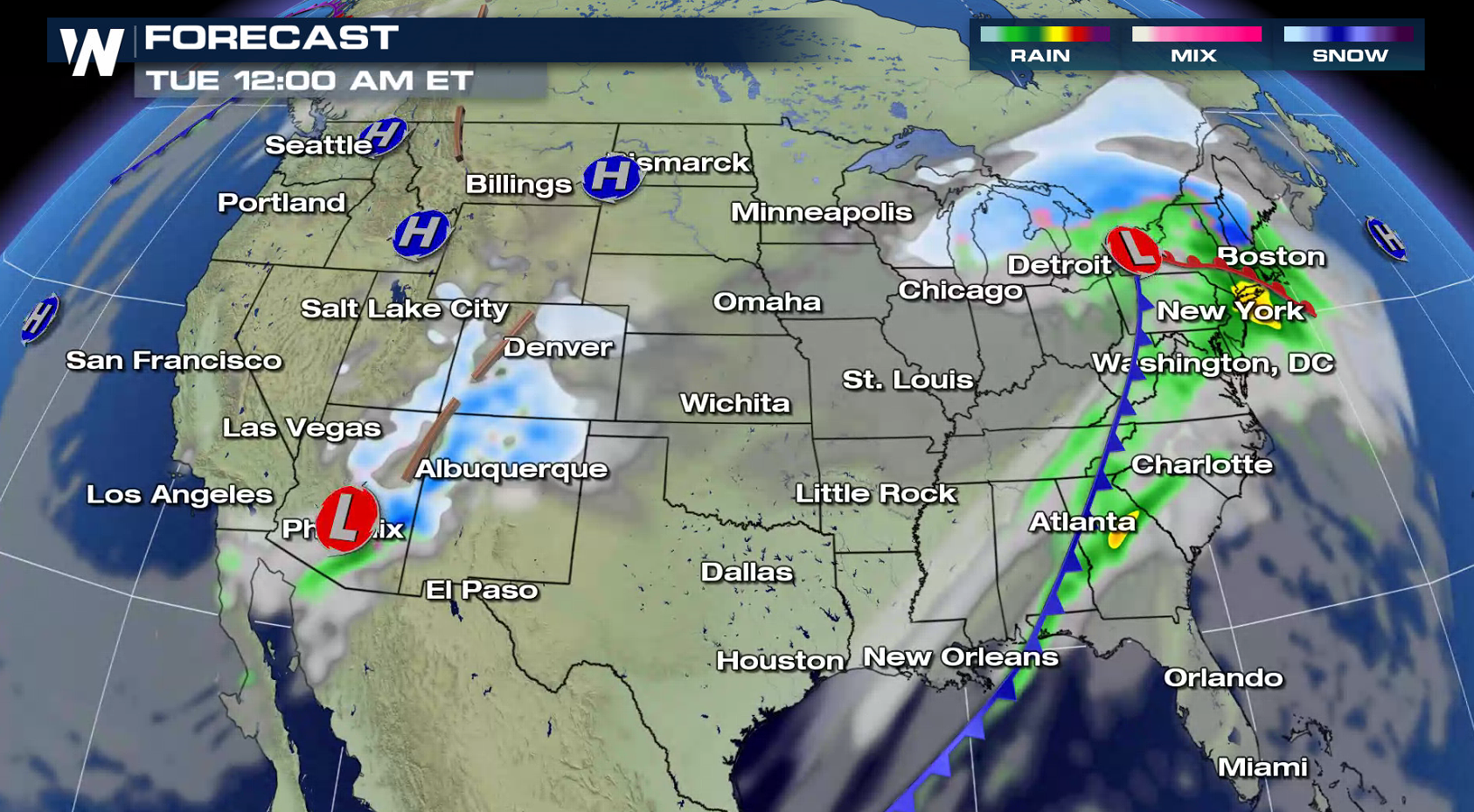 NEW YEARS DAY FORECAST
---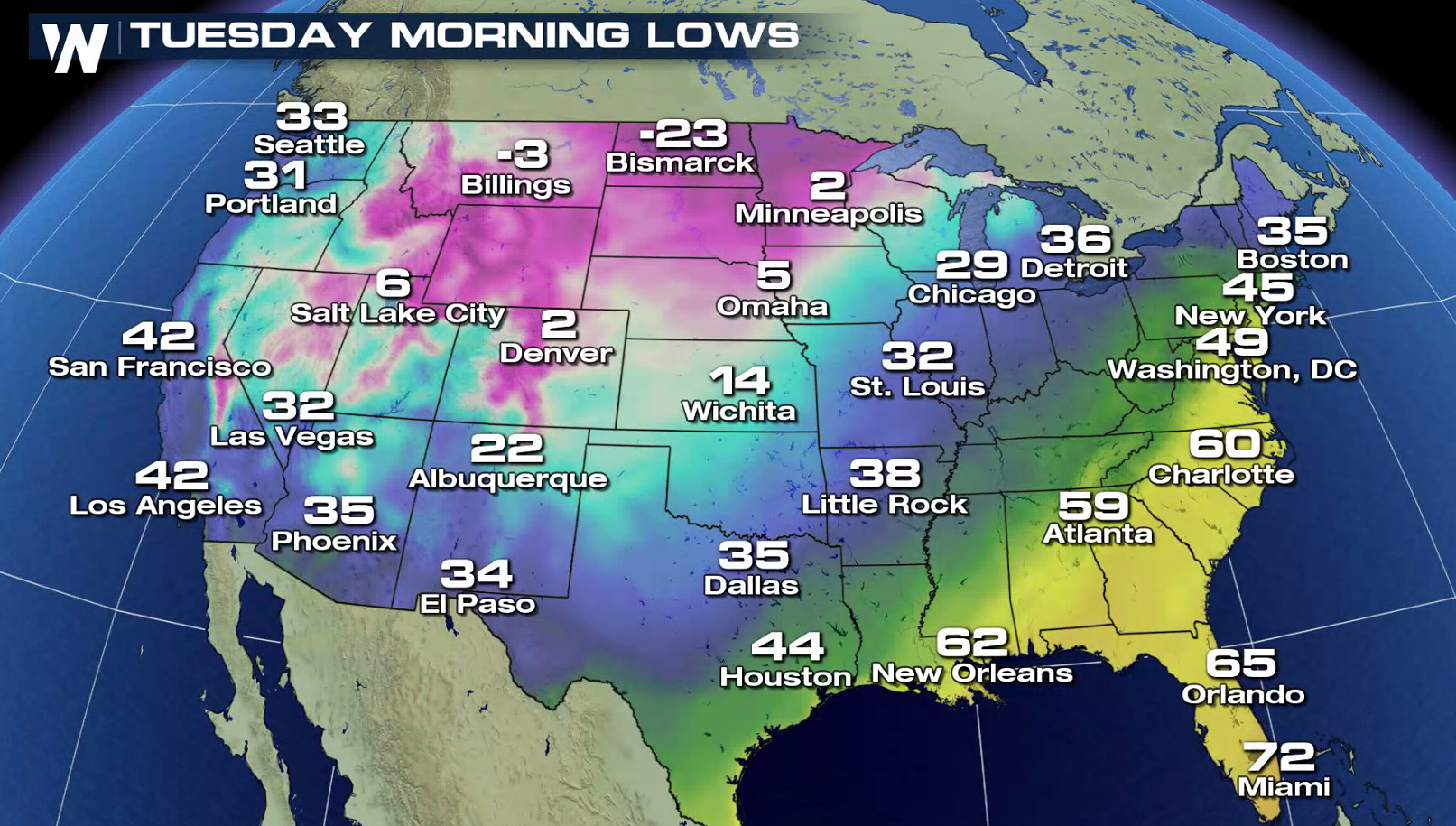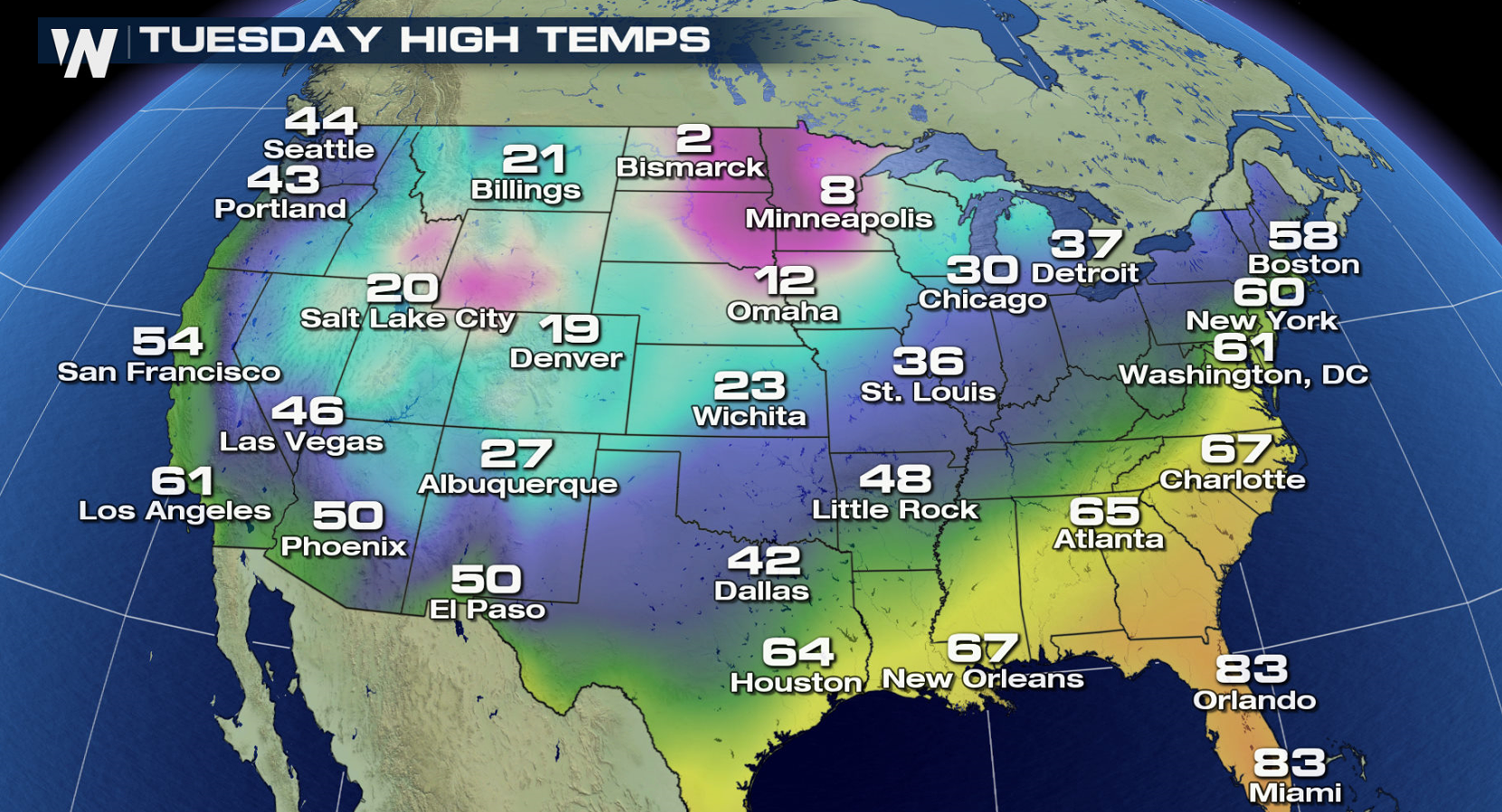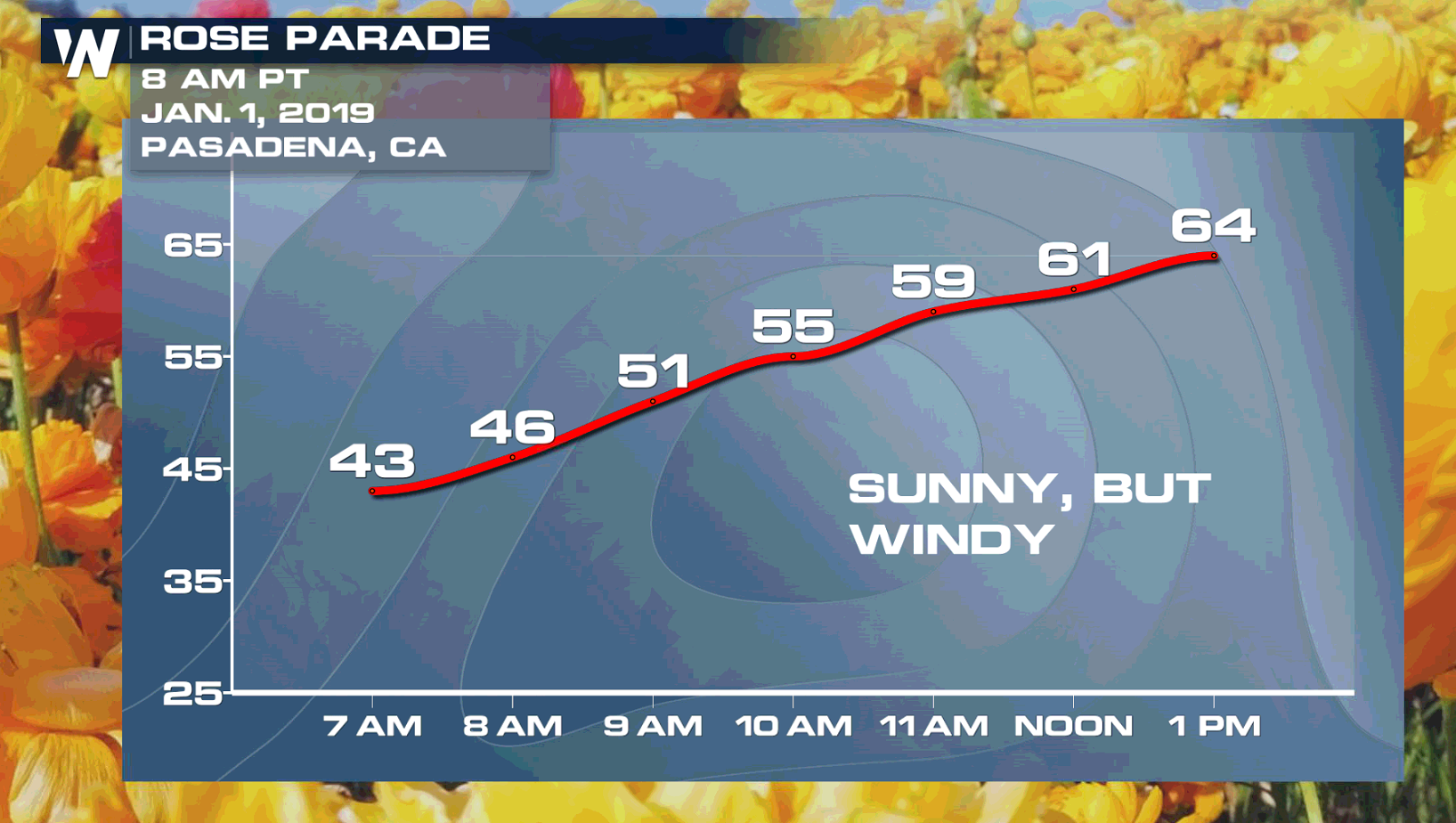 It will be quite cold for the upper Midwest, high plains, and southwest! Temperatures will be hitting the negatives as we bring in 2019! Along the east coast, it will be much more mild with most cities seeing the 40s to 60s as the lows. Nonetheless, winter coats and rain coats will be needed across the country! For the Tournament of Roses Parade in Pasadena, California, it will be sunny and dry but windy. Have a great and safe start to the New Year!