Labor Day has come and gone. The kids are back in school. There's only one more thing we need to make it feel like fall - foliage! https://youtu.be/ttDuf4lE7IM Leaves do not change color at the same time across the entire United States. Changes in the length of daylight and temperature trigger the leaves to die and fall off trees. This is
why leaves change color
in northern latitudes and higher elevations first.
[Related article: Why Leaves Change Color
]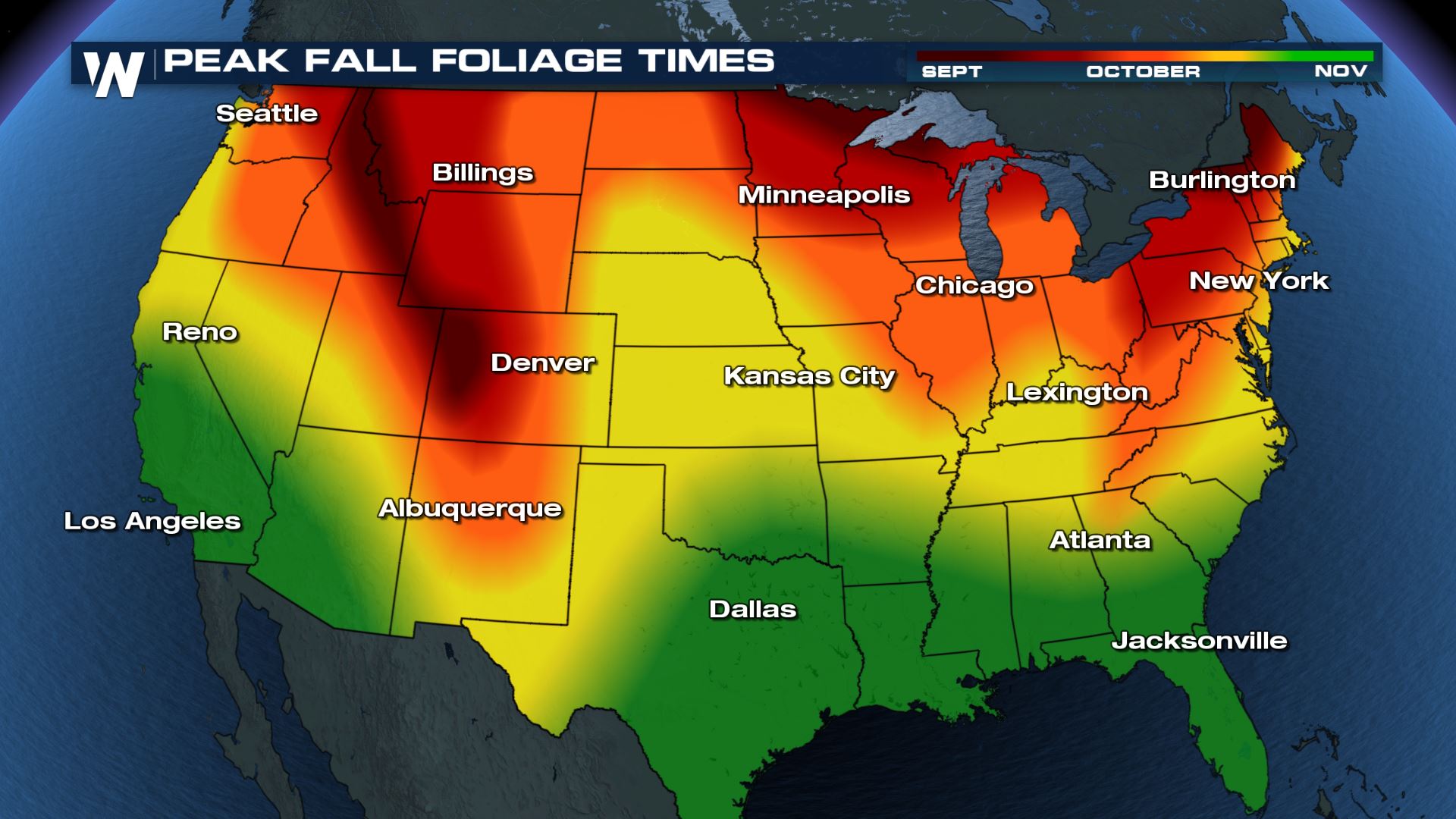 The Northeast and Rockies usually put on their dazzling displays starting in late September. The Great Lakes and Pacific Northwest are not far behind with fall foliage peaking in the beginning to middle of October. The yellows, oranges, and reds slowly spread farther south through October into November. In some of the  some our southernmost states, the leaves do not change color and stay green year round. The best time to enjoy the foliage is on a clear, dry, cool (but not freezing) day. Once leaves change color, they will start to fall off the tree about a week later. You won't want to miss it!