Spring may have started nearly 30 days ago, but we're about to go right back in to winter in the Northeast United States! Winter Storm Watches have been upgraded to warnings and advisories for parts of New England for Thursday night to Friday, April 15-16th.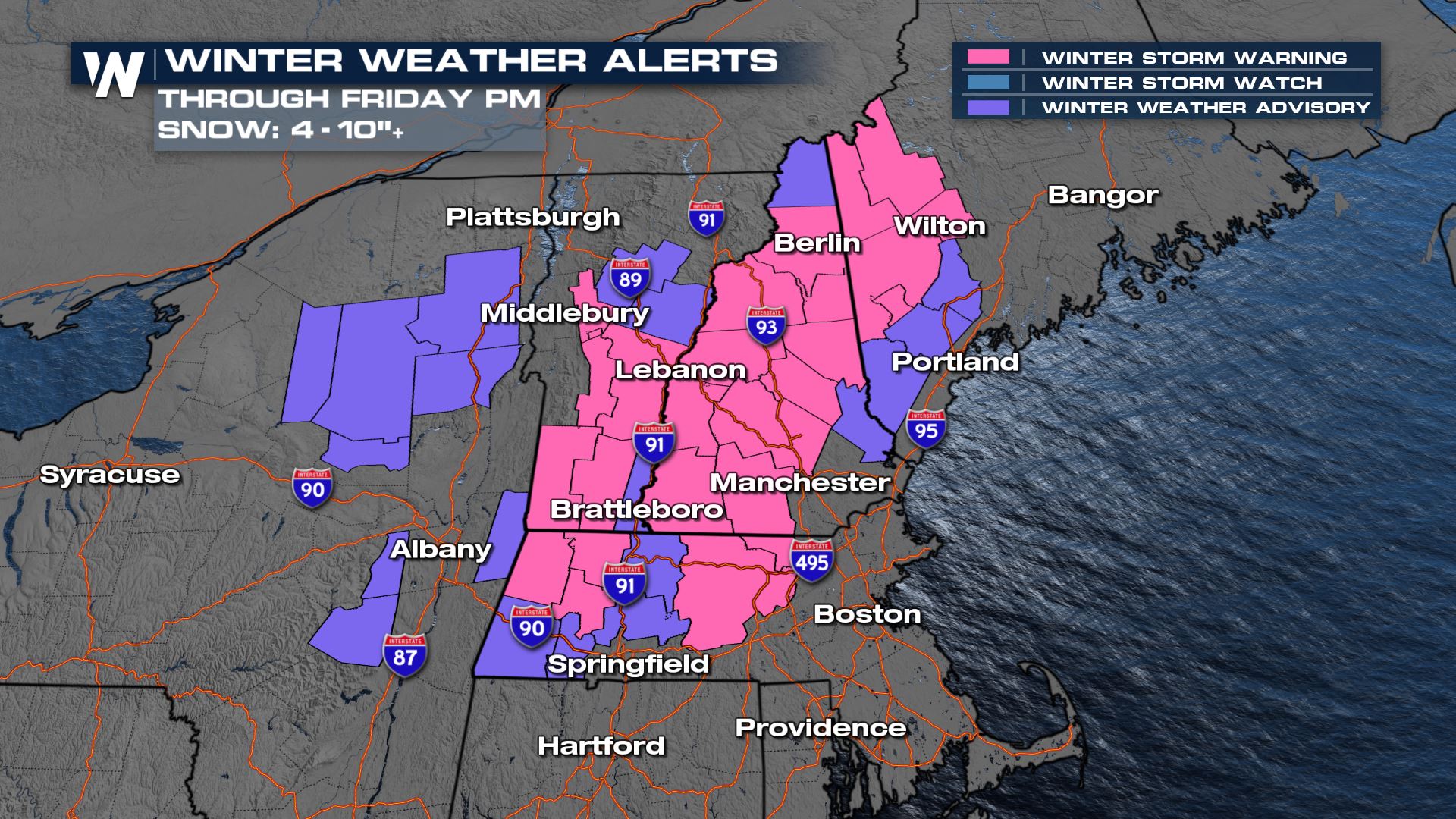 Areas impacted include the Green Mountains of Vermont, the Berkshire Mountains of Massachusetts, the White Mountains of New Hampshire, and the Blue Mountains of Maine. There is a potential of getting 6 inches of snow (or more) at elevations of 1,000 feet or higher. This will lead to slippery roads and power outages. Higher elevations could see up to a foot or more.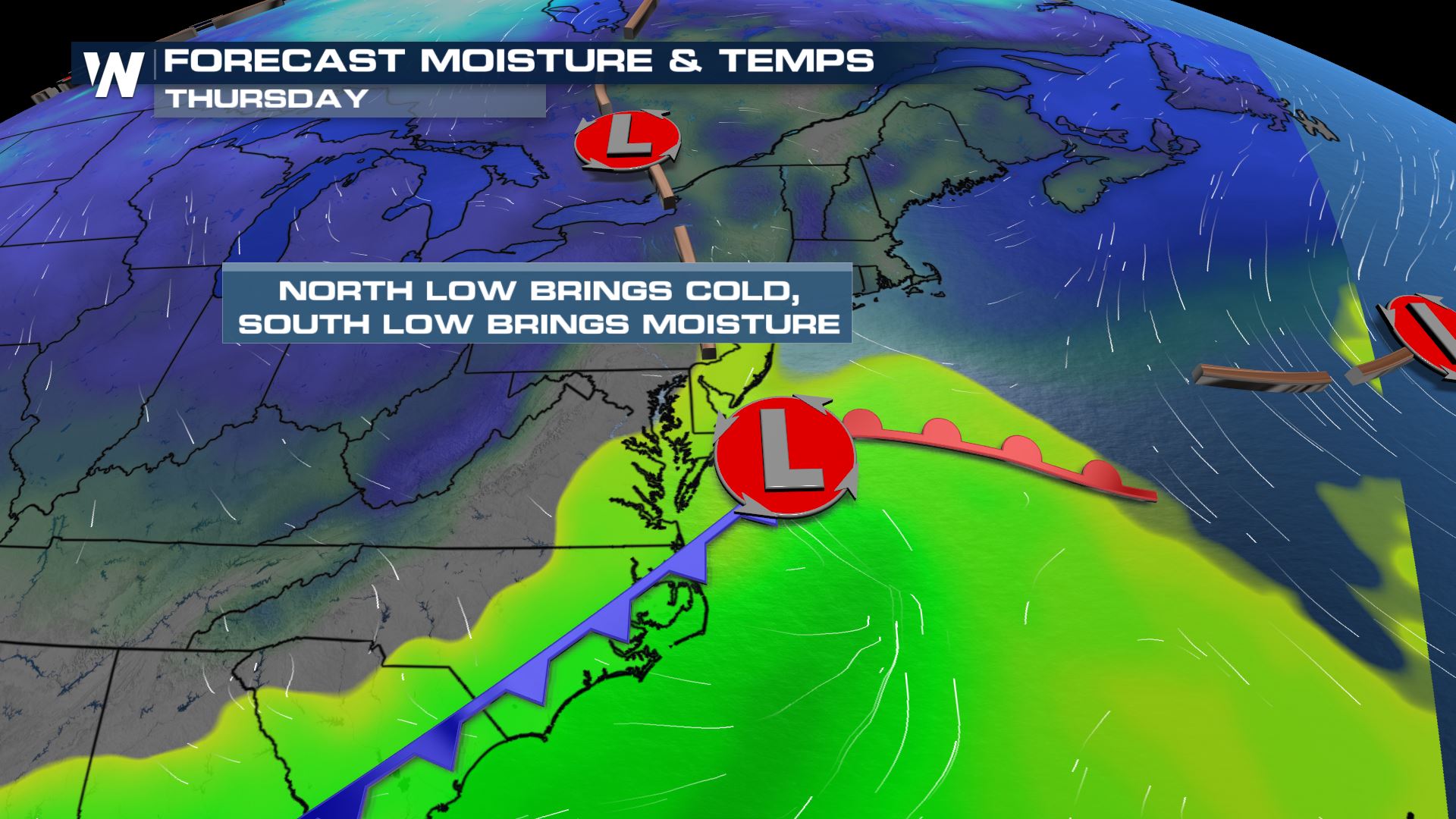 By Thursday night, the developing low pressure off the coast of New Jersey and New York will get stronger, pulling in additional cold air and changing rain to snow. Overnight Thursday into Friday more rain will change to snow and the wind will start to get breezy at times.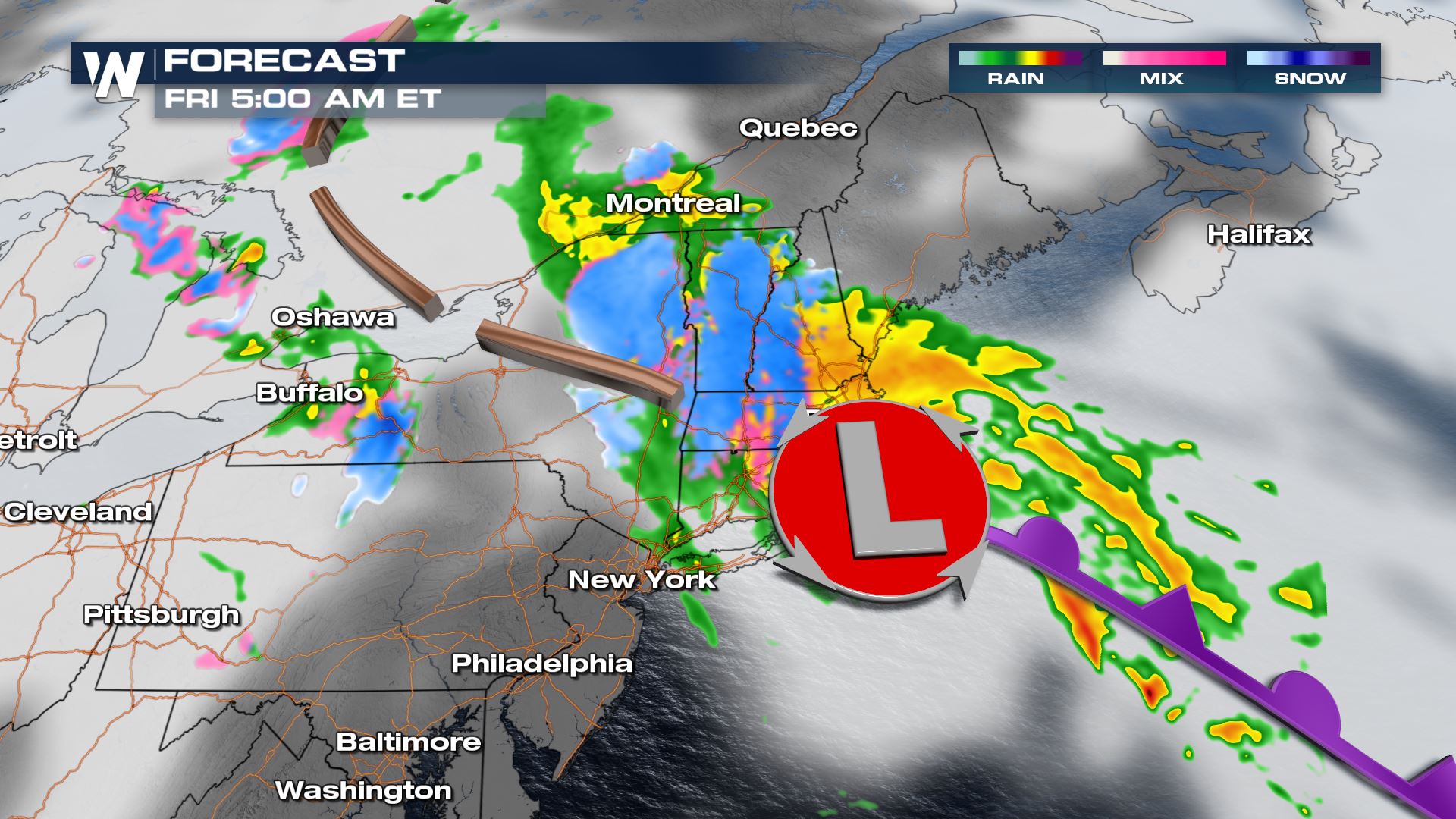 By Friday morning, snow showers will be blowing across upstate New York and New England's mountains with fresh blankets of snowfall across each corresponding state.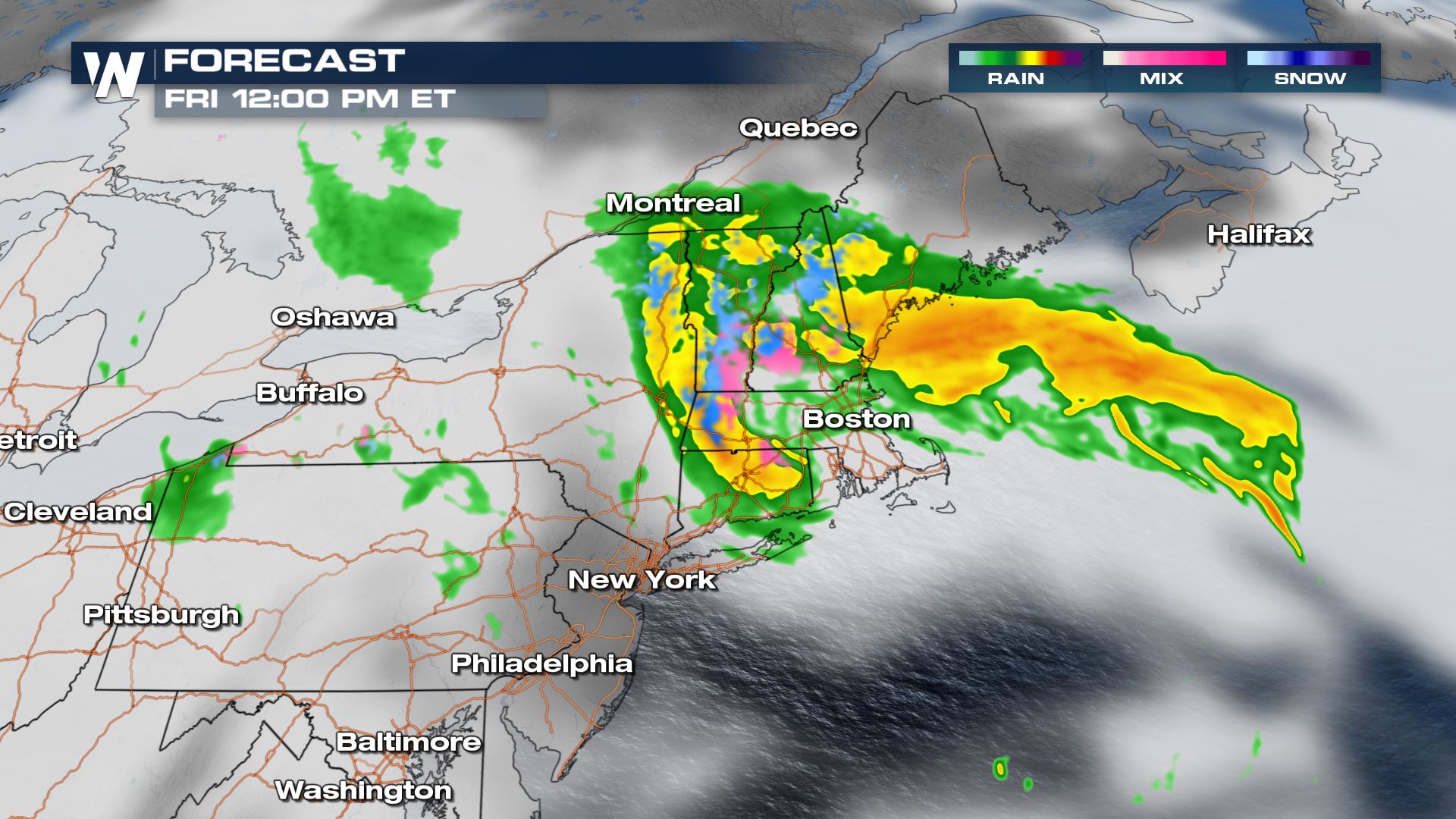 Snow showers could change back over to rain showers during the daylight hours Friday, but the higher elevations above 1,500 feet will likely stay all snow Friday.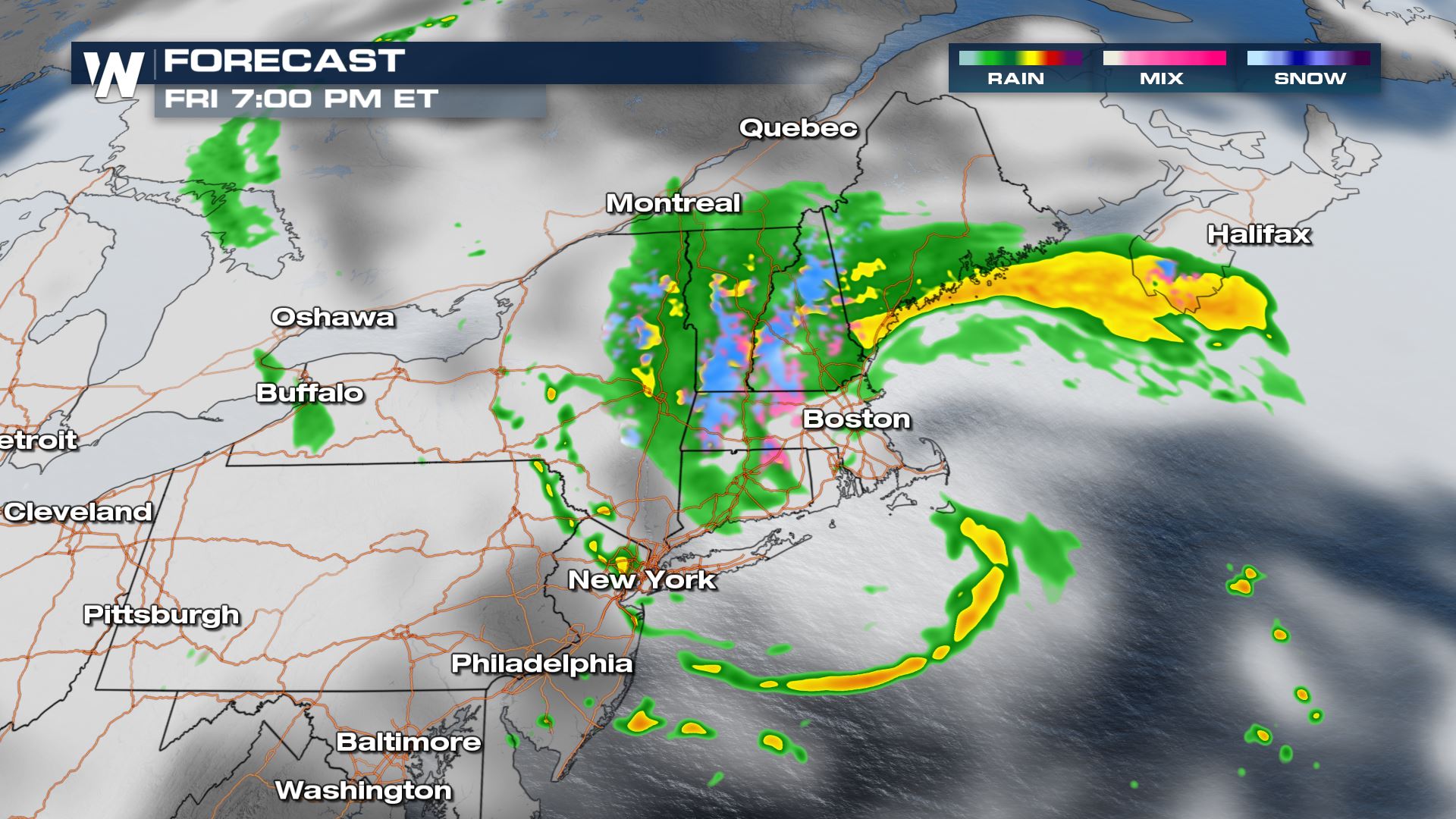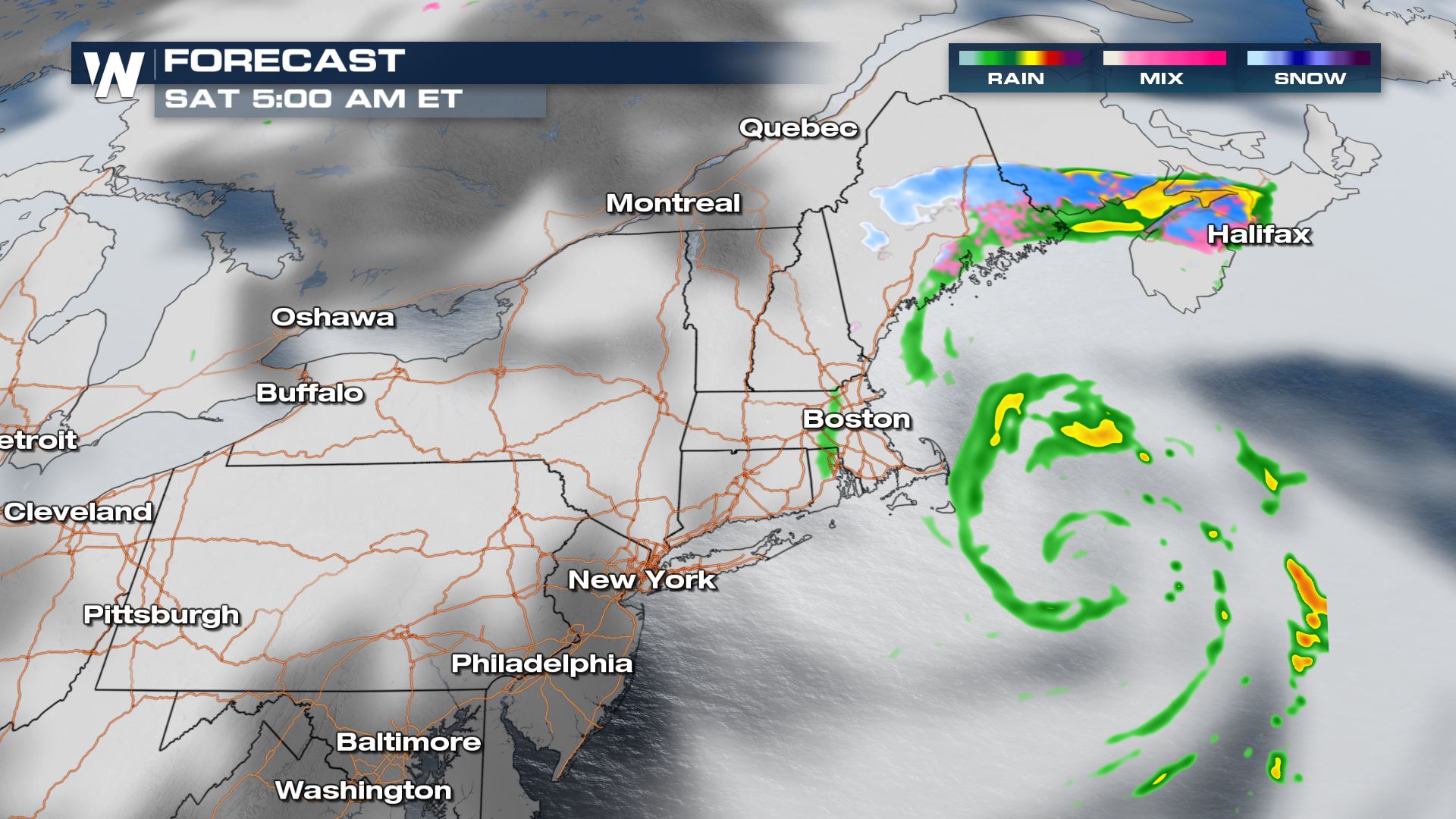 Friday night the storm system will pull away from New England putting an end to the wintry mix, but allow cold temperatures to settle in by Saturday morning.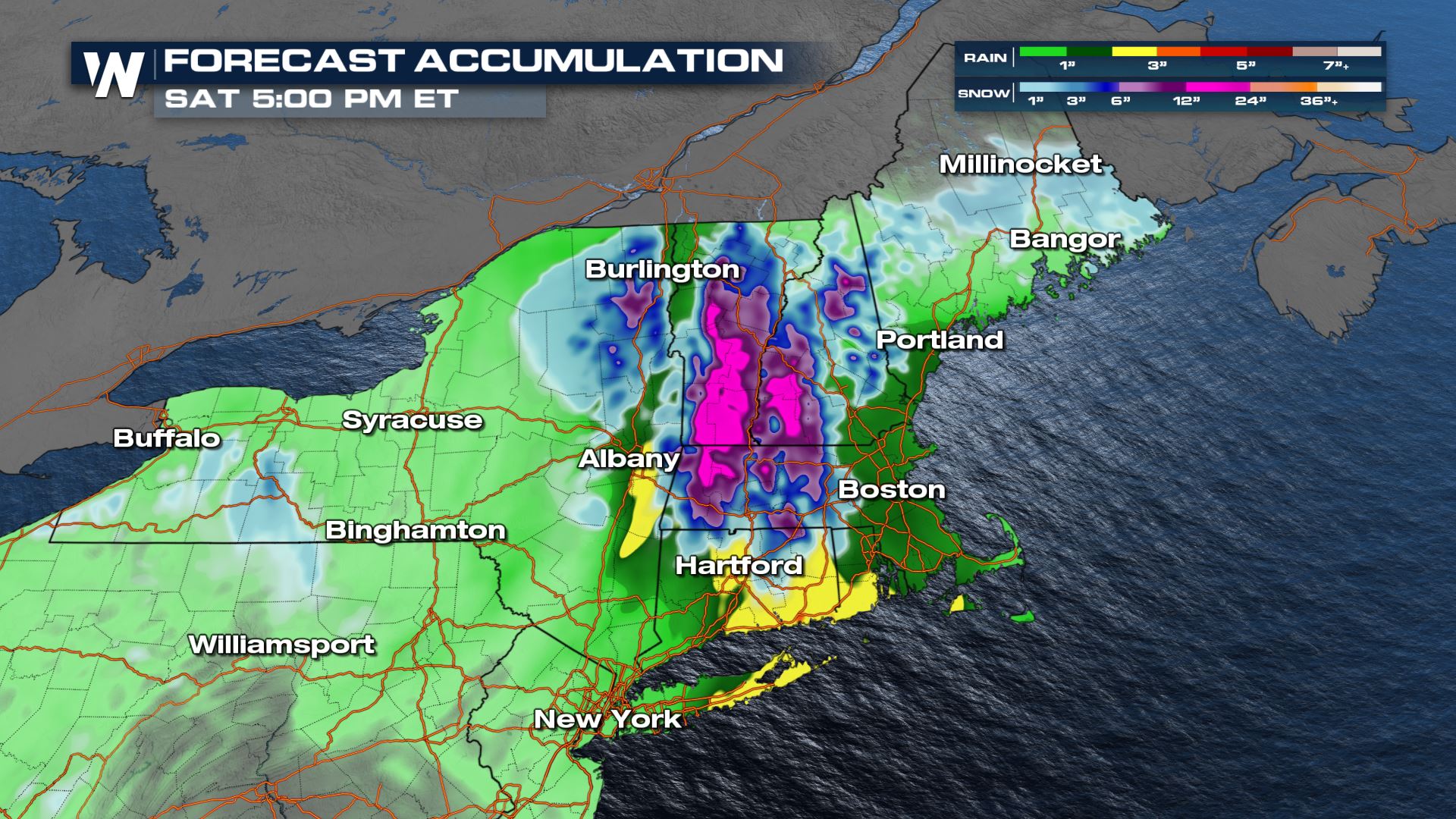 In all, accumulation will be quite heavy. Lower elevations will get 1 to 2 inches of rainfall while the higher elevations receive 6" of snow or more. Elevations above 1,500 feet will get the heaviest snow, while locations below 1,000 feet will likely stay all rain. This will be a heavy, wet snow accumulation. Power outages will be possible and plan on some slippery conditions on the roads that go over the higher mountains. Temperatures will be a driving factor in precipitation types. Snow levels will shift through the day and ground temperatures will allow for melting.