A large swath of the eastern United States---from Missouri east to New Jersey, Michigan south to Georgia---will contend with a wintry mix of rain, freezing rain, sleet, and snow.  Sunday night through Monday night is the expected time frame for this latest wintry system to move from the Mississippi River to the Atlantic Ocean.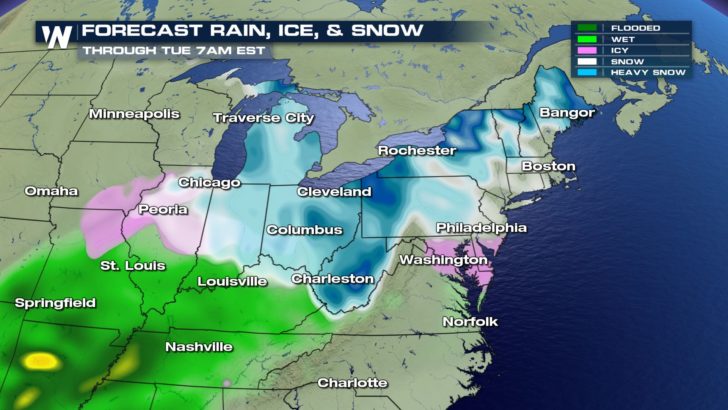 While temperatures have been on the rise, it will still be cold enough for wintry precipitation.  The good news is that the precipitation is expected to be light.  Freezing rain totals will likely remain under a tenth of an inch, with many areas only seeing trace amounts.  The Monday morning commute for cities such as Atlanta and Cincinnati will be tricky as surface temperatures fall below freezing with a layer of warmer air above the surface.  Any freezing rain or drizzle will be enough to make roadways and sidewalks slippery and hazardous.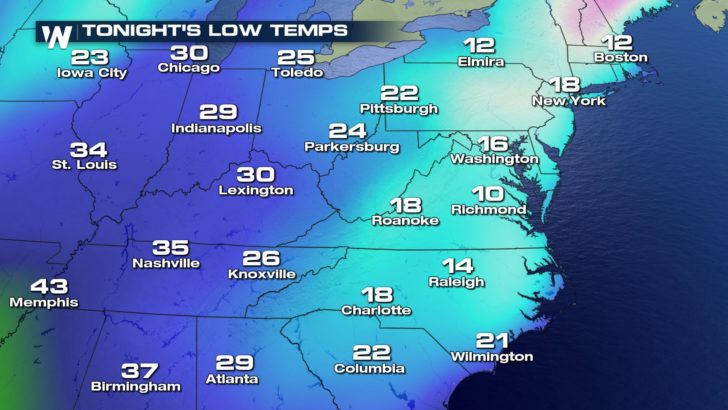 Snow accumulation of 1 to 3 inches is a good bet around the Great Lakes region.  Lake-enhanced snowfall may bring some locally higher totals to the snow belts.  This will be a heavy, wet snow thanks to temperatures rising near and above freezing.  Roads may be slushy and slippery.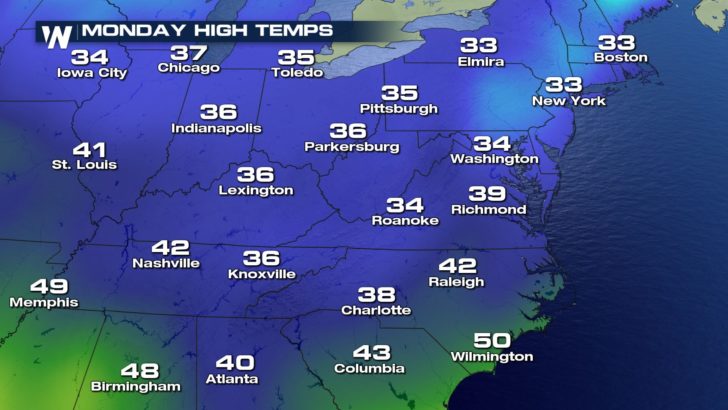 Beyond Monday, temperatures are expected to rise throughout the work week.  Highs will reach the 50s as far north as the Ohio Valley and Mid-Atlantic regions.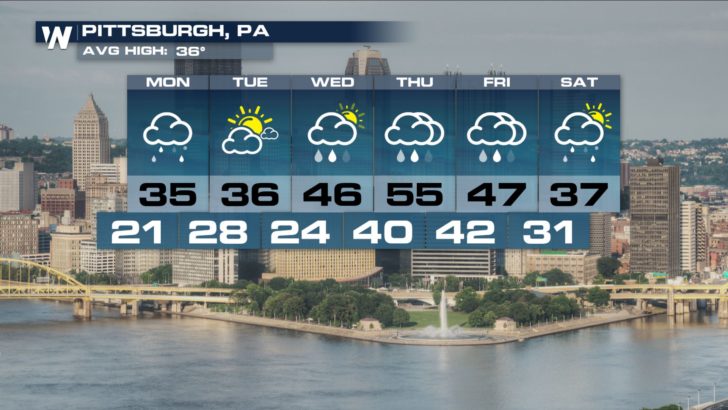 Another storm system will move through by the end of the week, so more changes can be expected.  Keep it tuned to WeatherNation as we track this next system. -
Meteorologist Joe Astolfi