A quick-moving storm system that brought
tornado warnings to southern New England
Tuesday will coat northern New England in a blanket of fresh snow into Wednesday.  In fact, the higher elevations of New Hampshire endured heavy snow and high wind as early as Tuesday afternoon. https://twitter.com/MWObs/status/1054847256728346624 Northern New Hampshire and non-coastal Maine will receive the highest snowfall amounts from winter's glancing blow.  It should come as no surprise since temperatures are certainly cold enough. https://twitter.com/NWSCaribou/status/1054732074555531266 Temperatures are expected to remain in the 30s for afternoon highs on Wednesday.  Winter Weather Advisories and Winter Storm Warnings are posted for several counties in northern New England where heavy, wet snow is forecast.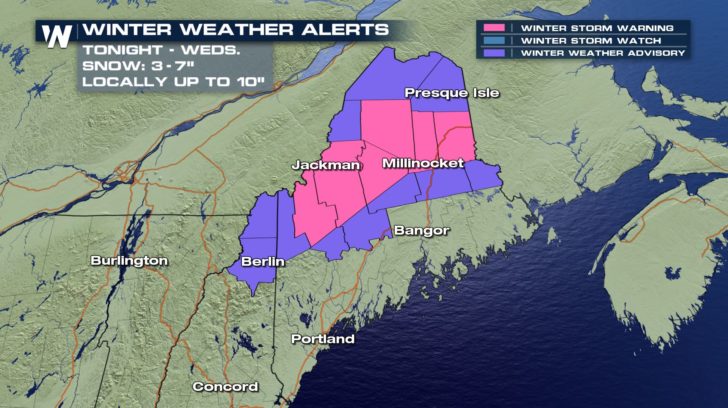 From late Tuesday night through Wednesday, snow will pile up between 3 and 7 inches.  A few locations could potentially pick up 10 inches of snow.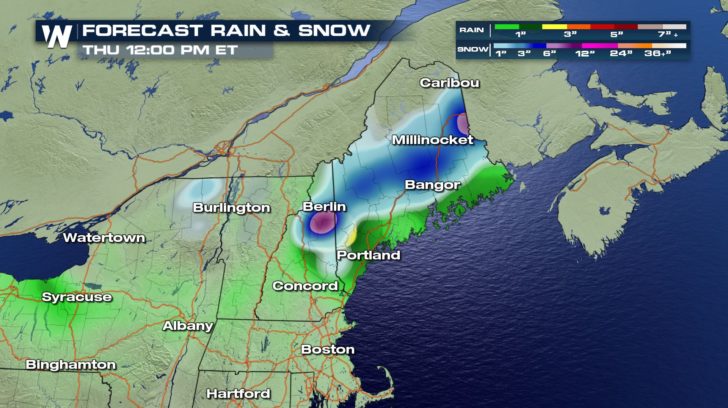 Heavy bursts of snowfall may reduce visibility for the morning drive to work, with snow lingering in some areas for the afternoon drive home.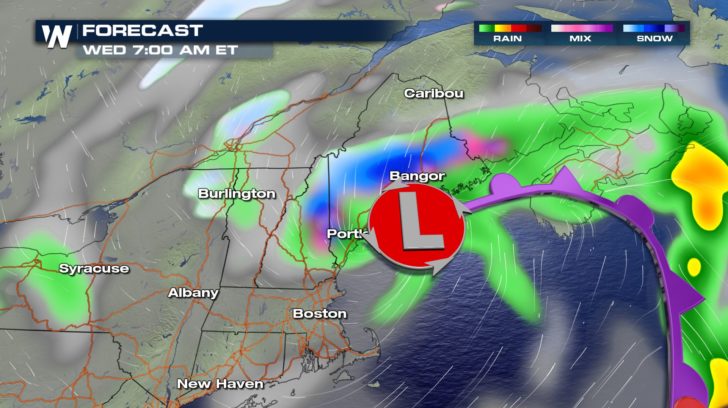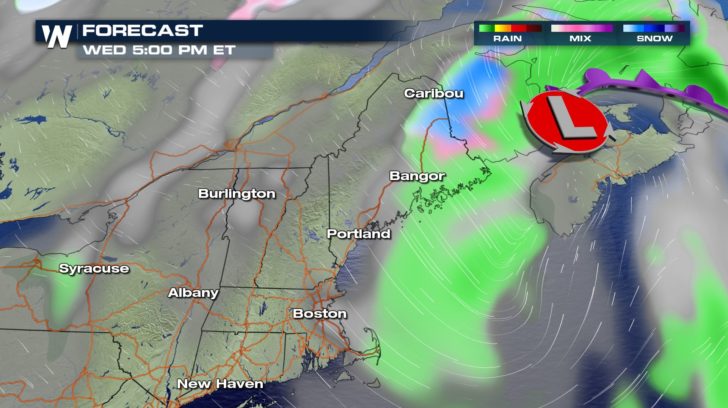 Looking ahead, the potential for the season's first Nor'easter is on the horizon by the weekend.  A low pressure in the Gulf of Mexico bringing rain to states like Texas will move east through Florida by Friday.  This low will track up the East Coast during the weekend and bring heavy rain, gusty wind, high surf, and the potential for beach erosion. https://twitter.com/NWSEastern/status/1054852199145185280 While temperatures will remain above freezing for many, some of the higher mountains in the interior Northeast may pick up some snow.  Be sure to follow
WeatherNation
as we track this potential Nor'easter. -
Meteorologist Joe Astolfi