This weekend was extremely active in terms of severe weather, with rounds of hail, wind and tornadoes throughout the South. Sadly, some of these storms were deadly. For more on the weekend's storms, please click here. More severe storms are possible with threats of large hail, damaging winds, and flash flooding.
An additional few inches is possible from now through Wednesday but keep in mind, a lot of these areas are already oversaturated from this weekend's rain. Flash flooding is an equally dangerous and deadly threat with severe storms, especially close to rivers, creeks, streams as well as urban communities. Please, turn around, don't drown.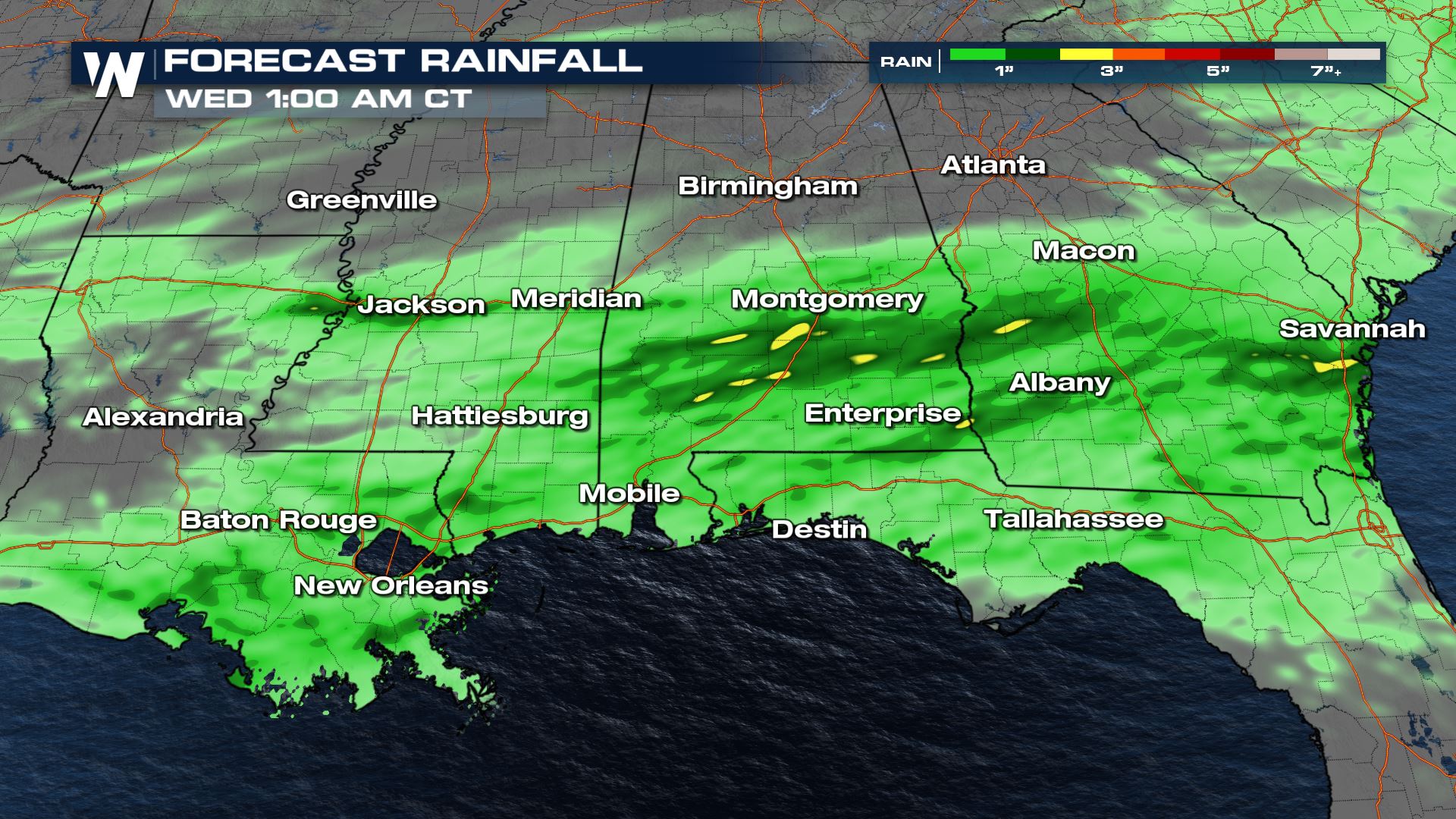 Once again there is the risk of severe storms on Tuesday but the risk is more isolated and smaller compared to Monday. Folks along the Gulf Coast are most at risk for damaging winds, along with a waterspout.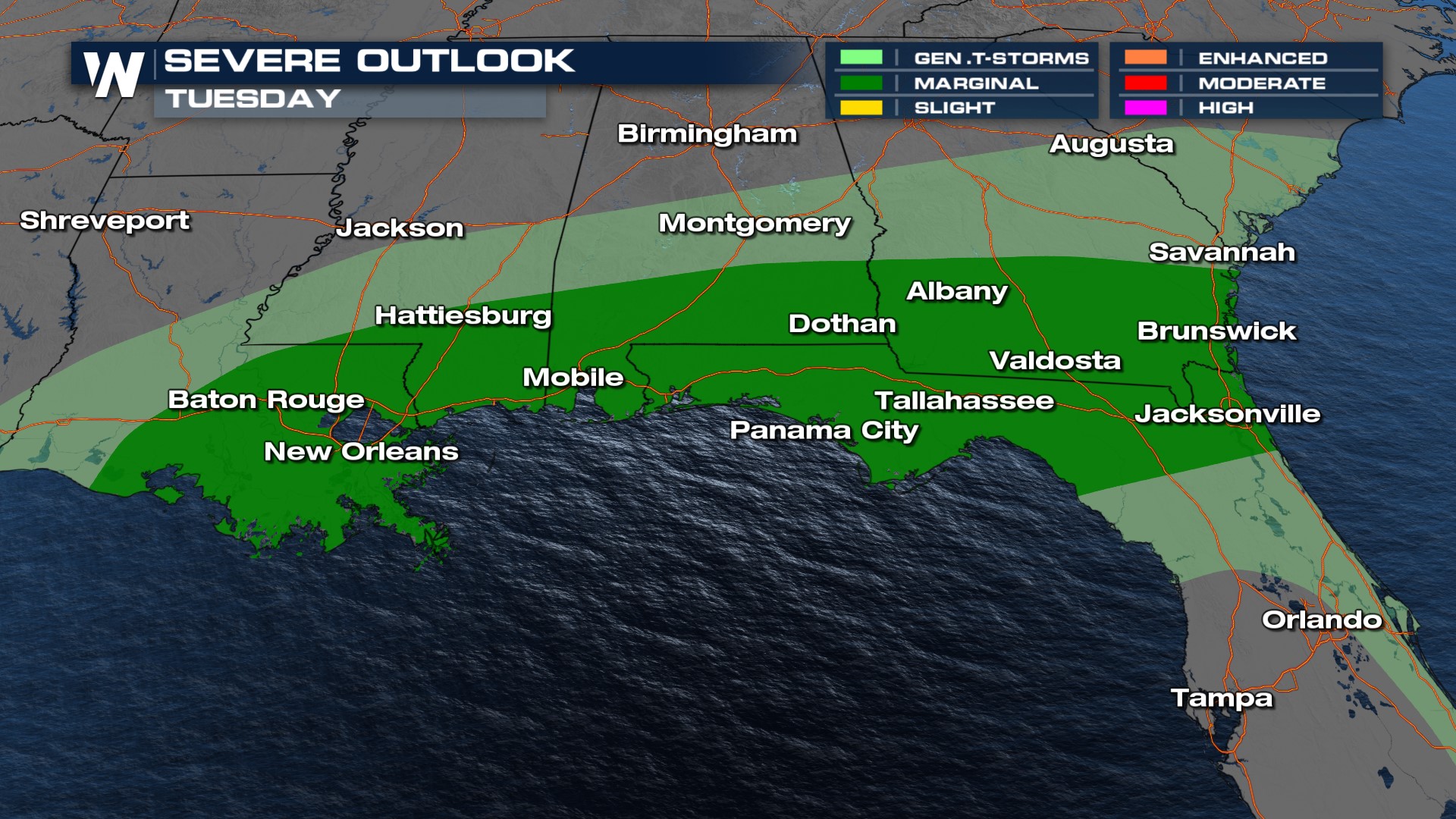 Stay with WeatherNation for the latest in the severe weather and flood threat this weekend and early next week in the south.