Welcome to the 2023 Atlantic Hurricane Season as it begins on June 1. Hurricane season in the Atlantic basin runs from June 1 through November 30 every year as it is when climatologically, the most hurricanes form. Sometimes we can have tropical systems outside of the window, and did, as recently as January 2023, when a subtropical low formed off the U.S. East Coast. Now, the National Hurricane Center (NHC) has identified TROPICAL DEPRESSION TWO in the Gulf.
This year the National Oceanic and Atmospheric Administration (NOAA) is calling for a "near normal" season forecast in their range of storms. They balance the impact of El Nino and the warmer than average sea surface temperatures in the Atlantic basin for the reasoning behind their forecast. Colorado State University forecasters originally called for a "below average" season in their initial outlook on April 13. However, an update to their forecast on June 1 called for an increase in the number of named storms from 13 to 15 and the number of hurricanes and major hurricanes each increased by 1 to the forecast (new numbers below).
This year looks to be a bit different than the previous three seasons, the reasoning being that we are now into an ENSO (El Nino Southern Oscillation) Neutral state, where there are no large scale interactions between waters in the equatorial pacific ocean and the atmosphere. The last three years we were in a La Nina, which contributes to an above average hurricane season. In 2020 and 2021 we saw above average (the #1 and #2 most active seasons on record) in the Atlantic Basin. In 2022, we have a near normal season with 14 named storms, 8 hurricanes and 2 major hurricanes (Fiona and Ian, both names have since been retired). If you remember the 2022 season, we had quite the lull in activity during July and August, before the season reared its head in September. There is high confidence that we transition from ENSO Neutral into an El Nino pattern later this year, around the peak of hurricane season in mid-September. El Nino years typically have below average storm conditions.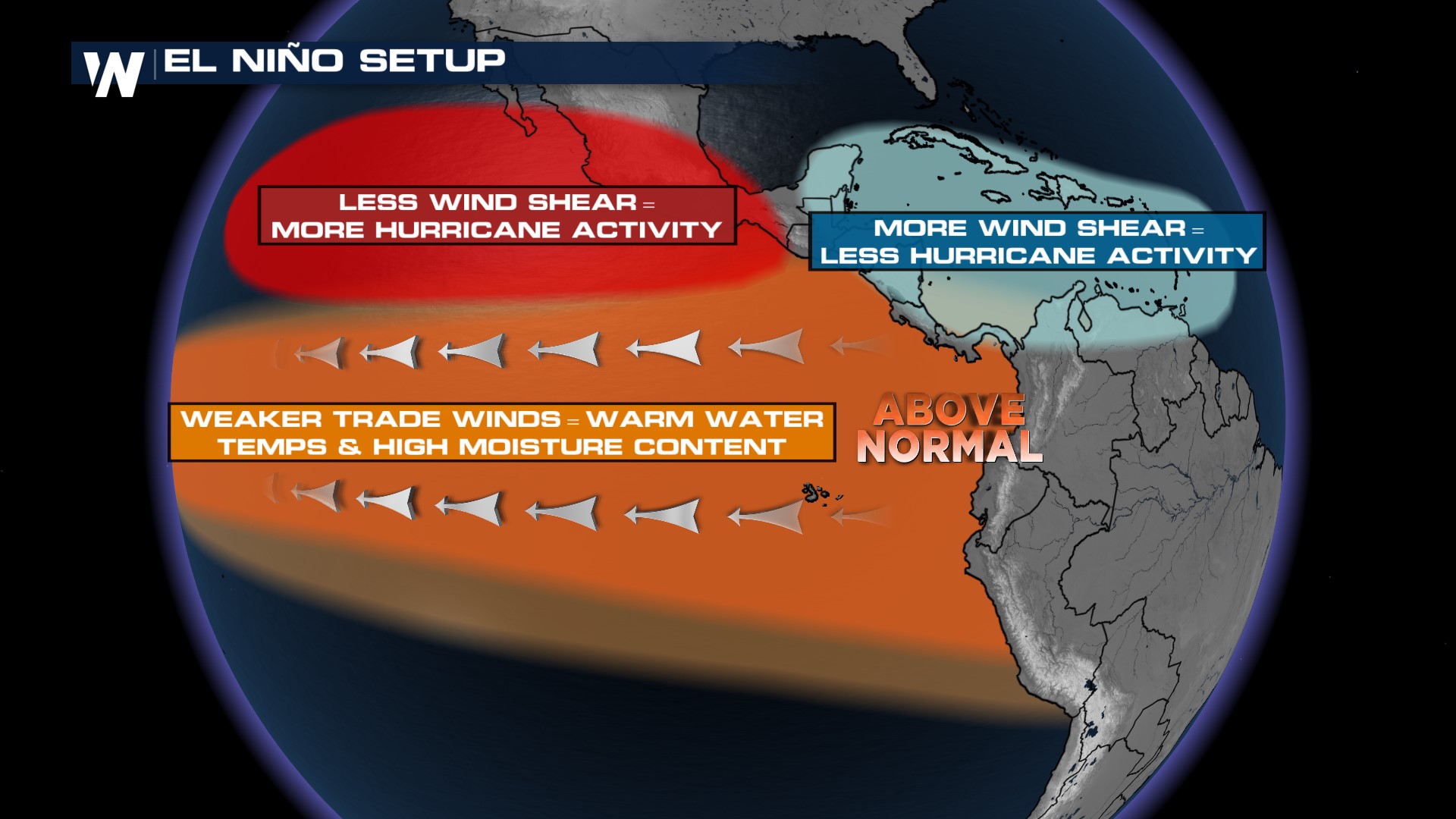 Stay with WeatherNation throughout the tropical weather season for the latest forecast updates, storm tracks and impacts. We are always streaming 24/7 for free!